Resources for Little Rock Adoption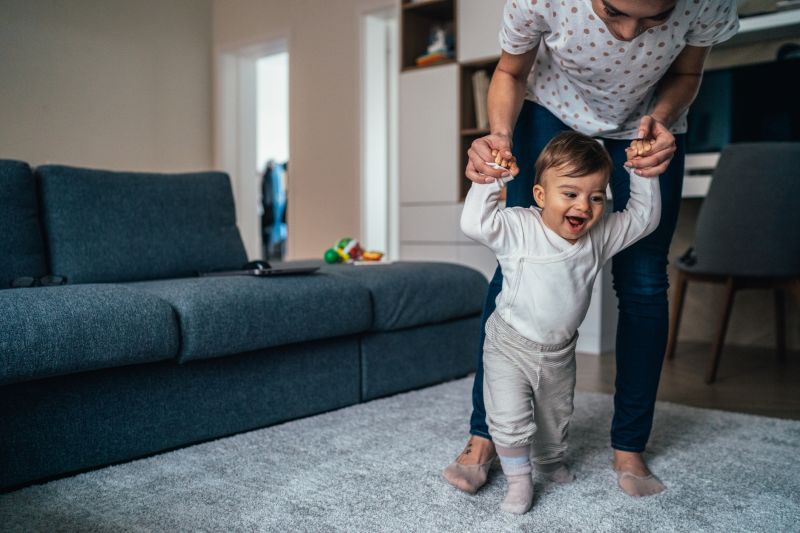 Whether you are a prospective adoptive parent or an expectant mother in Little Rock, Arkansas, the adoption process can feel intimidating and overwhelming at first. There are many resources about adoption in general, and it is often difficult to know what is relevant to you in particular.
That is why this guide has been curated for you, offering specific resources to help both prospective birth mothers and hopeful adoptive parents navigate adoption in Little Rock.
If you are in need of immediate assistance from an adoption specialist, contact us today for answers to your questions.
Little Rock Adoption Agencies
The first step after choosing adoption in Little Rock is to contact an adoption agency. The agency you choose will provide you with professional guidance from an adoption specialist as you enter the process.
American Adoptions of Arkansas serves both prospective birth mothers and hopeful adoptive families in Little Rock with their expertise and experience. We are a full-service, certified adoption agency that is licensed and practicing in your area.
Our agency supports expectant mothers and people wanting to grow their family through adoption from start to finish. With American Adoptions of Arkansas, services include:
You will have the best possible adoption experience with our agency because many of our team members have been involved personally in the adoption process at some point in their lives. Whether they were adoptees, adoptive parents, or birth mothers, these staff members can offer invaluable insight into your adoption process. We know the ins-and-outs of adoption protocol and are also are deeply aware of the personal challenges and joys that can come up during in the adoption journey.
Contact us today if you would like to work with one of our adoption specialists.
Foster Care Adoption in Little Rock Arkansas
At American Adoptions of Arkansas, we facilitate private domestic adoptions, but we support all forms of adoption and want to direct you to the professionals that will make your adoption dreams a reality. Adopting from foster care in Little Rock comes with its challenges, but also some incredible rewards.
There are many differences between private adoption and foster care adoption, and a major one is that with foster care adoption, you will likely adopt a child who is older, part of a sibling group, or has special needs. It is a particular calling and can be a life-changing experience for both a child and an adoptive family.
If you are interested in foster care in Arkansas, here are some local professionals who can assist you:
Attorneys for Adoption in Little Rock
At its core, an adoption is a legal process, and therefore you will need the assistance of a trusted attorney to guide you through the process. They will handle things like adoption consent and finalization, and they will answer any questions that come up about adoption law in Arkansas.
If you work with American Adoptions of Arkansas, we will refer you to an experienced and trusted professional. If you are considering other options or would like to do some research on local attorneys, you can start with the following:
Home Studies in Little Rock
A home study in Little Rock involves interviews, background checks, home evaluations and financial assessments of a family who is hoping to adopt. These screenings help adoption professionals gain a picture of what life would be like for a child who enters the particular home being screened and ensure that the child is being placed in a safe and loving home.
If you are a prospective birth mother, you can be assured that these evaluations are required for all adoptive families, and the information gathered during them are essential to the adoption process.
If you are a hopeful adoptive parent, you can have a home study completed through American Adoptions whether or not you are adopting with us. Other professionals who can perform a home study can be found at 1-800-homestudy.
Resources for Prospective Birth Parents in Little Rock
As a prospective birth mother in Little Rock, Arkansas, you are given full control of your adoption plan. You will work with your adoption specialist to determine things like the type of family you want for your baby and the details of your hospital plan.
You may have reservations about placing your child with people who, at this point, are mere strangers to you. First of all, know that all hopeful adoptive parents are screened and approved before they become one of our many waiting families. Secondly, you will have complete control over who you engage with during this process.
You will work with your adoption specialist to determine the kinds of qualities you want in a family for your child, and then they will provide you with profiles of couples who fit your particular requests. Video profiles and print profiles will be available to you and you will choose who and when to make contact with families. You can take the time you need, become acquainted with couples before making a decision, and of course, use the support of our professionals as you contemplate this important decision.
Along with finding the best family for your baby, your adoption specialist at American Adoptions of Arkansas will make sure that you are given the full-range of choices, and that your medical and pregnancy-related expenses are covered.
As you craft your hospital plan, consider the following medical centers:
Adoption Courts in Little Rock
The final steps of an adoption in Little Rock will take place about 6 months after the placement of a child and after post-placement visits. It is called finalization, and is a quick court hearing that solidifies the familial relationship between parent and child.
After you complete the preceding steps in an adoption, you will be given a date at the Little Rock District Court where your adoption will be completed.
No matter if you are an expectant mother who is considering adoption or a hopeful adoptive parent in Little Rock, Arkansas, the professionals at American Adoptions are more than happy to guide you into the next steps of an adoption. For more information about our adoption services in Little Rock, Arkansas, please call 1-800-ADOPTION or contact us online today.
Disclaimer
Information available through these links is the sole property of the companies and organizations listed therein. American Adoptions provides this information as a courtesy and is in no way responsible for its content or accuracy.