Arkansas Adoption Costs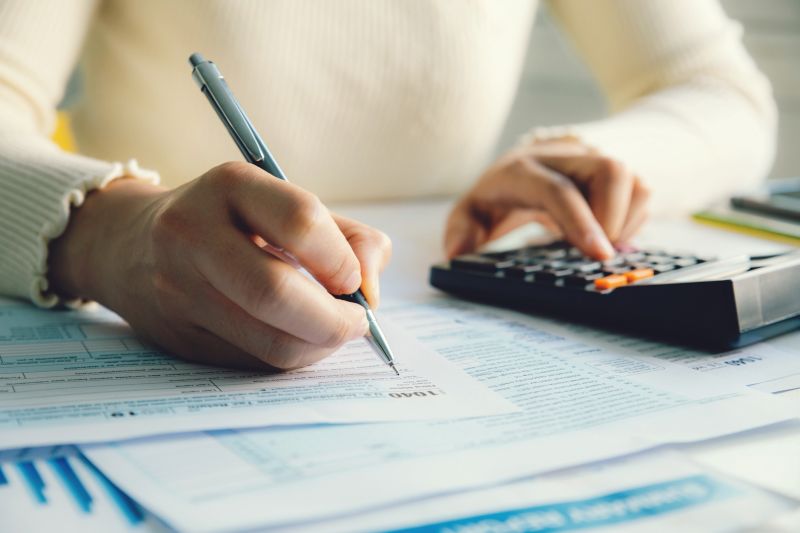 Arkansas adoption costs may be overwhelming at first, but don't lose hope. You can fulfill your dream of becoming a parent through adoption.
Something that many adoptive families consider while pursuing adoption is the cost of private adoption in Arkansas. Adoption expenses vary based on a number of factors, including:
The type of adoption you choose

The type of adoption professional you choose to work with

The services you need throughout the process

And more
Understanding adoption expenses is an important step in the adoption process and making the decision to adopt. Let's be honest: it can be expensive. Adoption is a complicated legal process involving state and federal laws as well as other important regulations. Completing an adoption requires a lot of work, and it can add up.
However, the cost of adoption isn't something you have to be afraid of. It helps to get a better understanding of the adoption process. This can put a hopeful adoptive family in the right place to successfully handle the cost of adoption.
Below, you'll find a guide to the average cost of adoption in Arkansas. Most families' average cost falls within the same range, even though each adoption journey features several factors that influence the total cost. We're going to break this cost down and help you better understand why adoption can be expensive. If you have any questions about your specific adoption cost, reach out to one of our adoption specialists at 1-800-ADOPTION or click here for more information.
What Makes up the Average Adoption Cost in Arkansas?
A lot of work goes into a successful adoption. Attorneys, physicians, courts, social workers, administrators, advertisers and many more. The average cost is broken up into several key categories, with each playing a crucial role in a successful placement.
Adoption Agency Fees
Each adoption agency offers different services and resources to hopeful adoptive families, and each will have fees associated with the adoption services they provide. Fees will also include things like screening and counseling for prospective birth mothers, general case management throughout the process, adoption education and support, and adoption advertising, which is how the adoption agency works to find adoption opportunities for adoptive families.
Each adoption agency has different fees and the way the agency structures its costs, can impact the average cost of adopting a child with that professional.
Our fees remain fixed regardless of the total cost of the adoption or the number of hours required by our staff to complete the entire adoption process. Some adoption professionals will increase fees as the adoption process goes on, and families should always be on the lookout for that. They can add up quickly and drastically increase adoption costs.
Variable Arkansas Adoption Costs
Variable adoption costs are typical adoption costs that can change based on each individual adoption situation. Variable costs are widely made up of expenses to support that prospective birth mother, these are court approved based on the adoption laws of the prospective birth mother's state. Here are some variable expenses that could come up in an adoption:
Legal Costs: The adoption process is fully guided by laws and regulations. There's a lot of paperwork and court appearances involved, and an adoption attorney is necessary to navigate it all. The legal costs of adoption (which vary case to case), are included in the typical adoption costs.

Medical Costs: There are many medical expenses for the prospective birth mother and baby during the adoption process. In some cases, the majority of these expenses can be covered by insurance or Medicaid. However, the remainder of the bill falls into the variable adoption costs that can affect the average cost of adoption in the U.S.

Living Costs: Living expenses help subsidize a prospective birth mother's financial needs during pregnancy, if necessary and allowed under state law. This type of adoption expense can vary from case to case, but it's something that all hopeful adoptive parents will need to account for.
What is Adoption Disruption Insurance?
Adoptive families rarely experience an adoption disruption, but it can happen. It's something that you have to consider, especially when asking how much adoption costs. An adoption disruption can occur late in the process after you've already put significant financial investment into the adoption. What happens to all of those costs that have already been covered?
Most adoption professionals are unable to offer any type of adoption disruption insurance, and a few that do, usually use a "rollover" process. This means that your lost money will be "rolled over" into a future adoption situation. When you adopt with American Adoptions, we make it very simple for families with our Risk-Sharing Program.
In the event of an adoption disruption, any post-activation money you've invested with our agency, like living expenses, medical expenses, agency fees and legal expenses, will be directly refunded to you. Even though some families suffer emotional disappointments with adoption disruptions, they will never suffer a financial disappointment on top of that.
Adoption Refunds
Many of our adoptive families receive a refund for their adoption, ranging from a few hundred dollars to several thousand dollars. American Adoptions always prepares families financially for the worst-case-scenario by collecting medical expenses to cover any retainers, co-pays or out-of-pocket medical expenses not covered by insurance. Once the adoption is finalized and all final billing is complete, unused money for medical expenses is given directly back to the adoptive family.
Sorting through adoption costs can be overwhelming. But keep in mind, the first thing to look for in any adoption professional is honesty, there shouldn't be any hesitation when you're asking about adoption fees. When you adopt with us, you'll always get an honest answer. We're committed to complete transparency when it comes to adoption fees and services required for a successful and smooth adoption. These include:
Arrangement and coordination of the entire adoption process

Counseling and educational preparation for adopting a child

Contact with a home study professional

General case management services and file documentation

Support and education through the entire adoption process

And more
This is just a brief look into what's required by the overall process of growing your family through adoption. While we all wish the cost of adoption in Arkansas was lower, it's undeniable that a process this important — with the wellbeing a child in the balance — has to be thorough, ethical and safe. Much of these costs ensure that adoptions are completed in the best interest of the child.
Every adoption is unique. There may be unique needs and circumstances and needs that can impact how much your adoption costs. One constant through the entire adoption journey is this: American Adoptions will always be honest and clear about how much it costs to adopt a child and will provide excellent, passionate service to help your family grow through adoption.
To learn more details about how much it costs to adopt a child with American Adoptions, call 1-800-ADOPTION or get free information.
Disclaimer
Information available through these links is the sole property of the companies and organizations listed therein. American Adoptions provides this information as a courtesy and is in no way responsible for its content or accuracy.