How to Find Children Available for Adoption in Arkansas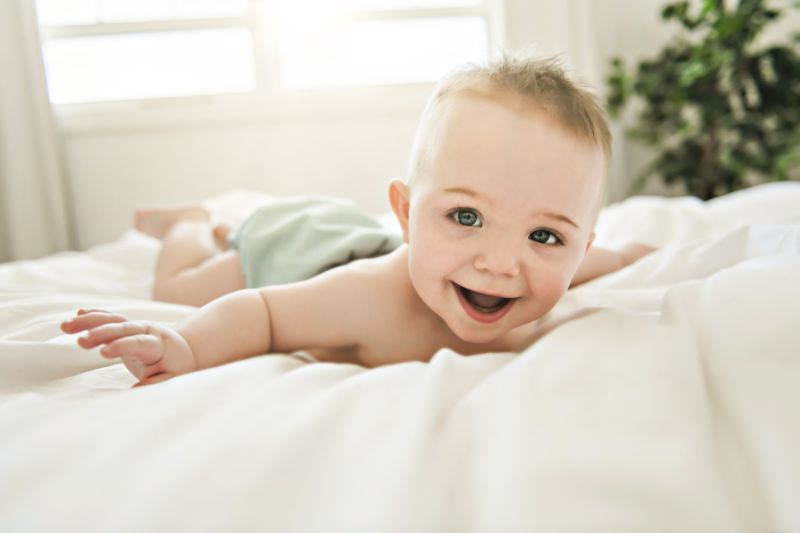 Hopeful parents in the Razorback State who have decided that adoption is the right path for them to grow their families are often faced with a question regarding children available for adoption in Arkansas.
You might wonder how the process of being "matched" works, how to find adoption opportunities, and how many children in Arkansas are waiting on adoption. We have put this guide together to address these questions and to distinguish the differences in domestic and foster care adoption opportunities.
If you're ready to speak with an adoption professional, you can contact us today to be connected with a specialist at American Adoptions who can guide you through your immediate questions or concerns.
Babies Available for Adoption in Arkansas
For those who are interested in adoptable babies in Arkansas, domestic adoption provides this opportunity. In this scenario, hopeful adoptive parents communicate their preferences through an Adoption Planning Questionnaire (APQ), but it is the prospective birth mother who selects the parents for her baby.
With American Adoptions of Arkansas, hopeful adoptive parents who have completed a home study then collaborate with professionals to create a written profile and a video profile. Both are tools used to convey who you are and the kind of life you would offer a child. These will be shown to prospective birth mothers who match your preferences, and when you are chosen, it is a match!
If the birth mother wants to communicate throughout her pregnancy, professionals from American Adoptions of Arkansas will help mediate and facilitate this communication between you and a prospective birth mother. Contact will vary depending on the preference of the prospective birth mother, but it is possible she could request to meet with you beforehand and include you in her hospital and delivery plan.
Available Children in Arkansas Foster Care
What makes the "matching" process different in foster care adoption is that the hopeful adoptive parents have the opportunity to search pictures of kids available for adoption in Arkansas on the Project Zero website.
Because parental rights have been terminated in the case of adoptable children in Arkansas foster care, parents of origin do not have a choice regarding who the adoptive parent might be. You will work with social workers and other adoption specialists through foster care agencies to determine the available children whose characteristics and history match your preferences.
Another difference you will find in foster care is that the average age of a child waiting to be adopted is 8.5 years old. Additionally, the considerations of parenting children from foster care are more complex than the considerations that accompany parenting an infant adopted through a private agency.
Considerations include:
Children who are a part of a sibling group

Children who have experienced trauma

Children with serious emotional or medical needs

Children who have a different culture, religion, or racial identity than you do
For further information about this process, here are a couple Arkansas foster care agencies:
Why Choose Domestic Adoption?
For many, domestic adoption has been the preferred method to grow their families, and American Adoptions has been an integral part of their successful adoption experience.
American Adoptions is a full-service, licensed adoption agency that offers:
American Adoptions not only facilitates adoptions every day, but many of the professionals behind the scenes have a personal connection to adoption and consider their role a vocation rather than just a job. Among them are adoptees, birth mothers, and adoptive parents. We know what it is like to be on the other side of the adoption process and want to make your experience an ideal one.
To find out more about adoption opportunities in Arkansas, contact us today at 1-800-ADOPTION or contact us online.
Disclaimer
Information available through these links is the sole property of the companies and organizations listed therein. American Adoptions provides this information as a courtesy and is in no way responsible for its content or accuracy.