Coping with the Wait of Adoption in Arkansas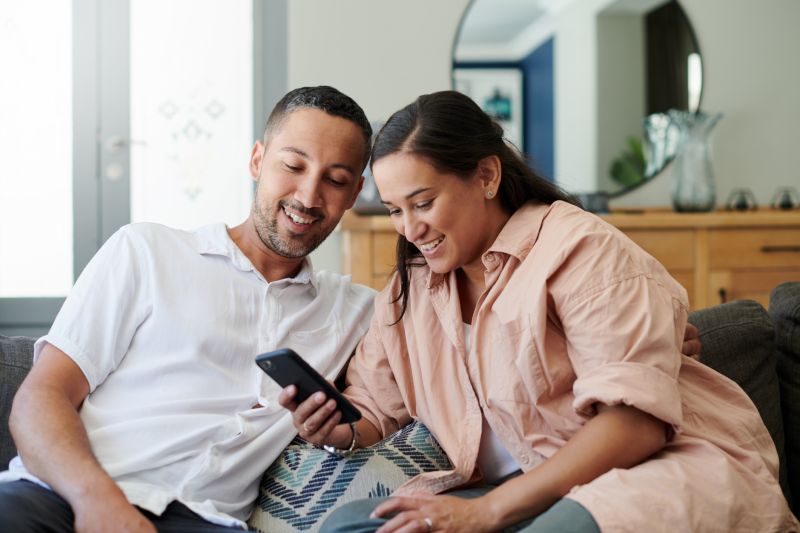 If you've been waiting to become a mom or a dad through adoption, you might be wondering what to do while you're coping with the wait of adoption in Arkansas.
The truth is that you have many options when it comes to waiting for adoption in Arkansas.
Whether you've been planning to adopt for years or you only recently made your adoption decision, it's important that you understand your options when it comes to waiting for adoption match in Arkansas.
If you'd like to start the adoption process, you can reach out now by calling 1-800-ADOPTION or keep reading to learn more.
What is the Adoption Process?
When you decide to adopt a child, you'll need to go through the adoption waiting process in Arkansas.
This process doesn't have to be as long or complicated as you might expect. In fact, when you choose to adopt with American Adoptions, you'll wait just 9 to 12 months to welcome your new baby home.
The adoption process consists of connecting with your social worker to complete your APQ, going through the steps to complete your home study and matching with a prospective birth mom.
Ways to Reduce the Wait
If you're looking for ways to minimize the time you spend waiting to adopt a baby in Arkansas, there are several steps you can take.
First, talk with your social worker. Let them know that you'd like to reduce your adoption waiting process in Arkansas. Chances are that your social worker can collaborate with you to minimize your waiting times in various ways. Sometimes this includes adjusting your birth mother preferences or your budget.
Next, make sure that you complete your paperwork promptly. The sooner you complete your home study background check, for example, the sooner you can move forward with your adoption experience.
Finally, make sure that you remain flexible. A birth mother opportunity may arise that you didn't expect. Make sure you stay open-minded so you're ready for whatever comes next.
What to Do While You Wait
When you're in the middle of your adoption waiting process in Arkansas, you're probably feeling anxious to meet your new baby. After all, you've been dreaming of your baby for months or even years. Chances are you're ready to speed things along.
It's vital that you take the time to relax during your waiting time.
Once your baby arrives, you'll be very busy adjusting to life with your newborn, so it's important to make the most of your waiting period.
Prepare
One of the first things you should do is focus on preparing for your baby's arrival. Take the time to set up your child's nursery, buy their first outfit and even stock up on diapers. Once your baby arrives, you're going to be very busy, so try to get everything prepared in advance as you're coping with the wait of adoption in Arkansas.
Enjoy
Take the time to pursue your hobbies and interests. Focus on spending time with your friends, family members and people you care about. When your baby arrives, you'll likely still be able to enjoy many of your favorite activities, but they may become more complicated. Aim to spend as much time enjoying your favorite hobbies now before your little one joins your family.
Travel
Finally, consider taking a special trip called a babymoon. Families and even single adults can take a babymoon before their child arrives. A babymoon is a special trip where you spend time just enjoying yourselves before your baby joins you. You could use this time to visit a favorite destination or even check out someplace new. The possibilities are endless. Some families choose to travel for an entire week for their babymoon, while others prefer to just take a few days to enjoy themselves.
Getting Started
When you're ready to start the adoption process, it's time to reach out to our team at American Adoptions.
We'd love the chance to guide you through the adoption process from start to finish and help you navigate coping with the wait of adoption in Arkansas.
Here at American Adoptions, we pride ourselves on providing you with the best support possible. That's why our team works with both potential birth moms and adoptive families to provide truly unmatched care.
Each adoptive family who joins us here at American Adoptions will be assigned an adoptive family specialist who will guide you through the adoption process. Your specialist will help you complete your APQ, prepare for your home study and match with a potential birth mom.
Birth mothers will also be assigned a social worker who will support them through their journey. Their support person is called a birth parent specialist. Birth parent specialists will encourage birth mothers, help them understand their rights and options, and assist them through each step of their adoption journey.
If you're ready to find out more about adoption, give our team a call at 1-800-ADOPTION so we can help you get started. We'd love to be a part of your adoption experience as you build your family.
Disclaimer
Information available through these links is the sole property of the companies and organizations listed therein. American Adoptions provides this information as a courtesy and is in no way responsible for its content or accuracy.