Adoption Finalization in Arkansas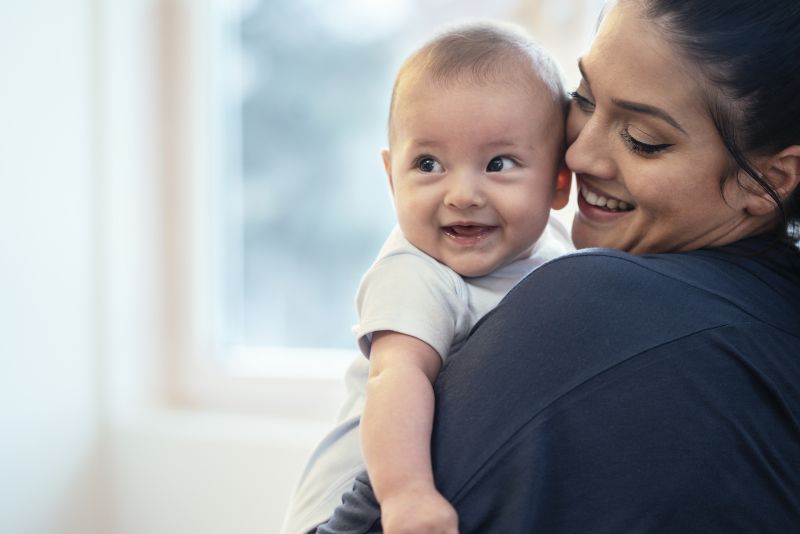 Most hopeful adoptive parents think of the culmination of their adoption process as occurring in the hospital when their baby is born. The truth is that your adoption will be finalized during an adoption hearing that will likely take place in an Arkansas adoption court (or virtually from a court) about six months after placement. This is when you will be issued an Arkansas certificate of adoption, otherwise known as an adoption decree.
American Adoptions of Arkansas is a fully licensed adoption agency with professionals whose primary goal is to guide you through the adoption process. We have supported thousands of families through the final steps of adoption and find such joy in watching the growth of a family end in an Arkansas adoption decree.
The decision to adopt and the process up to this point has surely encompassed a lot of your life, and you want to rest assured that all your effort and vulnerability will result in a successful adoption. To help you gain some insight into the Arkansas final adoption timeframe, we've put together this guide.
And if you're ready to speak with an adoption professional right away, you can contact us today to be connected with an adoption professional at American Adoptions.
How is Adoption Finalized in Arkansas?
The finalization of an adoption certifies that all state adoption laws have been followed throughout the adoption process. American Adoptions of Arkansas will always ensure that, at this point in the adoption process, there is no doubt whatsoever that all appropriate regulations have been followed. We, alongside your adoption attorney, will guide you through these last steps to officially becoming a family.
Before an adoption hearing can take place, the following standards must be met in Arkansas:
Termination of the child's birth parents' parental rights: During the Arkansas adoption hearing, parental rights will be transferred to you, so first the rights of birth parents must be legally and ethically terminated. American Adoptions will work with your child's biological parents with professionalism and attention to the law to complete this step before the hearing.

Indian Child Welfare Act (ICWA) Clearance: ICWA is a federal law that requires that specific legal proceedings take place when an American Indian child from a recognized tribe is involved. When this is the case, professionals from American Adoptions will partner with your attorney to confirm that you have completed the necessary steps in order to be given clearance.

Post-placement home study visits: Until an adoption becomes legal, the court with jurisdiction over the child will retain this jurisdiction until the adoption is complete. During this time period where a child has been placed with you but you do not yet have parental rights, a caseworker will visit your home at about every 30 days. They will write progress reports relevant to your placement with will then be submitted to the court. Similar to the home studies prior to placement, American Adoptions will offer their expertise to prepare you for these visits.
What Can I Expect at an Arkansas Adoption Hearing?
An Arkansas adoption hearing can occur anywhere between three months and a year after placement, but usually around the six month mark.
Your adoption specialist through American Adoptions will partner with your attorney to prepare you for this legal process. They will provide you with all Arkansas court documents for adoption and notify you of the scheduled date and time for finalization.
The hearing, which will take place in court or online, has a typical duration of 30-60 minutes, and you can expect the following:
The judge will swear in your family, attorney, and social worker.

Your attorney will ask you questions about your motivation to adopt and your intentions as a parent.

The judge will ask you some questions.

A court employee will take a family picture in the courthouse.

The judge will issue and sign an Arkansas adoption certificate.
This is an occasion for celebration, and many adoptive families take the opportunity to invite friends and family to the hearing and follow it with a celebratory gathering.
Once your adoption is finalized, you will have parental rights of your child, and your adoption will be recognized by the law. You can then apply for your child's amended birth certificate, in which you will be listed as their natural parents, and a new social security card for your child with their new last name. International adoptions sometimes require If you a readoption and finalization process in your state to receive these documents.
What Arkansas Post-Adoption Services Can I Expect from American Adoptions?
Remember that adoption, though it is finalized at a particular time, is a lifelong process, and American Adoptions will be a resource and a support for you as you navigate your new role as a parent.
In the case of an open adoption, we will help you prepare for your relationship with your child's birth parent. You are always welcome to contact your adoptive family specialist for advice or support in any of these areas. When you work with American Adoptions, you're working with an agency staffed by adoptive families, birth parents and adoptees. We believe in adoption because we've lived it. That means we will always be there for you, and we can provide the support you need.
If you have further questions about this final step in the adoption process, contact us today to be connected with a helpful adoption professional.
Disclaimer
Information available through these links is the sole property of the companies and organizations listed therein. American Adoptions provides this information as a courtesy and is in no way responsible for its content or accuracy.