Open or Closed Adoption in Arkansas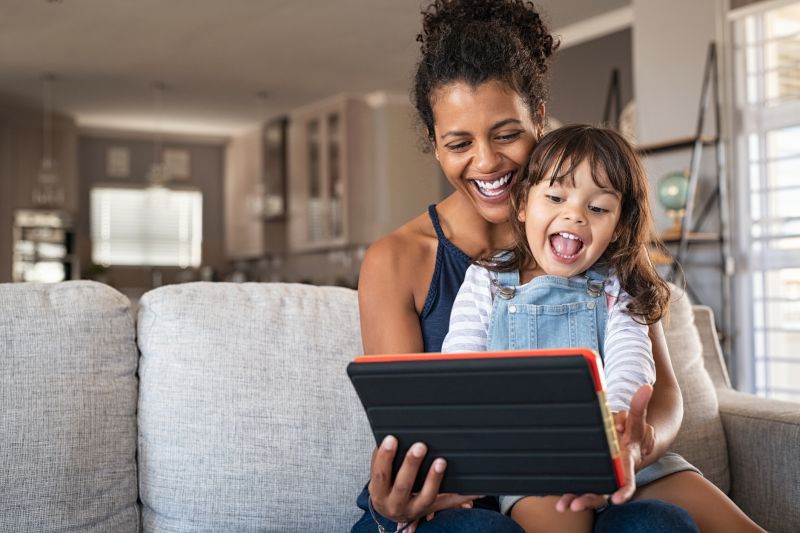 Are you ready to adopt a baby?
It's time to consider your adoption choices.
One of the biggest decisions facing hopeful adoptive families is whether to choose open vs. closed adoption in Arkansas.
In this article, we'll discuss the differences between these adoption styles – and help you prepare for your own adoption. It's important to note that families working with American Adoptions of Arkansas must agree to at least some level of communication with the birth parents.
What is Open vs. Closed Adoption in Arkansas?
When it comes to adoption, you have a lot of decisions to make. You'll need to decide your adoption budget, pick the right adoption agency and consider what adoption will look like for your family. You'll also have to make one very important decision: will you choose open adoption vs closed adoption in Arkansas?
Open adoption is by far the most common type of adoption practiced today.
This type of adoption ensures that each member of the adoption triad – the birth mom, the adoptive family and the adoptee – are all able to build relationships as your baby grows up.
Families who choose open adoption benefit in many ways. Birth moms will be able to rest assured that they made the right decision in choosing adoption for their baby, adoptive families will be able to ask questions and communicate with their baby's birth mom and adoptees will have the chance to learn about their history and heritage.
Adoptees who are adopted through open adoption tend to be more secure and content with their adoption experience, which is just another benefit of this style of adoption.
Of course, there are other options available, too.
Closed adoptions used to be very common but are less common in the United States today.
This type of adoption is sometimes called a "sealed" adoption. It means that the birth parents and adoptive family do not communicate after the adoption takes place. Most of the time, you might not even exchange last names or personal identifying information.
While closed adoptions are rare, they do happen. The ultimate decision about the style of adoption is up to your baby's birth mom.
What Does an Adoption Agency Do?
When you're considering open adoption vs. closed adoption in Arkansas, you should always talk with an adoption agency about your options.
An adoption agency can provide guidance and support throughout the adoption process, as well as facilitate adoption steps like completing your home study.
Additionally, adoption agencies like American Adoptions provide guidance and support for everyone involved in the adoption process, including your baby's birth mom.
How Long Does the Adoption Process Take?
As you're learning about the difference between open and closed adoption in Arkansas, you might be wondering how long you can expect to wait when you're ready to adopt a baby.
When you choose American Adoptions as your agency, you can plan to wait just 9 to 12 months to welcome a baby into your family.
Talk with your adoption specialist about ways you can decrease your wait time. The faster you complete your home study, for example, the sooner you can match with a potential birth mother and meet your new baby.
How Can I Prepare For Adoption?
One of the best ways to prepare for adoption is to talk with your adoption specialist at your national adoption agency.
Your adoption specialist can help you understand your rights and options during this time. They'll also help you decide which style of adoption is best for you.
You have a lot of choices when it comes to adoption, so make sure you ask your adoption specialist as many questions as possible. When you're researching the difference between open and closed adoption in Arkansas, it's important to ask questions such as:
What is the timeline for adoption?
What steps do I need to be taking right now?
What can I expect when it comes to the emotions of adoption?
What is the adoption investment?
How should I prepare for my home study?
Don't be afraid to reach out to your adoption specialist with any questions you have regarding adoption. Their job is to help you navigate your adoption experience, and they are happy to assist you.
Preparing For Your Adoption Experience
When you're considering adoption, it's important to make sure you're as prepared as possible for the experience. When working with our agency, we'll help you prepare for a semi-open or fully open adoption. If a closed adoption is what you prefer, we can help you understand the types of agencies and professionals to work with.
The best thing you can do is to connect with one of our adoption specialists, who understands what you're going through and who can guide you through the difference between open and closed adoption in Arkansas.
Here at American Adoptions, we've helped create over 13,000 families, and we'd love to help you create yours.
We are a full-service, national adoption agency, which means we can help you with each step of the adoption process.
Whether you're hoping to have an adoption specialist who can answer your questions about the types of adoption or you want someone to prepare you for your home study, our team is ready and waiting to help you along the way.
When you're ready to get started, just give our team a call at 1-800-ADOPTION. We're available 24/7 to help you start the adoption process.
Disclaimer
Information available through these links is the sole property of the companies and organizations listed therein. American Adoptions provides this information as a courtesy and is in no way responsible for its content or accuracy.