Closed Adoption in Arkansas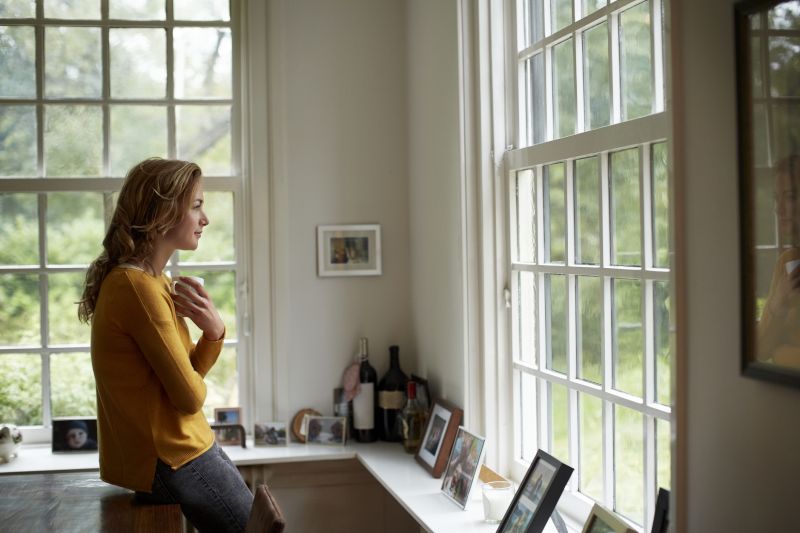 If you've been considering adoption, chances are you're curious about the difference between open and closed adoption in Arkansas.
It's no secret that you have many choices when it comes to adoption styles.
You can also choose to pursue private domestic adoption, international adoption or foster care adoption.
Private domestic adoption is the most common type of adoption practiced in the United States, but within private domestic adoption, you have even more choices to make. Each family is unique, which is why each family has the option to choose an adoption style that works best for them.
Each type of adoption has its own pros and cons. We'll look at some of those in this article so you can make the best decision for you and your family. Ultimately, it's important to remember that American Adoptions of Arkansas requires adoptive families to be open to at least some level of communication. Also, birth parents always get to choose the level of communication they want in their adoption journey.
You can keep reading to learn about closed adoption in Arkansas or call 1-800-ADOPTION now to be connected with an adoption specialist who can help you.
What is Closed Adoption in Arkansas?
One of the most common questions when it comes to adoption styles is, "What is closed adoption in Arkansas?"
This style of adoption is the most private type of adoption.
When someone chooses to pursue closed adoption in Arkansas, this means that they will not communicate with the other people involved in the adoption.
This style of adoption means that adoptive and birth families do not exchange last names or identifying information. They do not talk to each other after the adoption takes place.
While this type of adoption is less common in America today, it is an option for birth moms who desire total privacy after the adoption takes place.
Today, most modern adoptions are open adoptions.
This means that the birth families and adoptive families communicate regularly throughout the baby's life. They will exchange pictures and phone calls. Sometimes they will even meet in person – especially for special events.
Who Should Choose Closed Adoption in Arkansas?
While this type of adoption isn't as popular as open adoption, it's important to know that birth mothers do have the right to choose closed adoption in Arkansas if they would like to.
Birth mothers may choose closed adoption in Arkansas for a number of reasons, including a desire for privacy. Sometimes, a birth mother may be in an unsafe situation and not want anyone to know she chose adoption. Other times, a birth mom may simply want to move forward after the adoption.
There is no "right" or "wrong" reason to choose closed adoption in Arkansas. The decision is always up to the potential birth mother.
What Does Open Adoption Look Like?
Today, most adoptions have some level of openness.
Open adoption simply means that the doors to communication are left open for everyone involved.
Birth moms, adoptive families and even adoptees will be able to keep in touch and communicate with each other as the child grows up.
This type of adoption looks different for every family but could include:
Writing letters to each other on a regular basis
Sending text messages or sharing pictures of funny moments in your child's life
Inviting your child's birth mom to recitals and birthday parties
Meeting up at the park for a playdate
Keeping in touch on social media
Video chatting with each other
The best way to determine what your open adoption will look like is to talk to your baby's birth mom to find out what she's most comfortable with.
What Does an Adoption Agency Do?
The right adoption agency can guide you through all of the different steps of adoption. Your adoption support team will do more than just help answer your questions. They'll also help you match with the right birth mom, communicate with her throughout her pregnancy and ensure your adoption experience goes smoothly.
Working with an adoption agency is important regardless of the adoption style you choose. Whether you opt for open or closed adoption in Arkansas, your adoption agency can provide support and guidance every step of the way.
Getting Started With Adoption
Regardless of what led you to adoption, the best way to prepare to welcome a child to your family is to reach out directly to an adoption specialist who can help you.
Here at American Adoptions, we'd love the chance to help support you on your adoption journey.
When you call us at 1-800-ADOPTION, we'll help connect you with an adoption specialist who can support you on your journey. Our team will answer your questions and help you begin the adoption process so you can welcome your new baby home as soon as possible.
We know that you have a dream of becoming a parent through adoption. We've helped create over 13,000 families. Now it's time to let us help you create yours.
Disclaimer
Information available through these links is the sole property of the companies and organizations listed therein. American Adoptions provides this information as a courtesy and is in no way responsible for its content or accuracy.