Open Adoption Facts in Arkansas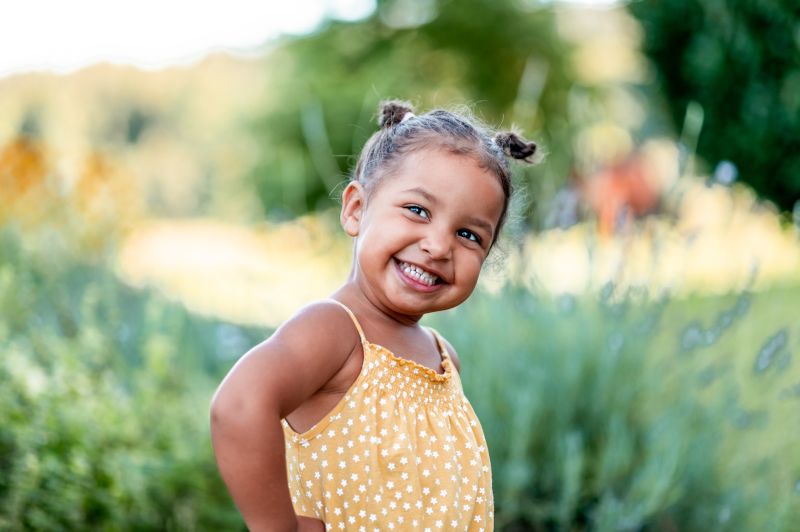 Are you preparing to adopt a child?
If you're researching adoption – more specifically, open adoption facts in Arkansas - you're probably curious about what open adoption looks like – and whether it's right for you and your family.
There are many different options when it comes to adoption.
Historically, most adoptions were closed adoptions, meaning that the adoptive families and birth parents had no communication after placement.
Children grew up without a way to contact their birth parents, and birth parents were left wondering what their child's life was like.
With open adoption, no one has to wonder or worry.
This style of adoption encourages open communication with each member of the adoption triad. In fact, open adoption research in Arkansas shows that there are benefits to open adoption for each person involved in the adoption.
Here's what you need to know.
Open Adoption Benefits Each Member of the Adoption Triad
The adoption triad includes the birth mom, adoptee and adoptive family.
When you choose open adoption, it's important to understand that this style of adoption benefits everyone involved.
Here's how:
Birth moms often struggle with their adoption decision, but open adoption means that they won't have to worry about whether they made the right choice. They'll know. Open adoption means that birth mothers will be able to watch their children grow up, so they'll always know that their child is doing well.
Adoptees sometimes have questions about the adoption experience. Sometimes, adoptees want to know why they were placed for adoption or what their adoptive families are like.
Adoptive families may be curious about their child's heritage or history. With open adoption, they'll be able to reach out directly to their child's birth mom to find answers.
What Are Some Open Adoption Facts in Arkansas?
Still considering open adoption in Arkansas? It's normal to have questions about the adoption process. While the best way to learn about adoption in your area is to talk with a national adoption agency, such as American Adoptions, we've taken the time to provide some open adoption facts in Arkansas for you.
As you prepare for adoption, here are some important facts to keep in mind.
Most Modern Adoptions Are Open Adoptions
While traditionally, many adoptions were closed, this is no longer the case. Today, almost all modern adoptions are open adoptions. This means that everyone is able to communicate throughout the child's life. This type of adoption provides benefits and peace of mind for everyone involved.
No Two Adoption Experiences Are Alike – Even Open Adoptions
When it comes to open adoption, each person's experience – and level of communication – is different.
It's vital that adoptive families talk with their baby's birth mom to find out how much communication she wants – and in which style.
For example, some families communicate with their child's birth mom through text messages and phone calls. Others have in-person visits. There are some families who prefer to use social media to communicate. In today's tech-driven world, the possibilities are endless.
Open Adoption Means Flexibility
One of the best things about open adoption is that you'll be able to experience flexibility.
As you read about open adoption facts in Arkansas, keep in mind that your communication styles can change over time. As your child grows up, you might want to meet with your baby's birth mom in person for special events, such as recitals or birthday parties. The great thing about open adoption is that you can.
Choosing Open Adoption Means Choosing Communication
With a closed adoption, there are many secrets and unanswered questions. When you choose open adoption, you're making the decision to commit to talking with your child's birth mom throughout your baby's life. You're honoring her decision to place her baby for adoption and you're choosing to communicate with each person involved in the adoption as your baby grows.
While no two adoption experiences are identical, it's important to ask yourself what you envision when it comes to your own adoption experience. This can help guide your decision as you choose the adoption style that works best for you.
Starting Your Adoption Journey
Are you ready to start the adoption process?
If you've been thinking about building your family through adoption, it's time to get started. Call 1-800-ADOPTION today to speak with an adoptive family specialist who can help answer your questions about the adoption process.
Your adoption specialist will help you understand your rights and options during this time.
Many adoptive families have questions about how the process works. They want to know what they can expect from their adoption agency, how long the process takes and what kind of investment they can expect.
Find out all of the answers to your questions when you call us today and speak with a team member.
We've helped create over 13,000 families, and we'd be honored to help you create yours.
Disclaimer
Information available through these links is the sole property of the companies and organizations listed therein. American Adoptions, Inc. provides this information as a courtesy and is in no way responsible for its content or accuracy.