Reasons to Adopt a Child in Arkansas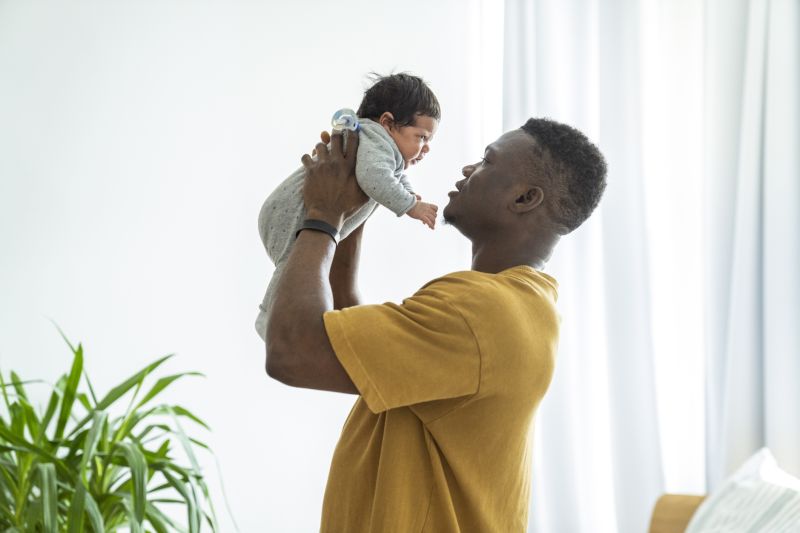 Why do people adopt in Arkansas? If you're thinking about adopting as a way of starting a family, you may have asked that question. Finding an answer can be tough since families have their own reasons to adopt a child in Arkansas that are driven by their life experiences.
You could be looking into adoption because you've experienced infertility. Receiving that diagnosis can be a crushing blow to your dreams, and it's also emotionally stressful for hopeful parents. It's also one of the main reasons to adopt in Arkansas. Another common reason why people adopt children in Arkansas is that they've previously been involved in adoption as adoptees or observers, and they want to do the same for someone else.
Regardless of your personal reason for considering adoption, talking to a professional about some of the reasons why people adopt children in Arkansas is a helpful exercise. If you'd like to speak with someone today, call us at 1-800-ADOPTION or complete our online form to get connected. We'd be happy to talk through your options with you.
In the meantime, read on to find out more about some of the reasons to adopt in Arkansas.
Why Do People Adopt Children in Arkansas?
Adoptive parents offer many reasons to adopt in Arkansas that motivate them, and each family has personal experiences and unique circumstances that drew them into building a family through adoption.
What are some reasons to adopt in Arkansas? Several of the most commonly cited reasons to choose adoption in Arkansas include:
Infertility: If a couple is unable to conceive a child, adoption provides a viable path to family growth.
Desire to give back: If you've had your own personal experience with adoption, you may feel compelled to give back to the adoption community by adopting a child yourself.
Safety of the mother: Some pre-existing medical conditions can make pregnancy dangerous for some mothers. If that's the case, families can choose adoption as a safer way of building the family they've always wanted.
Among your reasons to consider adoption in Arkansas may be a desire to assist a birth mother who isn't ready to parent. Adopting through an industry-leading agency like American Adoptions helps provide birth mothers with the resources and support they need during their pregnancy.
What is Open Adoption, and How Does It Work?
Are you wondering, "Why choose adoption in Arkansas?" after hearing a few of the reasons listed above? You should know that another of the reasons to adopt in Arkansas involves open adoption, which is beneficial for everyone involved.
When you choose to pursue adoption to build your family, you get to define your personal adoption preferences, including whether you want an open adoption, semi-open adoption, or closed adoption.
In modern adoptions, most licensed adoption professionals recommend open adoption due to its significant advantages. It gives adoptive parents and adoptees a chance to remain in routine contact with the child's birth mother after the child is born and placed. Communication starts during pregnancy and extends throughout your child's life.
Adoptee Diana was placed in an open adoption, and she says that having both families involved was important to her.
"They have always made it very clear that they love me, and they've always had a positive and present role in my life. I don't see my birth mother much (she has young kids and a job that keeps her hands full), but my birth father and I get together pretty regularly," Diana says.
Open adoption focuses on building strong relationships between the involved parties. That openness benefits everyone in the adoption triad. Some of the benefits include:
· Birth mothers have the peace of knowing their child is growing up in a safe, loving family
· Adoptive families have a chance to get important answers regarding their child's heritage or medical history
· Adoptees get a unique opportunity to know their birth parents and won't need to search for answers later on.
This list of benefits gives you some compelling reasons for adopting a child in Arkansas through open adoption when you make plans to start the family you've always wanted.
Open adoption contact can come in many forms, including (but not limited to):
Texts or calls
Emails
Letters
Exchange of pictures or videos through social media
Face-to-face visits
Open adoption is highly customizable to the needs of the individuals, so it can look different in every family. That's why it's important to talk with your child's birth mother in advance to decide what it could look like in your situation.
Learning About Other Parents' Reasons to Adopt in Arkansas
When researching reasons to adopt in Arkansas following a diagnosis of infertility, it can help to read stories from others who've been in the same position before you begin your own journey.
For instance, one adoptive family had no idea what to expect from adoption until they started the process for themselves.
"I just had no idea what it would look like," Lindsey remembers. "But, once we were matched and met Dominic's birth mom, I was just like, 'Oh, I could 100 percent see seeing her on an annual basis — or even more than that."
Another couple, Scott and Sue, remember the life-changing nature of their adoption experience and what it meant for their lives as individuals and as a family.
"Unless it happens to you, you don't know how it changes your life," Scott adds. "I kept telling Sue, 'We're on our way to Colorado to pick up a baby; this is going to change your life in ways you don't even yet understand.'"
After experiencing secondary infertility, another family chose adoption as a path to parenthood. In retrospect, they're happy about their choice and can't imagine what life would be like without their son.
"I forget that he's adopted. I swear I do. Someone asked me, 'What if you don't love him the same or what if it feels different?' And honestly, I didn't know, but I was trusting. I swear, though, I forget that I didn't actually push him out," said Robin.
How To Start Your Own Adoption Journey
You've read the reasons for adopting a child in Arkansas listed above and have decided it's right for you. Now, it's time to start building the family you've always dreamed of having through adoption.
First, we want you to know that taking the first step of your journey is simple when you contact one of our licensed social workers. No other agency can offer the wide range of benefits you'll get when you partner with American Adoptions. Some of the many benefits you get when you choose American Adoptions include:
A comprehensive financial protection program for adoptive parents prevents you from being financially impacted by a disrupted adoption.
12x more marketing and promotion than the average competing adoption agency, which means your adoption wait time will be shorter.
24-hour, 7-day a week support from trained adoption specialists, which will produce the answers you need anytime you need them.
Expert counseling and guidance through every part of the adoption process help everyone involved be sure adoption is the right choice.
Help with building a compelling adoption profile, which will lead you to the perfect match more quickly.
Arranging for birth mother financial assistance when necessary ensures the birth mother and your child can remain healthy and well.
Setting and moderating contact between birth mothers and prospective adoptive families will open the lines of communication between the involved parties.
And much, much more
If you're still searching for answers, we want to help. To access our licensed social workers around the clock, simply call 1-800-ADOPTION or complete our free online form.
Why Do People Adopt Children in Arkansas? - Parting Thoughts
Each parent has personal reasons for adopting in Arkansas. You may have your own unique motivations. If you're wondering whether adoption is right for you, it's time to take the next step and contact a professional.
At American Adoptions, we want to help make your dream of starting a family come true. Our team of adoptees, birth mothers and adoptive families knows exactly what you're going through and how to get you through it. To reach us anytime, just call 1-800-ADOPTION or complete our online form whenever you're ready.
Disclaimer
Information available through these links is the sole property of the companies and organizations listed therein. American Adoptions, Inc. provides this information as a courtesy and is in no way responsible for its content or accuracy.