Open Adoption Benefits in Arkansas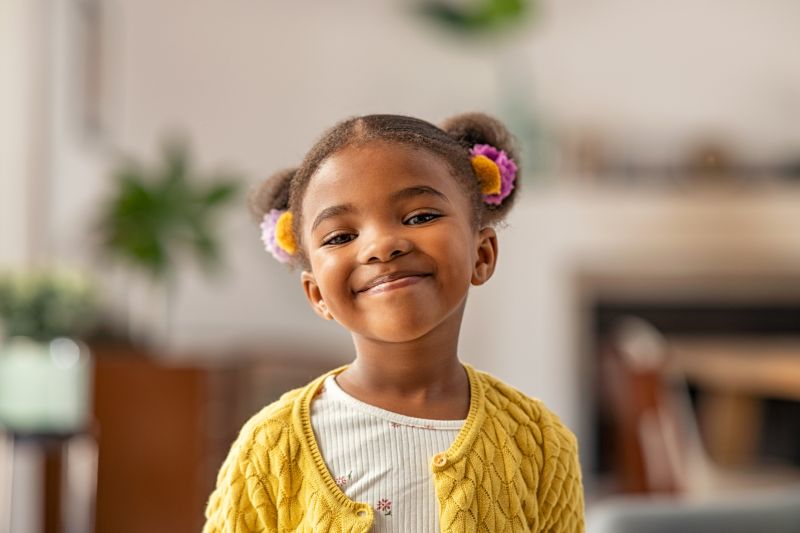 When you're preparing to adopt a child, you might be curious about open adoption benefits in Arkansas.
Whether you plan to pursue private domestic infant adoption or foster care adoption, understanding the benefits of open adoption in Arkansas is essential to making the right adoption choices for your family.
Most historical adoptions were closed adoptions, which means that birth parents and adoptees didn't have a chance to connect again. In most cases, personal identifying information was never exchanged. Because adoptees are issued a new birth certificate after the adoption is finalized, they may not have even known their birth parents' names.
Modern adoptions are different. In general, most modern adoptions are based on openness. This is because research shows that the benefits of open adoption in Arkansas help adoptees feel more satisfied and comfortable with their adoption experience.
If you've been thinking about welcoming a child to your family through adoption, reach out now by calling 1-800-ADOPTION to speak with an adoption specialist here at American Adoptions.
Our team would love the chance to help you start building your family through adoption.
Open Adoption Pros and Cons in Arkansas
As you consider the open adoption benefits in Arkansas, you might have an important question: what about the cons?
It's always important to consider the open adoption pros and cons as you prepare for your adoption experience.
Here's what you need to know.
Pros of Open Adoption
One of the biggest open adoption benefits in Arkansas is that you'll have the opportunity to connect with your baby's birth mom throughout their life.
With this style of adoption, your child will have the chance to get to know all of their family members, including their birth mom. Your child will be able to ask questions, communicate and connect with their birth mom to find out where they came from, what their heritage is like and why they were placed for adoption.
For birth mothers, having the chance to see their babies grow up is an incredible thing. Birth moms who make the loving decision to place a child for adoption want to know that they made the right choice. With this style of adoption, they're able to see that they did.
Of course, there are open adoption benefits in Arkansas for adoptive families, too. With this style of adoption, you'll be able to talk openly with your child about their adoption experience. You can also help them find answers to their questions. If your child has a medical problem, you'll even be able to reach out to their birth family and ask for help or information.
Cons of Open Adoption
When it comes to open adoption benefits in Arkansas, it's important to understand that the ultimate decision about adoption is up to the birth mom.
Some birth moms prefer closed adoption because there is more privacy with that option.
Birth moms who want to move on from this period of their life or who don't want anyone to know they placed a child for adoption might choose a closed adoption. Similarly, a birth mother may want a closed adoption if they are in an unsafe situation and want total privacy.
How Can an Adoption Agency Help?
As you read about the benefits of open adoption in Arkansas, chances are you have a lot of questions about the process and what it entails. One of your first steps should be to connect with a national adoption agency that can help answer your adoption questions and guide you through the adoption process.
Your adoption agency will do much more than just talk with you about the matching process.
They'll also:
Answer your questions about the adoption process and experience
Help you find adoption resources in your area to offer additional support
Assist you with completing your APQ so you can match with the right birth mom
Prepare you for your home study so you know what to expect
Help you with the home study process
Answer your questions about creating a waiting family profile
Offer communication tips and advice for connecting with your baby's birth mom
Provide help through the ICPC process if you adopt a baby who is born in another state
Guide you through the finalization process
And more
Make sure you take the time to connect with the right adoption agency as you prepare to move forward with your adoption.
Getting Started
When you're ready to learn more about the pros and cons of open adoption in Arkansas, it's time to reach out to an adoption agency that can help support you on your journey.
Here at American Adoptions, we want to be that support for you.
Our team has helped create more than 13,000 families, and we'd love to help you create yours.
Get started today by calling our office 24/7 at 1-800-ADOPTION. You'll be connected to an adoption specialist who can help answer your questions about the adoption process and guide you in getting started.
We know that you have a dream of becoming a mom or a dad through adoption, so reach out now. The sooner you call, the sooner we can help make your dreams come true.
Disclaimer
Information available through these links is the sole property of the companies and organizations listed therein. American Adoptions, Inc. provides this information as a courtesy and is in no way responsible for its content or accuracy.