1-800-ADOPTION
Thank you for viewing our profile
If you would like to learn more about us, please call 1-800-ADOPTION (2367846), fill out the form at the bottom of our on-line profile page, or email us at bp_information@americanadoptions.com.
To revisit our on-line profile page and view our profile video at American Adoptions, simply use your mobile phone to scan the QR code on the right. We are looking forward to hearing from you!
Paul & Katie
We feel blessed that you are considering us as prospective parents. By choosing us, you will be providing your child with our love that is rooted in communication, passion, faith, and FUN! We deeply desire to share that with a child and we pray that you want to join us in this journey to grow our family.
About Us
Job
Strategy and Operations Lead
Special Education Teacher/Learning & Behavior Specialist
Education
Bachelor's Degree in European Studies
Master's Degree in Elementary Education, Special Education, Teacher Leadership
Relationship
Legally Married
What Makes Us Unique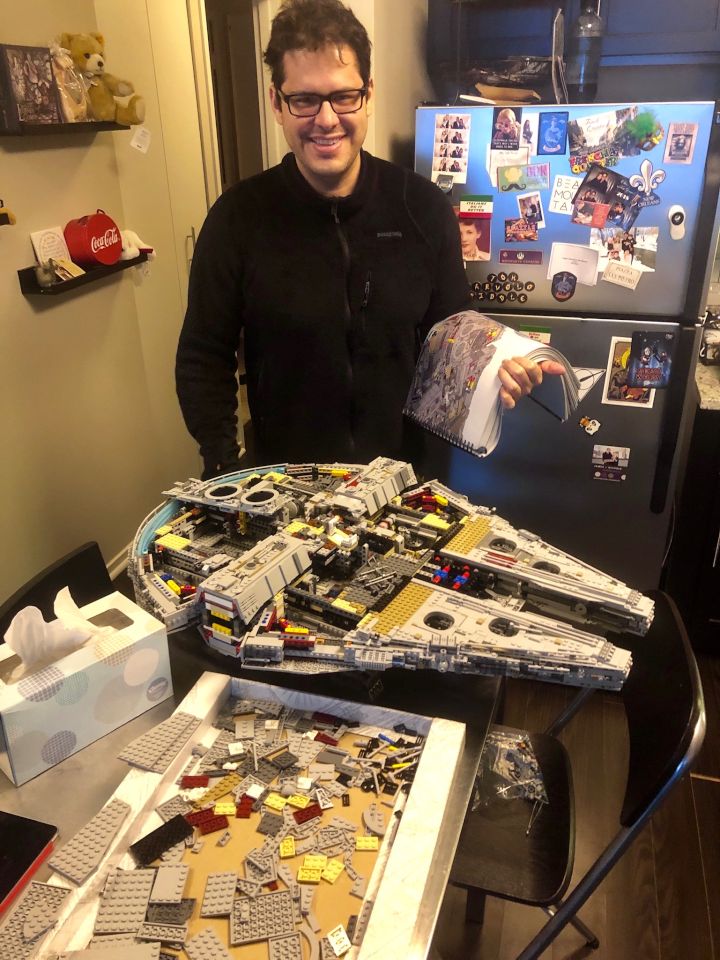 We are really just big kids in adult bodies, and we love to have playful fun. We enjoy digging deep into the many fandoms we love: Star Wars, Harry Potter, Batman, and Spiderman to name a few. We enjoy reading comics or books, playing games, or going to see movies about these characters.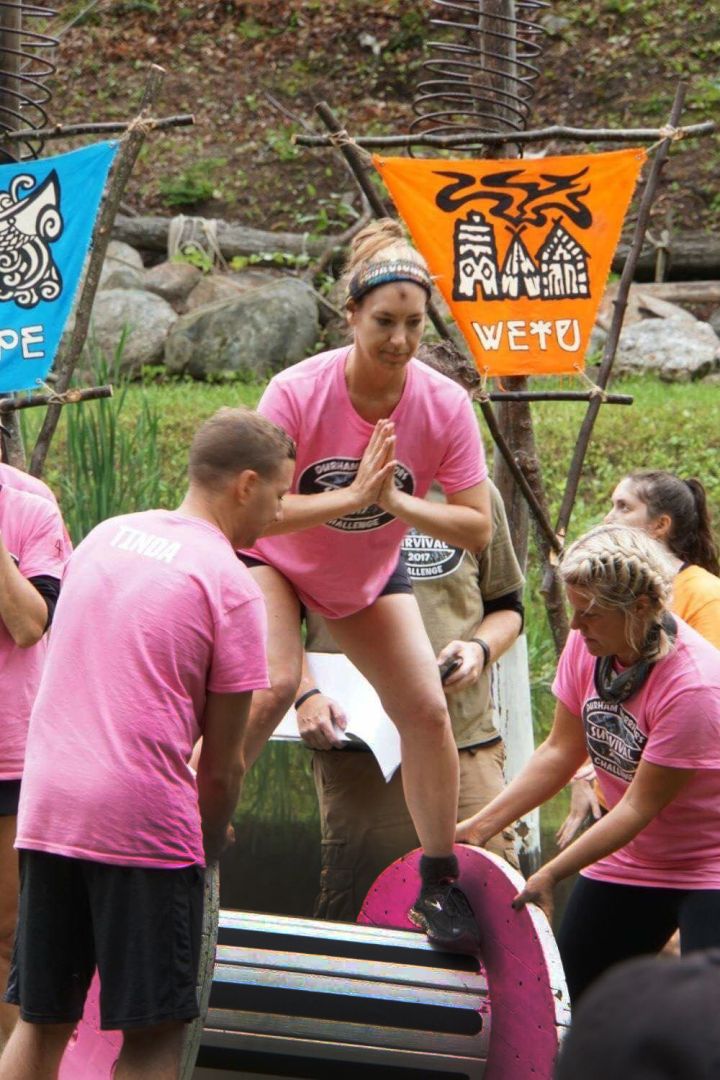 Paul loves to build mega-Lego sets such as the Bat Mobile or the Millennium Falcon. In addition, Paul is part of the 501st charity organization, a large group of volunteers who have movie accurate Star Wars costumes. They go to many charity events such as visiting kids with cancer in the Ronald McDonald House. There is nothing more rewarding than seeing a little child smile wildly at the chance to meet and take a picture with Paul all dressed up as a Stormtrooper.
Katie is a super duper fan of the TV show Survivor. She has competed in live simulations of the game. She has slept in the rain, gone without food for days, won several team and individual challenges! She enjoys employing social strategy to try and outwit, outplay, and outlast the other competitors!
One of our favorite things to do is go to Comic Cons. It provides us the opportunity to dress up in cosplay, meet the actors and artists who portray these characters, and listen to panels about movies, comics and pop-culture. We believe it is important to keep things fun, and we can't wait to cosplay as a family with a child!
Our Leisure Time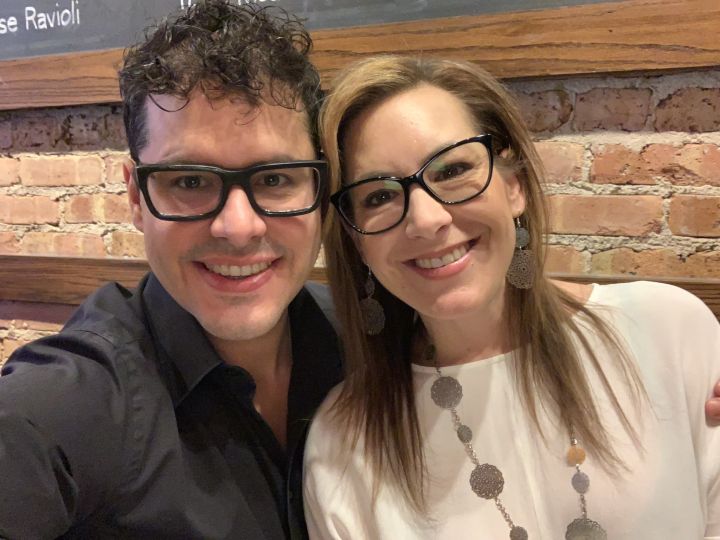 We always say every night is date night. When we are not out trying new restaurants and visiting some of our old faves, you might find Paul as grill master making some ribs or cooking up his famous pasta sauce. We like hanging out in our Great Room upstairs. It is a great space to play games! We love the challenge of murder mystery games and at-home escape rooms.
We love listening to vinyl records and having spontaneous dance fun on nights and weekends. Michael Jackson, Daft Punk, The Beatles and U2 are just some of our favorites. We like to go out to live concerts several times a year as well as check out local bands too. Paul is learning to play guitar, while Katie explores her connection to music by taking dance classes.
Exploring local culture has been important to us. We have been season ticket holders to hockey games, the art museum, the local amusement park and the ballet. We have a yearly tradition to see The Nutcracker Ballet at Christmastime and can't wait for this child to experience that with us for the first time.
Our Faith
We go to church every weekend because our Faith is a priority in our family. Prayer is an important part of our lives as we say Grace before every meal and pray at night together. We dream of the moment where we will kneel beside a child's bed to pray before they go to bed. We believe in doing unto others as you would have others do unto you. Sharing our time by helping those in need is important to us. We volunteer at Church through bake sales and events or by proclaiming the readings to the congregation. We spend time working with couples who are engaged and looking to be married in the Church. We help them build the communication and problem solving skills to have successful marriages.
Because we put our Faith into action, it has been a blessing that we have been asked to be Godparents to 3 children. We cherish our time with them and the opportunity to pass on ways to learn about their Faith as they grow in God's love. It will be life's greatest honor to raise this child in the beautiful Faith that we have.
Photos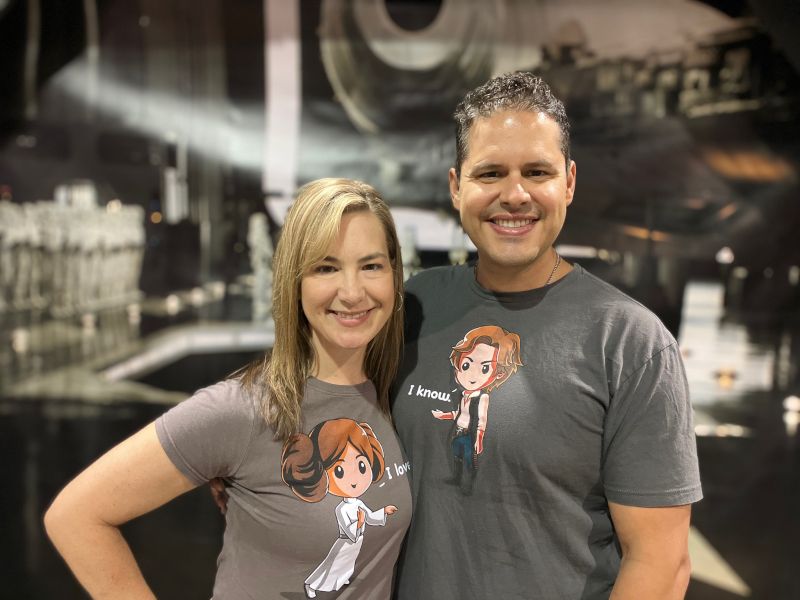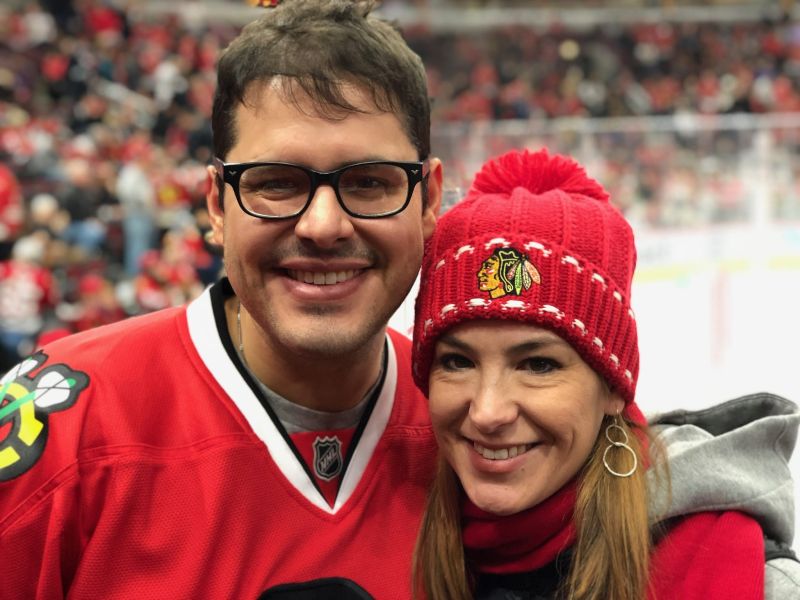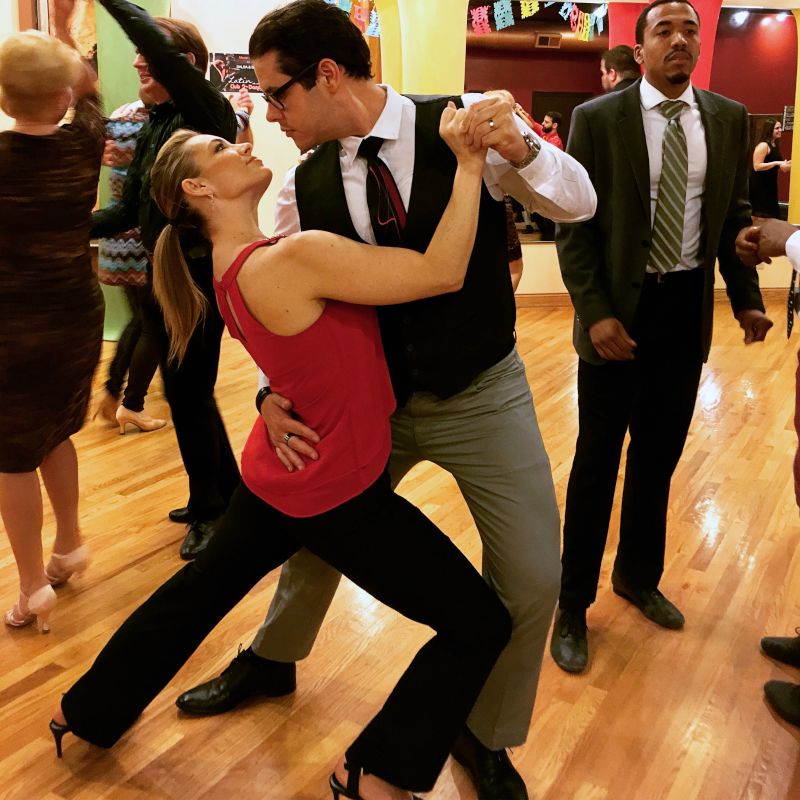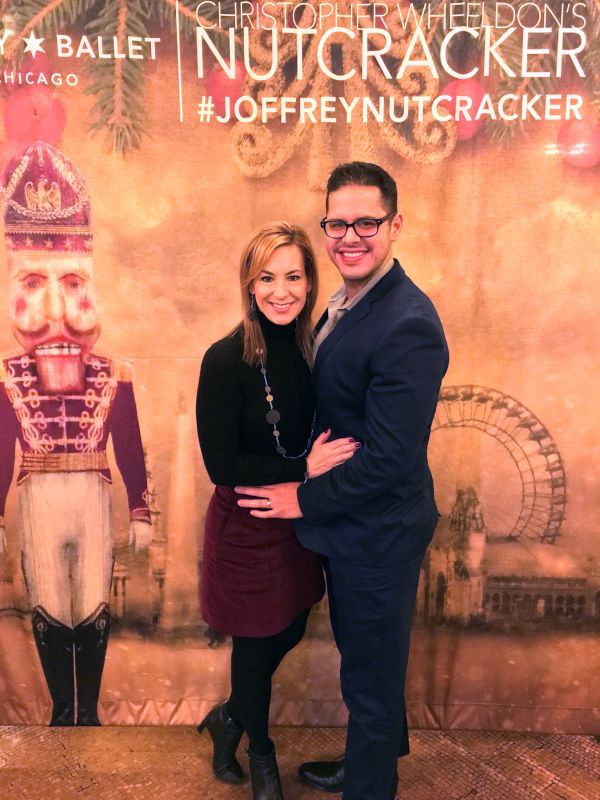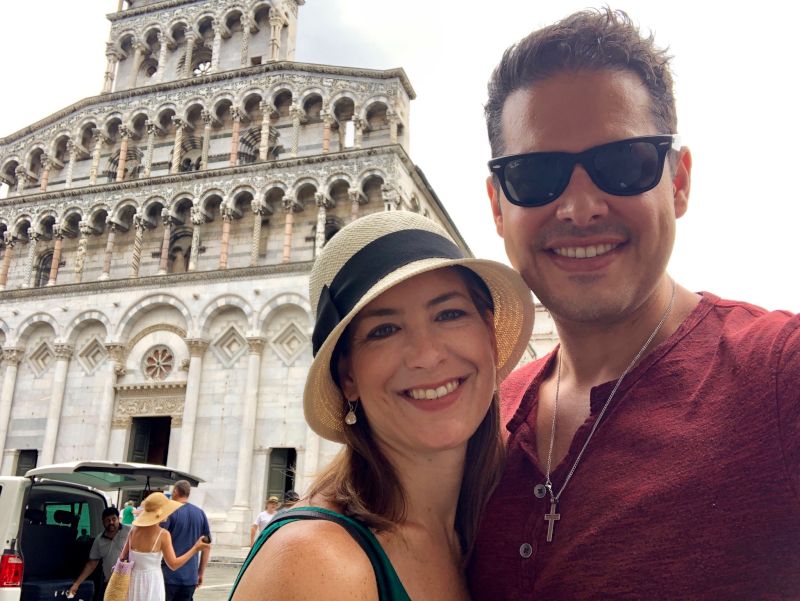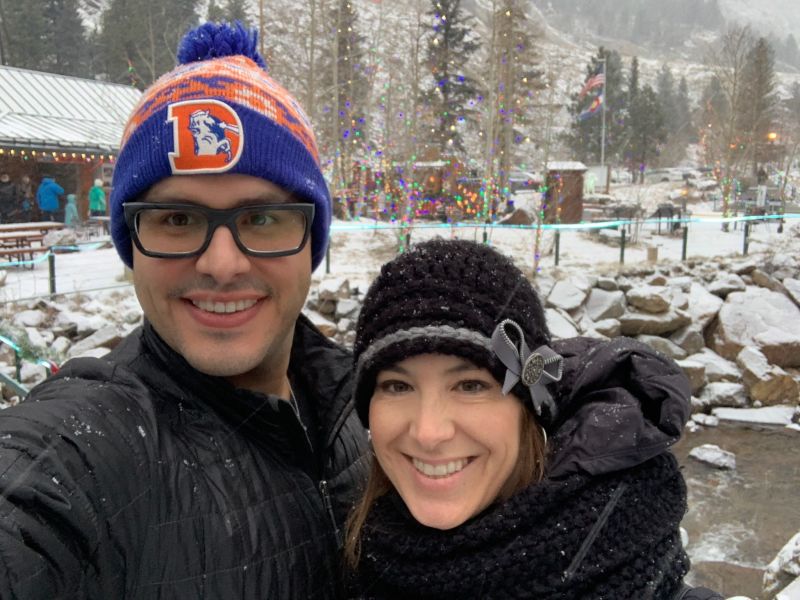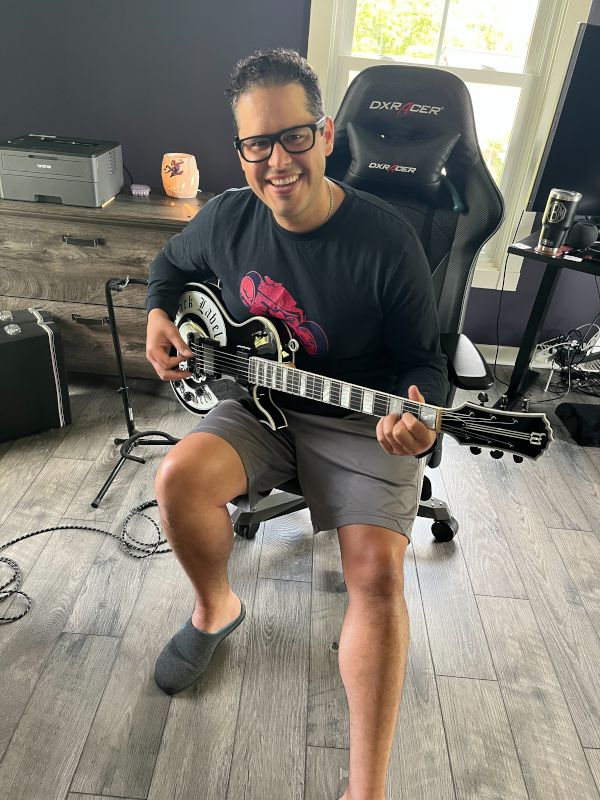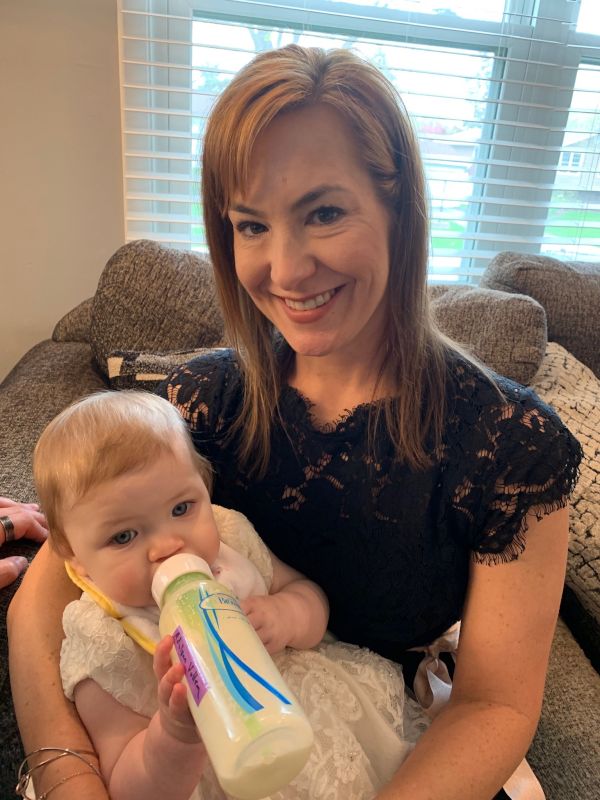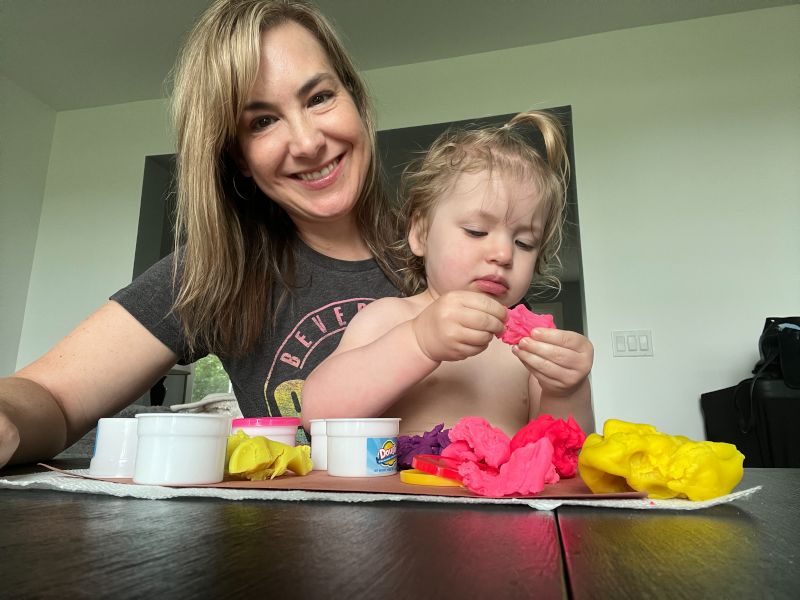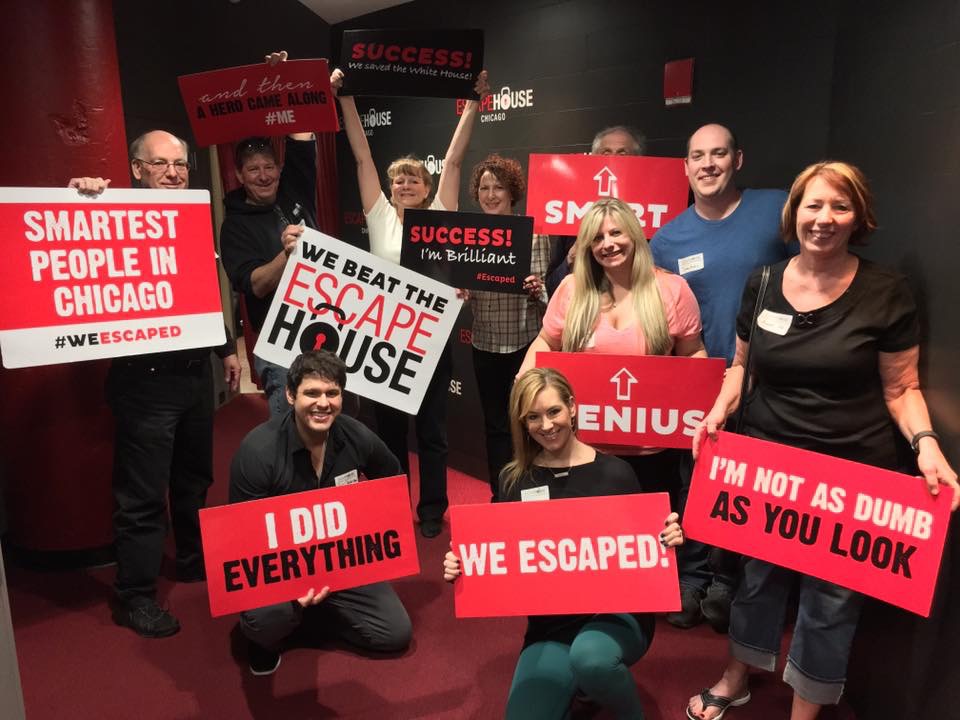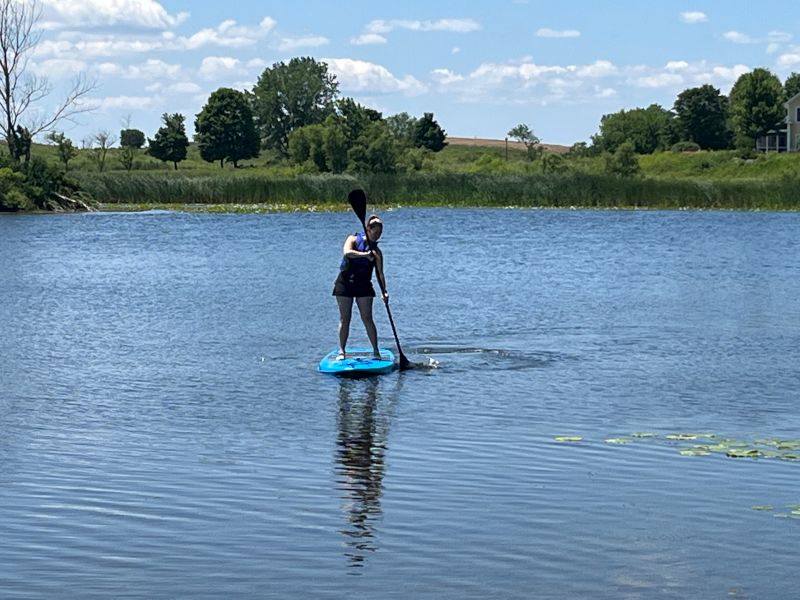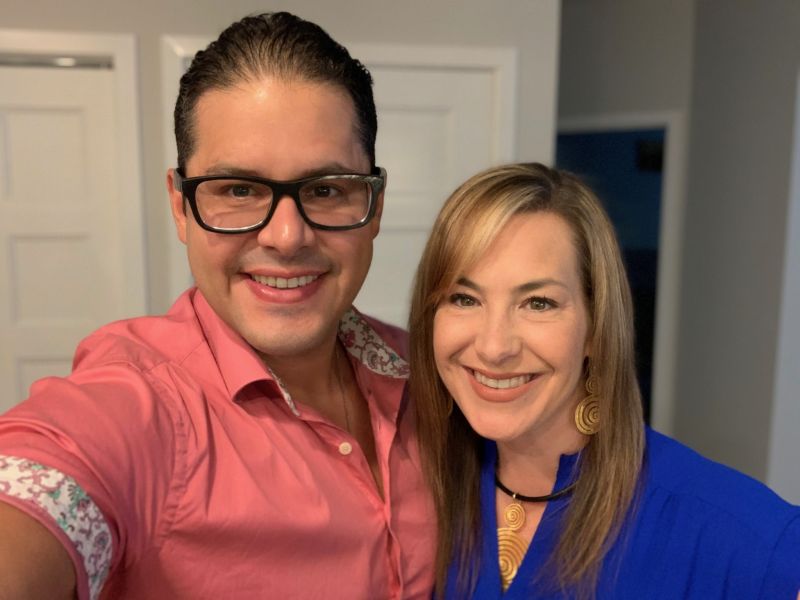 ×
1 / 12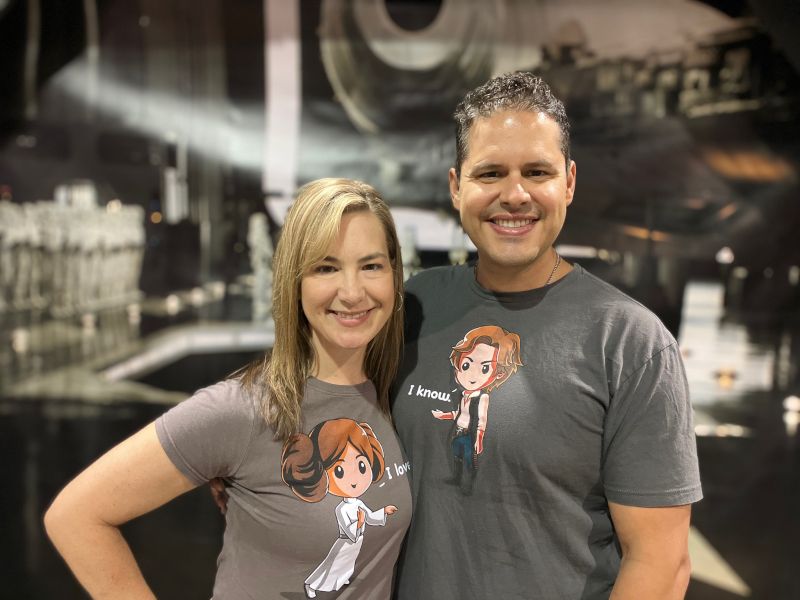 2 / 12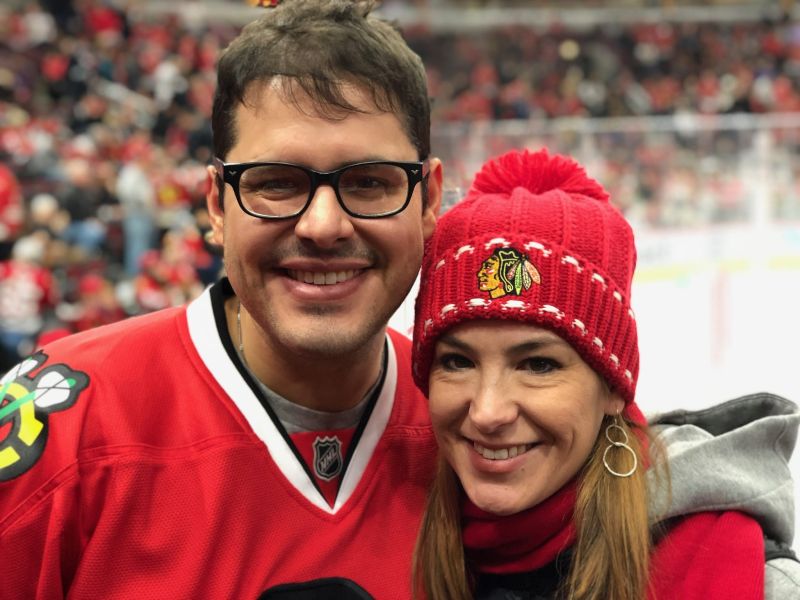 3 / 12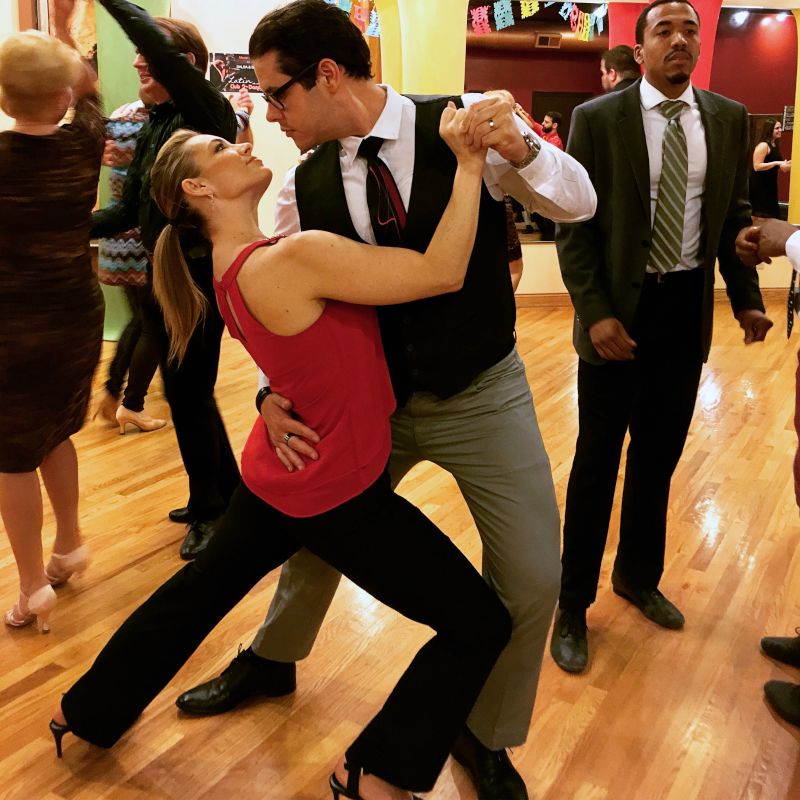 4 / 12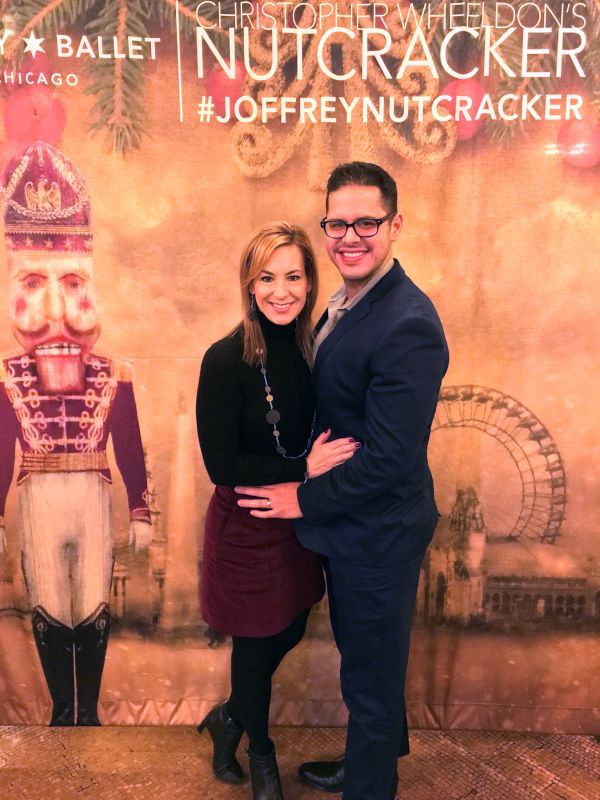 5 / 12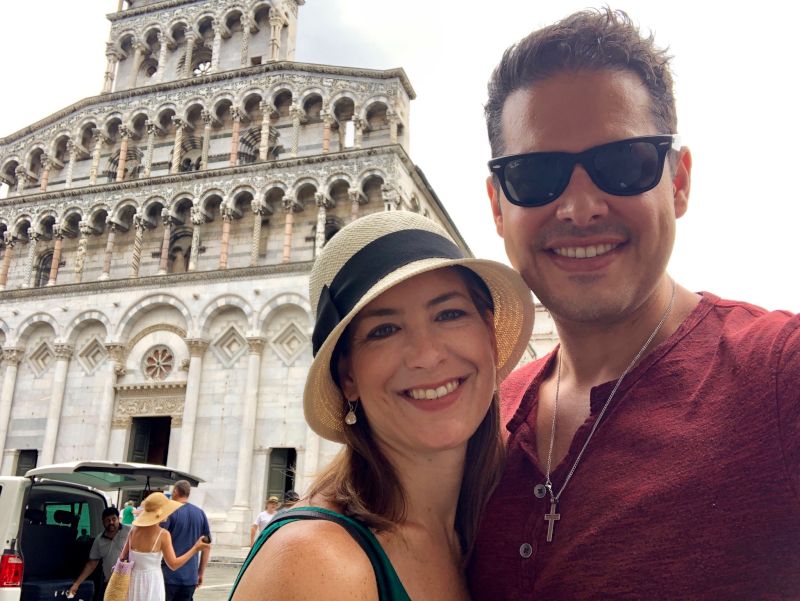 6 / 12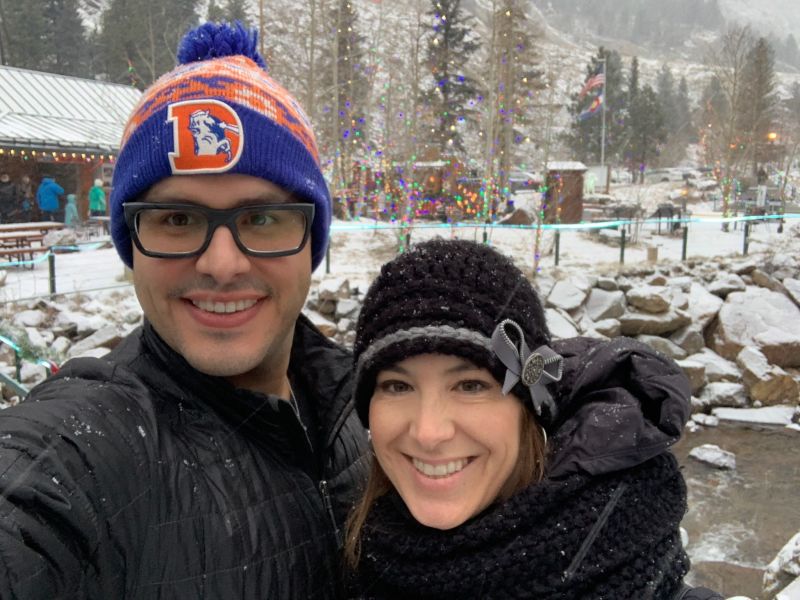 7 / 12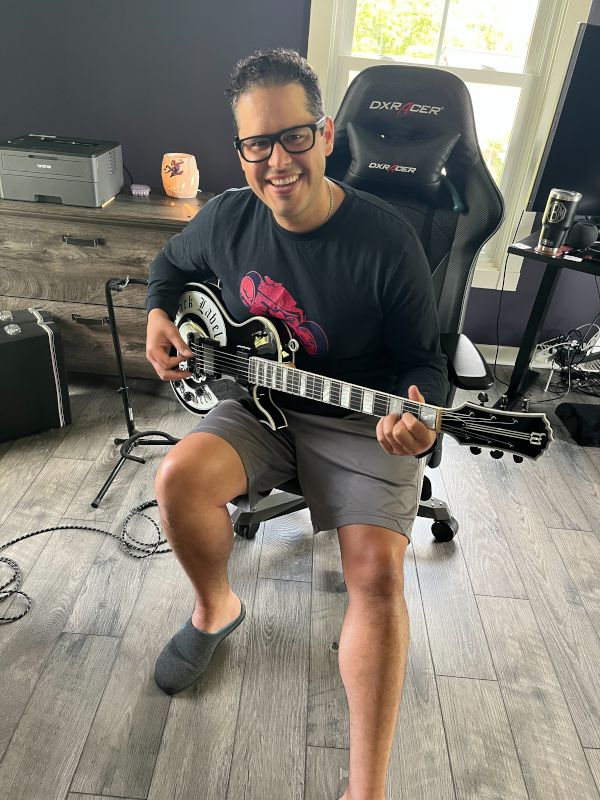 8 / 12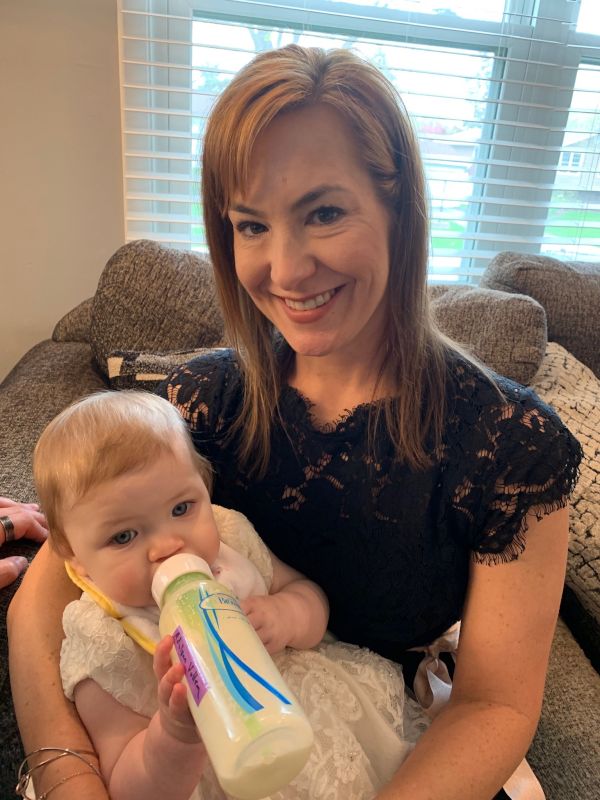 9 / 12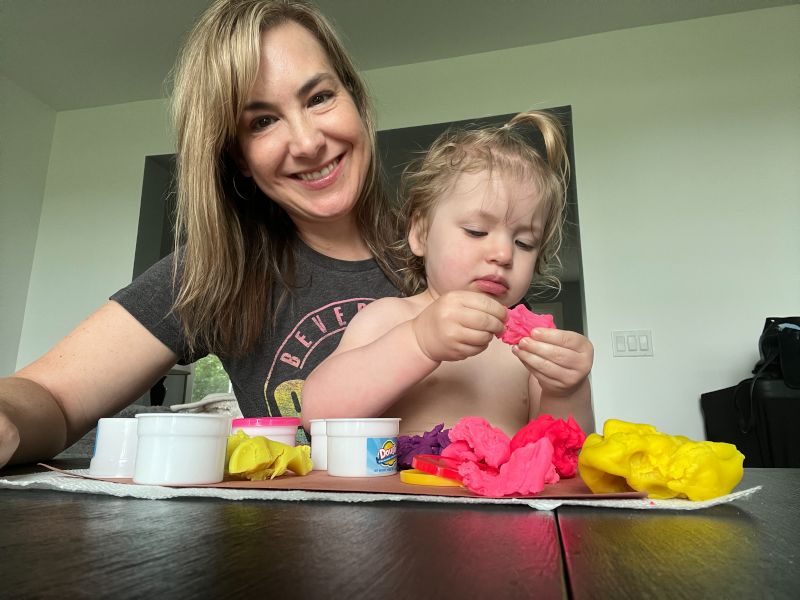 10 / 12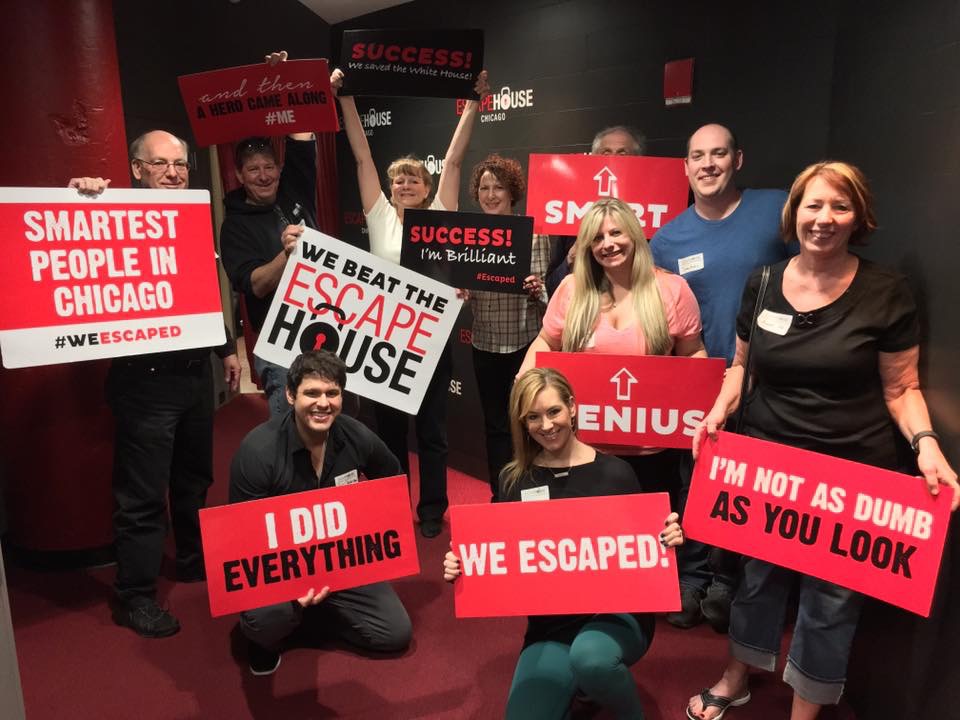 11 / 12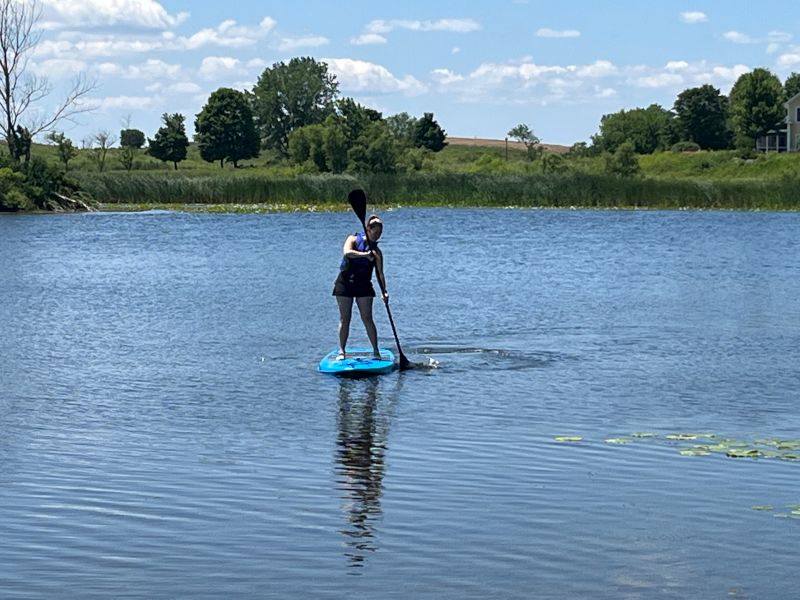 12 / 12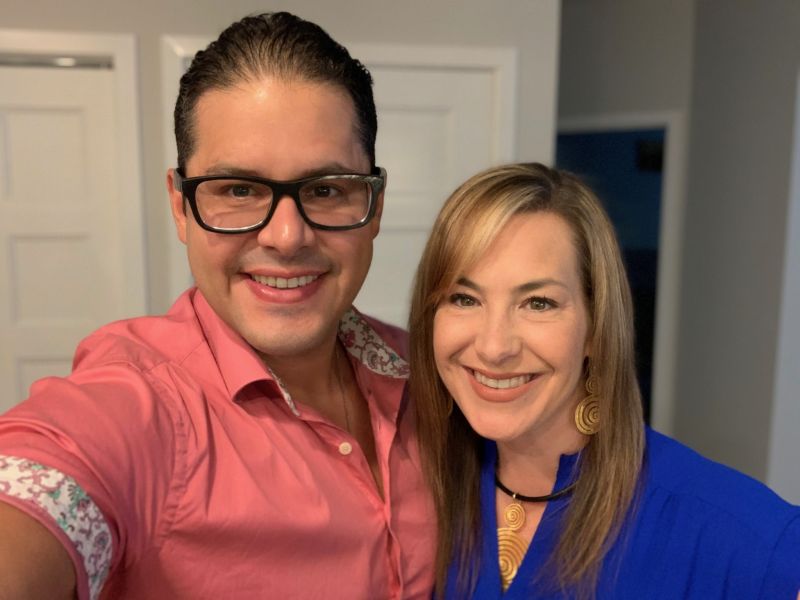 ❮
❯
Our House and Neighborhood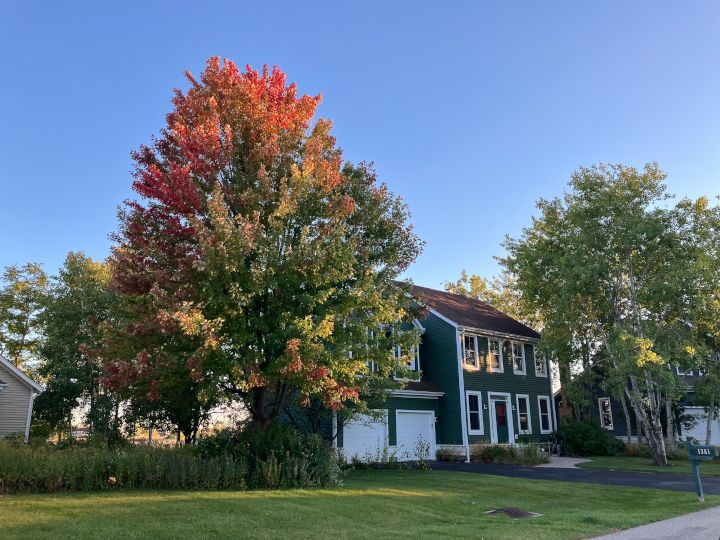 We live in northern Illinois, nestled between the diverse and rich cities of Chicago and Milwaukee. Our neighborhood is filled with nature, families and traditions! Just outside our front door is 1 of 14 kid-filled parks and playgrounds in the neighborhood. We look forward to bringing this child to the neighborhood playgroups to meet new friends!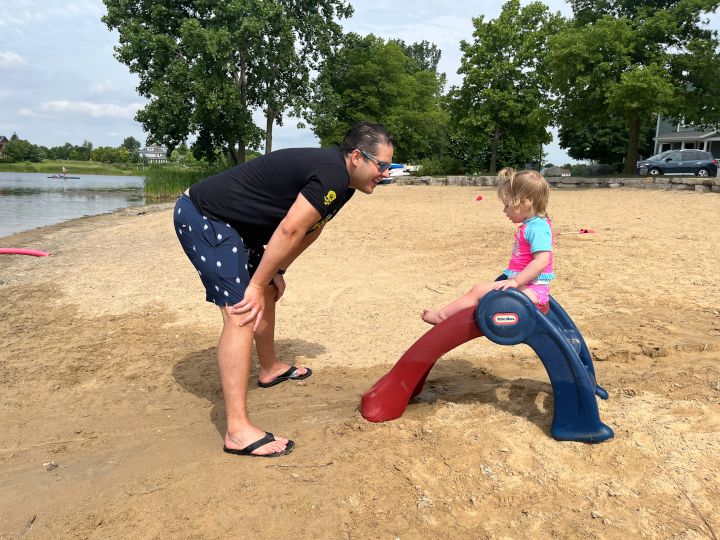 We enjoy walking the 10 miles of nature trails in the prairie for exercise, or to visit the neighborhood farm animals, horse stables and an edible orchard. We have beautiful views of our community's private lake, where we enjoy kayaking or bringing our niece to play in the sand and water. Our lively neighborhood loves to have fun at the Father's Day pig roast, Fourth of July parade and games, battle of the bands day, and at our Fall Fest with hay rides and contests! Add all of that onto our town's local events, and a child will always be experiencing a new adventure year round.
We love our 4 bedroom modern farmhouse. We don't have a TV on the main level so we can connect with family and friends when we gather. We love listening to music in the living room and our dining room looks out onto the peaceful prairie and lake. When we are not hanging out in our nerdy Harry Potter and Star Wars themed bedrooms, you might find us downstairs in our home gym or relaxing in our home theater with a favorite movie or TV show.
Our Extended Families
We are blessed to having loving families close and afar. Katie's family loves to gather for family dinners with hearty Italian foods. Our favorite family traditions are going to Chicago White Sox games followed by the best Buffalo Wings at a local restaurant; our Fall Weekend Getaway trip where we rent a house, explore small Midwest towns, go apple picking, race through corn mazes, and play games as a family. We love having the opportunity to be so close to Katie's parents who are so generous with their time and support. You can almost always find them with their grandkids in their free time. We take every opportunity to play, adventure, or babysit our niece and nephew.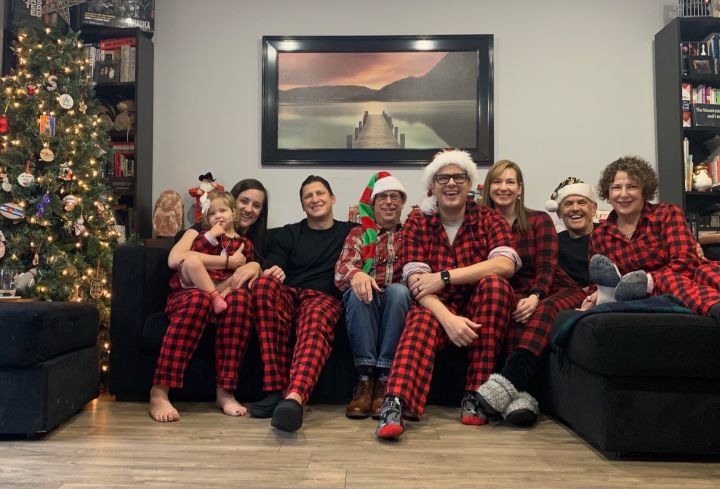 Paul's family is spread across Colorado, New Orleans and Washington D.C. We enjoy our family video chats that fill us with belly laughs and love. We look forward to bringing a child on beautiful mountain hikes with Paul's parents, on adventures exploring our Nation's Capital and museums with his brother's family and our niece, and of course, to enjoy the rich musical culture and tasty beignets of NOLA where Paul's extended family lives.
From Us to You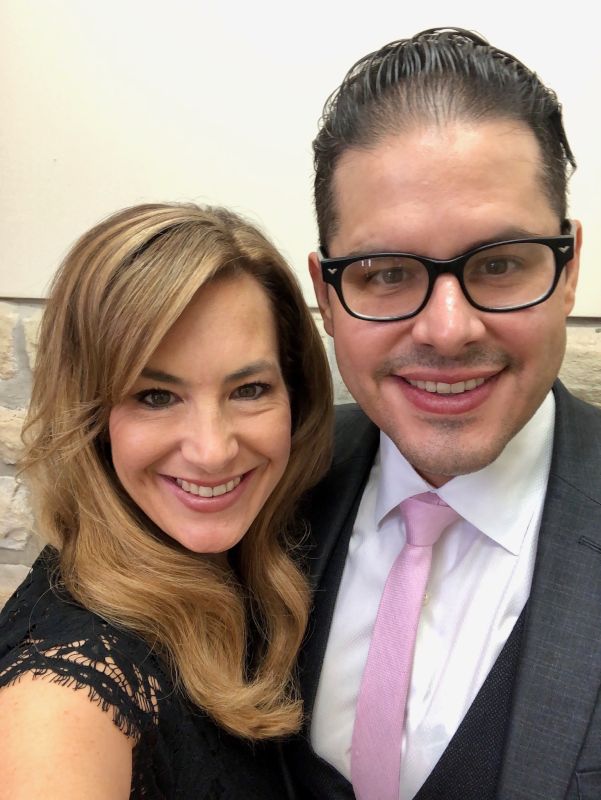 We are grateful that you are considering us to raise your child. We vow to provide your child with a structured and stable home environment filled with fun, faith and family. We have been praying for all the birth parents upon starting this adoption journey. We know you have been faced with many choices and decisions, and we will pray for you as you walk this path.
We met at a young adult church event over 9 years ago. Katie found Paul and we bonded over our love of music, travel, and our Faith, and found ourselves on a first date the very next day. We found that our high level of communication allowed us to find trust, friendship and love very quickly. Katie loved that Paul was always her best cheerleader, passionate about new adventures and curiosities, and challenged her to be her best self. Paul fell in love with Katie's strength through all adversity, her patience and dedication to teaching, and her ever growing faith life. Fast forward 2 years, and we were engaged and married at the same church where we met.
For over 6 years, we have desired to become parents and watched the love that we have to give continue to grow. We struggled with infertility every step of the way. Despite seeking out some of the greatest doctors in our nation, no trick they tried could help. We feel that we have so many gifts to share with a child, and through time and prayer found that adoption was to become part of our life's story. We are patient and passionate, fun yet focused, curious and adventurous. We envision sharing our lives with a little one and raising them with strong values. A strong education is important to us and we want to foster an environment that encourages this child towards life long learning so they can be successful in this world.
Katie is a special education teacher. After she takes her 2 1/2 years of family leave, she will have all the matching school and summer breaks to play the role of Mom. Paul works from home as a strategy lead for his international company. He is able to provide some flexibility in his schedule to support our family's' needs, and his position can provide opportunities to take our family to places all around the world.
Travel will be an important part of your child's life. We take time to visit our family and friends each year. We hope to show this child the beautiful mountains of Colorado when they visit their grandparents. We will take time to relax at the lake in Texas when we visit our Godson. It is important for us to travel to the cultural and historical places connected to our family heritage and our faith. We hope to bring a child with us to Italy where so many of the early Christians lived and as one of the places where our families emigrated from. We would welcome the opportunity to visit the cities and countries connected to your family heritage so that this child can expand their cultural identity.
You will be a special part of our family. You are a part of our adoption journey and we want your child to know and love you. Just as we connect with our extended family through emails, phone calls, and video chats, we hope to connect with you in the same way. We are also open to coordinating visits when the time is right for our 2 families' schedules. We want to include pictures of you and your family in our home, and invite ways to bring in your heritage and traditions too!
We look forward to maintaining a happy, healthy relationship with you. We promise to support your child in developing a loving, inclusive relationship with you. Our words, actions, and prayers will honor your choice and our gratitude for your courage and selflessness will be widely known.
We are humbled that you would consider us as potential parents for your child.
Respectfully,
Paul & Katie
Favorites
Actor
Sylvester Stallone
Jack Nicholson
Actress
Michelle Rodriguez
Emma Watson
Animal
Bulldog
Snow Leopard
Author
Timothy Zahn
J. K. Rowling
Book
Heir to the Empire
Harry Potter
Candy Bar
Reese's
Reese's Peanut Butter Cups
Childhood Memory
Baseball with my father
Road Trips to Disney World
Childhood Toy
Batman figure
Cabbage Patch Dolls
Children's Book
Where the Wild Things Are
The Princess Who Never Laughed
Classic Movie
From Russia with Love
The Goonies
Day of Week
Sunday
Saturday
Dessert
Homemade Cookies
Pumpkin Pie
Disney Movie
Little Mermaid
Mary Poppins
Dream Car
Aston Martin
Ferrari Convertible
Dream Job
NASA
Comic Con Host
Dream Vacation
Summer in Italy
Live in Italy for the Summer
Family Activity
Church
Impromptu dancing in the living room
Flower / Plant
Prairie Grass
Hydrangeas
Food
Burgers
Paul's famous Pasta Sauce
Form of Exercise
Cycling
Dancing
Game
Escape Room
Murder Mystery Games
Holiday
Christmas
Christmas
Holiday Song
Its a Wonderful Christmas Time - McCartney
What Child is this?
Holiday Tradition
Colorado Christmas
Decorating the tree together
Ice Cream
Oreo
Marscapone & Chocolate Gelato
Junk Food
Cheese Curds
Italian Cookies
Leisure Activity
Guitar
Going to Comic Cons
Magazine
National Geographic
Memory with a Child
Godson's Baptism
My Goddaughter's Baptism
Memory with Spouse
First date
Our First Kiss
Movie
Fight Club
Harry Potter
Movie Munchie
Junior Mints
Sour Gummies
Movie Quote
Do or do not, there is no try. Yoda
Happiness can be found, even in the darkest of times, if one only remembers to turn on the light. Albus Dumbledore, Harry Potter and the Prisoner of Azkaban
Movie Type
Science Fiction
Fantasy
Musical Group
Metallica
Michael Jackson
Nursery Rhyme
Hickory Dickory Dock
Old McDonald Had a Farm
Olympic Event
Hockey
Gymnastics
Personal Hero
My father
Pope John Paul II
Play
Harry Potter and the Cursed Child
Harry Potter and The Cursed Child
Quality about my Spouse
Strength
Passionate
Quote
After all this time? Always.
"Be yourself; everyone else is already taken." - Oscar Wilde
Sandwich
Burger
Italian Sub
Scripture
Matthew 16:18
Philippians: I can do all things in him who strengthens me.
Shopping Store
Best Buy
Athleta
Song
After Forever
Beat It - Michael Jackson
Sport to Play
Tennis
Indoor Volleyball
Sport to Watch
Hockey
Hockey
Sports Star
Novak Djokovic
Michael Jordan
Sports Team
Denver Broncos
Chicago Blackhawks
Subject in School
History
Science
Superhero
Spider-Man
Batman
Thing to Cook
Pizza
Brownies
Tradition
Prayer
Going to see the Nutcracker at Christmastime
TV Show Character
Kramer
Buffy Summers - Buffy the Vampire Slayer
Type of Music
Rock
90s Alternative
Video Game
Call of Duty
Mario Kart
Get in Touch
Provide more information, so American Adoptions can connect you with this family.
---