1-800-ADOPTION
Thank you for viewing our profile
If you would like to learn more about us, please call 1-800-ADOPTION (2367846), fill out the form at the bottom of our on-line profile page, or email us at bp_information@americanadoptions.com.
To revisit our on-line profile page and view our profile video at American Adoptions, simply use your mobile phone to scan the QR code on the right. We are looking forward to hearing from you!
Nick & Nicole
Thank you for reading our profile! We have a home and family that is full of laughter, love, nurturing and peace that we deeply desire to share with another cherished child. Adoption is the most profound gift, and we are honored to be considered for such a responsibility and joy. Thank you for considering us, we are so excited for this journey!
About Us
Job
VP of software engineering
Physician
Education
Doctoral Degree
Doctoral Degree
Relationship
Legally Married
Our Children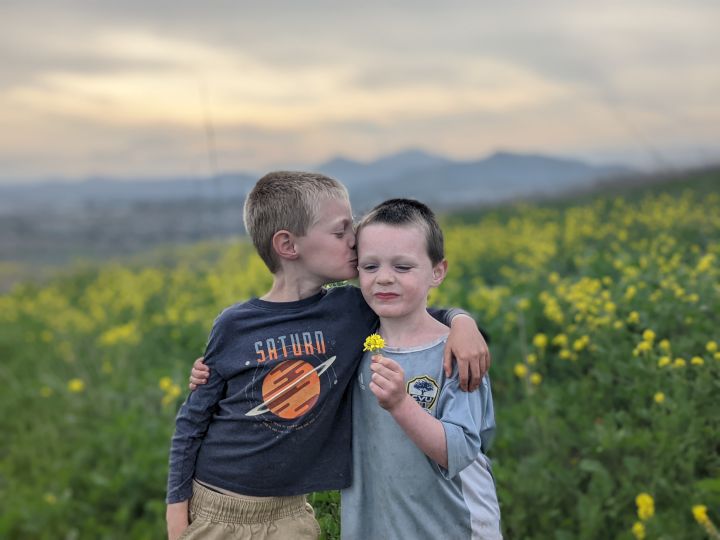 We have two precious boys, Aden age 7 and Connor age 5.
Aden is thoughtful, kind, intelligent, athletic and curious. He loves adventures, sports, animals and science. He is enthusiastically engaged in learning about almost anything, and loves participating in social activities. He is very sweet and loving to Connor. We are blessed that Aden is not a jealous child, he is Connor's biggest fan and friend. Aden loves and takes interest in babies and young toddlers. He often plays sweetly with his friends younger siblings. Aden could not be more excited to welcome a new child into his family with all the love he has to give.
Connor is quiet, calm, thoughtful and very intelligent. He is an old soul who likes watching, learning and thinking. He is an avid reader and wants to be a math teacher. Connor gets recognized often in school for his kindness and niceness by other children and his teachers. He deeply adores his brother Aden and is also so excited to cherish a new child in his family.
Our Promise to You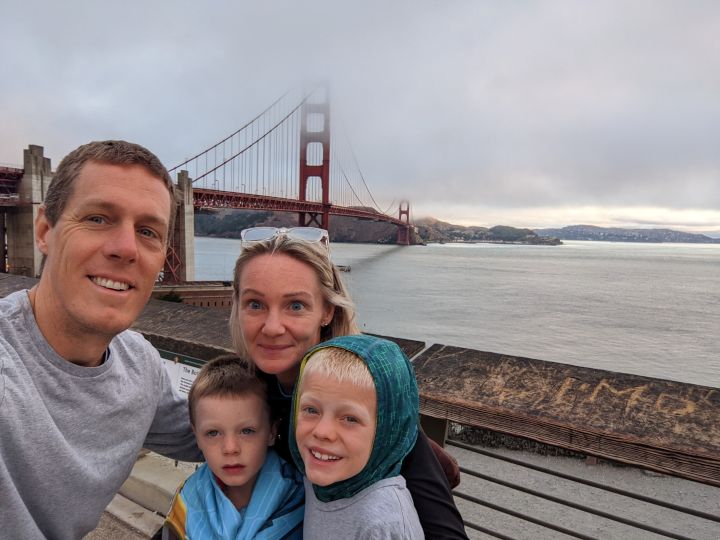 We are seeking the gift of adoption because we feel there is an abundance of love, joy and peace in our family to share with another child. Our promise to you is that we will always love a new child abundantly and unconditionally. We have a peaceful and warm home that will provide a supportive, engaging and hopefully inspirational childhood.
We promise to tell this child every single day that we love them and are proud of them, unconditionally. We promise to provide whatever support is necessary for this child to explore the world, dream and pursue their independent passions in life. We aim to support their happiness, growth and self-discovery in any way that we can. We promise to support a new child in learning about their culture and history. We promise to never minimize their lived experience as they learn about their adoption. We promise to continue to learn about how we might support them over time. We promise to always listen to them. This child is the most precious gift to our family, and we promise to reflect on the sanctity of this gift often.
Qualities We Love, Admire and Respect in Each Other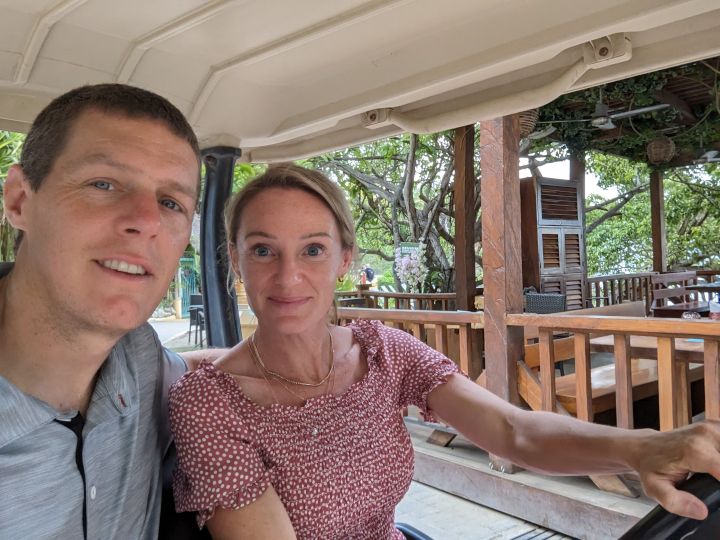 Nick is kind and patient. He is an exceptional father who always prioritizes quality time with his kids and his family first. Nick has a calm and quiet demeanor, and is always actively supporting the kids with their school work, doing daily chores and planning for family adventures. He is detail oriented, thoughtful and a peacemaker. He is level-headed under pressure and a great team leader. What I most admire about Nick is his kindness.
Nicole is such an incredibly inspiring partner. She has seemingly boundless energy, for our family and our adventures and learning and needs, in addition to her work and running. She runs every day, and loves sharing exercise and habits of healthy living with our children. Nicole is wonderfully smart, and her wisdom and engagement with ideas and current events continue to surprise and delight me. Her dedication to our children and supporting them in whatever they need is immense.
Photos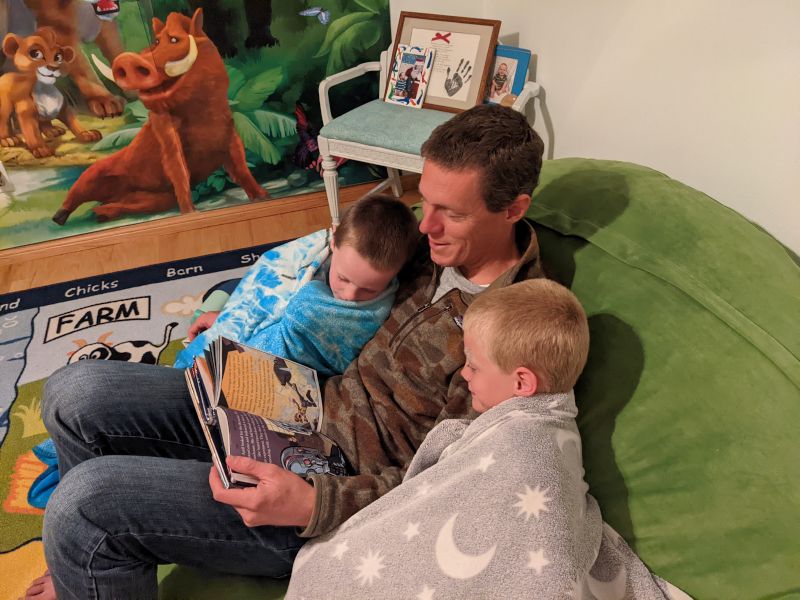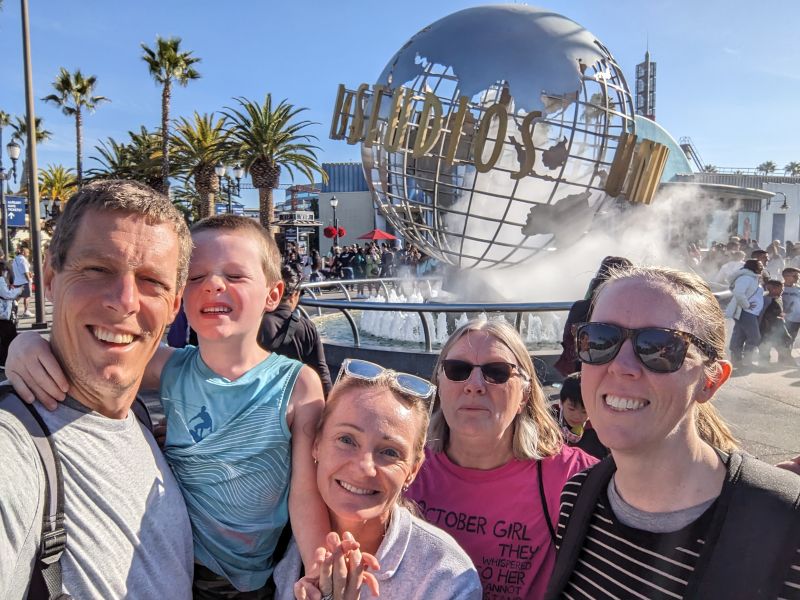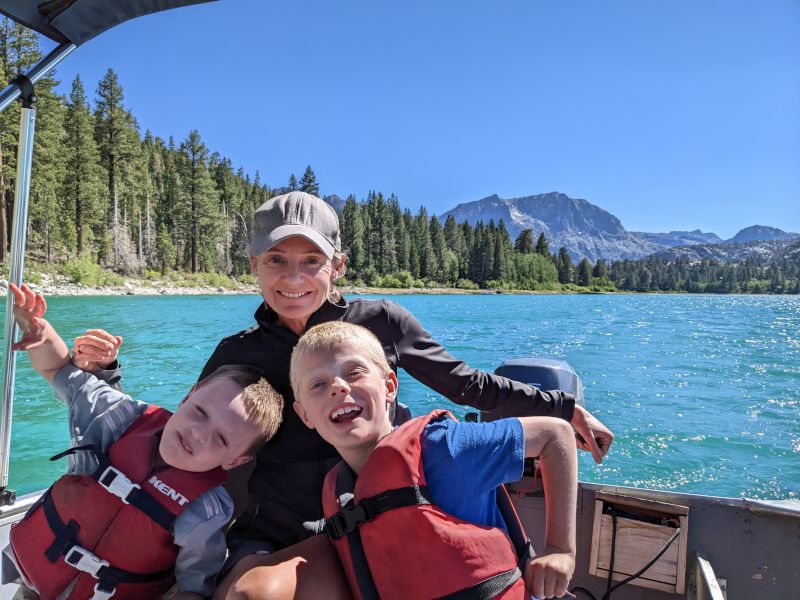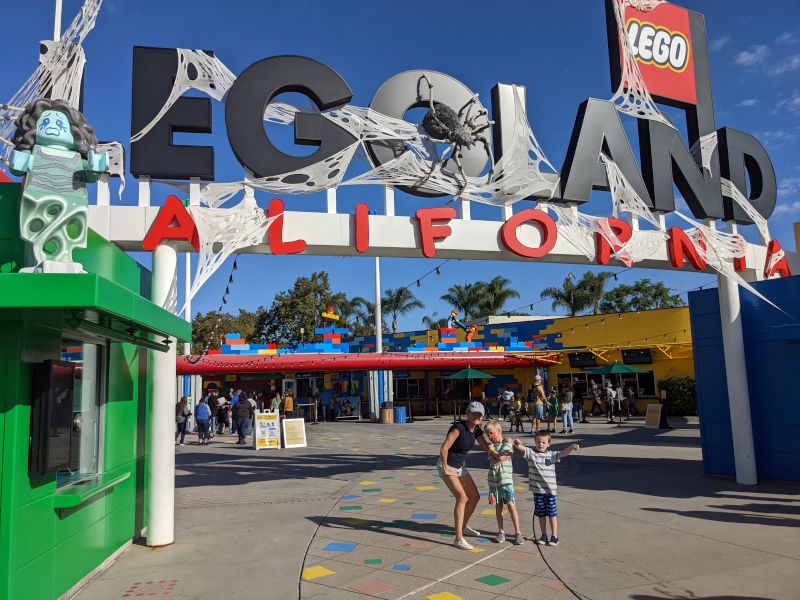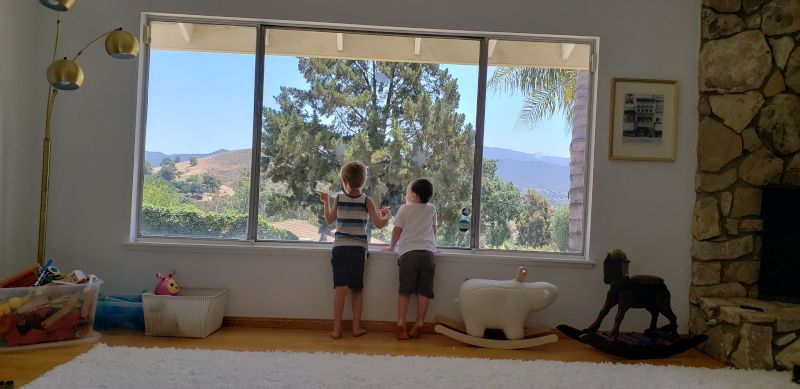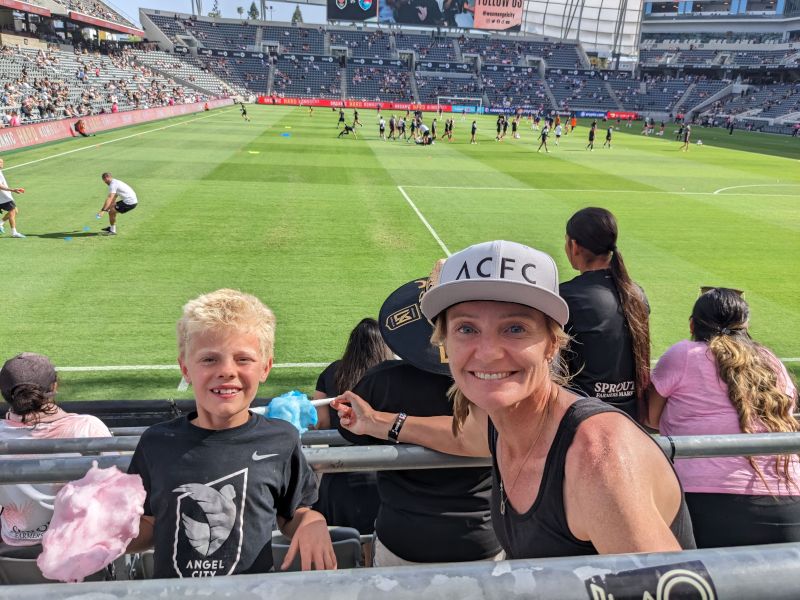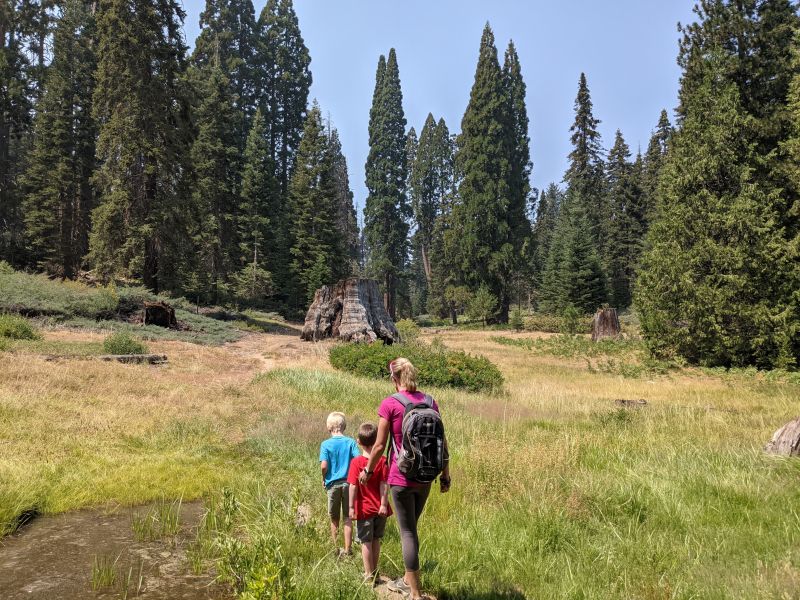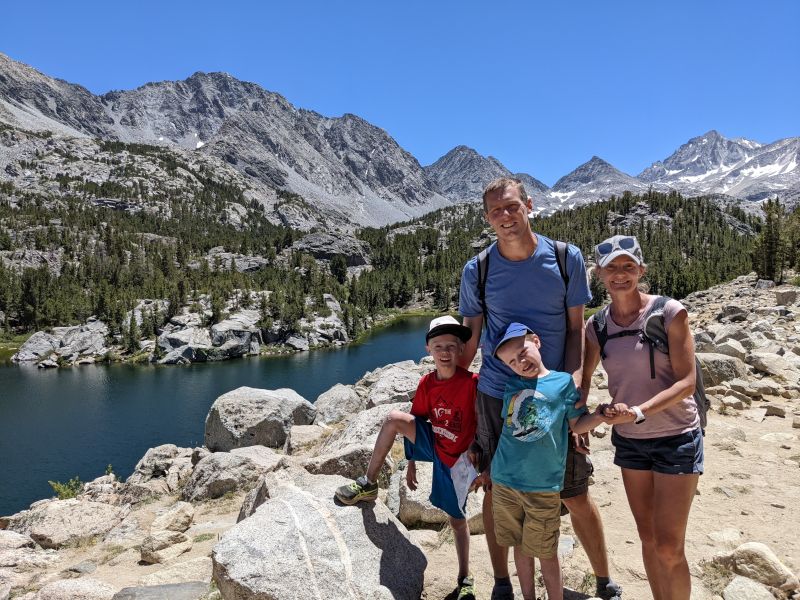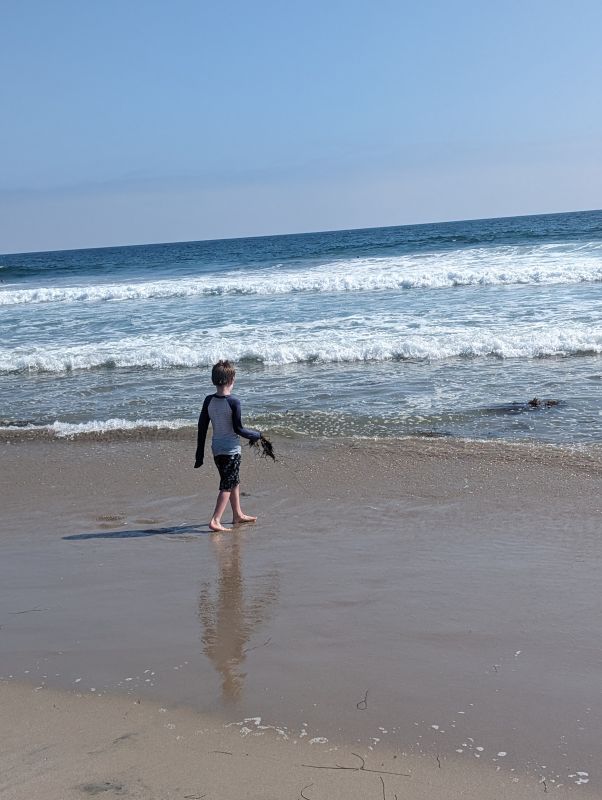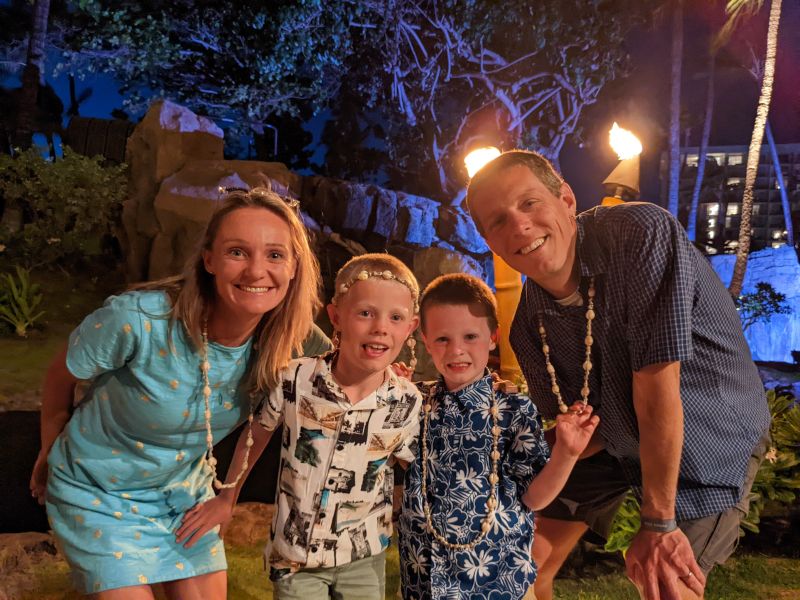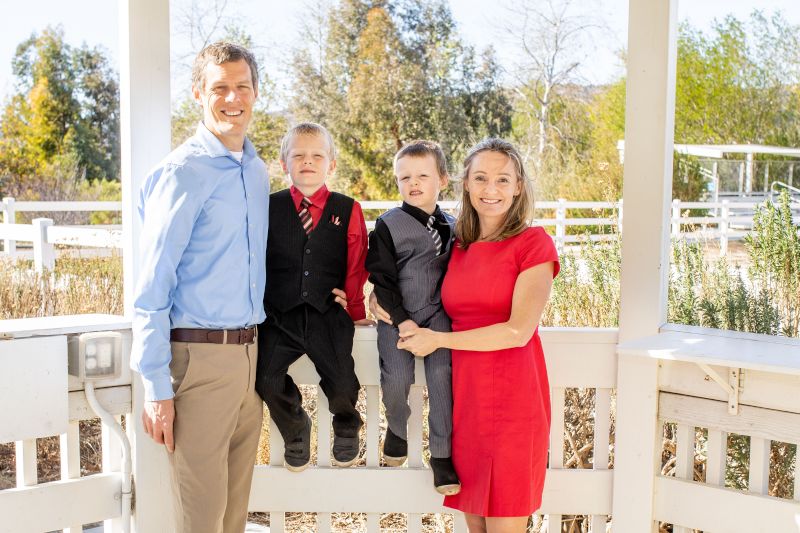 ×
1 / 12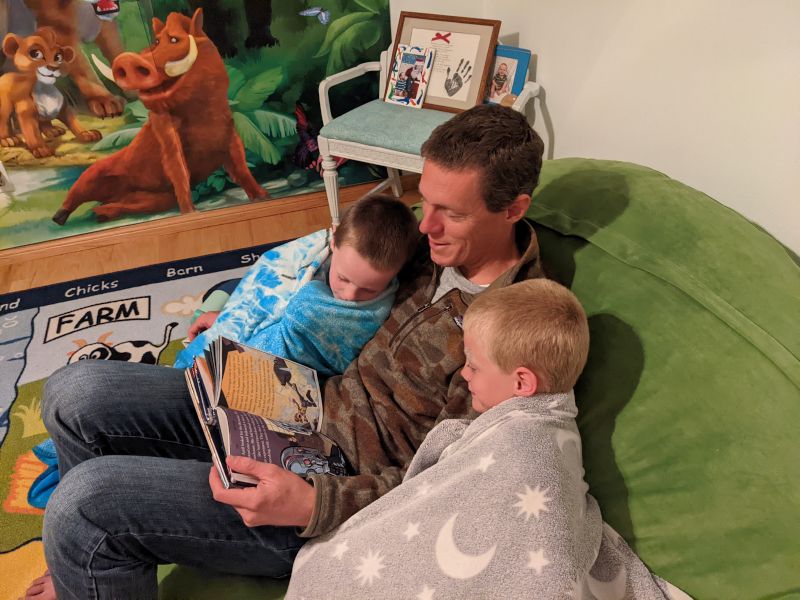 2 / 12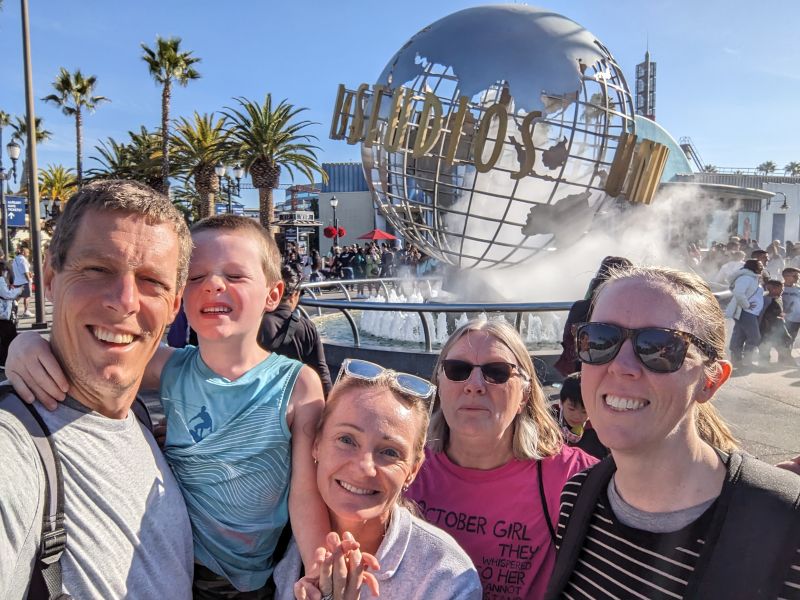 3 / 12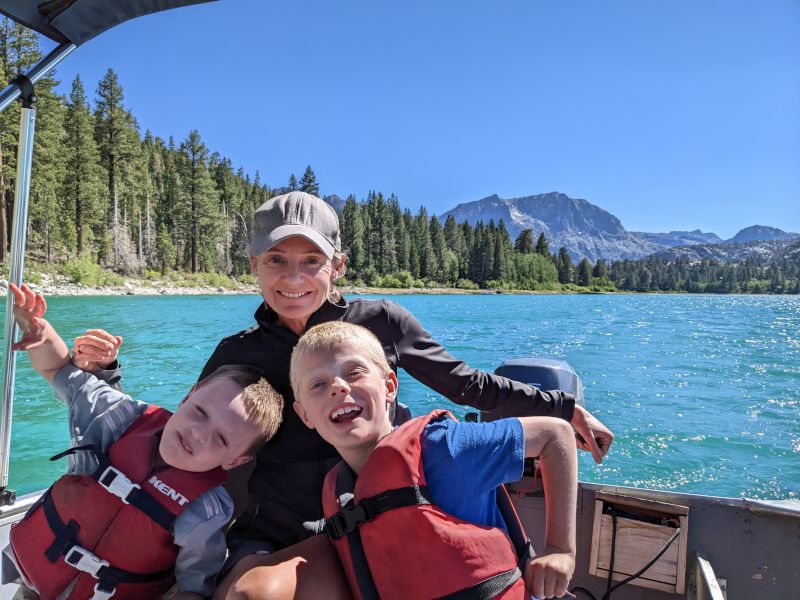 4 / 12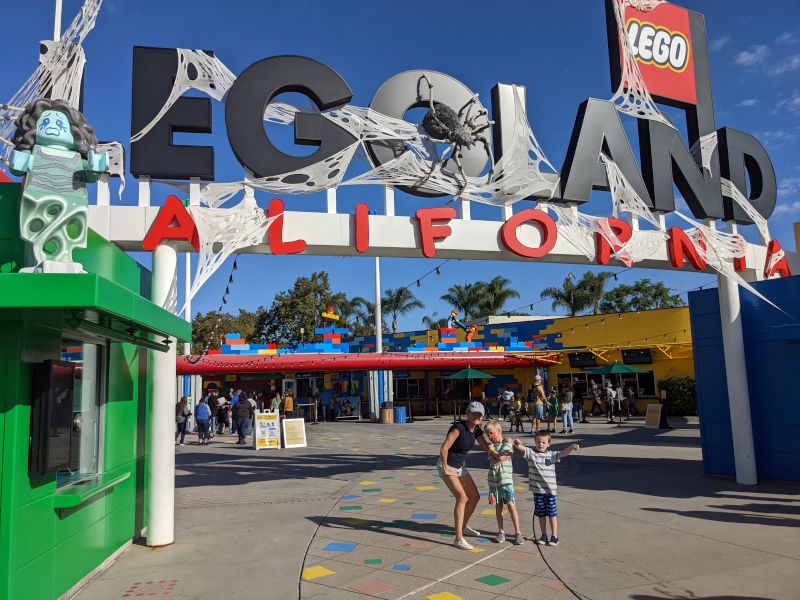 5 / 12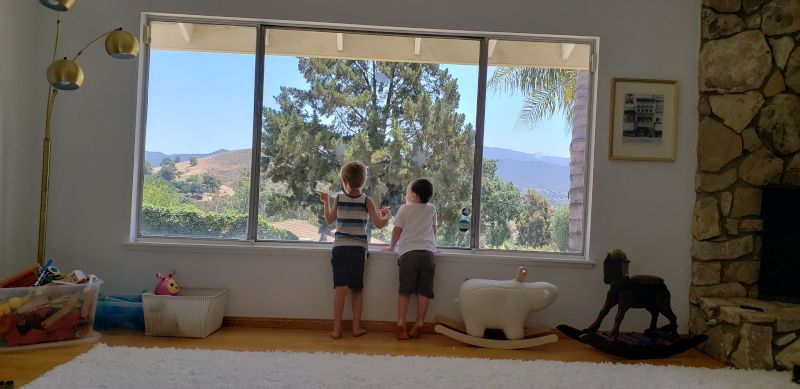 6 / 12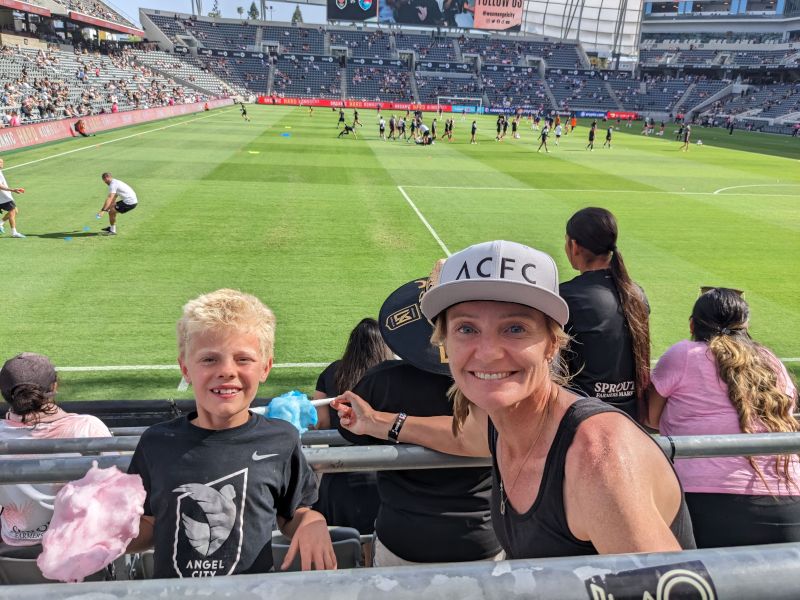 7 / 12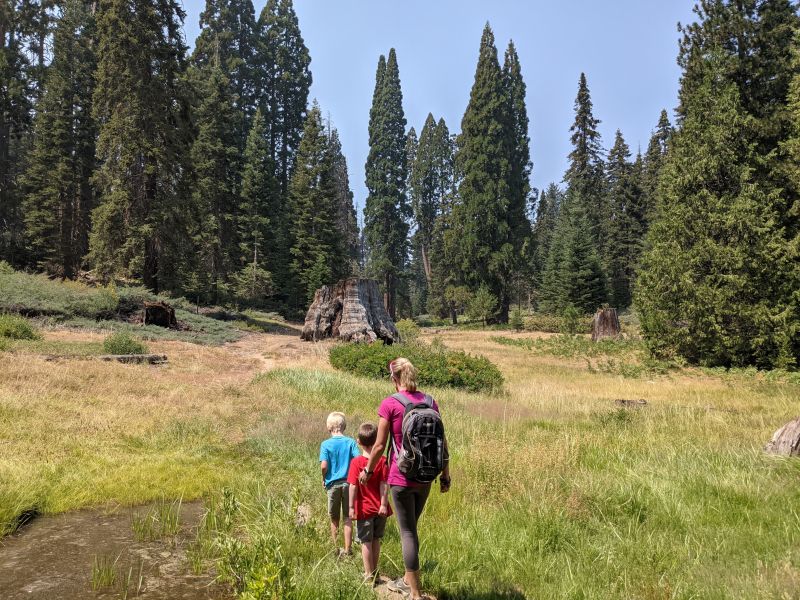 8 / 12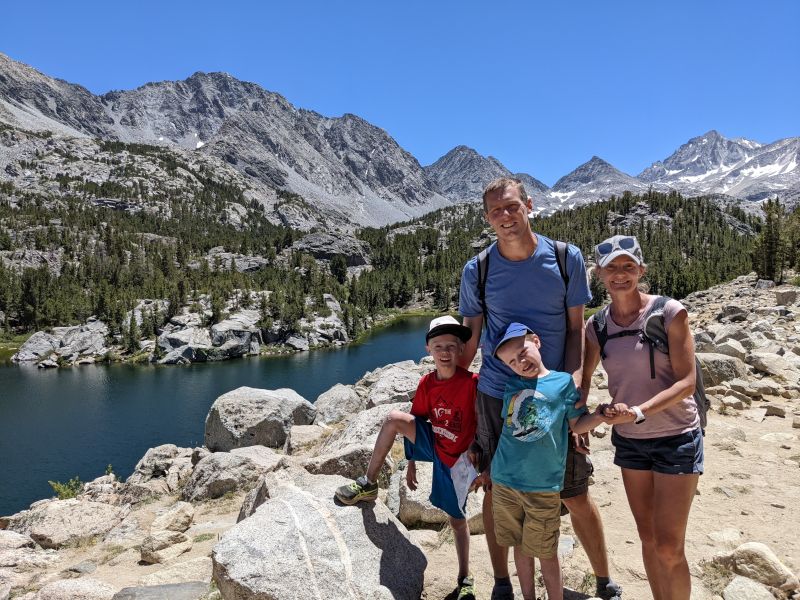 9 / 12
10 / 12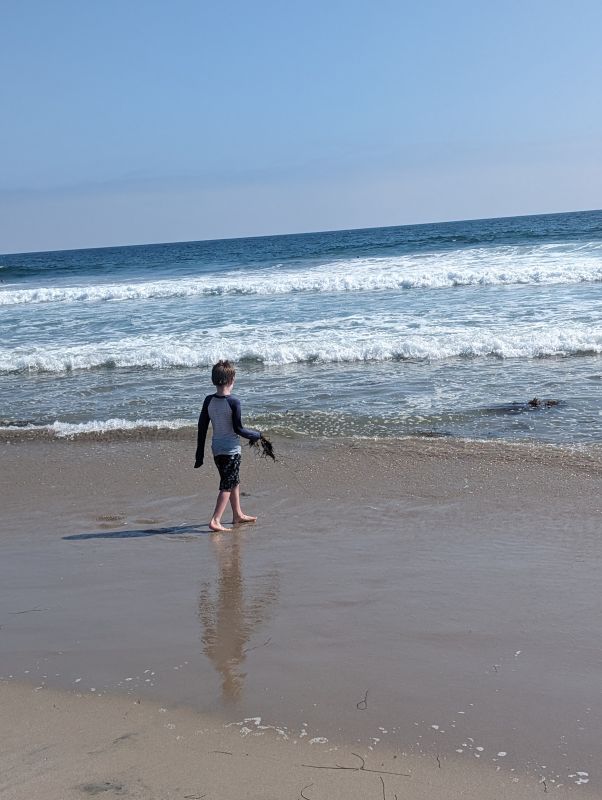 11 / 12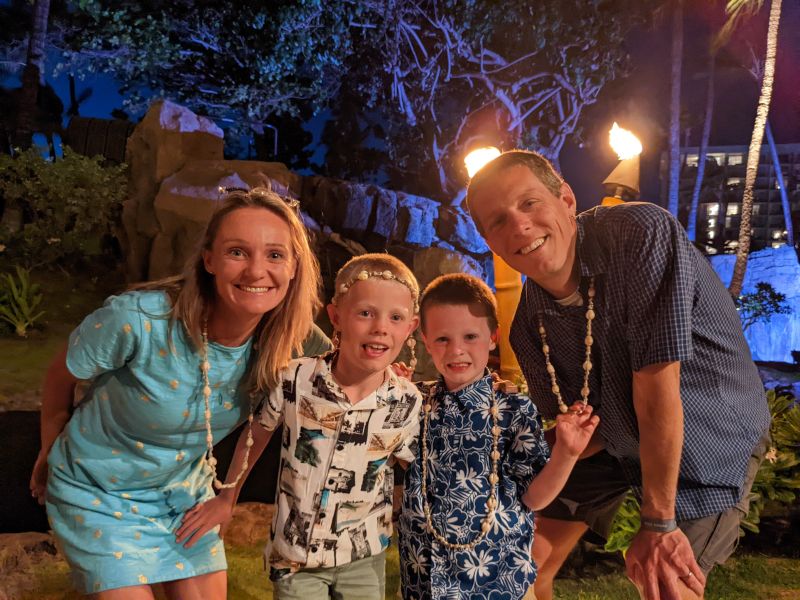 12 / 12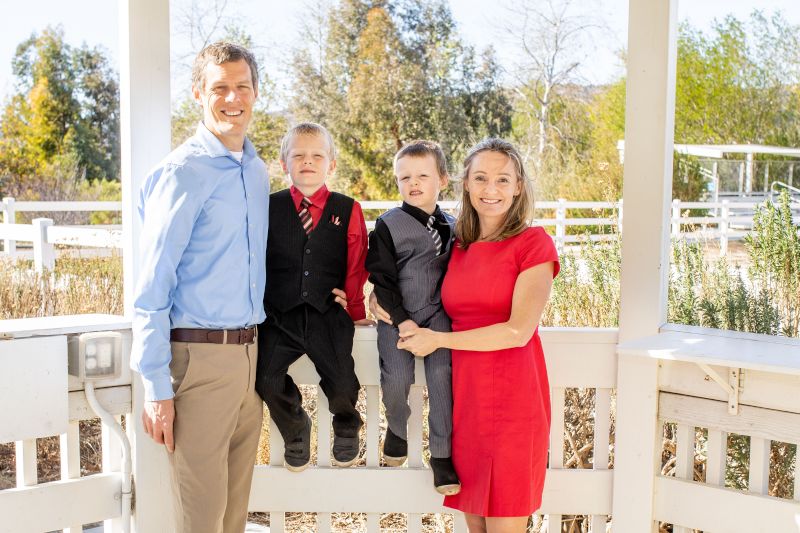 ❮
❯
Our House and Neighborhood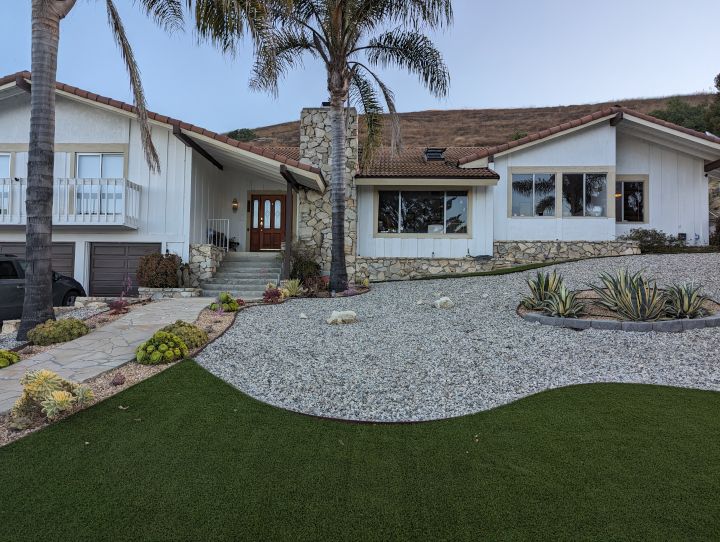 We live in a beautiful kid-centric community in between Santa Barbara and Los Angeles. Our house is 25 minutes from the ocean, and backs up into hundreds of miles of mountains and trails. Our community is known for the best school systems in Southern California, as well as the endless parks, playgrounds, and youth sports/arts/music/community programs.
Our house is 2800 square feet, with 4 bedrooms, a large family room and large playroom. Our large backyard is designed for children. We have a large playfield (about 4000 square ft) with all kinds of kids sports equipment, playground toys, and a dedicated space for kids arts and crafts.
We have a small grape vineyard, fruit trees and multiple gardening beds that we have planted on the hill section of our property. We enjoy watching incredible wildlife from our backyard. The property is fully fenced in, and has snake fencing around the perimeter to protect children. We love to encourage being outside and exploring nature in a safe environment.
Our Extended Families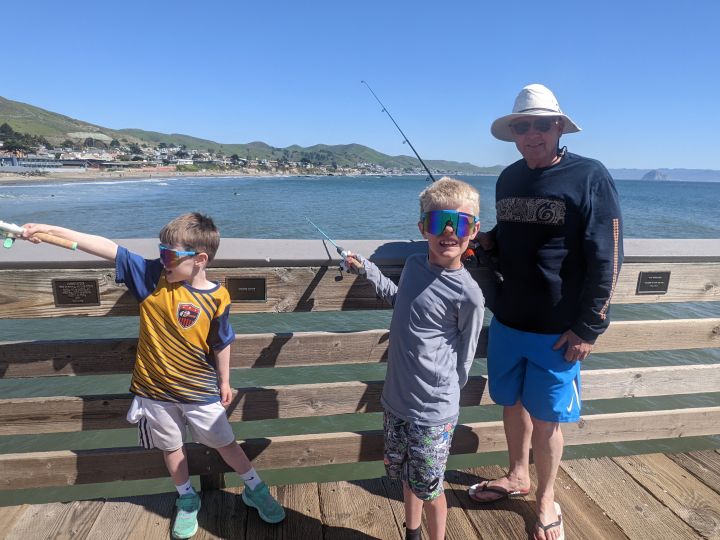 We have been blessed with tremendous family support to help support, love and nurture a child.
Grandpa and grandma on Nicole's side live 10 minutes from our house. In the summers, we go to their house every weekend. Grandpa teaches the kids to swim and grandma makes delicious family meals. We travel with grandma and grandpa several times a year for hiking, kayaking and beach adventures together. Most importantly, both grandma and grandpa could not be more excited to cherish a new child.
Nicole also has a younger brother that lives 20 minutes away. He is is great with kids. He loves surfing and cannot wait to teach our children to enjoy the ocean. He is very excited to help support a new child in our family.
Nick's extended family includes his mother, who lives in Michigan, and his sister, who lives in Sweden. Both Nick's mom, or "Mimsy" as we call her, and Nick's sister come to visit during Christmas time for 4-6 weeks every year. We enjoy going to holiday shows, decorating, baking, playing board games, reading by the Christmas tree and enjoying family time together. Both Mimsy and Nick's sister are thrilled that we are welcoming a child into our family.
From Us to You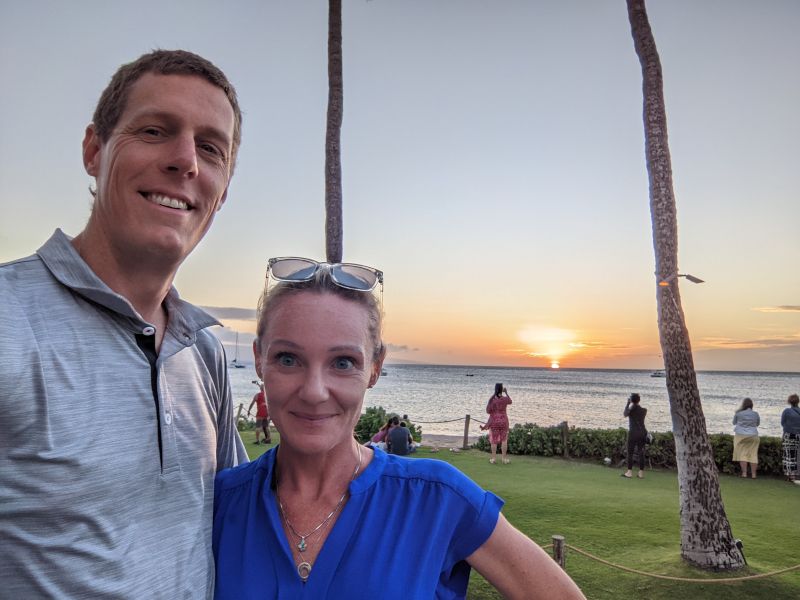 We are so deeply grateful that you have considered us to be a loving option for your child. We will always cherish you and this incredible blessing that will so positively transform our lives. We promise to always provide unconditional love and nurturing and support for this incredible child.
We have been very happily married for ten years and have two joyful children. Our home is warm, loving, stable, peaceful, and supportive. We are so grateful for our family to be blessed with another child to cherish and support unconditionally. We are committed to supporting your child as they grow and learn, and encourage them to express themselves freely, to follow them as they learn their interests, and provide the opportunities and support to realize them as best we can. We value unconditional love, respect for the feelings of children, and trust. We will do all that we can to help nurture a happy, healthy, growing child. We have always wanted three children, and are so deeply grateful to you for considering us for a loving adoption.
We currently have two wonderful boys, Connor age 5 and Aden age 7, and a small gentle dog named Georgie. Aden and Connor couldn't be more thrilled at the prospect of a new sibling. They have been eagerly preparing for the arrival of a brother or sister, setting aside toys and books they have outgrown but look forward to sharing with a new younger sibling. Connor and Aden cannot wait to play with another sibling child, teach them, help them, and make new family memories. They cannot wait to welcome a new sibling into our loving family, and work hard to make them feel accepted and loved. We believe every child deserves to be loved, supported, and celebrated for who they are. We are committed to creating a home where all children feel safe, valued, nurtured, loved and respected.
This is almost certainly a time of great uncertainty and transition - please know that we are committed to making the adoption process as smooth and respectful as possible. We will keep you as informed as you desire to be on your child's well-being and progress. We are open to sharing photos, letters, updates, emails, and more contact- depending on your desires. We are committed to respecting your wishes and boundaries and will do our best to ensure our communication is open and honest. We will do everything in our power to ensure this precious child has a happy and fulfilling life. We are eternally grateful to you for considering such an enormous and selfless gift and trusting others with such a responsibility.
You will always hold the most special place in our hearts. We are here to support you however we can. Your selflessness and love have brought the most profoundly positive impact on our lives. We will always be grateful to you. We promise to love and cherish this beautiful child with all our heart, mind and soul.
Most Sincerely,
Nick & Nicole
Favorites
Actor
Morgan Freeman
Denzel Washington
Actress
Meryl Streep
Hillary Swank
Author
Herman Hesse
CS Lewis
Cartoon
Family Guy
The Simpsons
Childhood Memory
Family trips
Camping with my family
Childhood Toy
Bike
Cabbage Patch Doll
Children's Book
The Lorax
Love You Forever
City
Charlottesville, VA
Seattle
Classic Movie
Sneakers
The Usual Suspects
Day of Week
Saturday
Monday
Dessert
Vanilla Ice Cream
Chocolate
Dream Car
Original Honda Insight
Jeep Wrangler
Dream Job
Software Engineer
College Track and Field Coach
Dream Vacation
Reading and Hiking
New Zealand
Family Activity
Hiking, Soccer, Reading
Camping, hiking
Flower / Plant
Succulents
Sunflower
Form of Exercise
Running
Running
Hobby
Reading
Coaching kids sports
Holiday
Christmas
Christmas
Holiday Song
Carol of the Bells
Silent Night
Holiday Tradition
Eating Kringler
Going to the nutcracker
Ice Cream
Vanilla
Chocolate
Junk Food
Jelly Bellys
Nachos
Leisure Activity
Reading
Family movie night
Magazine
none
The New Yorker
Memory with a Child
When they say "I love you" at bedtime
Bedtime snuggles
Memory with Spouse
Vacation in New Zealand
Traveling in New Zealand
Movie
The Matrix
Love Actually
Movie Munchie
Hot Tamales
Chocolate
Movie Quote
Strikes and gutters, ups and downs (Big Lebowski)
Because when I look at you, I can feel it. And I look at you and Iâ??m home.â?? - Finding Nemo
Movie Type
Drama
Documentary
Musical
The Sound of Music
West Side Story
Nursery Rhyme
Twinkle Twinkle
Hush little baby
Olympic Event
Soccer
Track & Field
Personal Hero
One of my recent bosses, a former marine and great leader and person
Michele Obama
Poet
Saul Williams
Robert Frost
Quality about my Spouse
Her liveliness and enthusiasm and intelligence
Peacemaker
Quote
So it goes
Matthew 6:25-27: Therefore I tell you, do not worry about your life, what you will eat or drink; or about your body, what you will wear. Is not life more than food, and the body more than clothes? Look at the birds of the air; they do not sow or r
Restaurant
Italian
Vegetarian
Sandwich
Pulled Pork
Avocado and cheese
Scripture
There is nothing new under the sun
1 Corinthians 13
Shopping Store
Barnes and Noble
Amazon
Song
Lateralus, Tool
Amazing Grace
Sport to Play
Racquetball
Basketball
Sport to Watch
Soccer
Soccer
Sports Star
Ronaldinho
Lionel Messi
Sports Team
Brazil National Football Team
Angel City FC
Subject in School
Math
Biology
Superhero
Batman
Wonder Woman
Thing to Cook
Pancakes
Chili
Time of Day
Bedtime
Early morning
Tradition
Family movie night
Family game/movie nights
TV Show Character
Kramer
Jim from the Office
Type of Music
Hard Rock
Indie Rock
Vacation Spot
New Zealand
Yosemite
Get in Touch
Provide more information, so American Adoptions can connect you with this family.
---