1-800-ADOPTION
Thank you for viewing our profile
If you would like to learn more about us, please call 1-800-ADOPTION (2367846), fill out the form at the bottom of our on-line profile page, or email us at bp_information@americanadoptions.com.
To revisit our on-line profile page and view our profile video at American Adoptions, simply use your mobile phone to scan the QR code on the right. We are looking forward to hearing from you!
Matthew & Jess
Welcome to our profile! We would like to truly thank you for taking the time to learn a little more about us and our family as you make this courageous decision. We hope that the love we have to share shines through, and that you might consider us for the incredible honor of being your child's parents.
About Us
Job
6th Grade Science/Math Teacher
Clinical Social Worker (Part-Time)
Education
Bachelor's Degree in Business Economics
Master's Degree in Social Work
Relationship
Legally Married
Our Family
Our family is currently made up of 3 people: Matthew and Jess, our four-year-old daughter Hazel, and our friendly pup, Zoe. Hazel is a sweet, lively and funny girl who loves to play and listen to music, play with friends, build castles with blocks and the cartoon Bluey! She is a thoughtful, friendly child that absolutely cannot wait for a younger sibling, who we know will be both loved and protected by her. We truly enjoy all of our adventures together as a family! As parents, we love exposing Hazel to new experiences where she can learn and grow and have lots of fun– whether it be searching for banana slugs in the redwoods, splashing in the waves at the beach, sledding in the snow or just goofing around at home having dance parties in the living room.
You might hear us reference our "son and daughter," but hear mostly about Hazel. Hazel has a twin brother named Archer, who passed away from cancer when he was 2 years old. Archer was the sweetest, bravest and most snuggly little boy. We miss him dearly, but he will always be a part of our family. Each child– Archer, Hazel and our child to come– will be equally loved and supported by us as parents. Every family and individual is different and that is part of what makes the world so beautiful. We have known loss, but also the depths of hope, courage and unconditional love and are excited to share that with another child.
Our Promise to You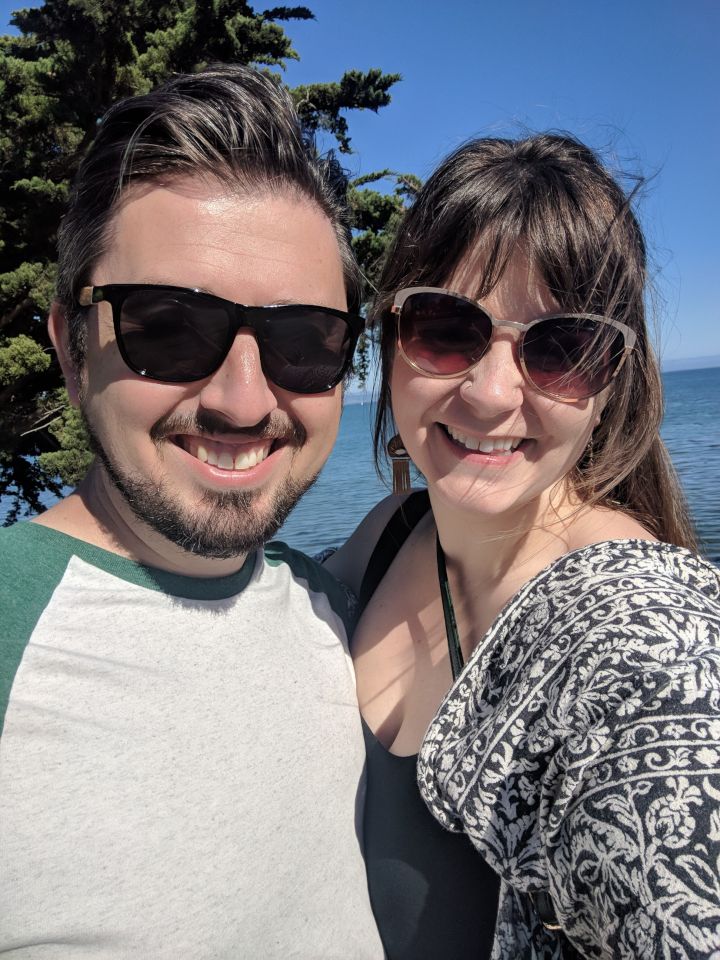 We can never know exactly how you are feeling as you go through this process, but we can imagine what a difficult decision you face when choosing a family with which to place your child. Should we have the honor of being chosen for that role, we promise that your child will be loved fully, completely, and unconditionally, just as God loves us.
We promise that your child will know where they come from-- their birth family (you), their heritage, etc. Each of these things will be an important part of their story, and their origins will be celebrated as we honor the people they are and who they are meant to be. We promise that they will always be as much a part of our family as any other member.
We promise to always place our children's needs before our own.
We promise to honor our agreements of contact and connection with you in a way that is both positive and beneficial to the child.
Finally, we promise to always keep your child safe and secure, and that you will never need worry if you made the right decision in choosing us as the child's parents. Know that they will be loved, honored, protected, and free to become the amazing person they were meant to be.
Cultural Diversity
We are open to welcoming a child of any race or cultural background into our family and we don't take that lightly. We are a White couple and although we have several friends and family members of other races and ethnicities, we are aware of the dynamics of parenting a child of color and the responsibility that comes with being a transracial family. We believe in the value and worth of each and every person, regardless of physical characteristics, and are aware of the effects systemic racism has on people of color. We believe it is a parent's job to support, affirm and encourage their child to become confident, healthy and secure individuals, regardless of their race or ethnicity. Part of this is affirming and encouraging the development of their racial identity, rather than making them conform to ours. We will all be one family, equally loved and supported, but we recognize that we will also need to be proactive in ensuring that a child of a different race than our own will feel connected to their roots and be exposed to people of the same background who can share in their cultural heritage and identity. We will affirm and advocate on behalf of our child and will always put their well-being before our comfort. We don't believe that we should be "color blind" to race, but rather actively embrace the beautiful diversity of race and culture to best support the development of our children's identities and self-worth.
Photos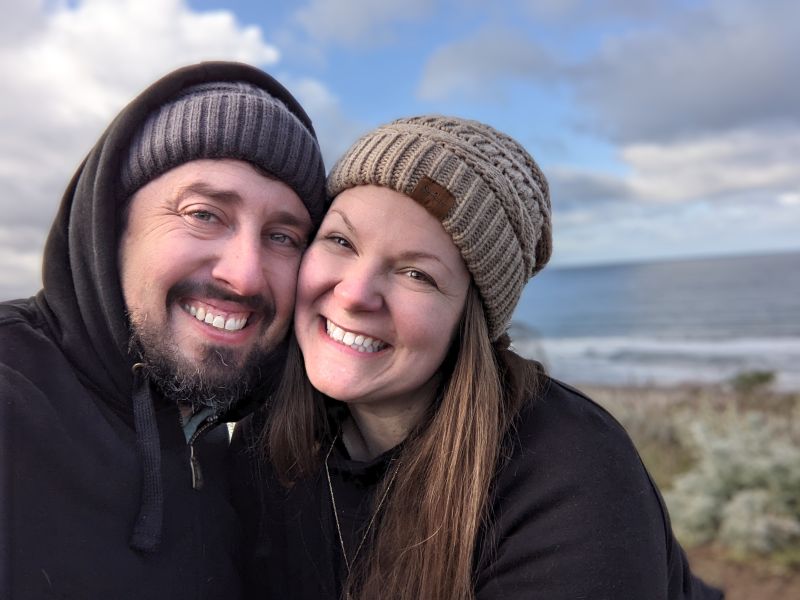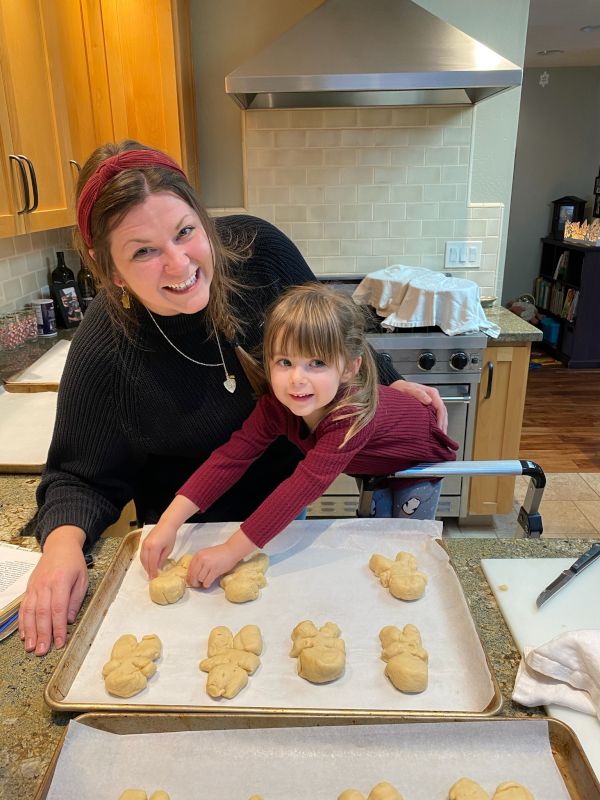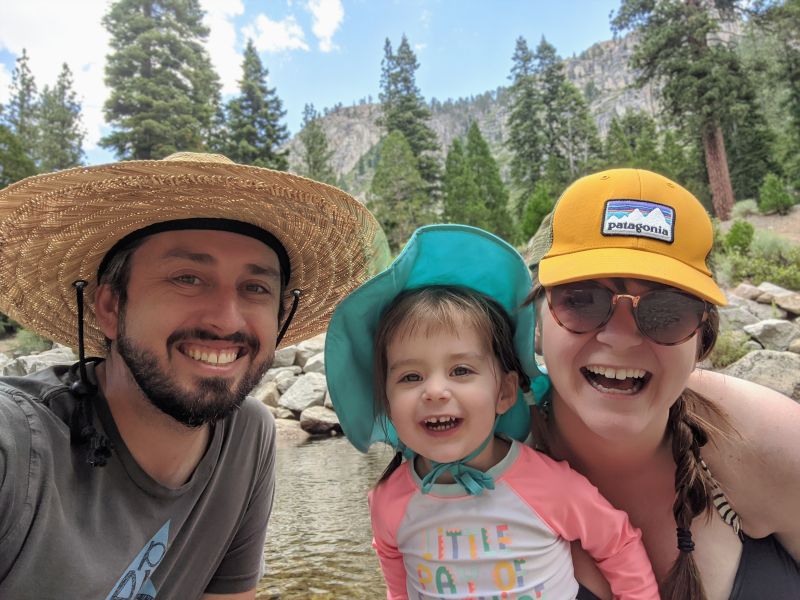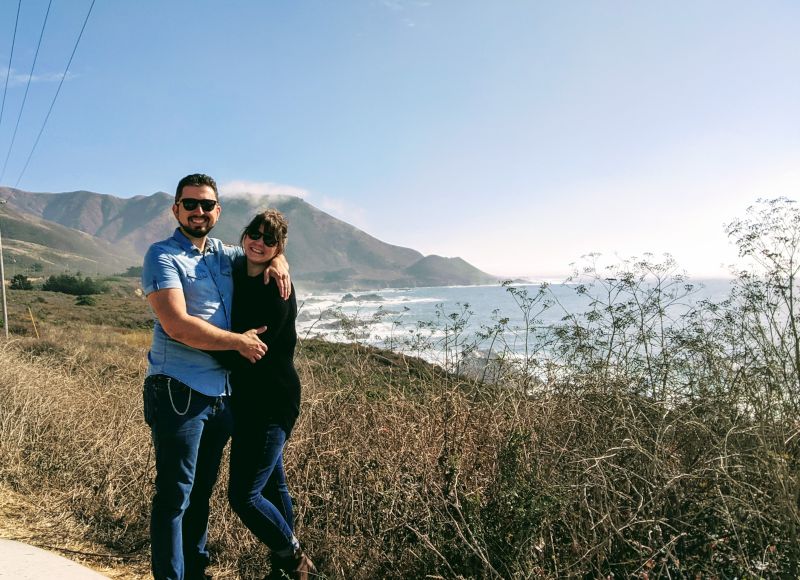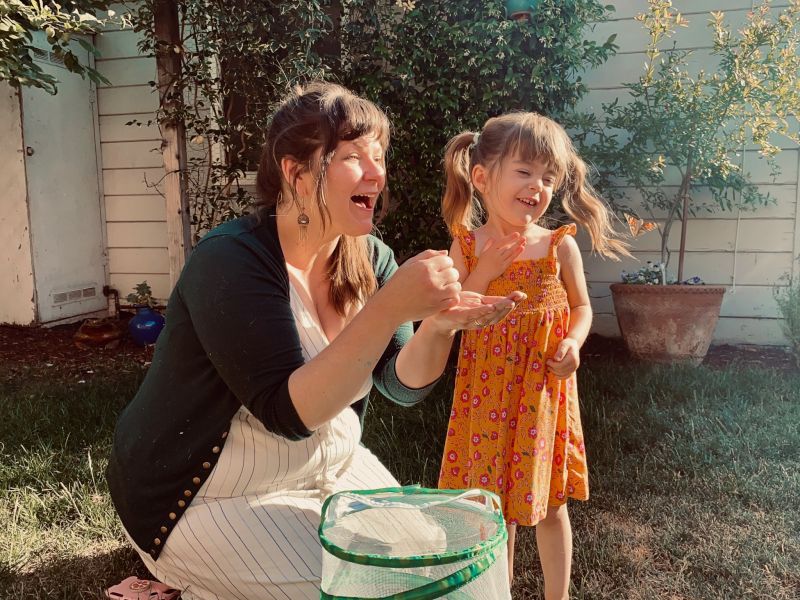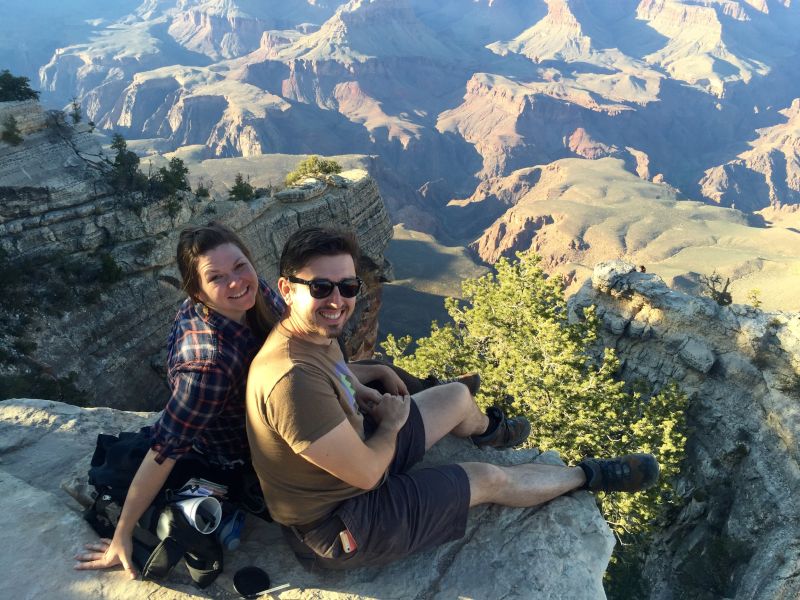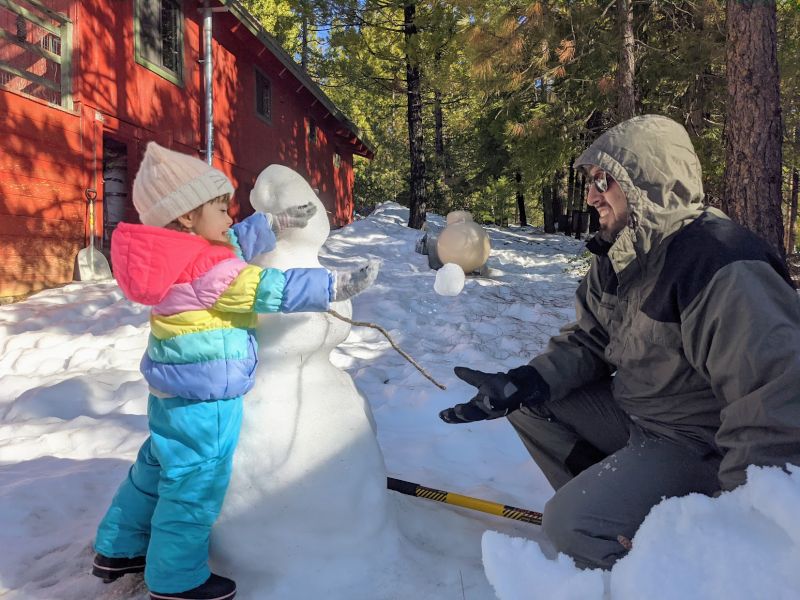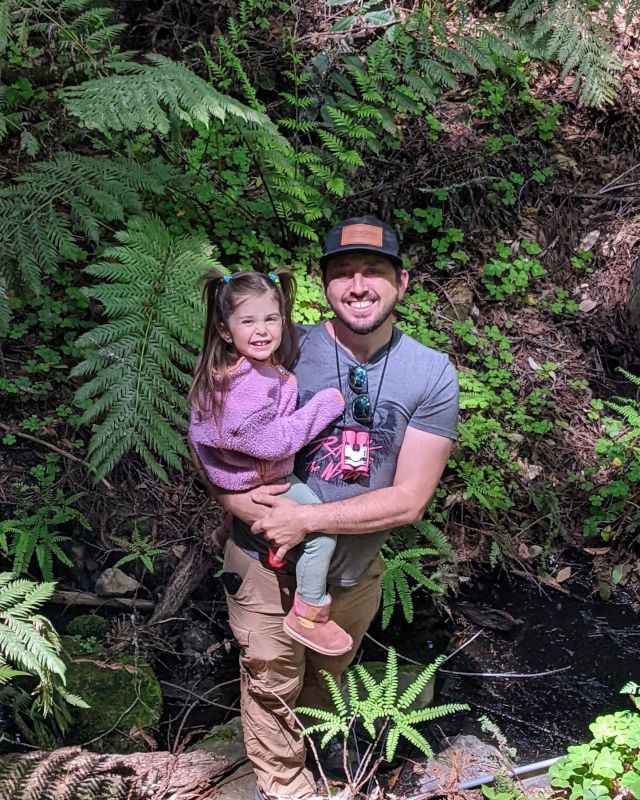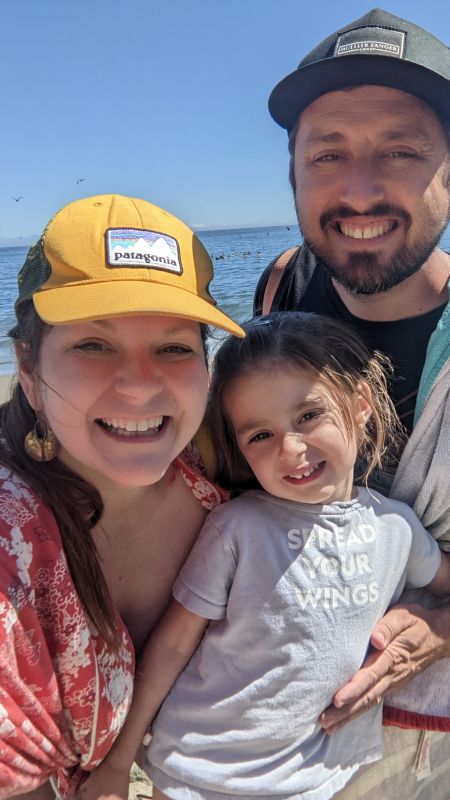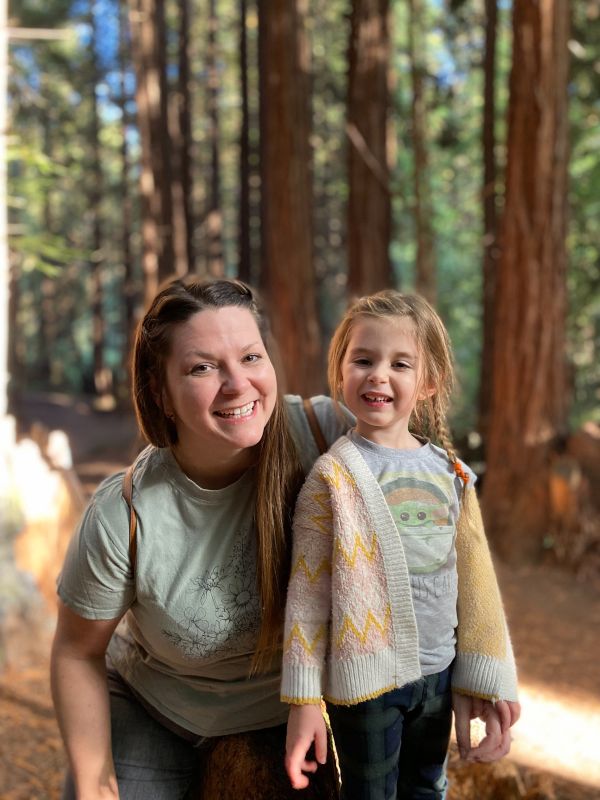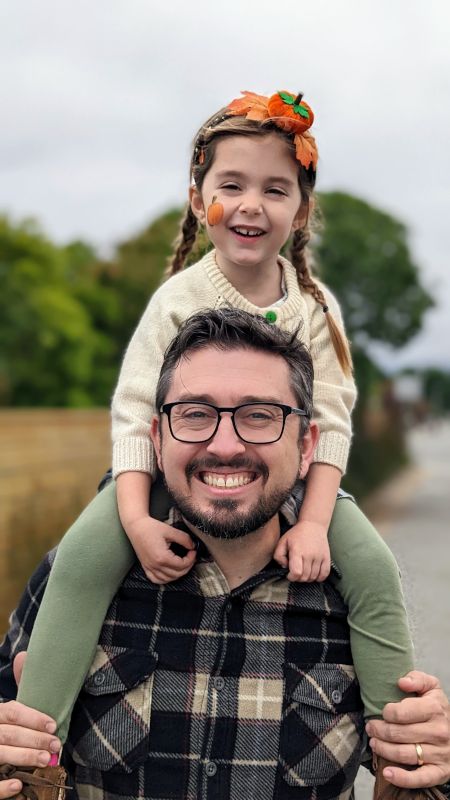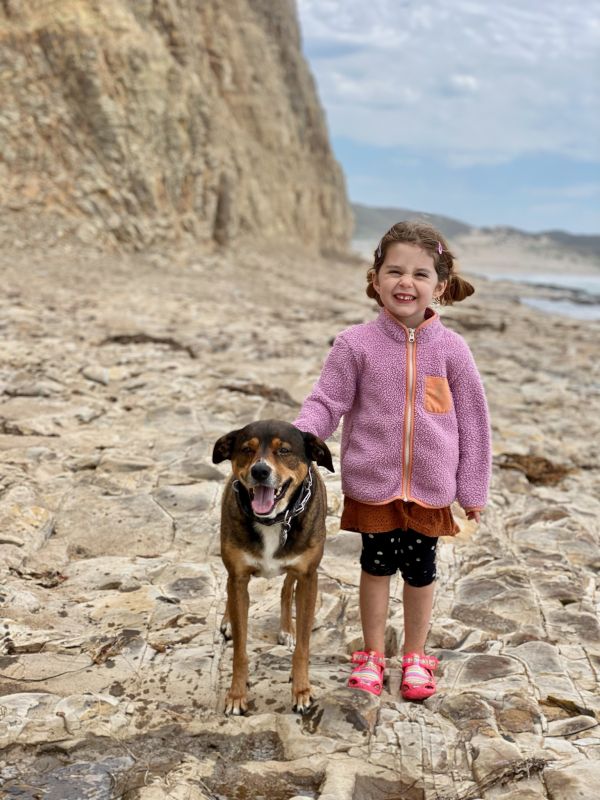 ×
1 / 12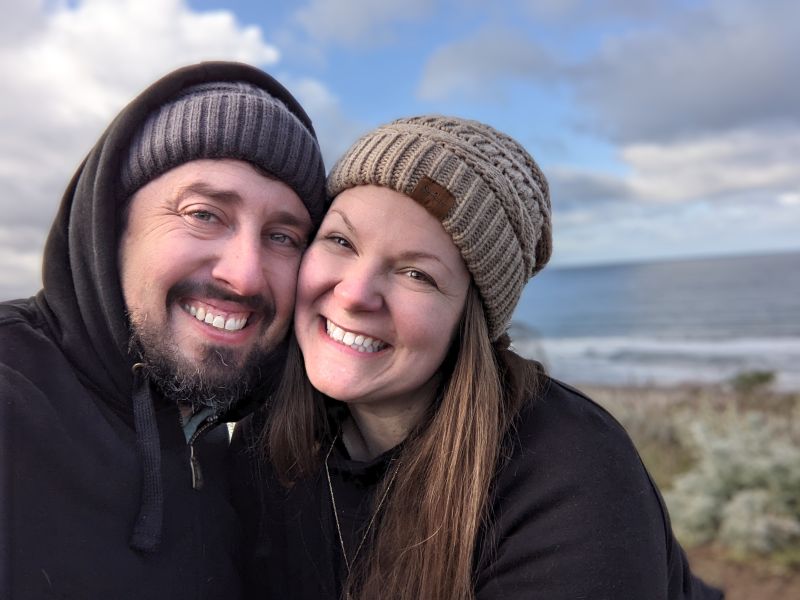 2 / 12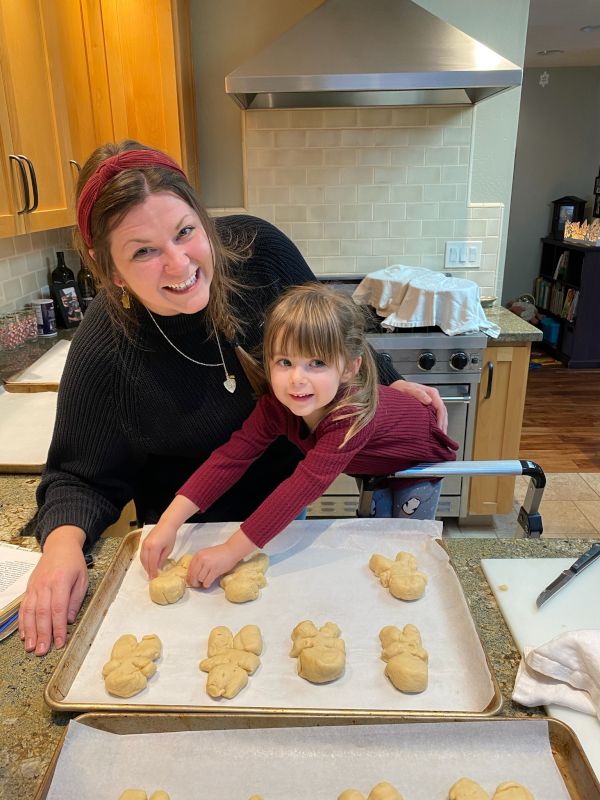 3 / 12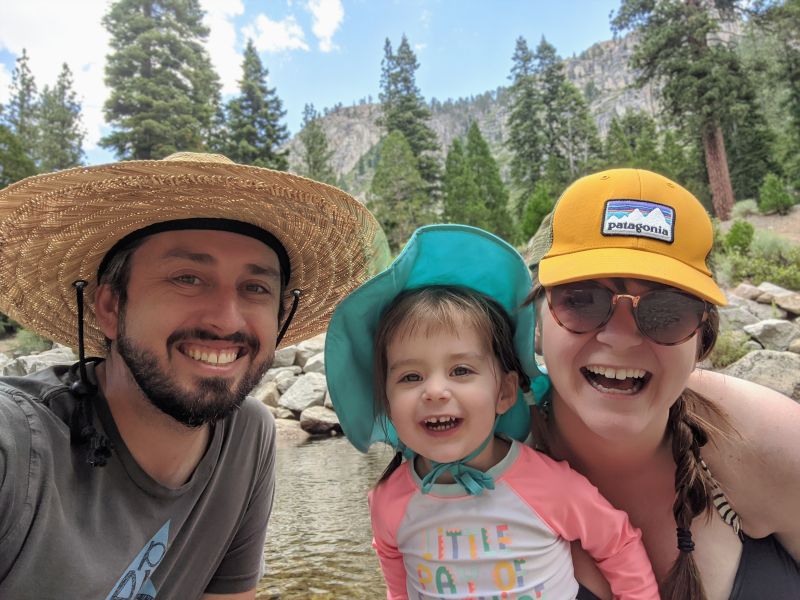 4 / 12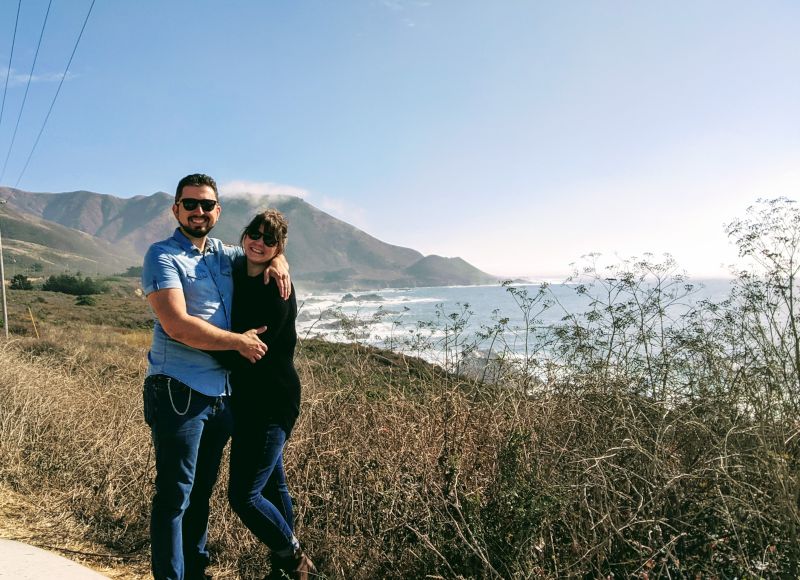 5 / 12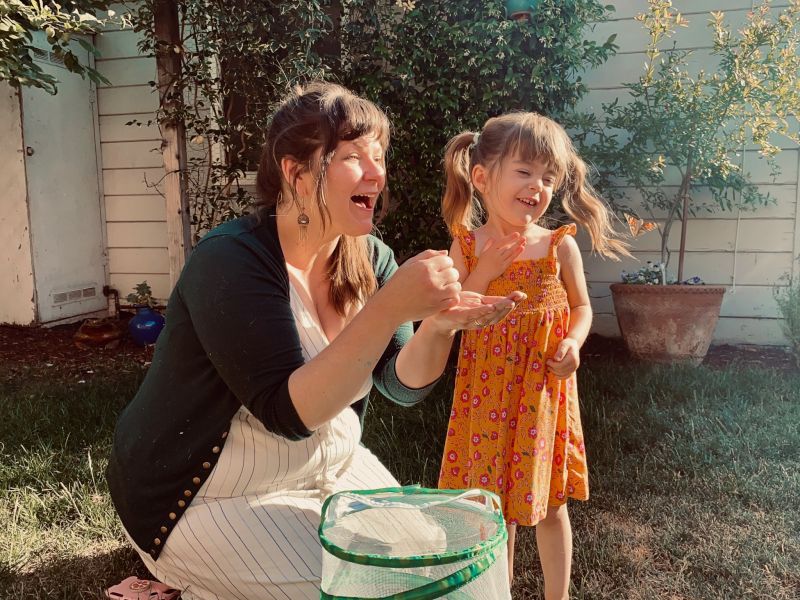 6 / 12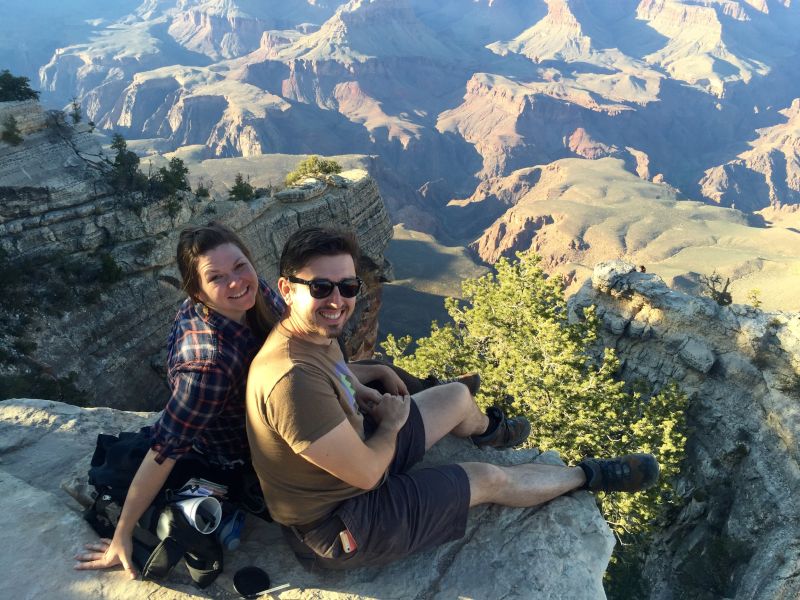 7 / 12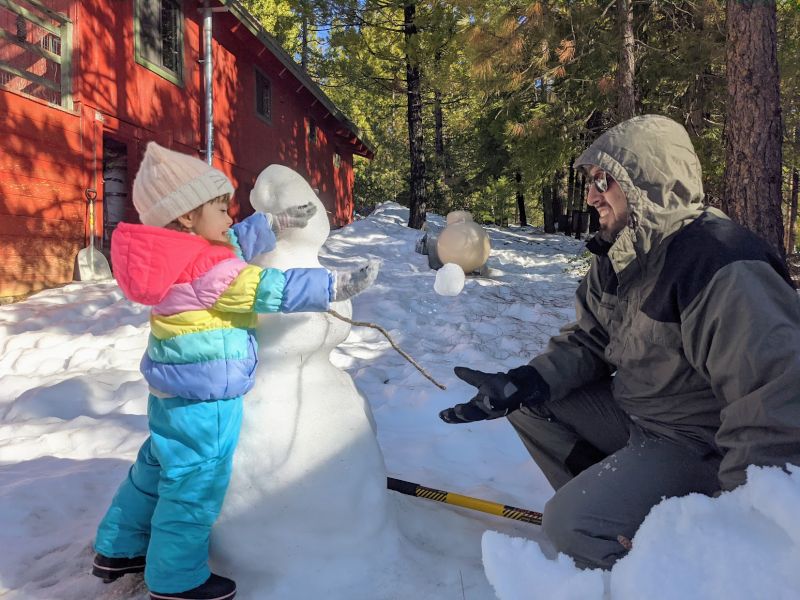 8 / 12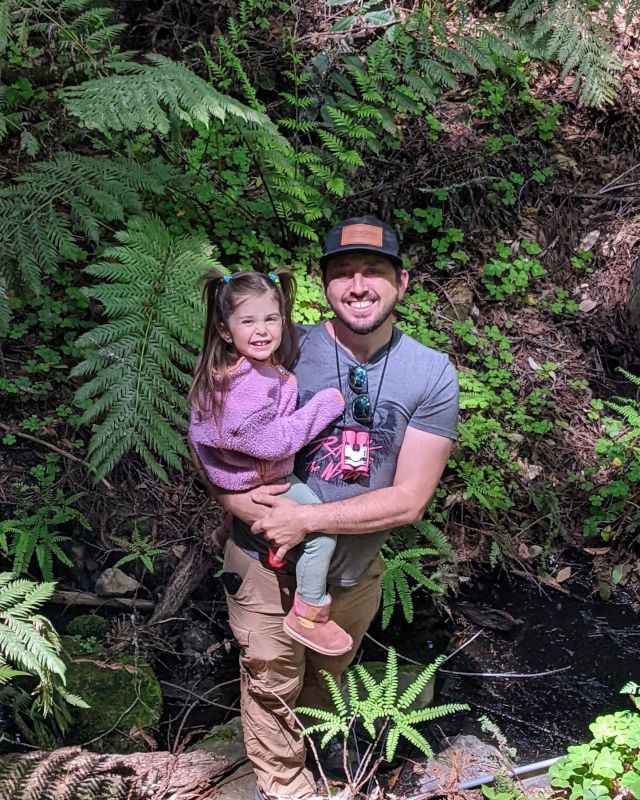 9 / 12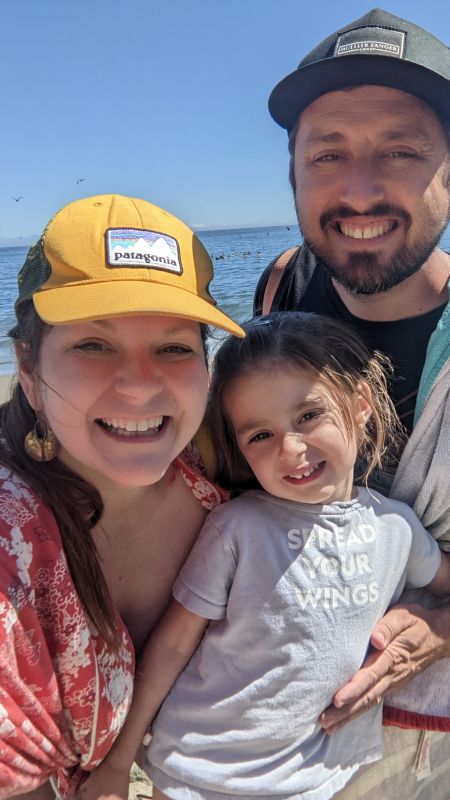 10 / 12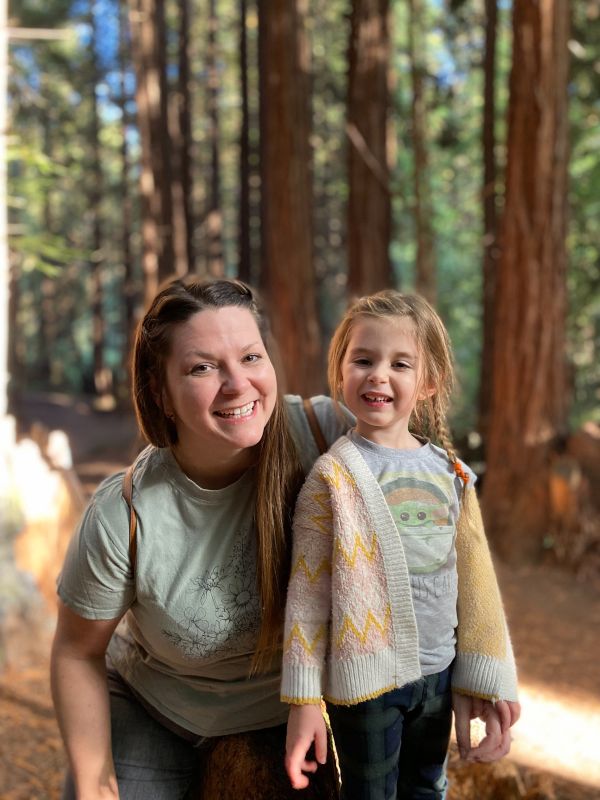 11 / 12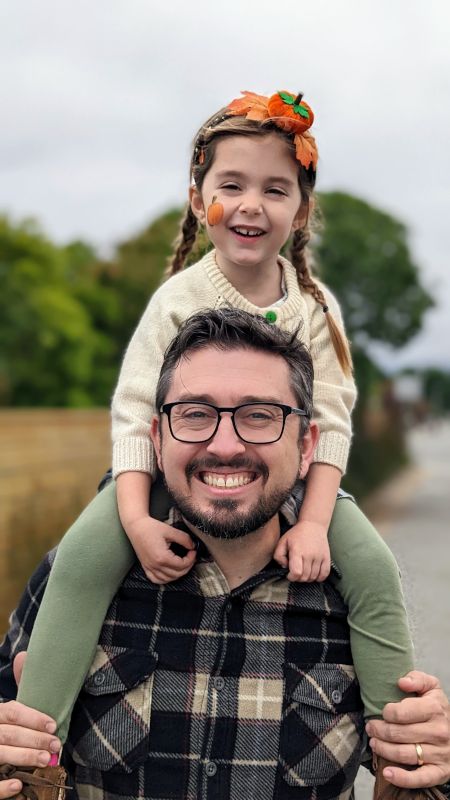 12 / 12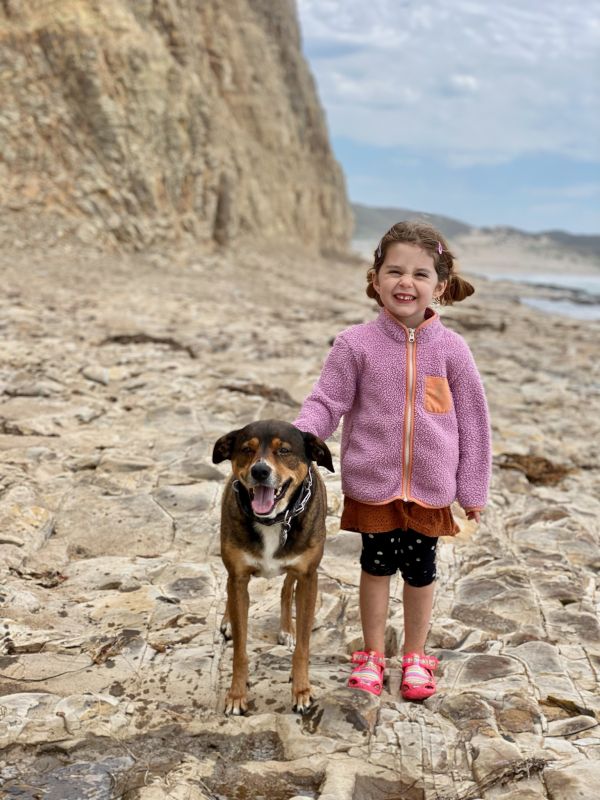 ❮
❯
Our House and Neighborhood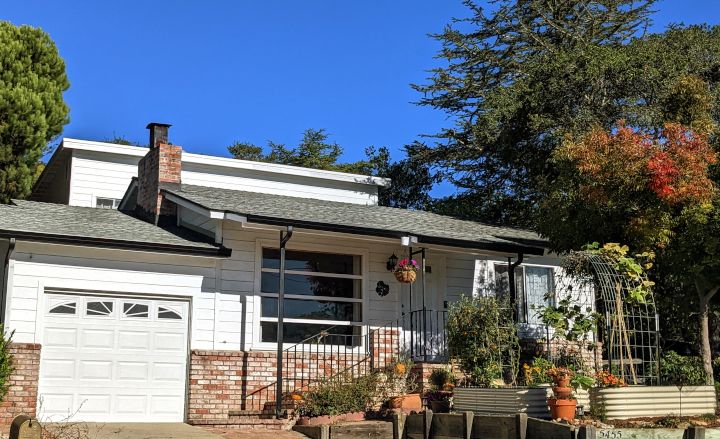 We live in a friendly neighborhood on the coast in California, near Monterey Bay. Our community is very open and inclusive. There are people from all walks of life and cultural backgrounds and we all look out for one another. We have a large number of families with young children on our street, which has been awesome for our daughter and will be great for any future children who join our family. There is a sweet little nature trail right around the corner from us, and a small park just a block away that we often walk to. It's a safe and fun area that we feel blessed to raise our children in.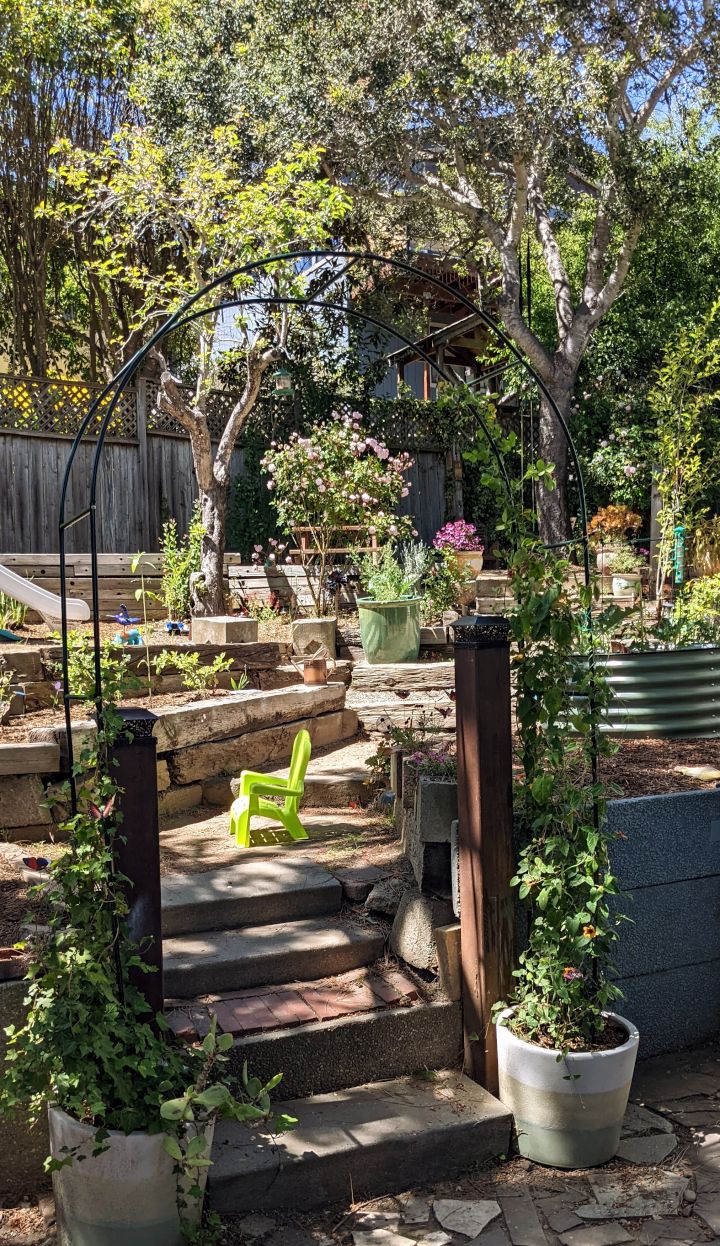 Our home is a two-story house with four bedrooms and two bathrooms. The living room is in the front of the house and where we spend the most time together. It flows into the dining room, which is the heart of the home and is a space where we enjoy meals, play games and do activities together. The front yard is a colorful vegetable and flower garden with a shade tree and sandbox where the neighbor kids often gather for impromptu play. Our backyard is a multi-leveled natural area that is filled with large Oak trees, native flowers and plants, a swing, a playhouse, and a large patio area where we love to share meals with friends and family. It's a beautiful place, inside and out, and we fill it with life, love and laughter as much as possible.
Our Extended Families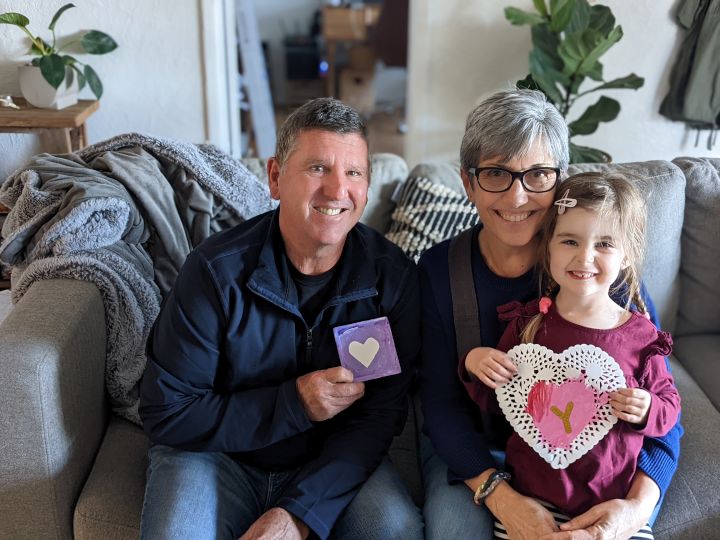 Matthew's parents, siblings (and their families) and grandfather all live close by, so we see them often. His parents, who the grandkids call "Papa" and "Yaya," are a big part of our lives. We all gather together frequently, usually at their house, where we celebrate birthdays and holidays, the cousins play together, and Dad's usually got some delicious meat on the grill. They have a little lake cabin up in the mountains that is filled with memories of swimming, hiking, and fishing in the summer and sledding in the winter.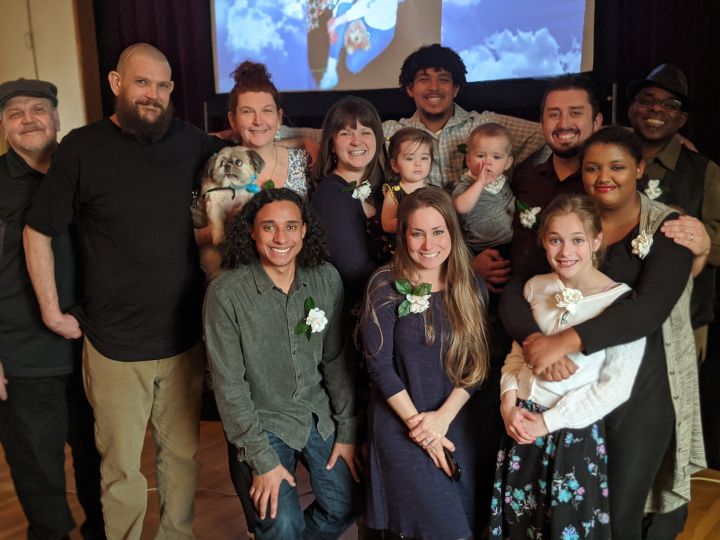 Jess grew up with her mom locally and although she passed a few years ago, we feel connected to her through the area. Her dad and brother (and his family) live up in Washington, and her sister (and her family) live in Arizona. We love visiting and hosting as often as possible. Jess' dad comes to visit a few times a year. He's a laid back and loving grandpa, who loves to spoil his grandkids.
We also have an amazing group of friends we consider family with kids of their own. We get together often, going to the beach, doing cabin trips and dinners together.
All of our friends and family are ecstatic about our plan to adopt! They know we have a lot of love to give, and know that any child we raise will be safe, secure, and loved unconditionally.
From Us to You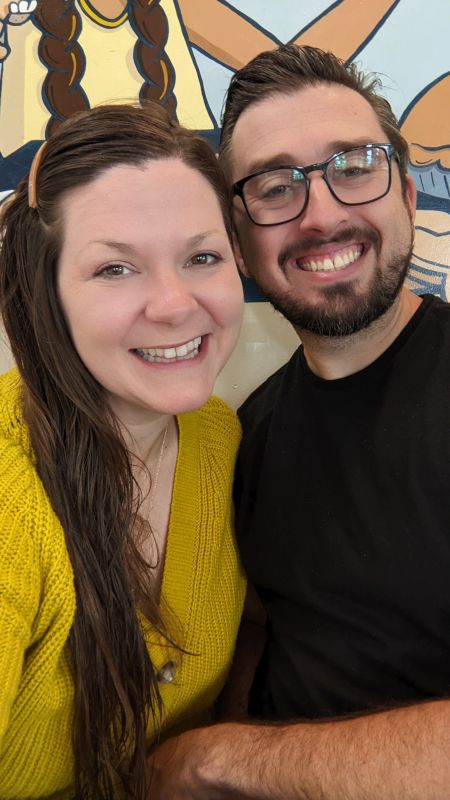 We first want to start off by saying thank you. There aren't words to express the deep gratitude and respect we feel for you in seeking out the best possible life for your child. While we can't claim to understand how you are feeling right now, we know that this is an incredibly challenging time filled with difficult decisions, and we hope to be able to walk alongside you to support you however we can. In learning more about us, we hope you are able to see just how much love and security your child would be surrounded by if we had the honor of being chosen as their parents.
We (Jess and Matthew) have been married for 8 years, together for almost 10, and are deeply committed and absolutely in love with one another. We are Christian and what that means to us is to love God by loving others and to care for the beautiful world we live in. We believe in the immense value of each and every person and that everyone is worthy of love and respect. We have a diverse community of amazing, supportive family and friends that reflect our love and acceptance of all people, regardless of race, culture or background.
Matthew has been teaching for over 17 years as an elementary (4th and 5th grade) and then middle school math/ science teacher. Jess is a social worker who has worked with children and adults and is currently working part time to remain home with our daughter Hazel (which will be the case for future children as well). We both love our jobs as we are able to help others through them. We are family-oriented people and have always agreed that family can be chosen and reflects those nearest and dearest to you, regardless of blood. People and relationships come into our lives in many ways and it is the love you feel and devotion you show to one another that truly binds you. We have several family members and friends who have adopted and with biological children not being a guarantee for us, adoption has always been a part of the plan to grow our family.
In 2018, after fertility treatments, we had our twins, Archer and Hazel. Having two babies at once was challenging, but we cherished every minute of it. Sadly, when the twins were 10 months old, Archer was diagnosed with a rare form of cancer (that Hazel does not have), and passed away after a courageous battle when he was just over 2 years old. We fought hard for him while also refusing to allow the disease to affect our joy as a family, both while he was living and after. We have known heartbreak and learned our capacity to love and fight for our children is limitless. We have gone through the most difficult test as parents and have emerged stronger as a family and as individuals and grateful for every day we have with one another, Hazel and our future children.
Our home is a loving, warm space where all are welcome. We genuinely love being together and having adventures as a family. We enjoy fun and meaningful family traditions and love creating magical experiences for our children. Thinking of adding another little one to our crew is a very happy thought.
If we are chosen as the parents of your child, know that they will be as safe, secure, and loved as is humanly possible - not only by us, but by the amazing people we have in our lives. We will always put their best interest first and it is our desire to incorporate you into their life. Letters, emails and pictures are absolutely something we hope to share with you. We believe everyone has a beautiful and unique story and know that no matter the contact, you will always be included as part of our child's story, which we intend to be completely open and honest about. We look forward to getting to know you more, and hope that you find peace with your decision, whomever it may lead you to.
Warmly,
Matthew & Jess
Favorites
Author
JRR Tolkien
Octavia Butler
Book
The Lord of the Rings
Motherless Brooklyn by Jonathan Lethem
Cartoon
Batman: The Animated Series
Childhood Memory
Family trips to the lake
I never liked cake much as a child so every year, my mom would make me banana nut bread for my birthday. I now love cake, but now looking back I realize how funny that must have been to go to a birthday party and have banana bread!
Childhood Toy
My old collection of Ninja Turtles figures was always my go to
My Little Pony
Children's Book
Where the Sidewalk Ends
The Lion, the Witch and the Wardrobe by CS Lewis
City
Dubrovnik
Barcelona, Spain
Classic Movie
This is Spinal Tap
Dessert
Chocolate pudding cake w/ malt ball crunch ice cream
Ice Cream!
Disney Movie
The Lion King
Beauty and the Beast
Dream Job
Teaching
Social Worker
Dream Vacation
Thailand and Japan (Food is a big factor here)
Travel through Southeast Asia and enjoy the amazing food and culture
Family Activity
Beaching or hiking
Adventuring together-- picnics in the park, splashing in the ocean, searching for banana slugs in the redwoods.
Flower / Plant
snapdragon
Dahlia
Food
Thai or Chinese
Thai food
Fruit
Kiwi or grapefruit
Persimmon
Game
Trivial Pursuit or Scrabble
Holiday Song
O Holy Night
O Holy Night
Holiday Tradition
Looking at holiday lights with hot chocolate and friends
Family Advent candle lighting. Every Sunday of Advent leading up to Christmas, we gather our little family around the table and read a passage together while reflecting on peace, hope, joy and love in our lives.
Ice Cream
Chocolate malt ball crunch
Mint Chip or pistachio
Junk Food
Taco Bell Mexican Pizza
Leisure Activity
Hanging at the beach
Memory with Spouse
Our trip to Spain, Italy and Croatia
Kayaking in Tomales Bay for our honeymoon.
Movie
This is Spinal Tap
The Princess Bride
Movie Munchie
Twizzlers or Reese's Pieces
Extra Toasted Cheez-Its or caramel corn
Movie Quote
"This one goes up to 11."
Movie Type
Comedy
Sci-Fi/ Fantasy
Musical Group
Metallica
Arcade Fire
Personal Hero
Ida B. Wells-- She was strong, smart, compassionate and never stopped fighting, despite any adversity she came up against.
Quality about my Spouse
Her heart for others
He is unconditionally loving.
Quote
"Not everything that is faced can be changed, but nothing can be changed until it is faced." James Baldwin
Sandwich
Bahn Mi or Cheesesteak
Pork Belly Bahn Mi
Scripture
Ephesians 5:25-28 and Psalm 139
Revelation 21:4
Shopping Store
Costco or Trader Joe's
Sports Team
San Jose Sharks
Thing to Cook
Thai Food
I love finding new, tasty breakfast recipes to cook for holiday mornings and slow Saturdays together,
Tradition
I love traditions, big and meaningful and small and fun. One of my favorites is taking a hike together and trying one new thing on New Year's Day.
TV Show
Arrested Development
Type of Music
Classic Rock, 80s
Indie Folk/Hip-Hop/90s
Get in Touch
Provide more information, so American Adoptions can connect you with this family.
---