1-800-ADOPTION
Thank you for viewing our profile
If you would like to learn more about us, please call 1-800-ADOPTION (2367846), fill out the form at the bottom of our on-line profile page, or email us at bp_information@americanadoptions.com.
To revisit our on-line profile page and view our profile video at American Adoptions, simply use your mobile phone to scan the QR code on the right. We are looking forward to hearing from you!
Chris & Alicia
We feel that adoption is a wonderful gift and we're beyond grateful that you'd even consider us. We're so excited to grow our family and know we would build a loving, supportive home. While we realize this decision is not easy, please know that you are in our thoughts and prayers.
About Us
Job
Superintendent
Marketing Automation Manager
Education
Bachelor's Degree in Construction Management
Bachelor's Degree in Communications
Relationship
Legally Married
What It Means to Become Parents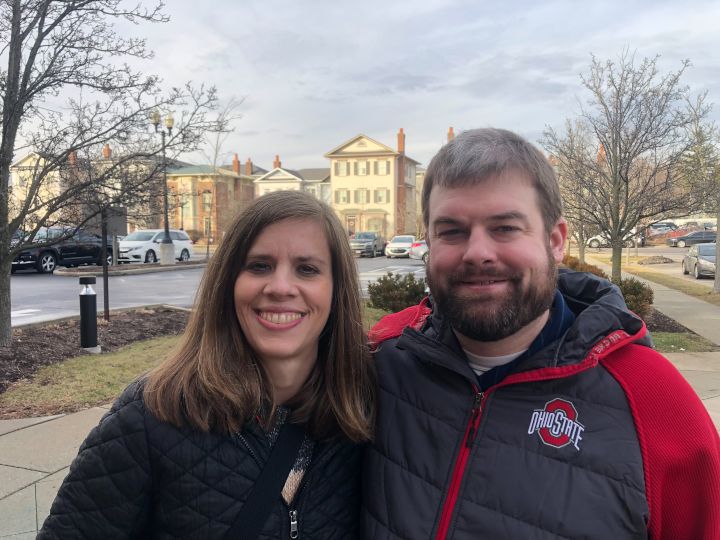 Being parents is about supporting and helping your child navigate the world so that they can one day set out on their own successful path. As parents, it's our job to help set an example and provide our child with the love and strength they need to tackle all life's ups and downs. To us, being a parent is about showing unconditional love and having our child know that we are always there for them.
We're most looking forward to watching our future child grow and develop and being there for all their different stages. We look forward to all the different interests they will have over time - from Thomas the Tank Engine, to Frozen, and everything in between. Having seen our niece (now 10) and nephew (now 14) grow and develop over the years, we can't wait to be there for our own child as they take in the world around them, ask questions, and become their own, individual person.
Our Leisure Time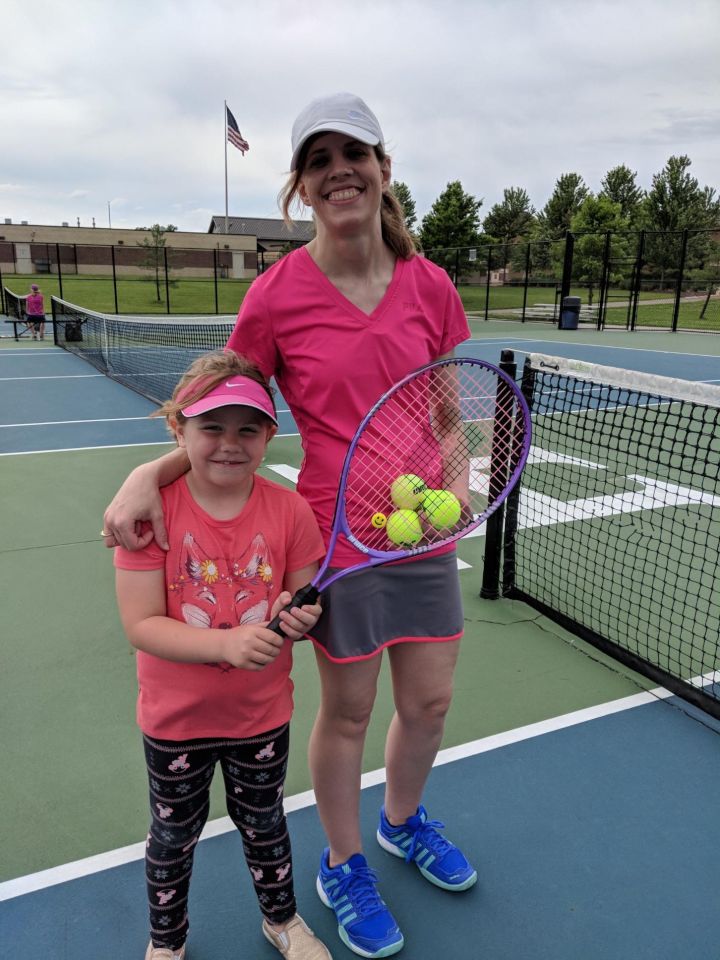 We both have a love for sports and being outside and we look forward to sharing those activities with a child.
In her free time, you can often find Alicia on the tennis court, which is one of her favorite pastimes. She has been playing tennis since she was 12 and would love to share her love of the game with a child (if they show an interest).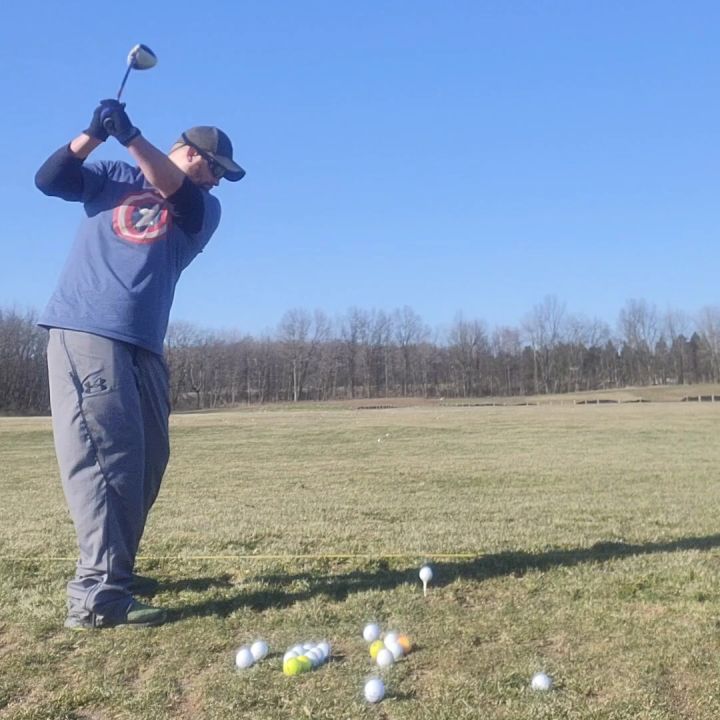 Chris grew up playing sports and loves football, basketball, and baseball. He recently took up tennis as well. In the summer, he enjoys getting out on the golf course. He also likes to snowboard and will hit the slopes during the winter months. In recent years, Alicia has taken up cross country skiing, though she prefers warmer temperatures!
We both also like taking hikes and walks with our dog, Dexter.
Cultural Diversity
We think it's very important to honor and learn about different cultures and will make it a point to teach our child about their cultural heritage. We want to create an environment where our child feels like they can ask us questions, especially as it relates to race and culture. As it's very important for us to create a sense of belonging, we want to honor and embrace our child's cultural roots. We'll look for ways to educate them about their cultural heritage - whether that's cooking meals representative of their cultural background or listening to music. More than anything, we want to remain open to learning about their cultural background so that they always feel understood and loved.
Photos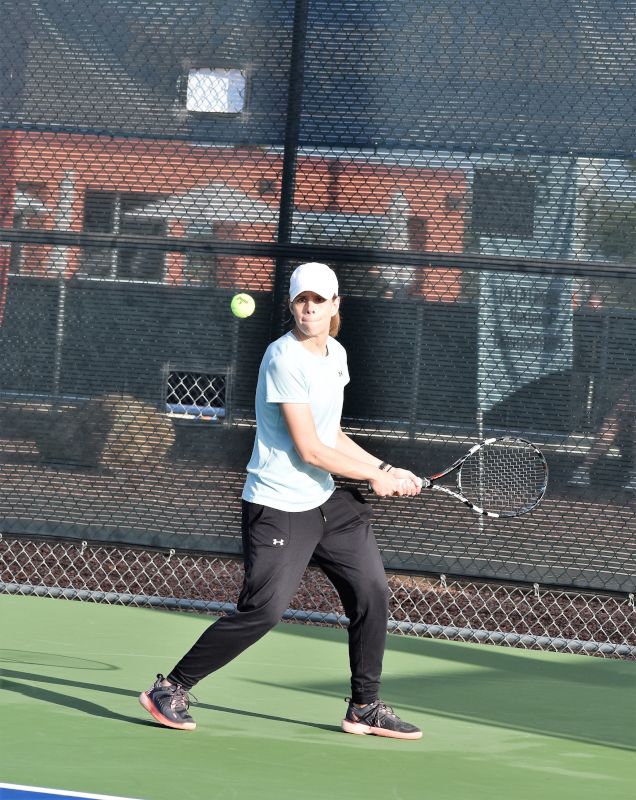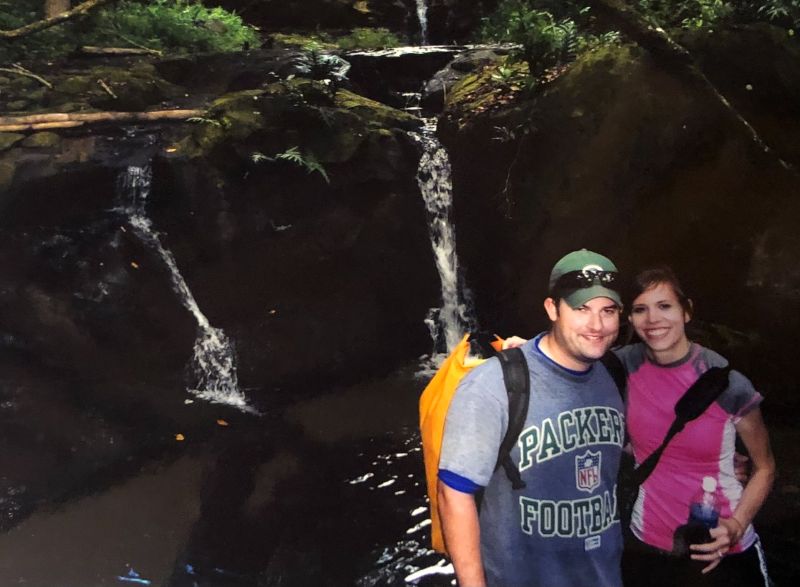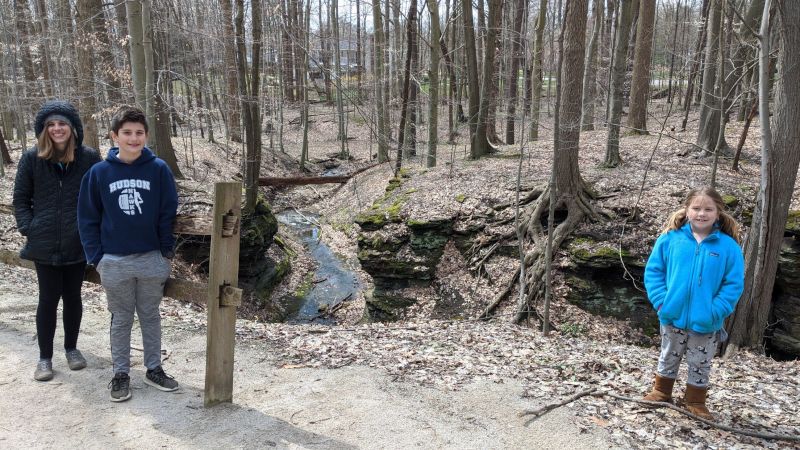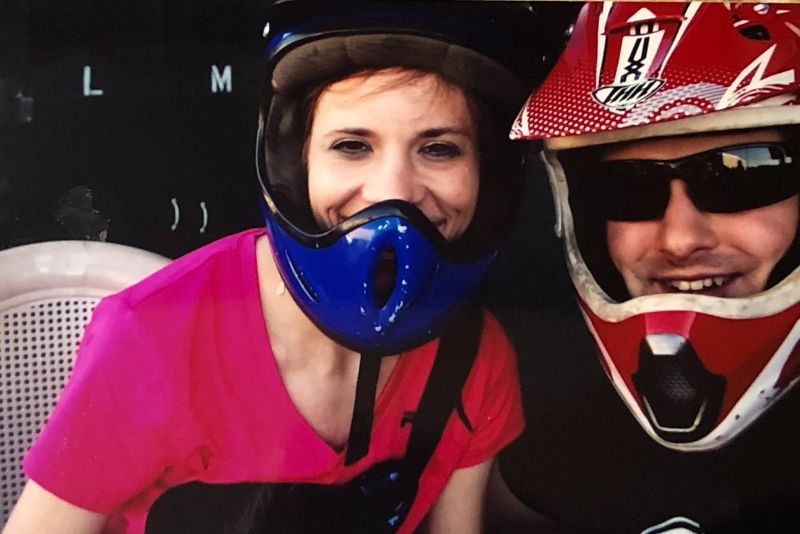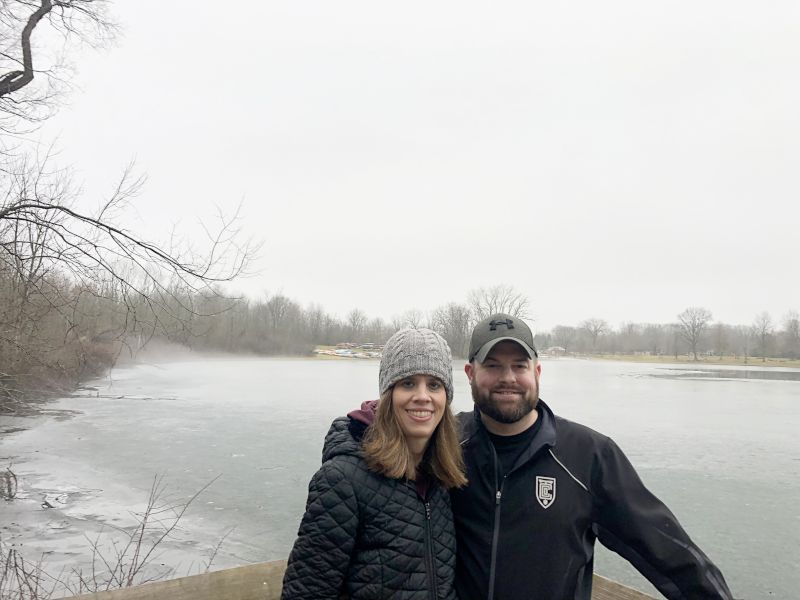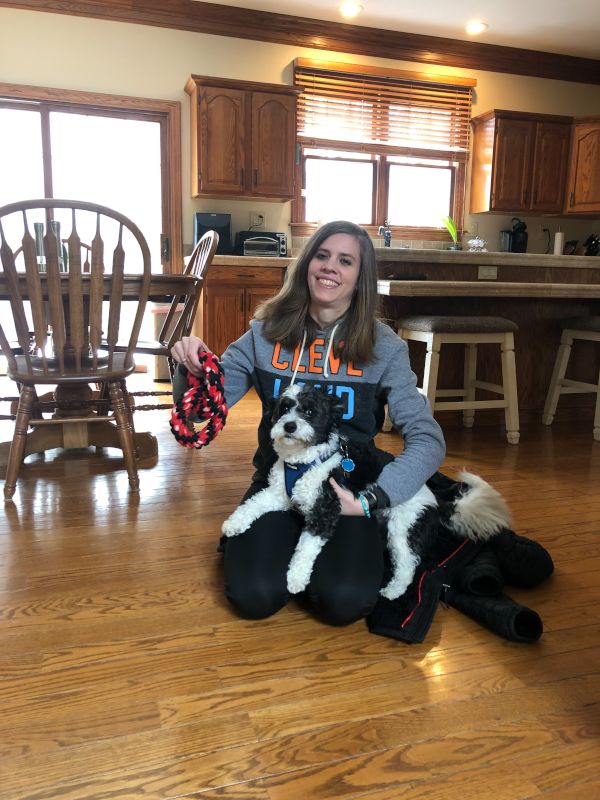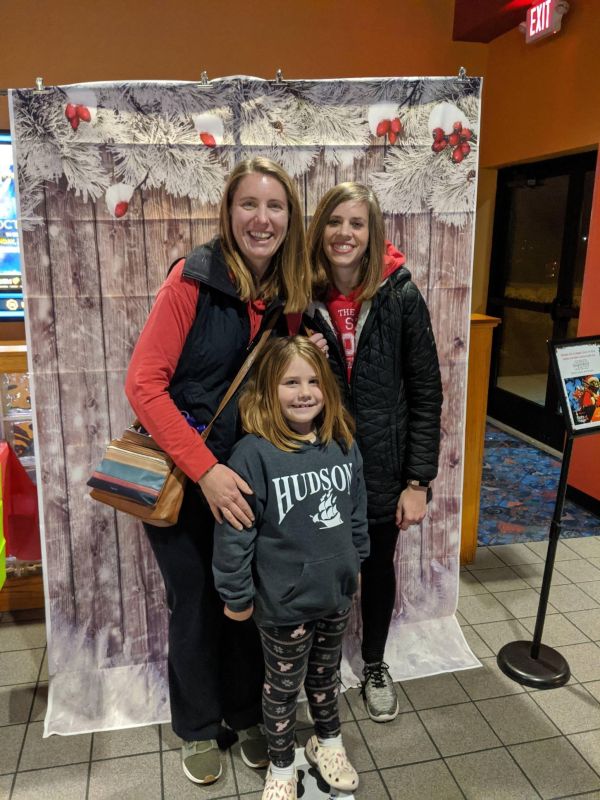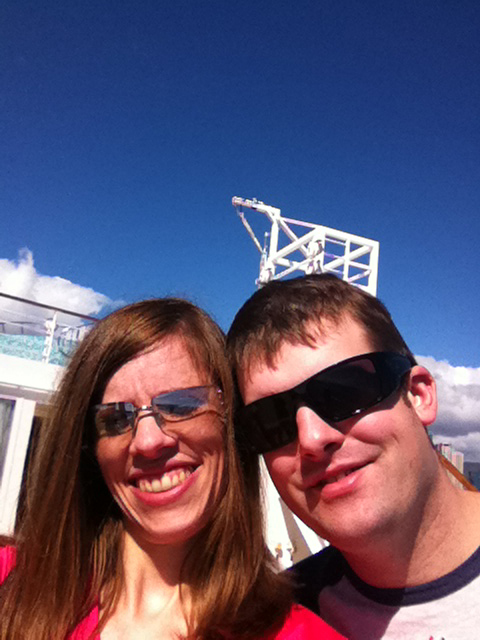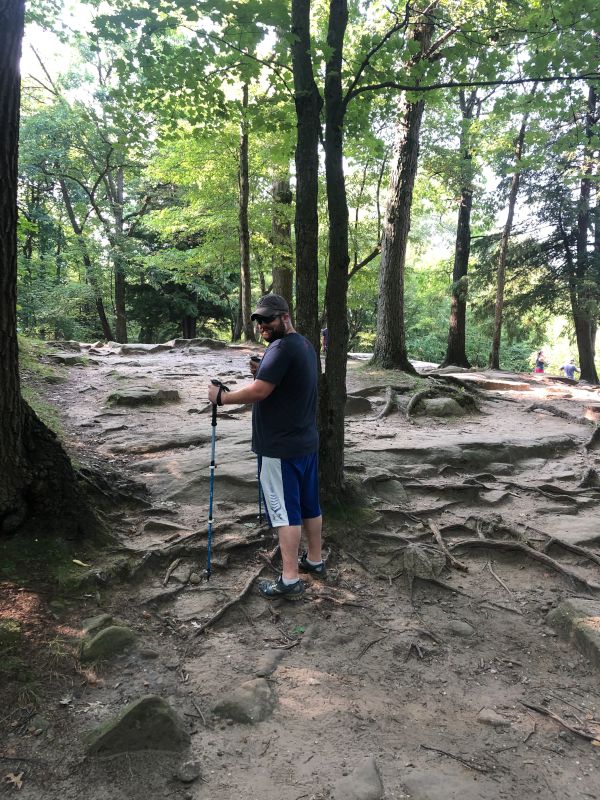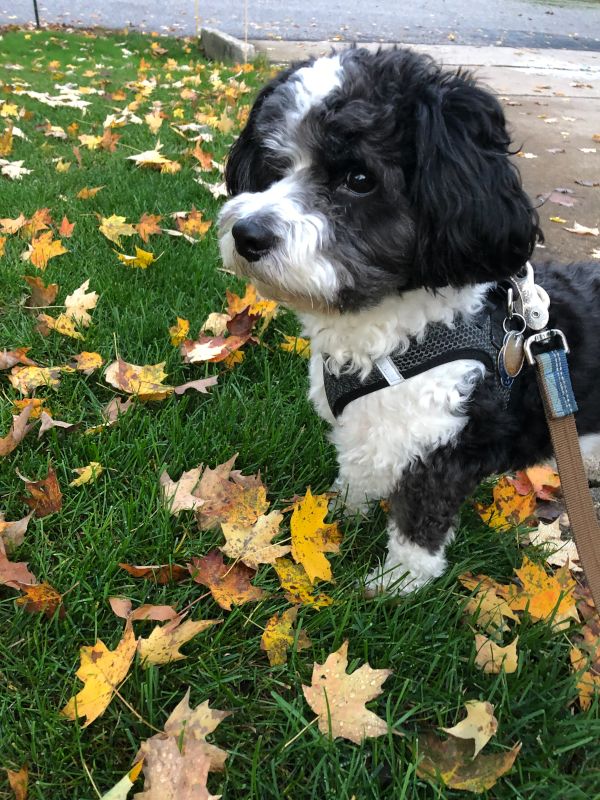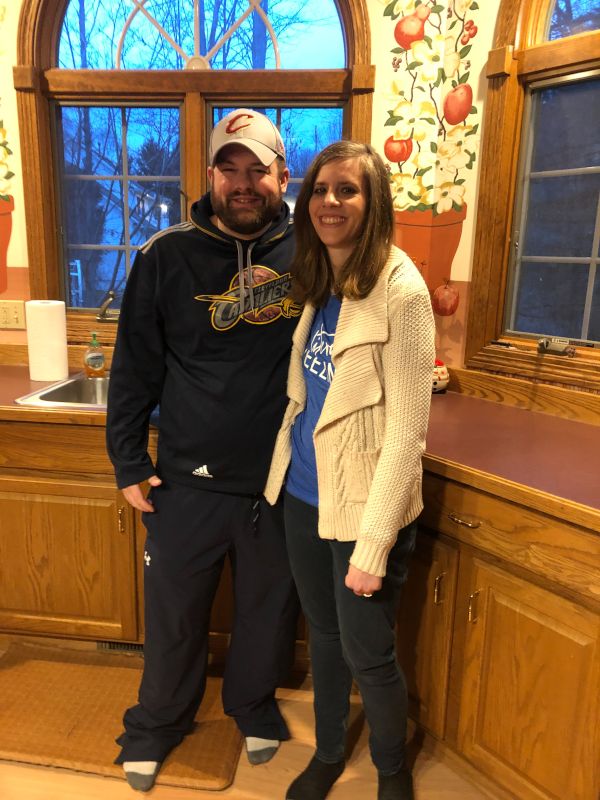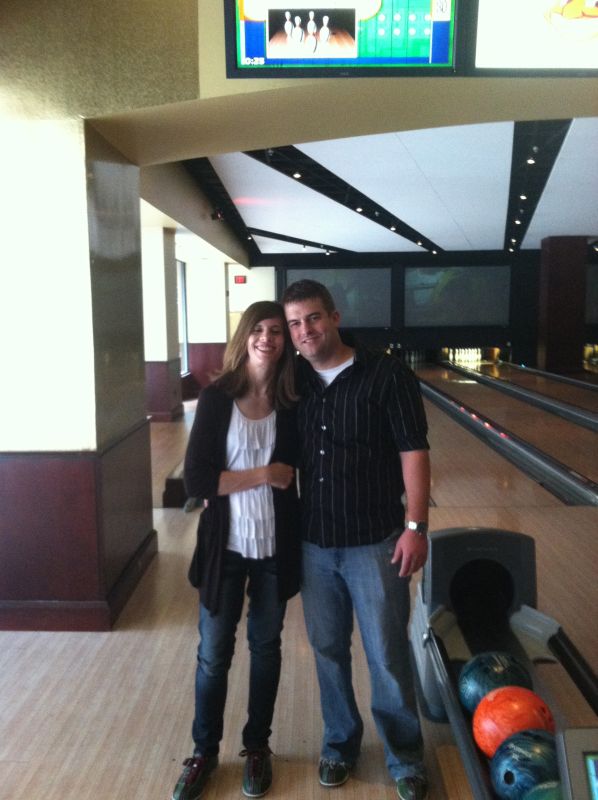 ×
1 / 12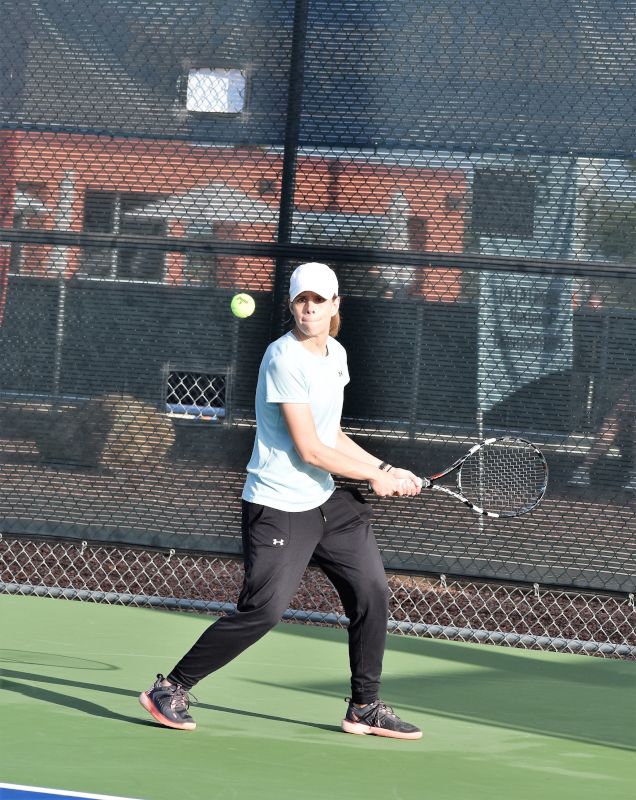 2 / 12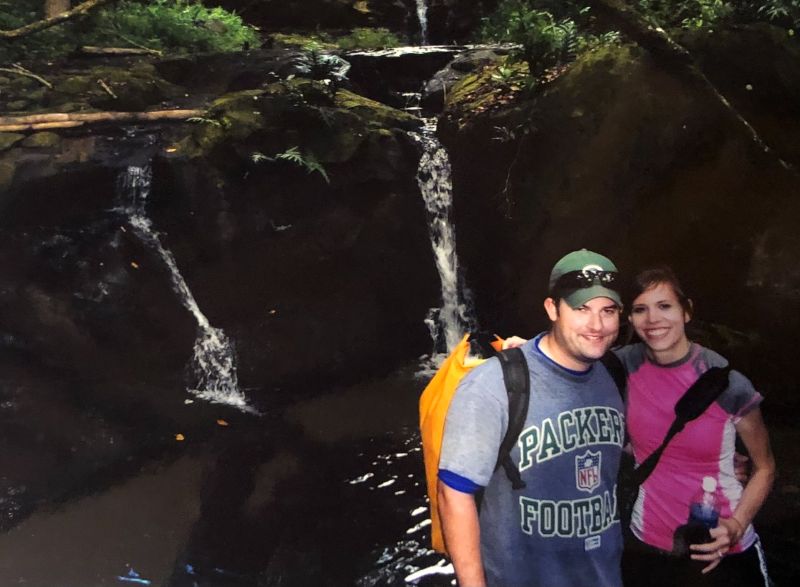 3 / 12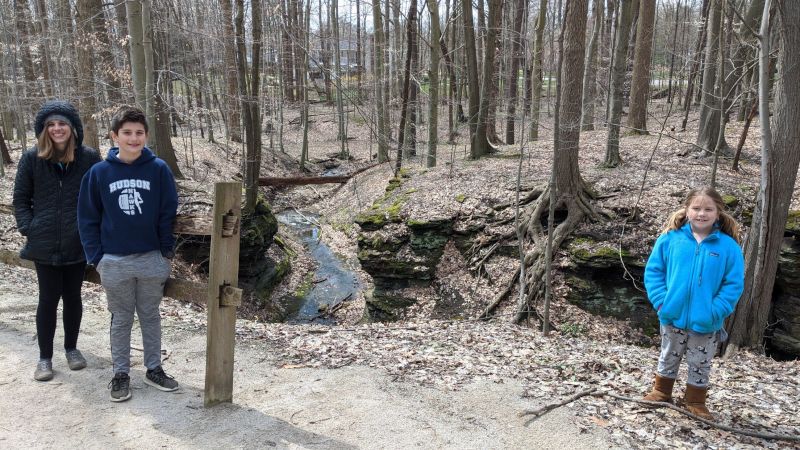 4 / 12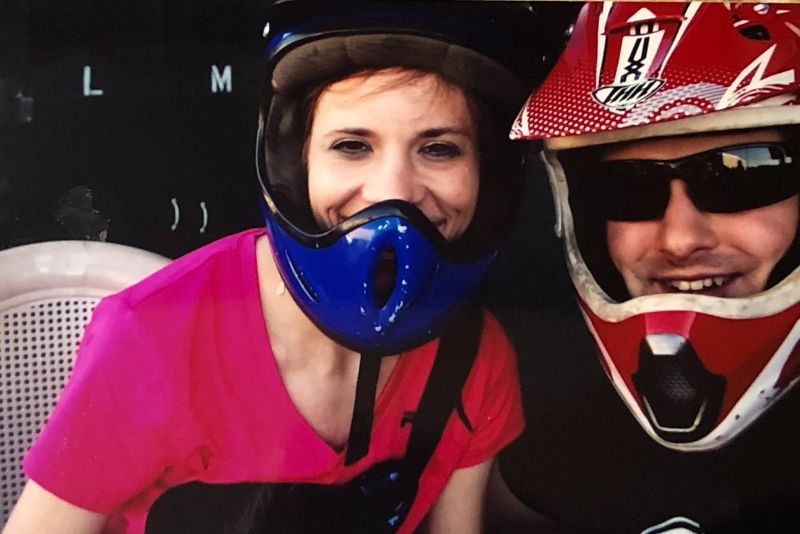 5 / 12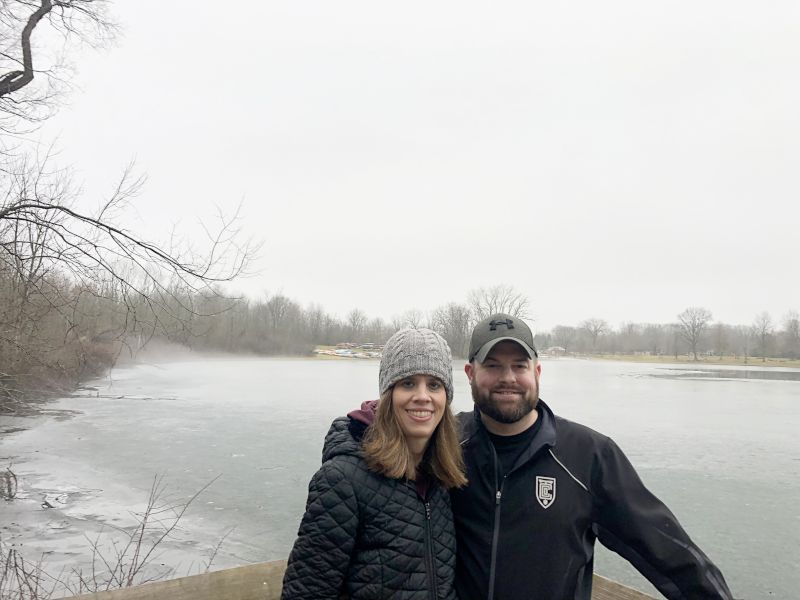 6 / 12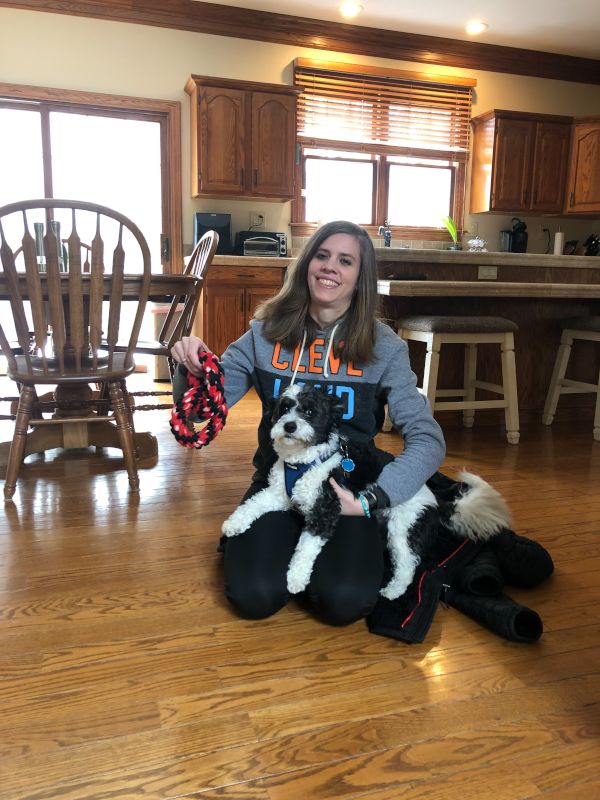 7 / 12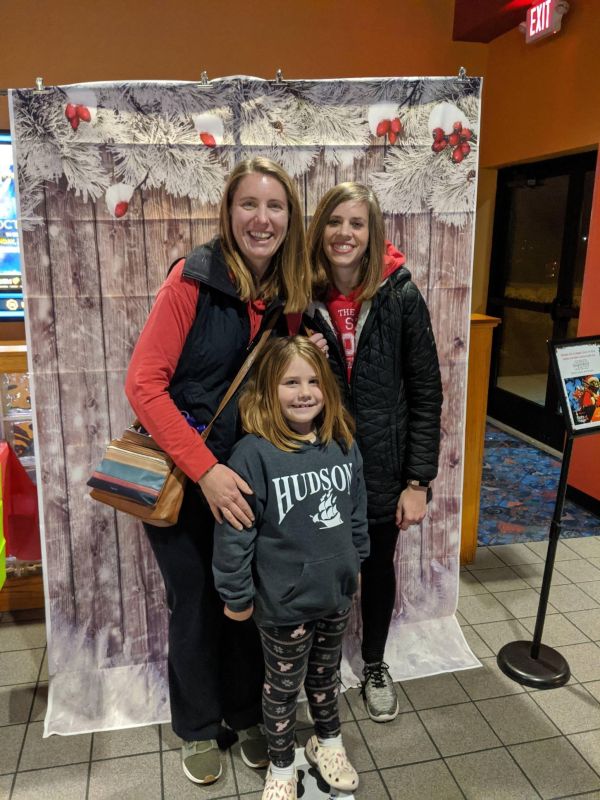 8 / 12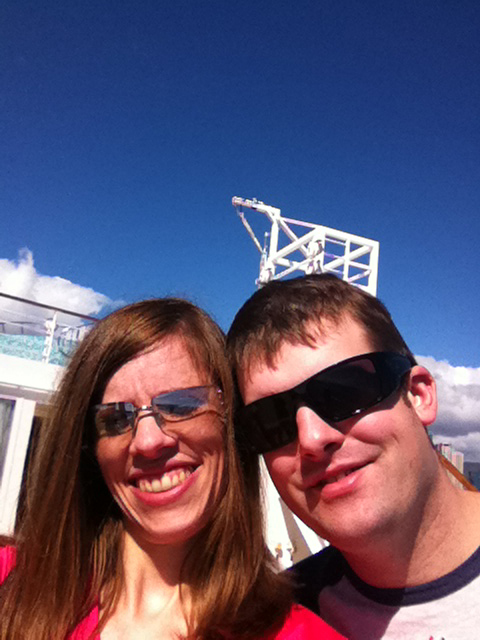 9 / 12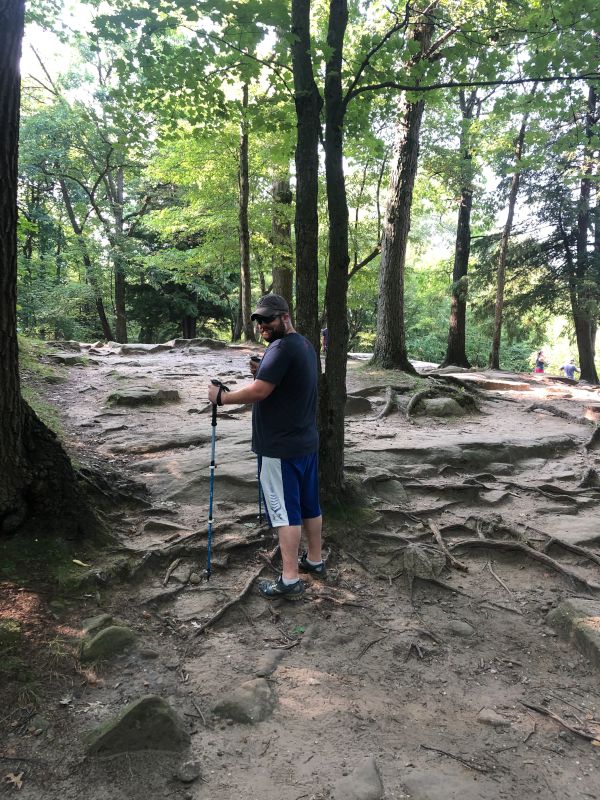 10 / 12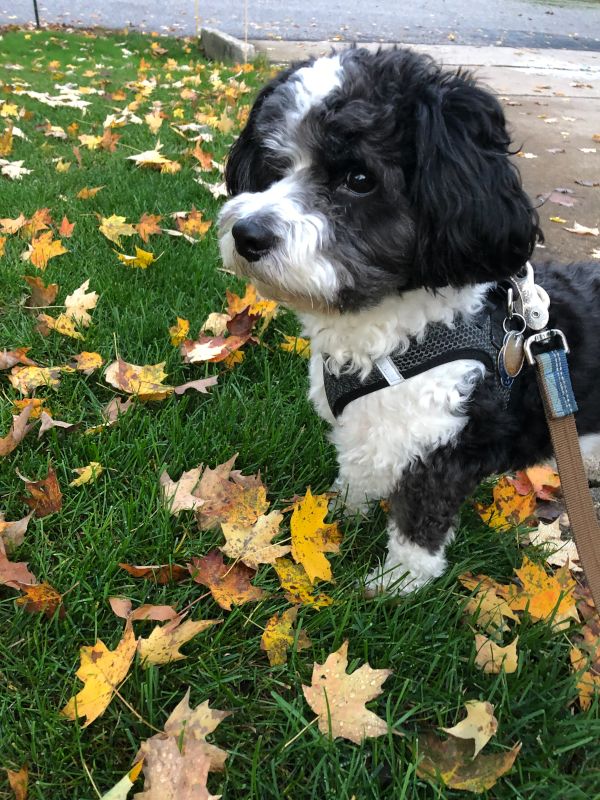 11 / 12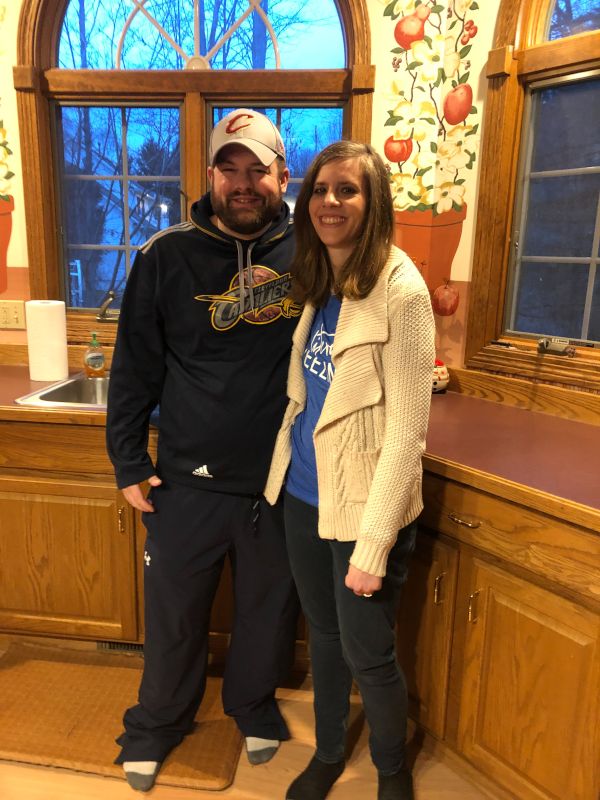 12 / 12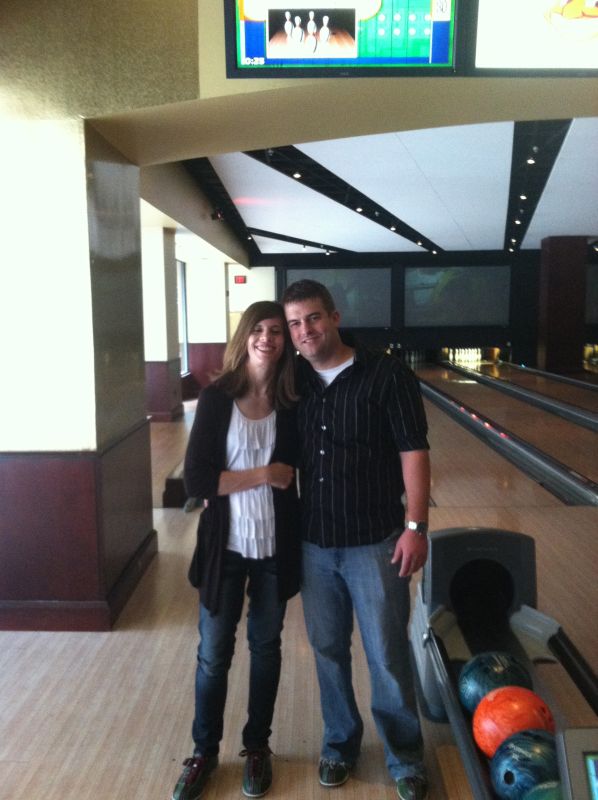 ❮
❯
Our House and Neighborhood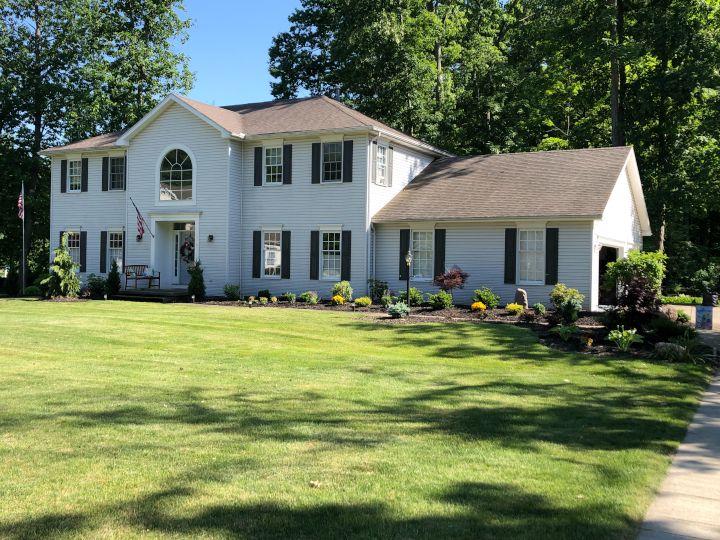 We live in a quiet neighborhood in Hudson, Ohio (a suburb of Cleveland/Akron). Hudson is a very family-orientated community where you can always find plenty of fun things to do. From weekly farmer's markets in the summer, to holiday festivals on the town green, there's always something going on! We're surrounded by the Cuyahoga Valley National Park so there's ample trails and parks within walking distance from our house (which we take advantage of all the time). We also live close to downtown Cleveland where we love to go to cheer on our professional sports teams - especially the Cleveland Cavaliers.
There are several families with school-age children in our neighborhood and also tons of opportunities to get involved in local sports leagues, music classes, and more. We live in a 4-bedroom home with a finished basement (and plenty of space for a little one to call their own!). In the summertime, we especially love spending time on the deck, grilling out, and hanging out with family.
Much of our family time takes place in the kitchen where Alicia likes to experiment with new recipes. We also like to have movie nights and enjoy watching the Cleveland Cavaliers (even without LeBron James). While Alicia and Dexter (the family dog), are Browns fans, Chris holds his allegiance with the Green Bay Packers. We proudly fly both Browns and Packers flags in the front yard throughout the entire football season.
Our Extended Families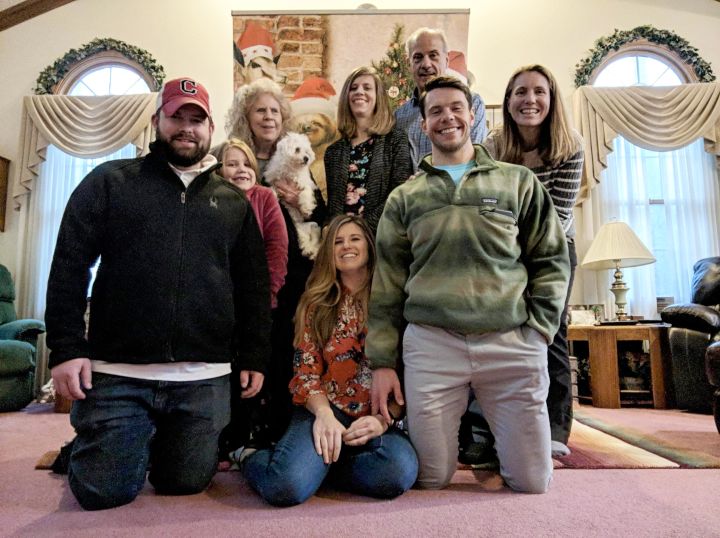 Family is very important to us and is central to nearly everything we do. Chris' family lives about two hours away but his mom loves to visit (and looks forward to even more visits with a new grandbaby). Alicia's family (mom, dad, sister, brother-in-law, niece, and nephew) are close by and get together nearly every week for family dinners, sporting events, and more. Alicia's brother and his wife live in Nashville, TN but try to visit as often as they can.
While it depends on the season, we like to get outside as a family and often have a sporting event of some kind to attend for our niece and nephew. We also enjoy taking hikes on one of the many trails in the area.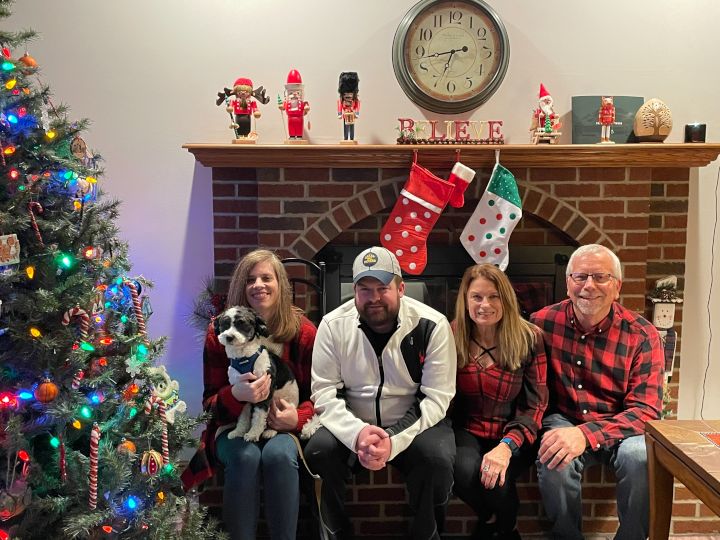 One of our newest family traditions is our white elephant gift exchange. It's something we started during the pandemic and has since proven to be our favorite part of Christmas! Each family member gets a small, silly gift of some kind but before a new gift is opened, each person has the option to steal a gift that has already been opened. While it always ends peacefully, there have been good-humored fights over ugly nutcrackers and hand warmer sets.
Our family is as excited as we are about our adoption plan and will play a big part in our future child's life. As the saying goes, "It takes a village to raise a child." Luckily, we have a village of supporters ready to help!
From Us to You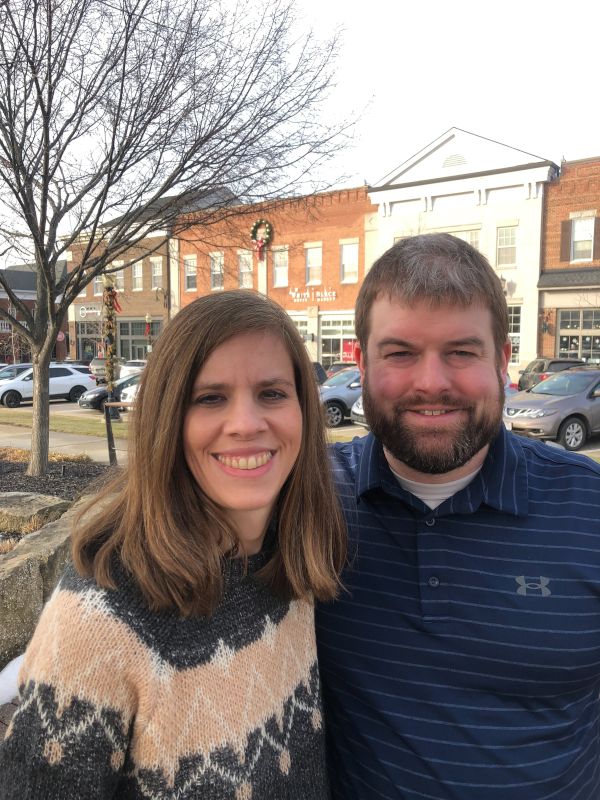 Greetings from Chris and Alicia!
First off, thank you for reading our profile and even considering us as you make this difficult decision. We can't even begin to express what it would mean if you chose us to be parents and truly can't thank you enough for your time and consideration.
Our story began in 2012 where we met for our first date at a Bonefish Grill just outside of Cleveland, OH. We quickly bonded over our love for sports (especially basketball) and a fascination with true crime TV shows (namely Dateline). We'd often take turns cooking new recipes for each other and enjoying the great outdoors. While Alicia tried to teach Chris how to play tennis, we soon discovered that we were better suited to play 1-on-1 basketball and games of horse!
After dating for two years, we were married in August of 2014 and have been working to build a loving home ever since. Soon after getting married, we got our dog, Dexter, as a puppy and have showered with nothing but love (just ask him!). Chris currently works in construction management as a project superintendent and Alicia works in marketing at a social good startup.
While we've enjoyed our time together as a couple, we're so excited to start growing our family. We feel that we have so much love to give and know that we would be able to create a wonderful life for a child. We're surrounded by a close-knit family who are equally excited about our journey ahead. From family dinners to movie nights, to t-ball games and everything in between, we can't wait to build our family together.
For us, adoption is not a second choice or an alternative plan, but it is the way we've chosen to grow our family. Since getting married, we've worked hard to build a nice home and establish roots, which has prepared us for this next chapter of our lives. We've been very blessed, and we hope to share our home with a child to enrich our lives even more and give them access to all the opportunities that we've been fortunate enough to have. From a great education to a wonderful community and home, we want to provide a stable, supportive environment for a child that allows them to thrive.
We know this can't be an easy choice to make but we hope you'll find comfort in knowing that you've chosen a loving home - one completely focused on creating the best life possible for a child. We're also fully committed to sending you letters and pictures as they grow so that you can remain connected and a part of their lives. We're also open to texting you updates and keeping the lines of communication open.
While we have many reasons for wanting to be parents, above everything else we want to share our love with a child. We've been fortunate to play an active role in our niece (10) and nephew's (14) lives and have seen firsthand the joy children bring. We've also been witness to their random temper tantrums and outbursts and realize parenting is a challenge — a challenge we are ready for and we can't wait to take on. We've truly cherished the time we've spent watching our niece and nephew grow up and look forward to one day watching our own child grow and develop.
As you make this important decision, please know that we are sincerely grateful that you'd even consider us. While we've built a wonderful home as a couple (and our dog Dexter), we want to share that love with a child. We want to help them grow and develop, comfort them when they're scared, and help them navigate this crazy world. Choosing us would truly be the best gift anyone has ever given us.
Sincerely,
Chris & Alicia
Favorites
Actor
Nicolas Cage
Jake Gyllenhaal
Actress
Reece Witherspoon
Emma Stone
Author
John Grisham
Jeannette Walls
Book
The Glass Castle
The Glass Castle
Cartoon
Power Rangers
Winnie the Pooh
Childhood Memory
Fishing with my dad
Playing kickball in the backyard as a family
Childhood Toy
Tonka trucks
Omagles Builder Sets
Children's Book
Where the Sidewalk Ends
Where the Sidewalk Ends
City
Boise, Idaho
Cleveland, OH
Classic Movie
Gone in 60 Seconds
The Wizard of Oz
Day of Week
Friday
Saturday
Dessert
None
Chocolate chip cookies
Disney Movie
Duck Tails
The Little Mermaid
Dream Car
Lamborghini
Jeep Wrangler
Dream Job
The job I have
Working at Google
Dream Vacation
Hawaii
Hawaii
Family Activity
Hiking
Badminton
Flower / Plant
I grow tomato and pepper plants
Rose
Form of Exercise
Tennis, golf, hiking
Tennis
Hobby
Tennis, golf, hiking
Tennis
Holiday
Christmas
Christmas
Holiday Song
Jingle Bells
Go Tell it on the Mountain
Holiday Tradition
Sitting by the Christmas tree, keeping the family warm.
White elephant gift exchange
Ice Cream
Peanut butter
Moose tracks
Junk Food
Chex mix
Potato chips
Leisure Activity
Watching sports
Hiking
Memory with a Child
Being on my father's boat with his adopted girl and teaching her how to fish.
Playing Jake and the Neverland Pirates with my nephew
Memory with Spouse
The night I proposed
The night Chris proposed
Movie
Anything 'Fast and the Furious '
The Shawshank Redemption
Movie Munchie
Popcorn
Swedish Fish
Movie Quote
"There's no crying in baseball." - A League of Their Own
Movie Type
Action/drama
Psychological thriller
Musical Group
Country music
The Temptations
Nursery Rhyme
London Bridge
London Bridge
Olympic Event
Soccer
Swimming
Personal Hero
Brett Favre
Oprah Winfrey
Play
The Phantom of the Opera
Quality about my Spouse
She is always there for me through anything
His willingness to always stand up for himself
Quote
Slow is smooth, smooth is fast
Restaurant
Chipotle
Chipotle
Sandwich
BLT
Grilled cheese
Scripture
Rejoice always, pray continually, give thanks in all circumstances; for this is God's will for you in Christ Jesus. - 1 Thessalonians 5:16-18
Shopping Store
Dick's Sporting Goods
Target
Song
God Gave Me You
"River of Dreams"
Sport to Play
Basketball
Tennis
Sport to Watch
Football
Tennis
Sports Star
Brett Favre
LeBron James
Sports Team
The Green Bay Packers
Cleveland Cavaliers
Subject in School
Science
History
Superhero
Captain America
Wonder Woman
Thing to Cook
Smoked Meats
Salmon
Tradition
Saying our hello with our dog when I get home from work
TV Show
Parks and recreation
This is Us
TV Show Character
Aubrey Plaza
Dwight from The Office
Type of Music
Country
Pop / Rock
Vacation Spot
Hawaii
Hawaii
Get in Touch
Provide more information, so American Adoptions can connect you with this family.
---