1-800-ADOPTION
Thank you for viewing our profile
If you would like to learn more about us, please call 1-800-ADOPTION (2367846), fill out the form at the bottom of our on-line profile page, or email us at bp_information@americanadoptions.com.
To revisit our on-line profile page and view our profile video at American Adoptions, simply use your mobile phone to scan the QR code on the right. We are looking forward to hearing from you!
Tristan & Becky
Hello! We are deeply honored that you are taking time to review our profile. We first want to acknowledge that while we may be on this journey together, our experiences will bring about different challenges and emotions. Being adoptive parents is a privilege that we will not take for granted.
About Us
Job
Licensed Clinical Case Manager
Licensed Mental Health Counselor
Education
Master of Social Work
Master of Counseling
Relationship
Legally Married
Our Leisure Time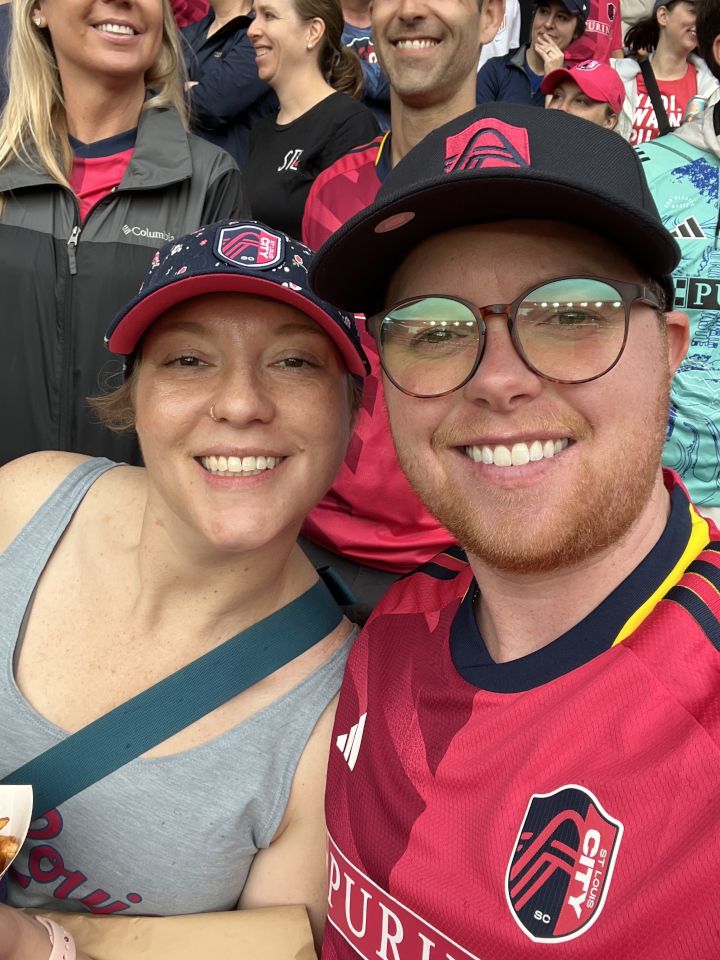 We work to live rather than live to work. We moved from Chicago to Saint Louis to be closer to family and to make it easier to engage in outdoor activities. We love being outside as much as possible. We go on walks around the park near our home with our puppies almost every night. We live near different bike trails and want to explore the city on two wheels once Becky purchases a new bike later this year. We would like to visit every National Park in the United States and have visited at least one park every year since we married. In the Spring of 2023, we spent several days hiking and camping with friends at the Redwoods in Northern California. We would love to go on road trips with our future child and explore different parts of the country together.
We also love sports and enjoy supporting the professional baseball, hockey, and soccer teams in Saint Louis (especially baseball). If the Cardinals are playing, we are either watching it on our television or in person at Busch Stadium! Tristan is interested in learning how to play hockey and attends ice skating classes. We both grew up swimming competitively and want to join our local YMCA so we can teach our future child how to swim and love the water as much as we do!
Fun Facts About Us: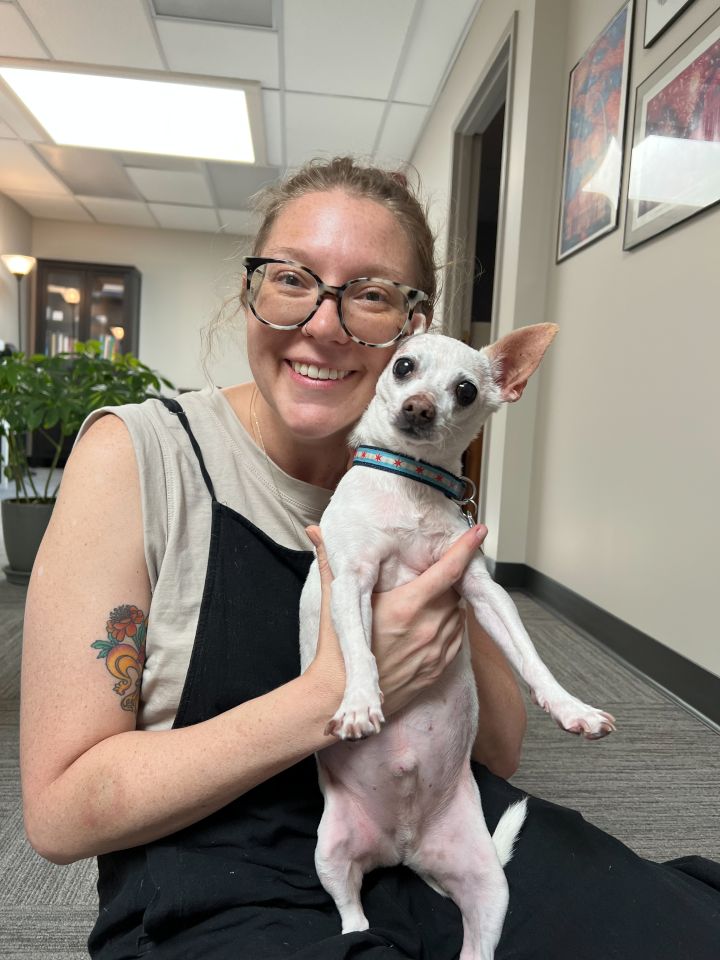 Tristan once ate a yard (three feet) of Subway in one sitting! He was in high school and was VERY hungry after swim practice. He made sure to include a bag of chips, three cookies, and a lemonade.
Tristan's great uncle, Dick Smith, wrote the winter holiday song, "Walking in a Winter Wonderland."
Tristan spent a year in Los Angeles before he moved to Denver for graduate school and babysat two young boys. When he picked them up from school, he frequently saw Shaq's children and Molly Ringwald!
Tristan told his friends that he was going to marry Becky two weeks after meeting her.
Becky gave Little One his name when she wasn't sure if he was going to be her foster pup or her forever pup. She thought it would make it easier for her to let him go to another family if he didn't have a specific name. He quickly became a permanent family member and the name stuck!
Becky's mother was one of 13 children and Becky's dad is an only child.
Becky's favorite part of the day is going on an evening walk with Tristan and the pups.
Becky sleeps on her back with her hands folded. Tristan jokes that she looks like she's a vampire!
Cultural Diversity
We each took intensive classes on cultural diversity during our graduate school programs. These classes required us to learn about many different cultures and to address any of our own conscious and unconscious biases. Since graduating, every one of our employers required us to take additional continuing education credits based on cultural diversity. We will continue to pursue other educational resources throughout this adoption process as we learn more about the mothers of our potential adoption matches. We are currently connected to several Facebook groups that provide support to families who are of a different race than their children. We live in a culturally diverse city and are open to maintaining a relationship with the birth mother. We will also attend a religious organization with a congregation that matches the racial identity of our child to build fellowship.
Photos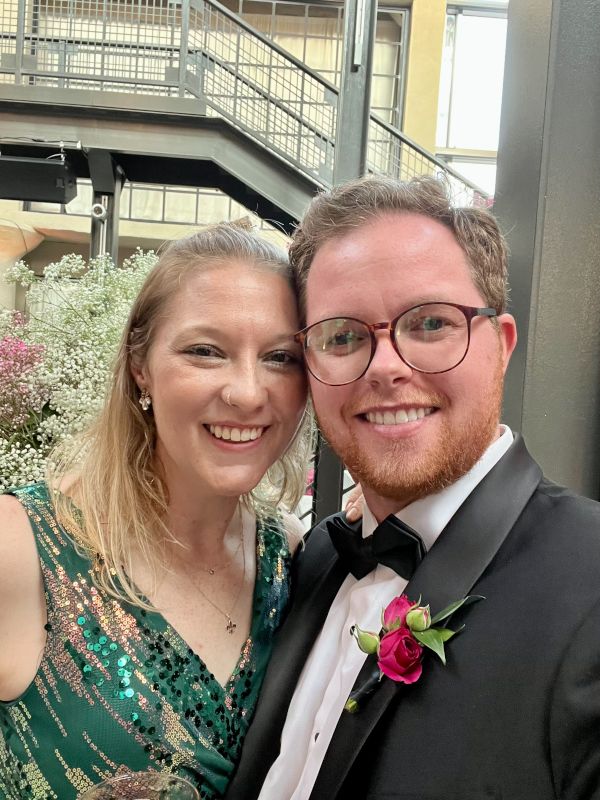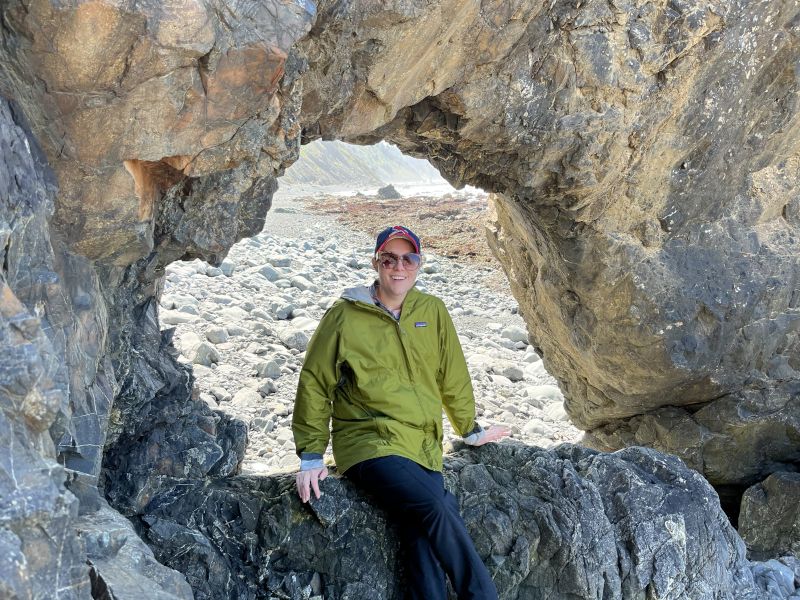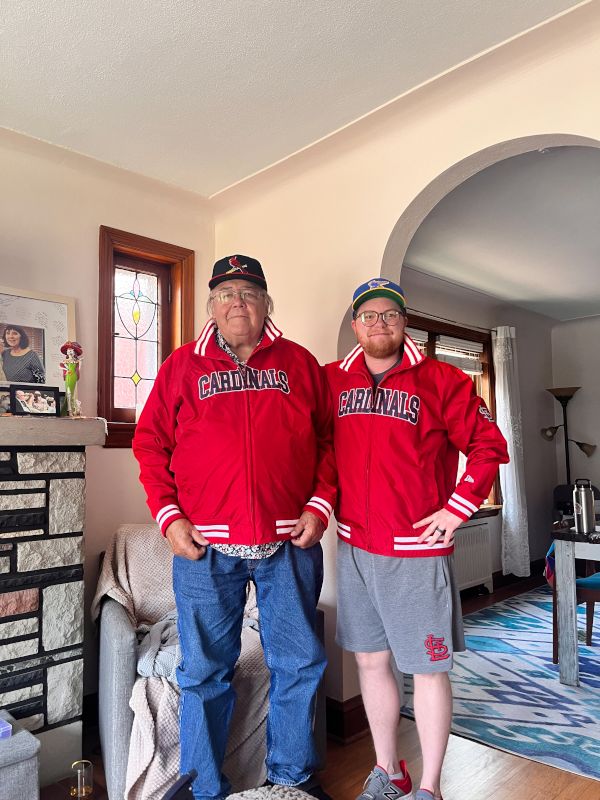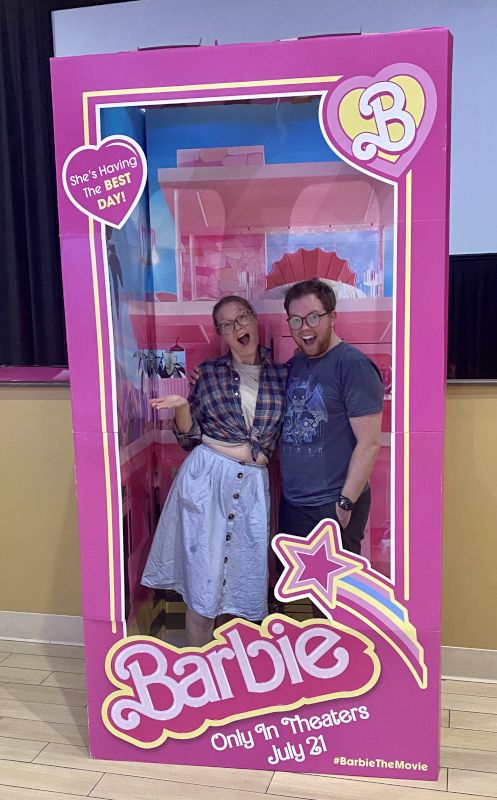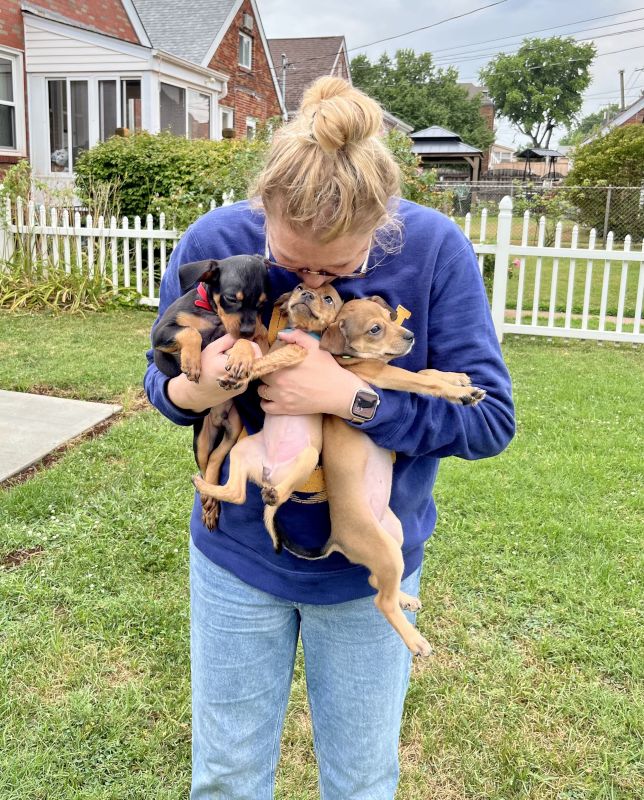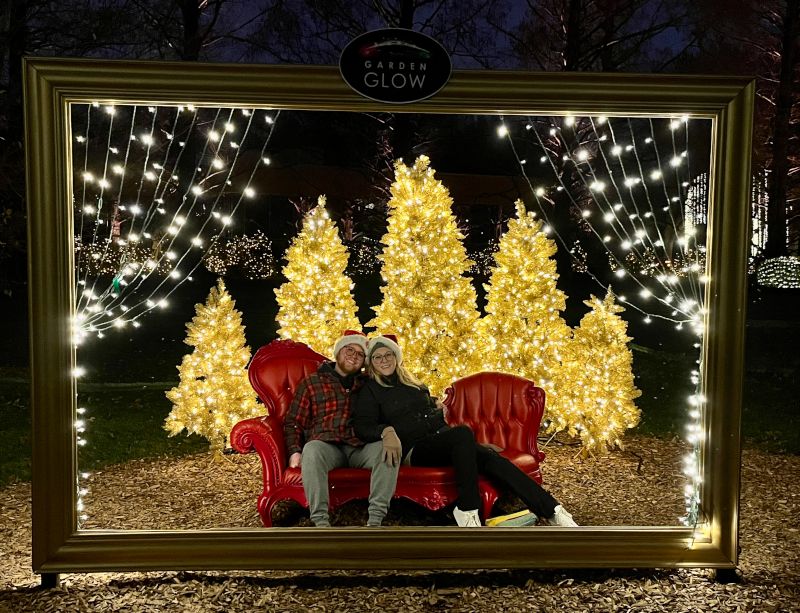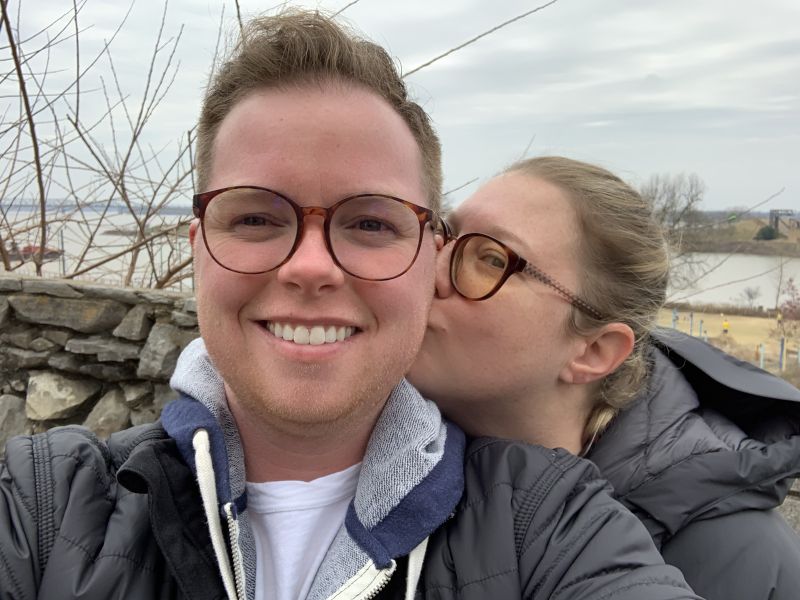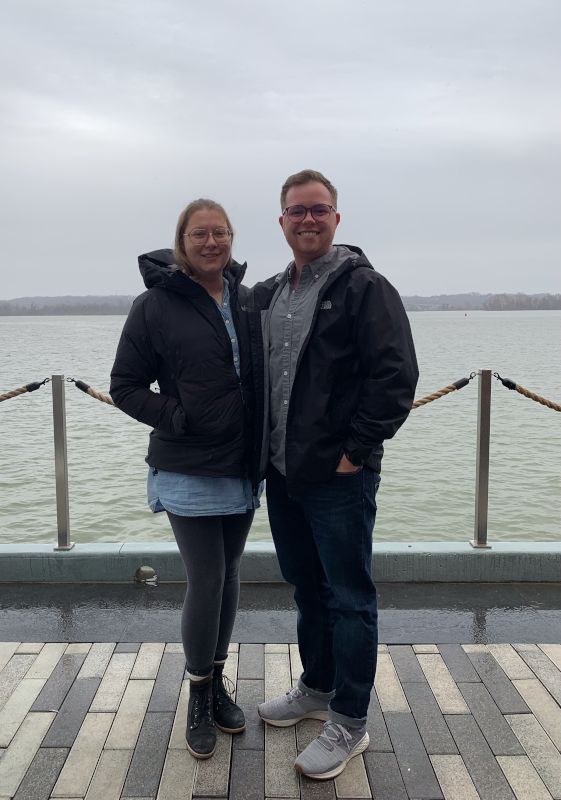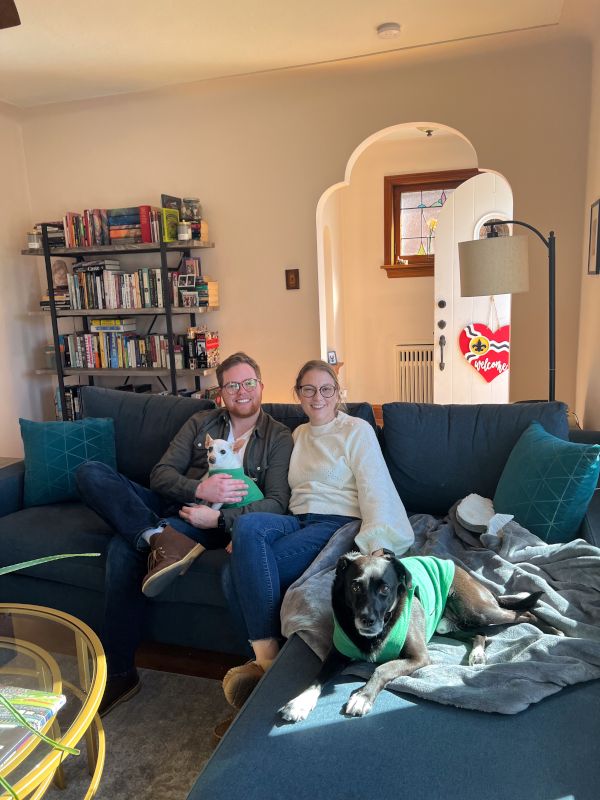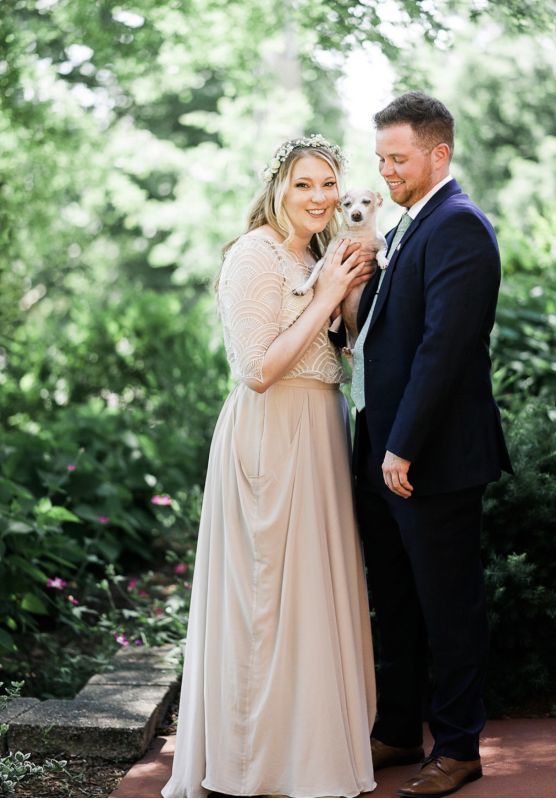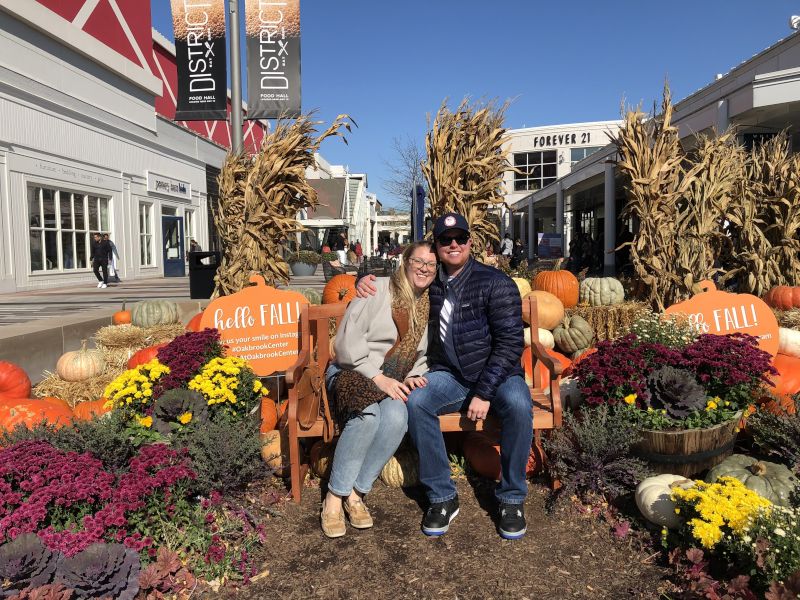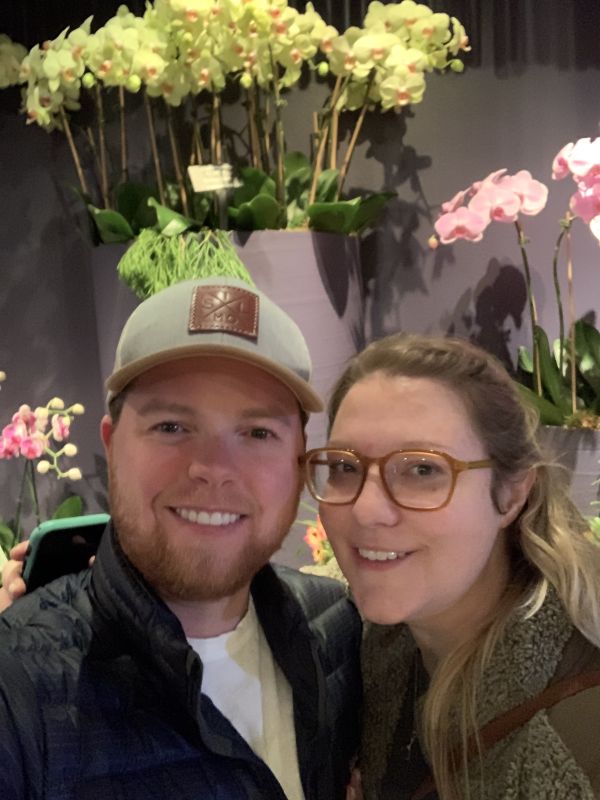 ×
1 / 12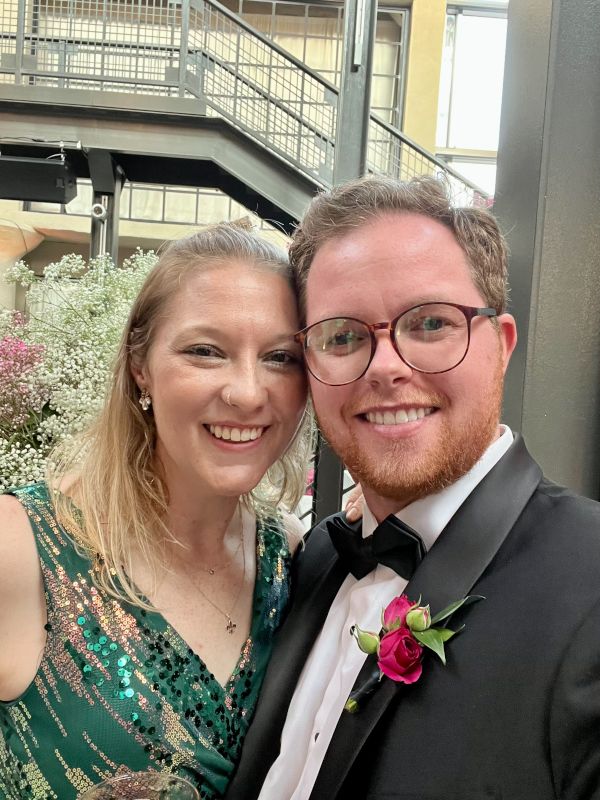 2 / 12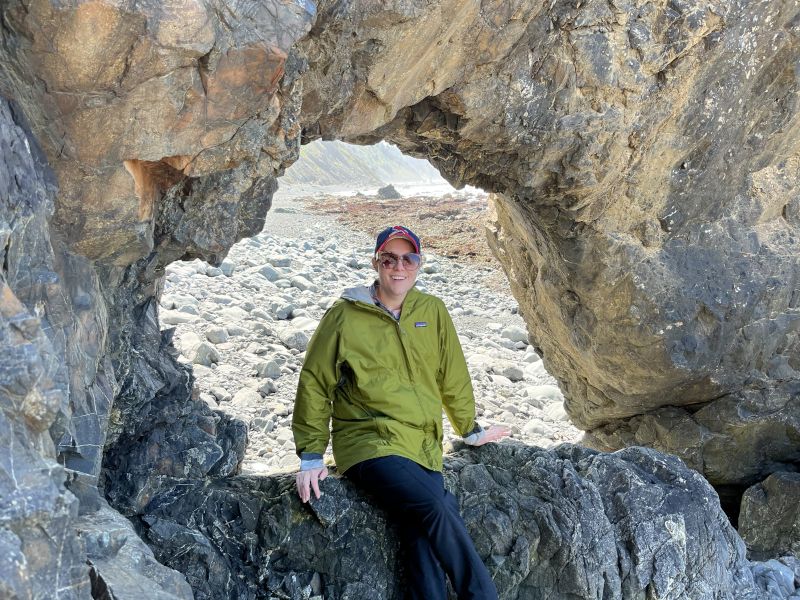 3 / 12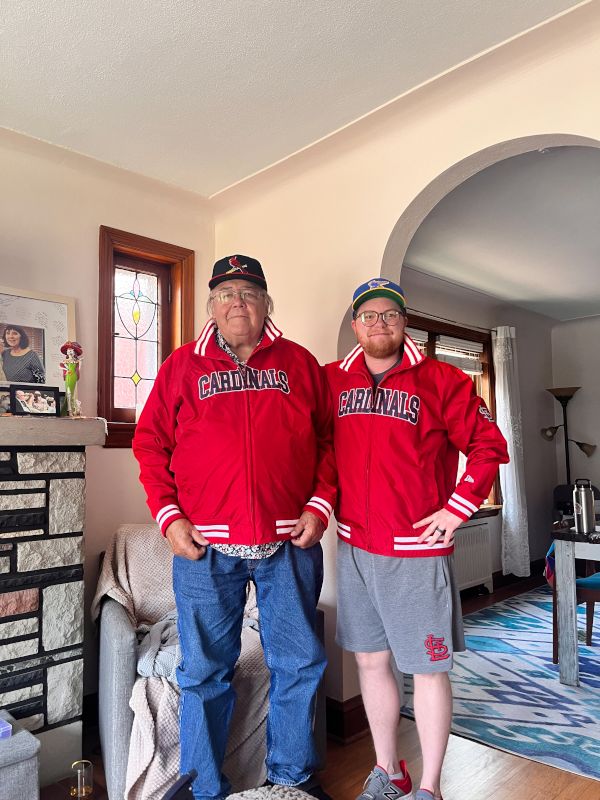 4 / 12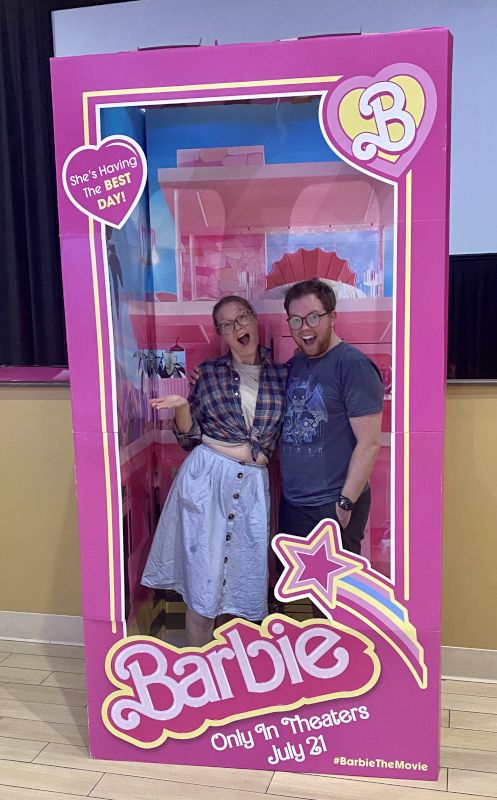 5 / 12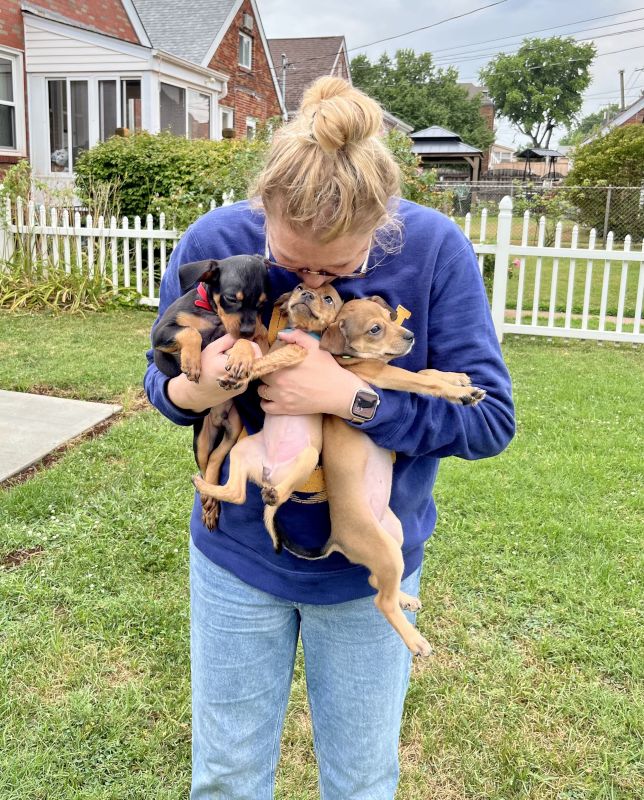 6 / 12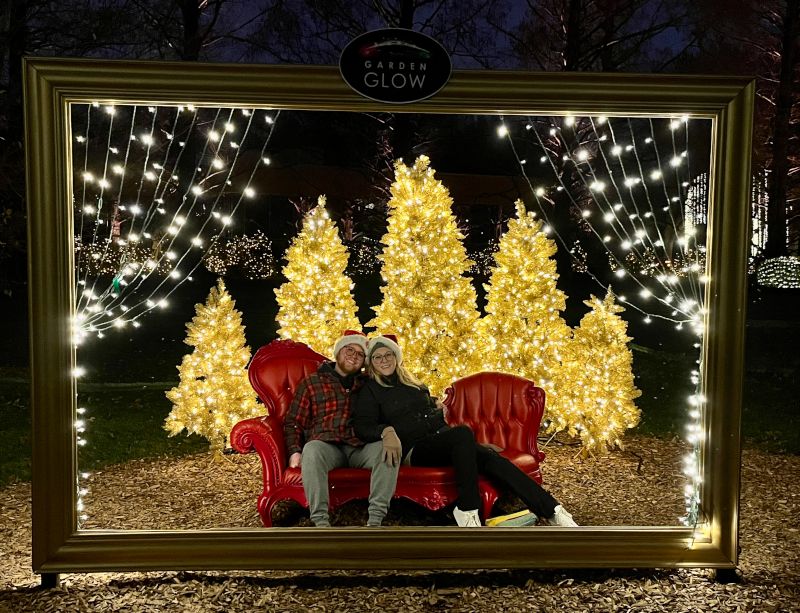 7 / 12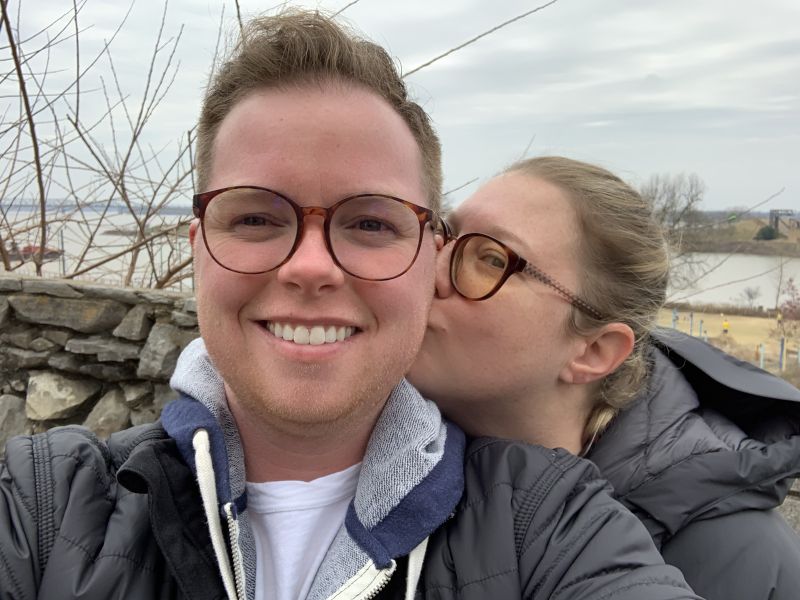 8 / 12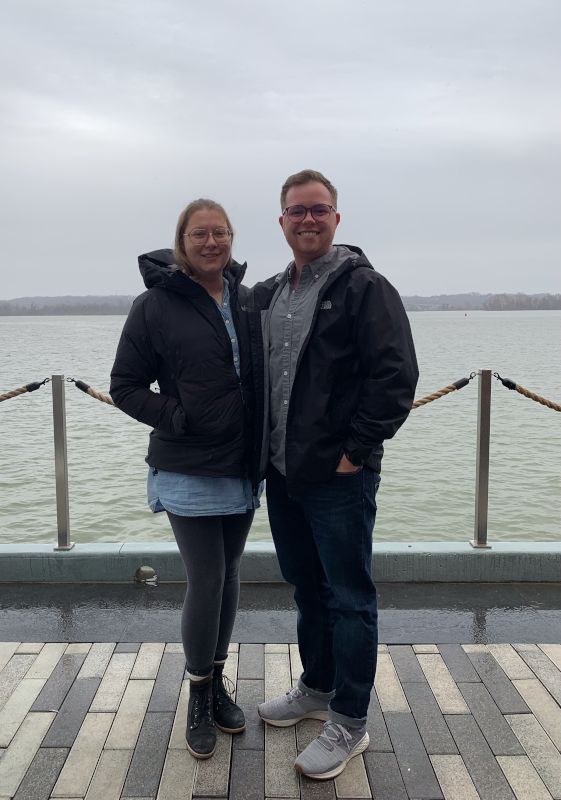 9 / 12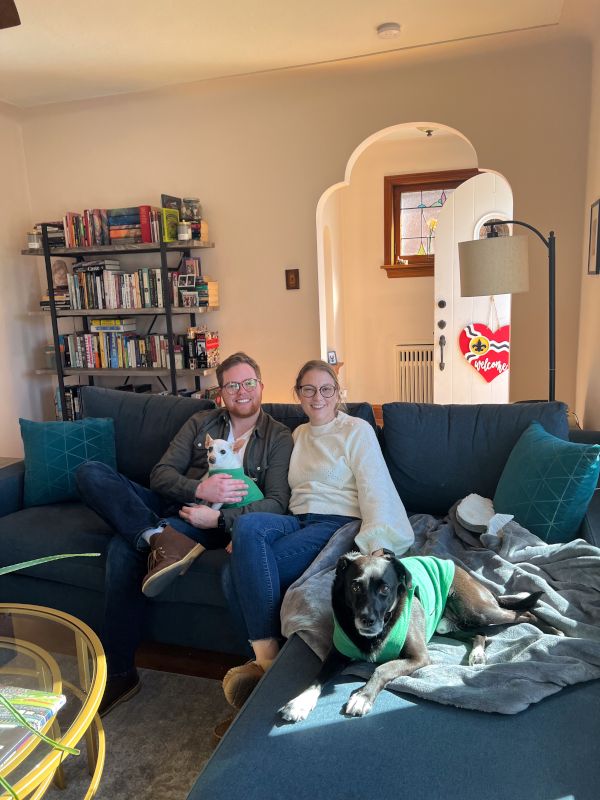 10 / 12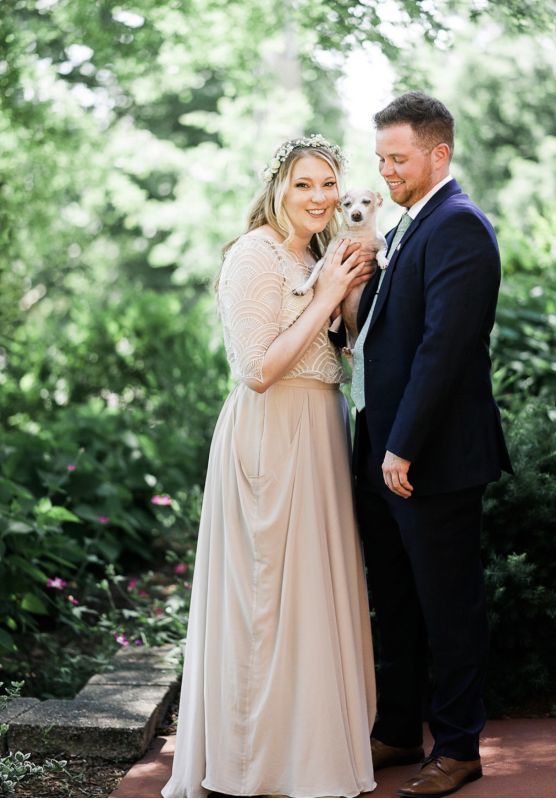 11 / 12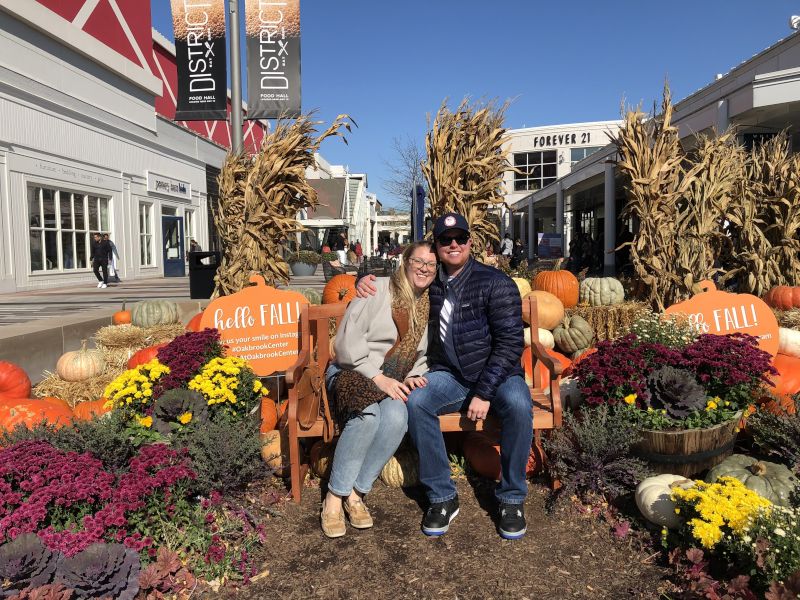 12 / 12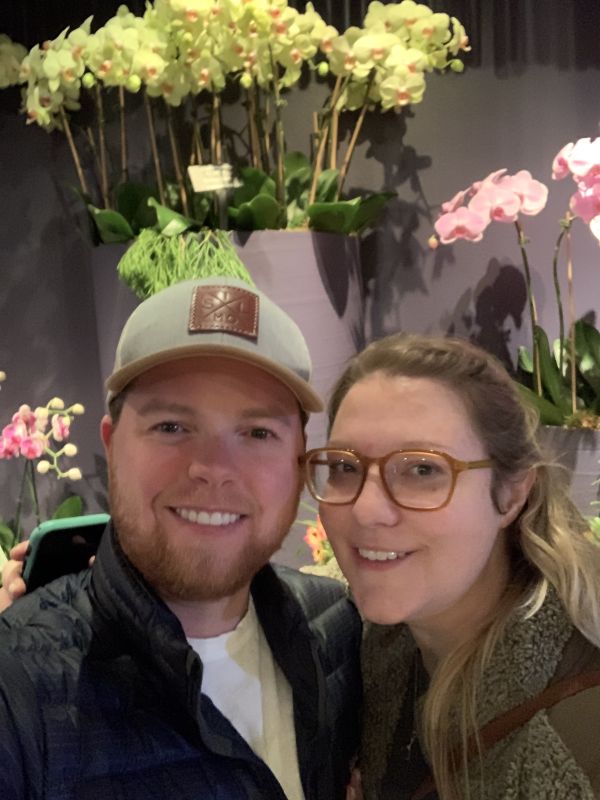 ❮
❯
Our House and Neighborhood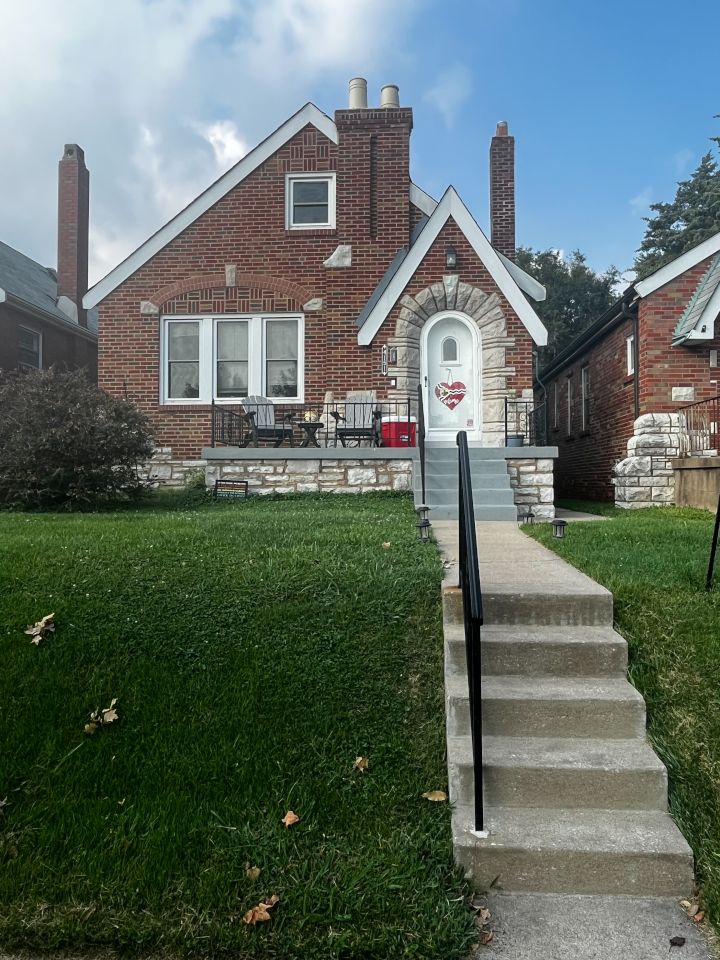 We live in a small neighborhood on the south side of Saint Louis in Missouri. Our home is close to a number of restaurants, museums, and sporting facilities.
We've formed strong relationships with many of our neighbors and check in with our next-door neighbors daily. Our community is very supportive of families. In fact, several generations of one family live on our block! If you were to drive down our street, you would likely see children running from one house to another, walking to get ice cream, and riding bikes to the park.
We live in a four-bedroom, two-bath, Gingerbread-style home. We have a beautiful, grassy backyard with a patio and frequently have outdoor movie nights, complete with a fire pit and an inflatable projection screen! We live within two blocks of a 180-acre park that hosts athletic fields, a playground, and tennis courts. There is a renovated YMCA on the other side of the park with an indoor and outdoor pool.
Holidays are an important part of the neighborhood culture. Our neighborhood hosts a large number of trick-or-treaters every Halloween, most houses decorate for Christmas, and you never have to leave your backyard to get a big fireworks show for the 4th of July.
We love our home and can't wait to for our child to enjoy everything our neighborhood has to offer!
Our Extended Families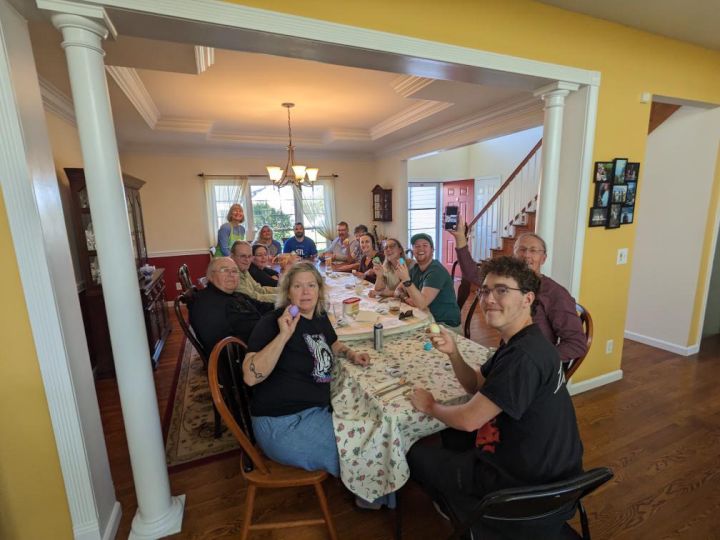 Our extended family is large and full of love!
Becky's dad, Mike, lives 40 minutes away from us, and we do something fun with him at least once a week. We enjoy going to movies, plays, museums, and sporting events together.
Our neighbors, Jeff and Katelyn, live one block away from us, and we often cook, play board games, and watch Marvel movies together with their state-of-the-art entertainment center.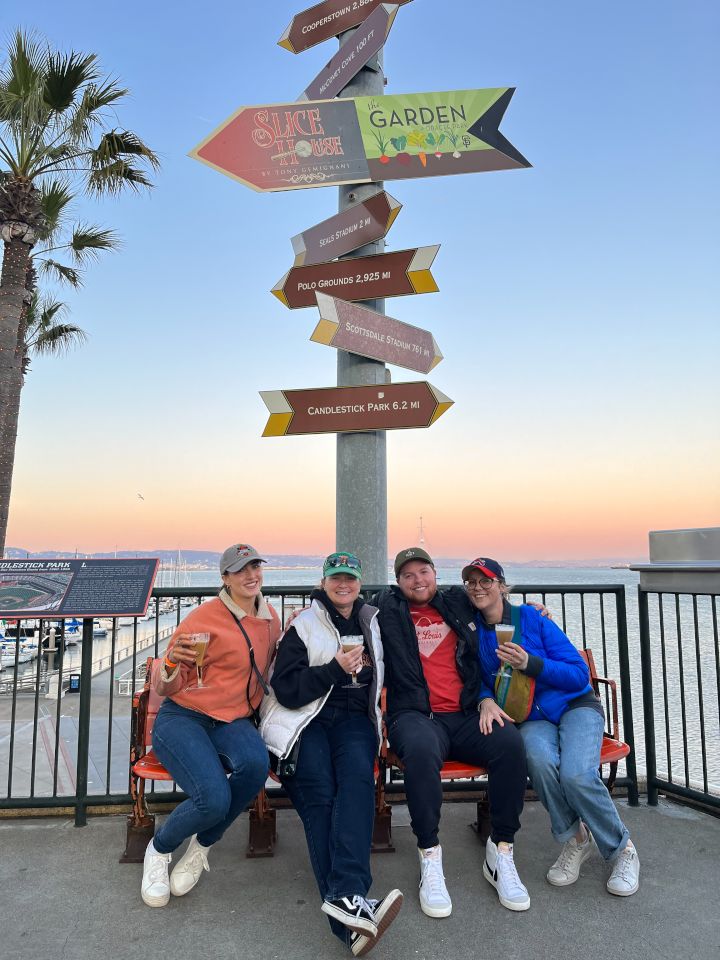 Our child's future godmother, Tricia, lives in Chicago, and she visits Saint Louis several times a year. Tricia loves exploring different restaurants and going for walks around the parks in our neighborhood.
Tristan's dad, Ed, and stepmother, Tricia, live in the D.C. area, and enjoy visits from us. They love grilling, watching movies, and trying new restaurants.
Every person in our extended family is looking forward to spending time with our child. All of us cannot wait to provide our child with love, support, and fun experiences!
From Us to You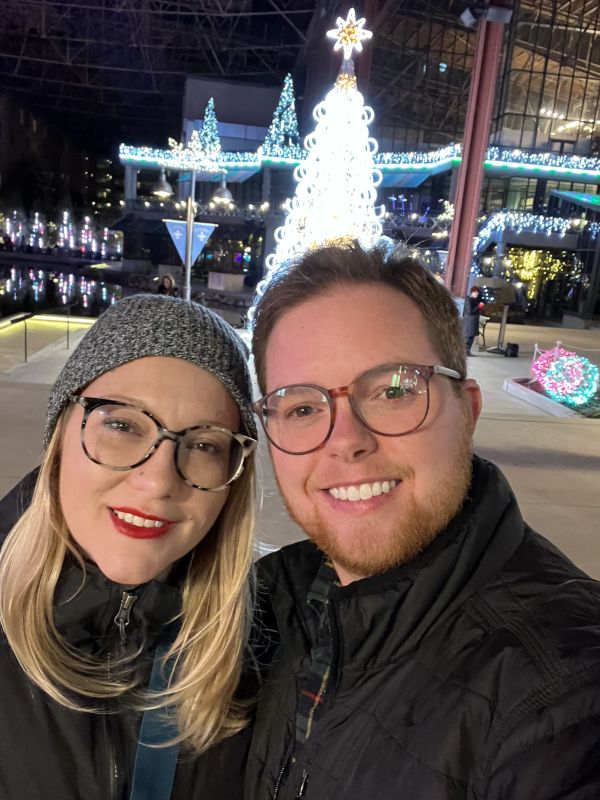 We are so thankful that you have considered us to be potential parents to your baby. We have been married for four years and have a very loving and supportive partnership. We are both individual therapists and take pride in providing support to our clients while continually working on our own mental and physical health. We have wanted to have a child for many years and cannot wait to add another member to our family. We currently have two dogs and two cats who cannot wait to meet their new brother or sister!
During our first date, we went to a restaurant and sat next to a couple with several children. While we were waiting for our food, one of the couple's sons moved next to us and started talking about a complicated math problem. We were amazed as to how this young child was able to understand such a complex equation and started smiling at each other without saying a word. Months later, we talked about that experience, and realized we both came to the conclusion that we could see ourselves and each other as parents. From that moment on, we talked about how we wanted to have children and realized that adoption would be the best fit for our family.
We will provide an amazing life for your baby. Becky is a kind, compassionate, and patient woman. Tristan is a fun, protective, and generous man. We live in a beautiful home and in a safe neighborhood with a diverse and reputable school district. Tristan works from home and Becky works for herself which allows both of us a lot of flexibility. Becky's father, Mike, lives close to us and will be an important part of your baby's life. We know that being a parent is an enormous responsibility and we take this role very seriously. We have a large support network made up of neighbors, close friends, and family, who are all very excited to welcome this child into their lives.
We promise to send letters and photos of your baby to you regularly. We would love to develop a relationship with you, depending on your comfort level, so that you can continue to get to know your baby as he or she grows up. We are of course open to exchanging emails, talking on the phone, and arranging in-person visits. We want to create the largest community possible for your baby so they have all the love and support that they need to live a happy and fulfilling life.
Thank you so much for taking the time to read this letter. If you have any additional questions, please don't hesitate to reach out to us. We are both very open people and are very excited about this adoption process. We can only image how difficult this decision must be for you and want to provide you with whatever support we can.
Wishing you all the best,
Tristan & Becky
Favorites
Actor
Brad Pitt
Ryan Gosling
Actress
Margot Robbie
Kristen Bell
Animal
Otters, they are so cute.
Red Pandas
Author
JRR Tolkien
Kurt Vonnegut or Wally Lamb
Book
The Lord of the Rings trilogy
Slaughterhouse Five
Candy Bar
Milky Way
Anything with caramel!
Childhood Memory
Having Father-Son days with my dad. We would go to an all-you-can-eat buffet and then he would let me pick out some toys.
White Water Rafting on a family vacation in Tennessee
Childhood Toy
Mighty Max
Barbies
Children's Book
Owl Moon
The Wonderful Things You Will Be by Emily Winfield Martin
City
St. Louis, I love it here.
Chicago- I lived there for 18 years until we moved back to Saint Louis to be near my dad.
Classic Movie
Rear Window
Breakfast at Tiffany's
Color
Blue
Peacock blue/green or cool mint green
Day of Week
Saturday
Thursday. The almost to the weekend energy is exciting.
Dessert
S'more anything
Pie. I'd prefer a fruit pie but really any pie is great!
Disney Movie
Aladdin or Kronk's New Groove (straight to DVD)
The Little Mermaid and The Incredibles
Dream Car
Toyota Tundra
Anything that takes us from "Point A to Point B"
Dream Job
Therapist. It's what I do now.
My current job-- Mental Health Counselor. Or a Travel Writer
Dream Vacation
My family going to Italy.
Great Barrier Reef in Australia
Family Activity
Going to the movies.
Anything that includes Tristan and my dad. My dad is a very important part of our family.
Flower / Plant
I like ferns, it reminds me of the dinosaurs.
Gerber Daisies
Food
Sushi
Sourdough Bread or Tomatoes
Form of Exercise
Swimming
Swimming
Fruit
Pears
Right now, blueberries
Game
Yahtzee
Settlers of Catan
Hobby
Dungeons and Dragons
Crafting of any kind
Holiday
Thanksgiving
Thanksgiving
Holiday Song
Silent Night
There's No Place Like Home for the Holidays or Silver Bells
Holiday Tradition
Waking up on Thanksgiving and watching the parade, dog show, football, and then eating.
The Missouri Botanic Garden Glow with family.
Ice Cream
Chocolate ice cream with marshmallow sauce, cookie dough, cherries, and M&Ms.
Gooey Butter Cake
Junk Food
Cheddar Popcorn and Chocolate Covered Pretzels
Soft Pretzels
Leisure Activity
Reading comics
Walking our pups in the park
Magazine
National Geographic
National Geographic
Memory with a Child
Babysitting my good friend's little sister
Babysitting my two year old niece
Memory with Spouse
Going hiking together
On one of our first dates, we went to a small "hole the wall" restaurant for take out. While we were waiting for our food, the children at the table next to us started talking and playing with us. I watched and noticed how natural Tristan was with kids
Movie Munchie
Popcorn with M&Ms in it.
Icees and Popcorn
Movie Quote
"Do, or do not. There is no try"- Yoda StarWars
"It's only after we've lost everything that we're free to do anything."- Fight Club
Movie Type
Horror and Action
Psychological Thrillers/ Horror
Musical
The Lion King
Hadestown
Musical Group
Zac Brown Band
I love music so this is a hard question. Maybe Fleetwood Mac or Paul Simon.
Nursery Rhyme
Apples and Bananas by Raffi
You Are My Sunshine
Olympic Event
Swimming
Figure Skating in the winter, Diving in the summer.
Personal Hero
The Rock
I have been honored to meet many people whom I could call my personal hero. The quality that each of these people have in common is their ability to be vulnerable and resilient.
Play
Othello
Book of Mormon
Poet
Robert Frost
Mary Oliver
Quality about my Spouse
Kindness
Tristan's enthusiasm to include everyone in our lives.
Quote
"Happiness is only real when shared" Christopher McCandless
"An abnormal reaction to an abnormal situation is normal"- Victor Frankl
Restaurant
Chipotle
Olive Garden
Sandwich
Chicken Pesto
Banh-Mi
Scripture
Jesus said, "Let the little children come to me, and do not hinder them for the kingdom of heaven belongs to such as these." Matthew 19:14
"Let him cultivate boundless thoughts of loving kindness towards the whole world-- above, below, and all around unobstructed, free from hatred and enmity."
Shopping Store
Bass Pro Shops
Target
Song
Can't Hurry Love
Our House- CSNY and Handle with Care- Traveling Wilburys and Moondance- Van Morrison and Bridge Over Trouble Water- Simon & Garfunkel
Sport to Play
Water Polo
I enjoy playing catch or shooting baskets. I'm not "athletic".
Sport to Watch
Baseball or Hockey
Baseball
Sports Star
Michael Phelps
Simone Biles
Sports Team
Cardinals and Blues (St. Louis baseball and St. Louis hockey teams)
The Cardinals
Subject in School
History
History
Thing to Cook
Crockpot Salsa Chicken
Fresh pasta and tomato sauce all made from scratch
Time of Day
Night
Early Morning. I enjoy sitting on the couch drinking coffee with our pets reflecting on the day.
Tradition
Celebrating St. Patricks Day with Becky and my Father-In-Law. We go to the St. Louis St. Patrick's Day parade and then we see a movie.
Calling friends and family on my drive home after work
TV Show
Batman the Animated Series
Bob's Burgers or Parks and Recreation
TV Show Character
Shaggy Rogers (from Scooby Doo)
April Ludgate (Parks and Recreation)
Type of Music
Country
Indie Rock and generally any music from 1960's and 1970's- Folk, Rock, Acoustic
Vacation Spot
Bermuda
Bermuda
Video Game
Pokemon
Super Mario Brothers
Get in Touch
Provide more information, so American Adoptions can connect you with this family.
---