1-800-ADOPTION
Thank you for viewing our profile
If you would like to learn more about us, please call 1-800-ADOPTION (2367846), fill out the form at the bottom of our on-line profile page, or email us at bp_information@americanadoptions.com.
To revisit our on-line profile page and view our profile video at American Adoptions, simply use your mobile phone to scan the QR code on the right. We are looking forward to hearing from you!
Charlie & Jimmy
Building a family together is a dream of ours and one that we have been planning for since we met. Adoption for us is the true gift of life and our journey is an intentional decision that we are so thrilled about. Our hearts and the hearts of our community of family and friends are filled with love, joy and devotion. We are honored that you'd consider us as prospective parents to your child.
About Us
Job
Product Designer
Senior Manager, Benefits
Education
Bachelor's Degree in Human Development
Master's Degree in Business Administration
Relationship
Legally Married
What Makes Us Unique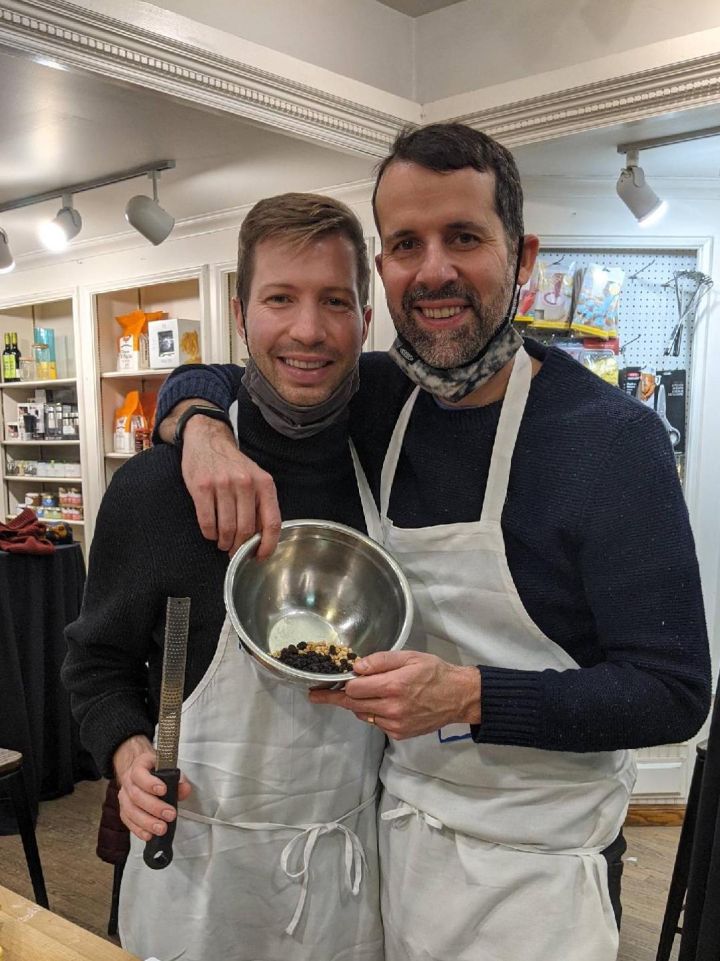 Prior to working in human resources, Jimmy was a chef. He began developing an interest in food at a young age through his mother and grandmother. Cooking is a form of personal expression and he especially enjoys creating artisanal meat and meat-less ball recipes.
Jimmy's other passions include tennis, biking, and restoring furniture. He prioritizes spending time with his nieces and nephews. He introduces them to art, food, culture, and sports. With the passing of Jimmy's father, James, at a young age, he and his siblings grew up quickly. They were raised by a single mother and they tried to help out as much as they could. Through this hardship he developed a sense of independence and a deeper appreciation for his family.
Charlie grew up in a very tight-knit family in the Midwest. His parents and siblings lived a state or two away from any other relatives, so growing up, they leaned heavily on each other and their community of friends and neighbors. Charlie now works as a product designer in healthcare technology, and enjoys any kinds of creative hobbies: playing piano, drawing, painting, and cooking/baking. He adores his nieces and nephews and loves seeing the world through their eyes.
As a gay couple, and growing up as members of the LGBTQ+ community, we have been forced to develop our own self-acceptance and self-love while walking through a world that is not always welcoming. We understand the importance of being resilient in who we are.
Our Promise to You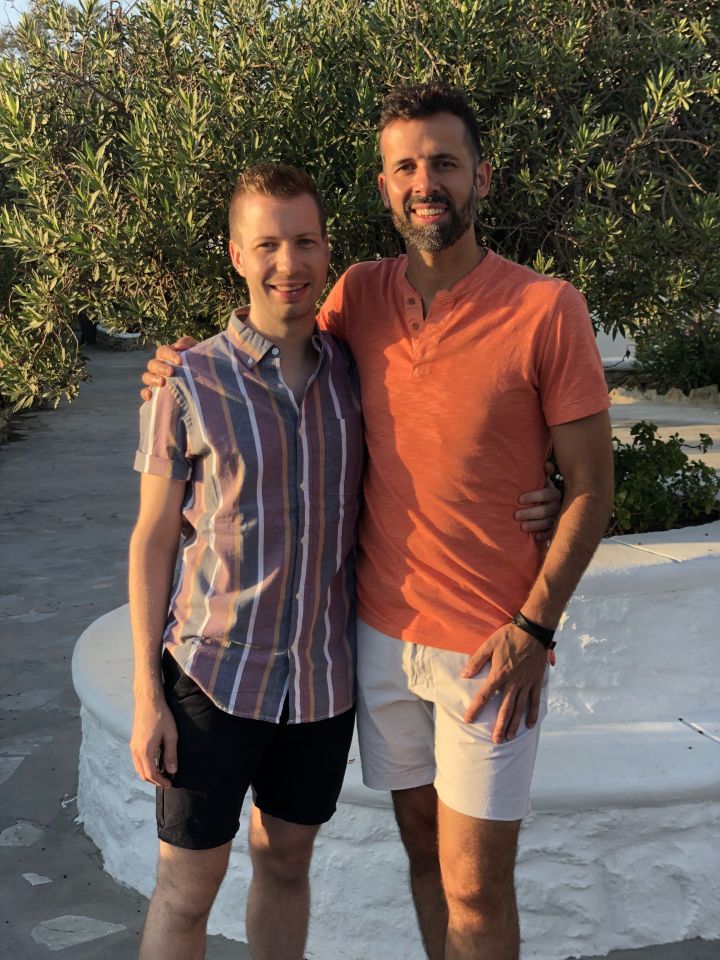 We promise to love your child unconditionally and always put them first. If you choose open adoption, we would also commit to including you in your child's life in the manner you are most comfortable with. We understand the long-term importance that you will have for them, and we are sure that they will have questions we wouldn't be able to answer without you. We would be open and honest with your child about their adoption, emphasizing the compassion and courage that guided your decision. Maintaining a relationship and communication with you as the birth mother is very important for the child's well-being. If you choose open adoption, we are excited to build a relationship with you in the years to come, by sharing pictures, emails, videos, and stories. We can meet virtually or in person if you would like so you can stay connected.
Our conversation about adoption and everyone involved in this child's story, especially you, will be introduced and discussed from day one. This child's story is exciting, unique, personal, and we want to celebrate every beautiful moment in its entirety. We are wholeheartedly committed to this child our relationship with you.
Cultural Diversity
We have always sought out and looked for people that are different from ourselves. This is something that began at a very young age because it has always been so interesting learning about different thought processes, perspectives, languages, foods, traditions and ultimately about other parts of the world.
We are part of a diverse community of people made up of different genders, races, nationalities and identities and we embrace all of it. Although we may come from different backgrounds, what is consistent among us is that we are all supportive, accepting, love food and enjoy having a fun time.
We want to make sure this child is part of the community they belong to and we intend to live in a neighborhood that consists of the culture this child is part of. We plan to have ongoing open and honest conversations about diversity with this child throughout their life, regardless of their race, so we can make sure to support their own identity and journey.
Books, museums and toys are another great way to start introducing the child at a young age. Introducing them to people we know that they may be able to more closely identify with or at least provide them with the option to do so. It is important for us to incorporate this child into diversity because the world of people is a diverse makeup.
Photos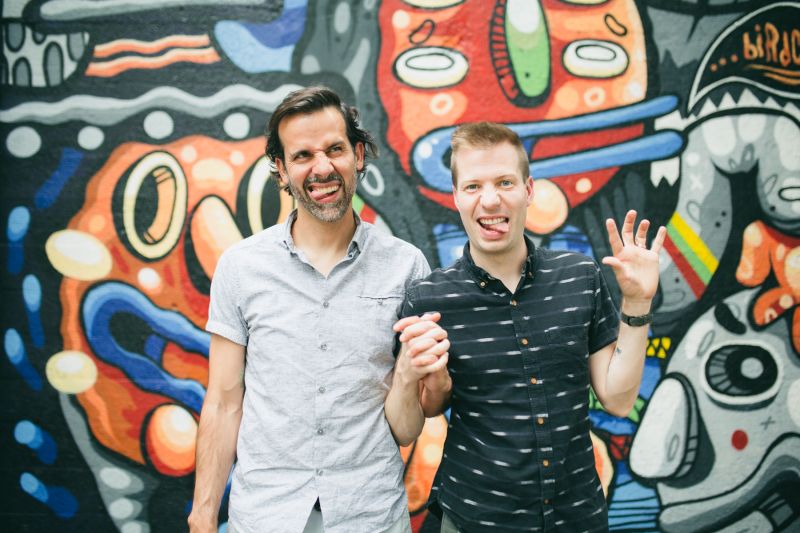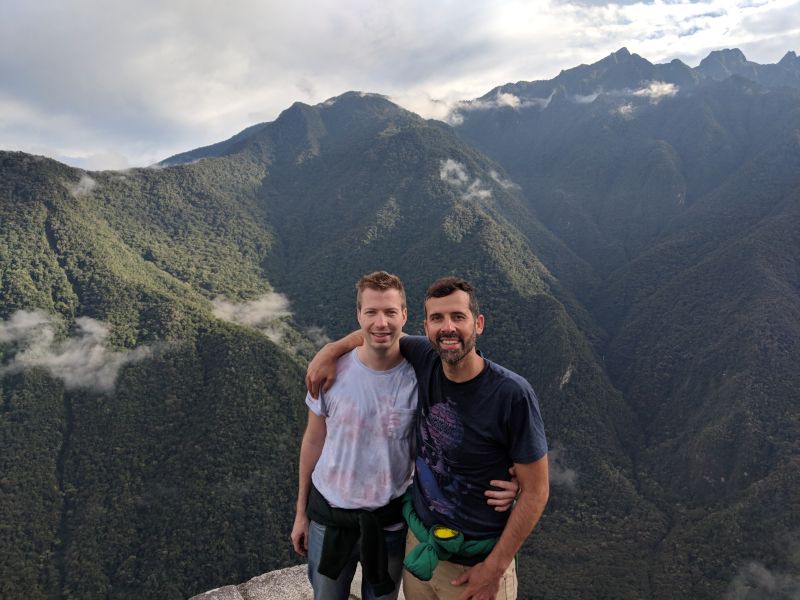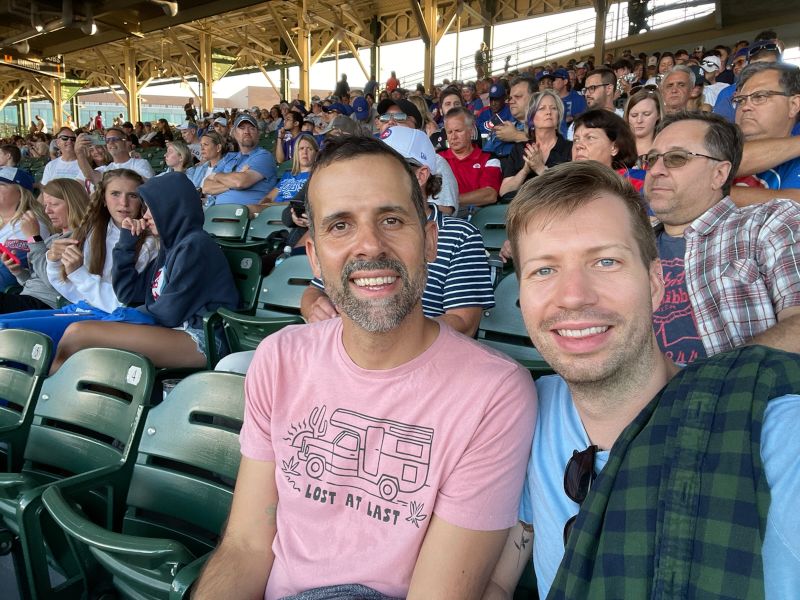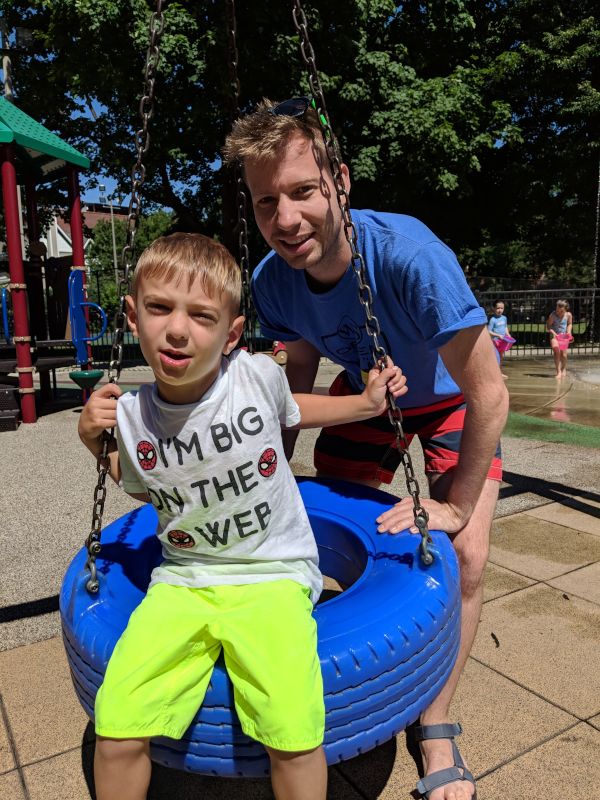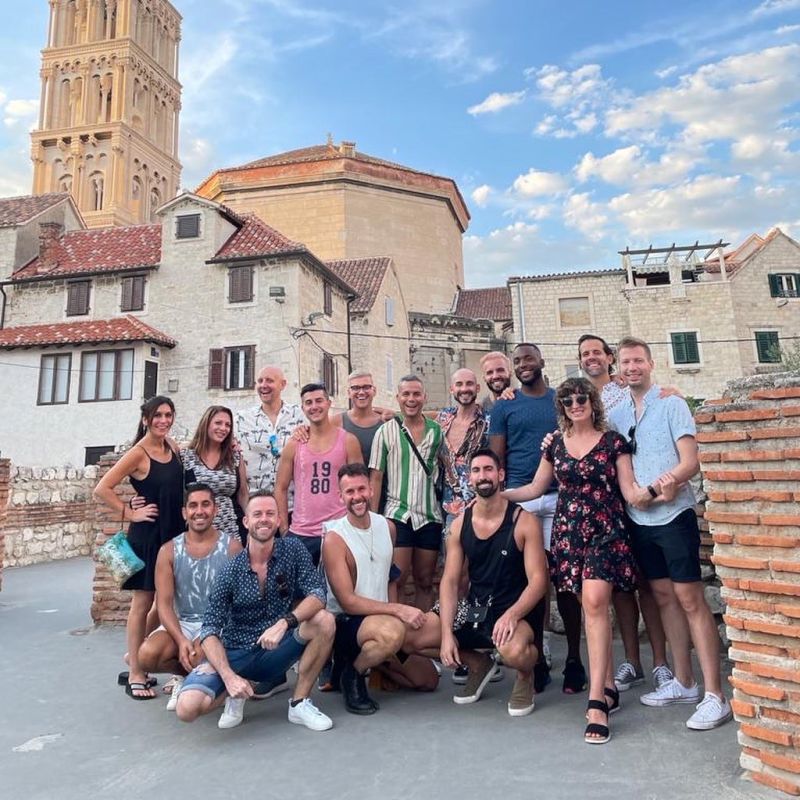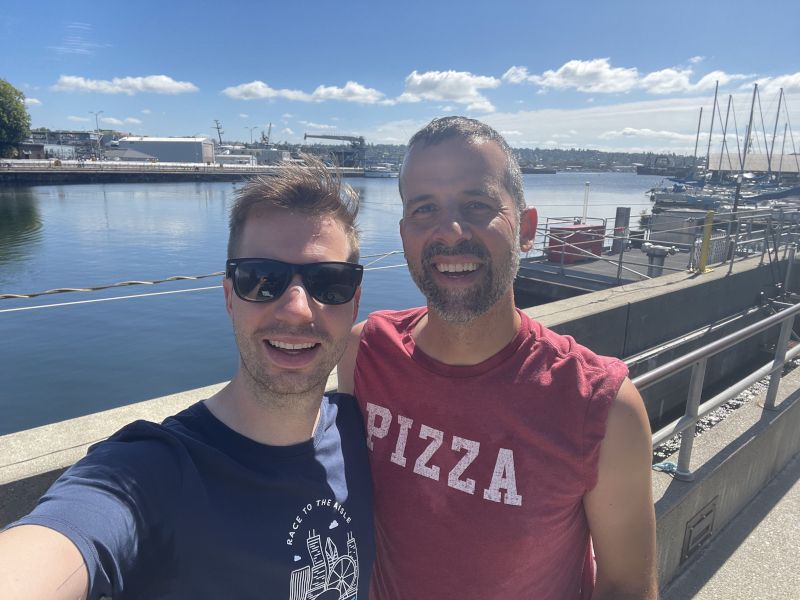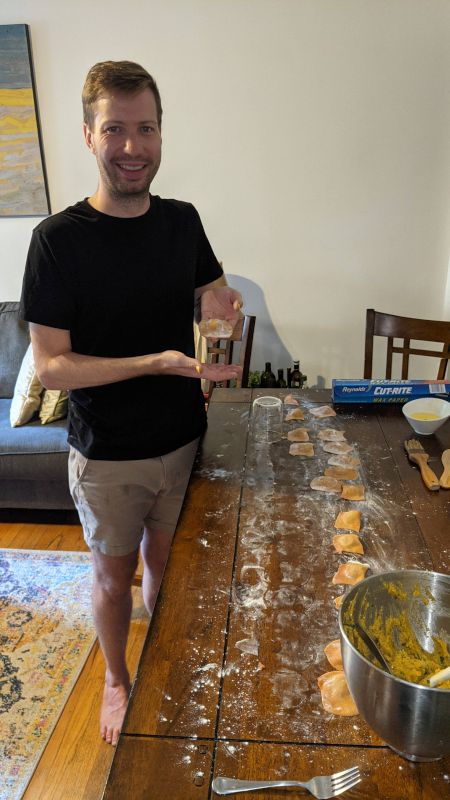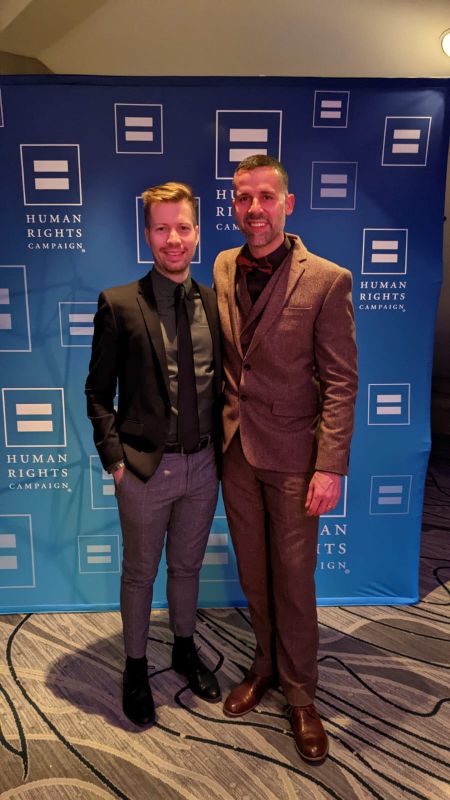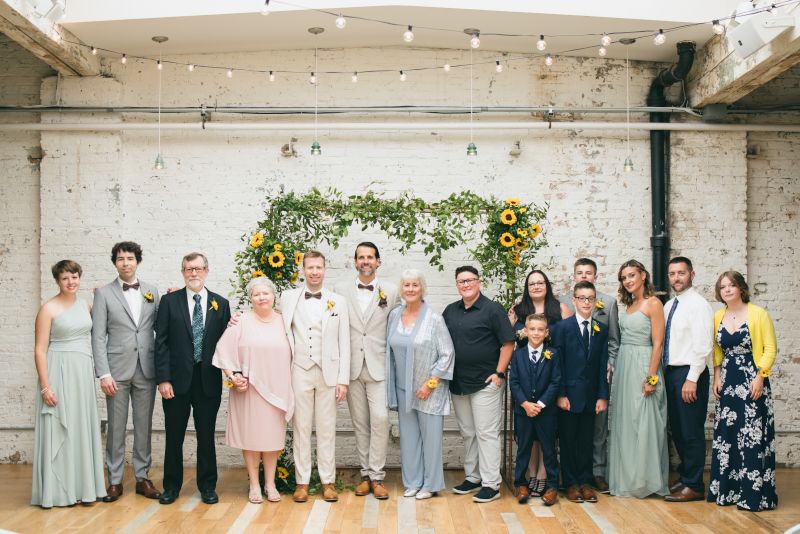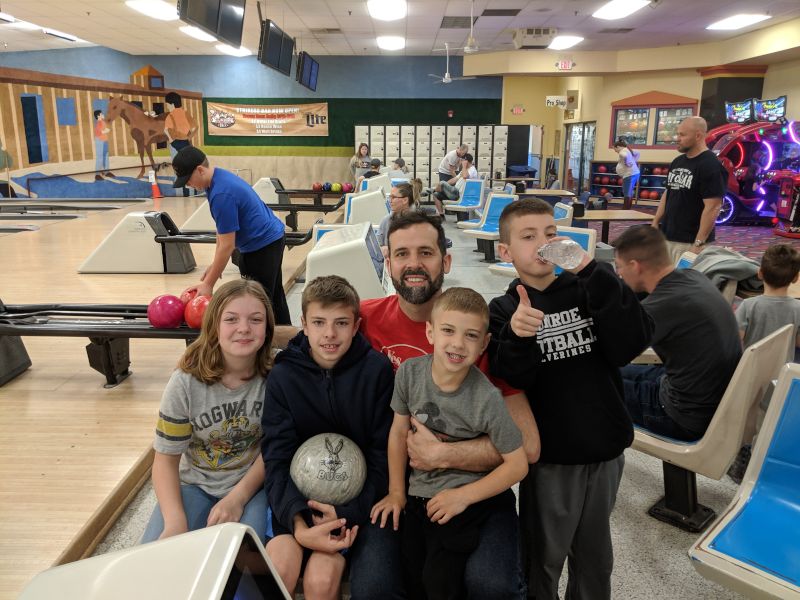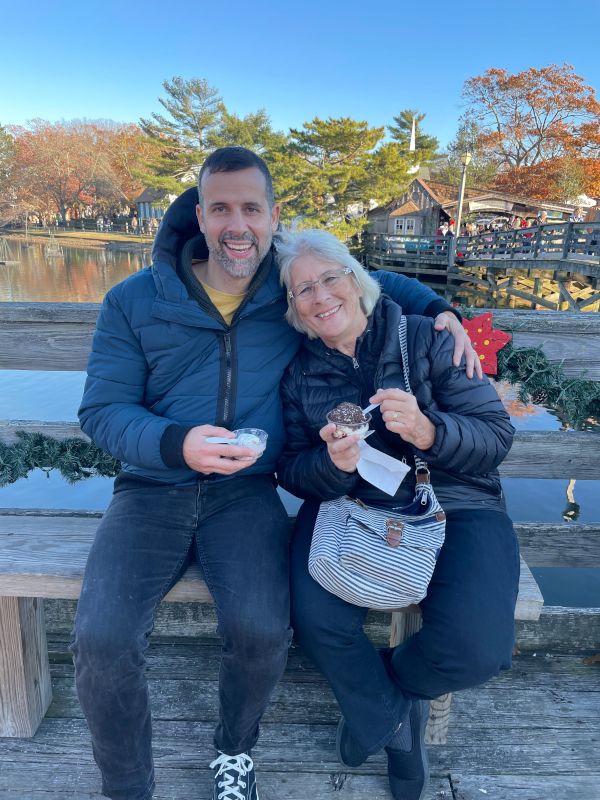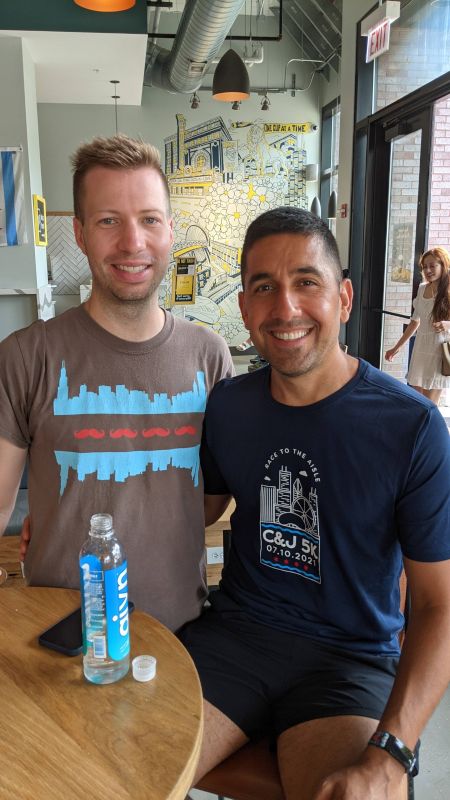 ×
1 / 12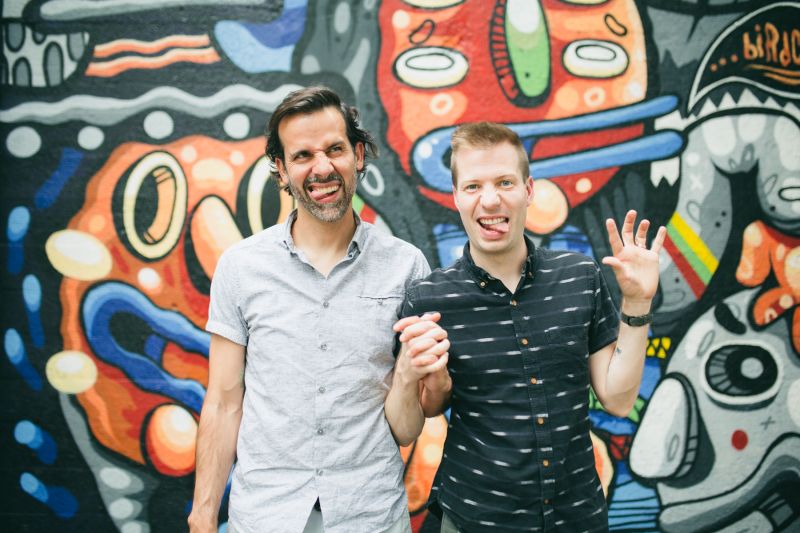 2 / 12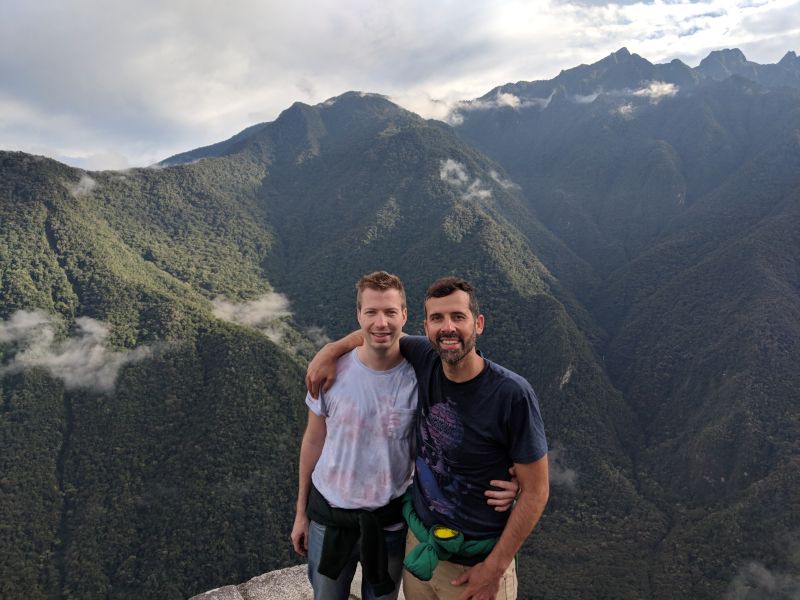 3 / 12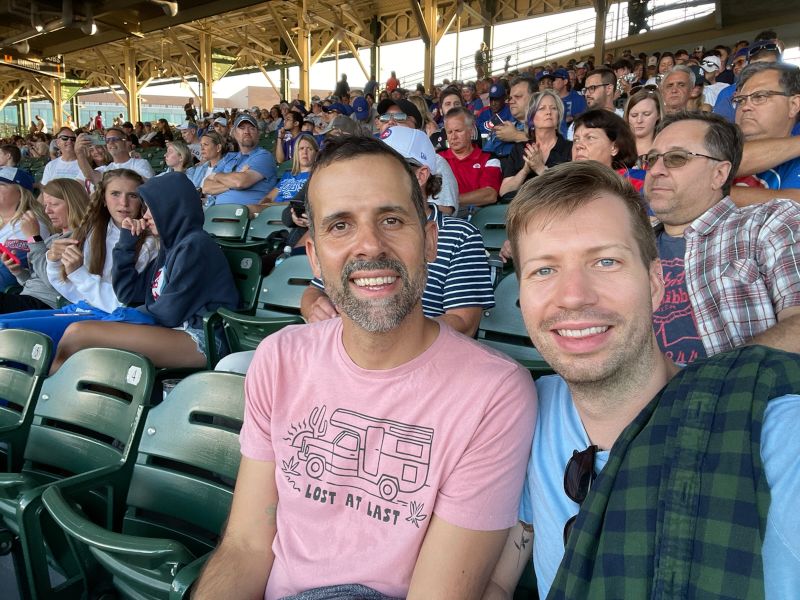 4 / 12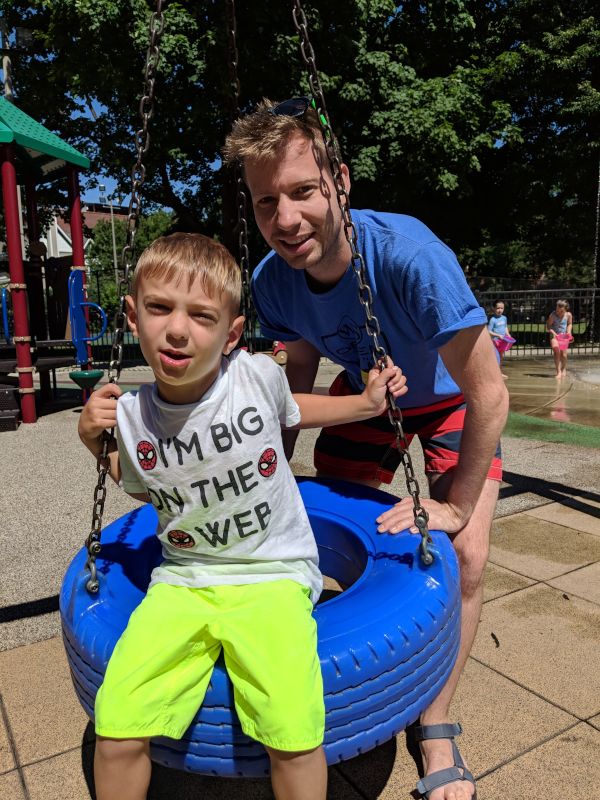 5 / 12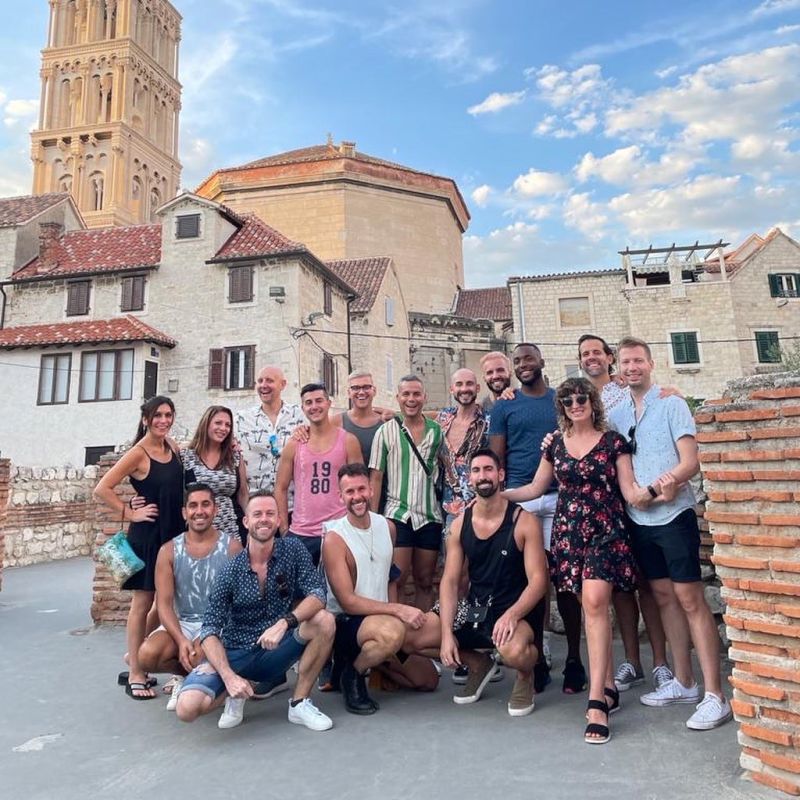 6 / 12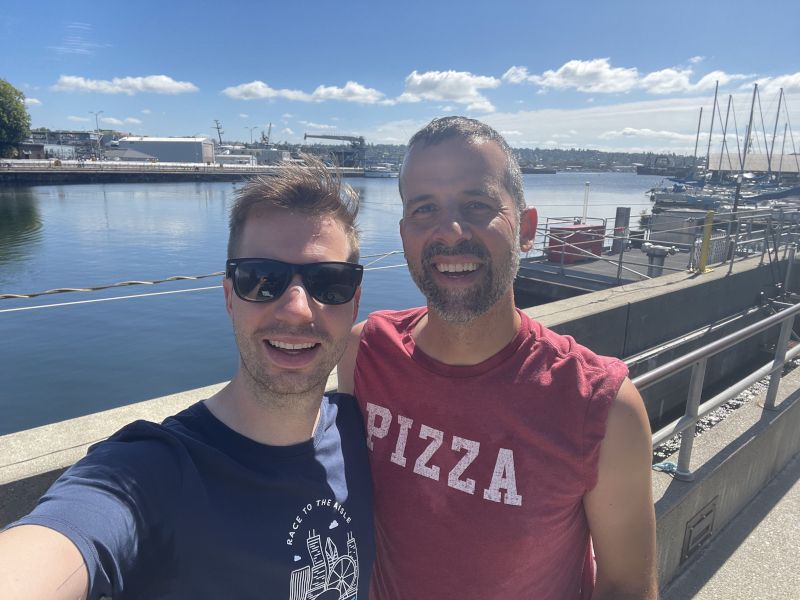 7 / 12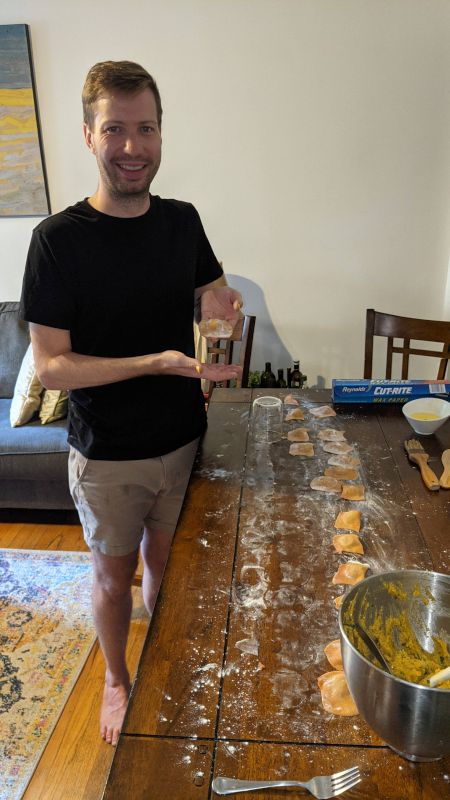 8 / 12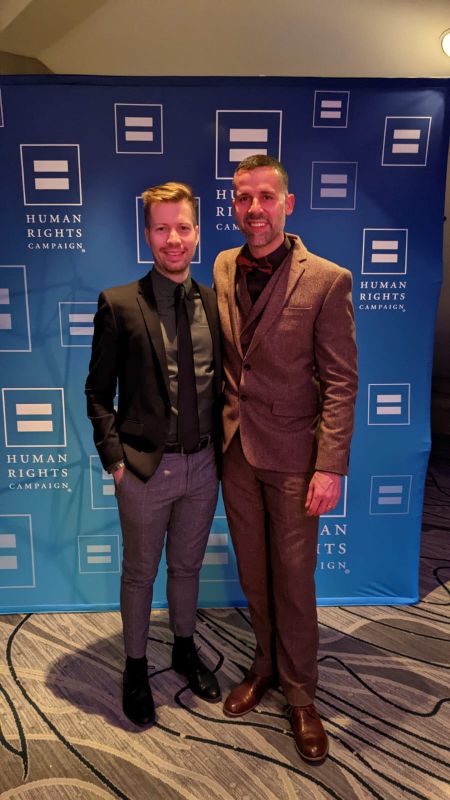 9 / 12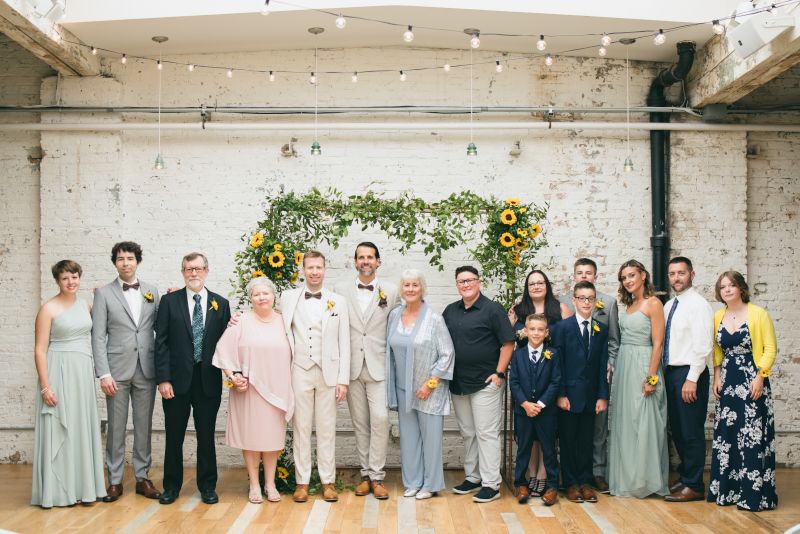 10 / 12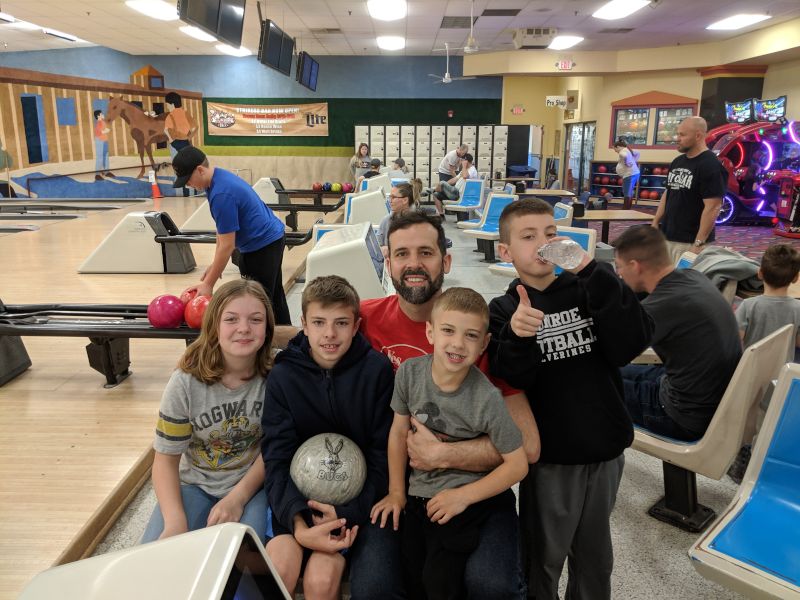 11 / 12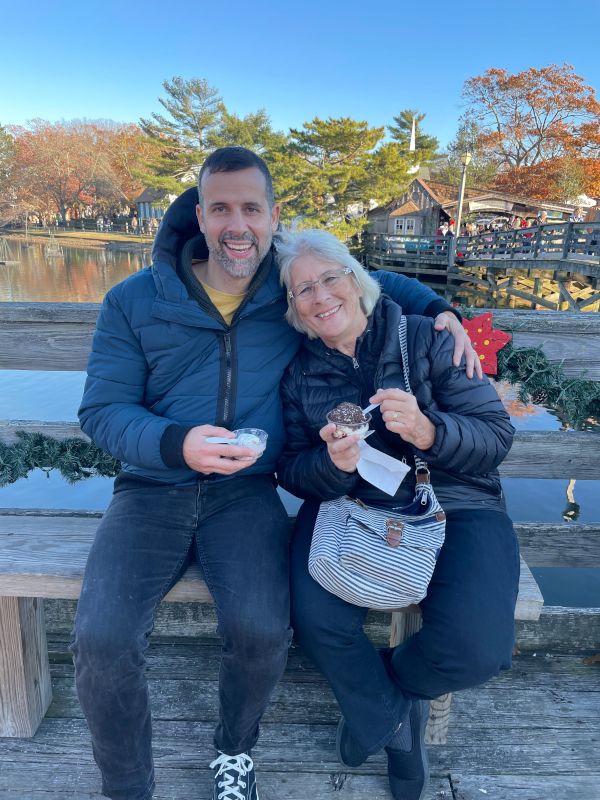 12 / 12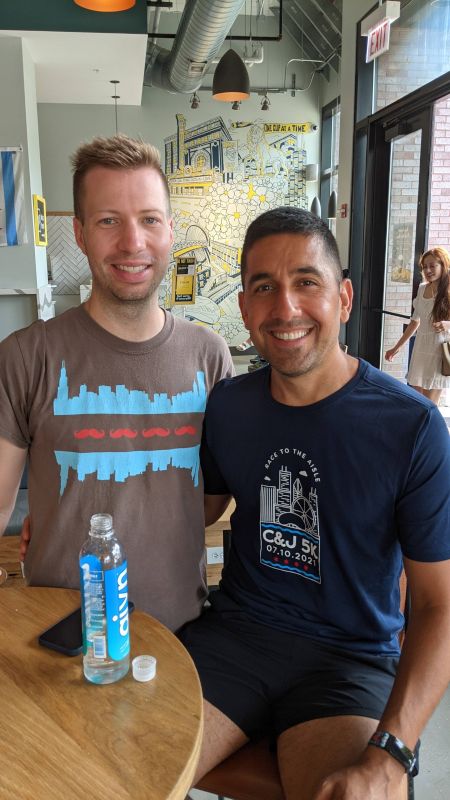 ❮
❯
Our House and Neighborhood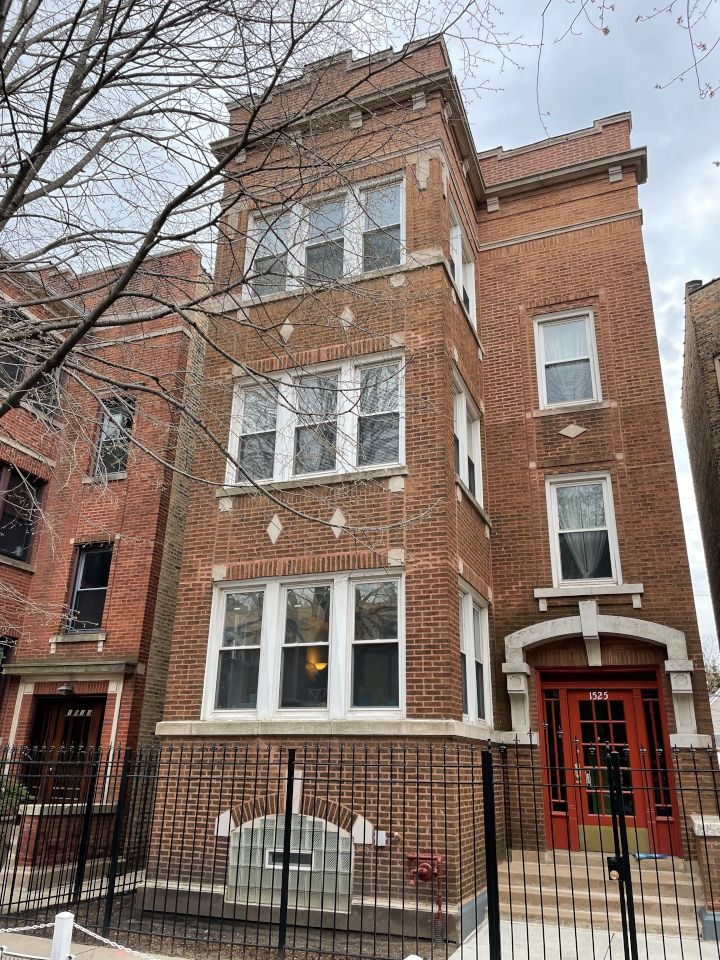 Our community consists of playgrounds, schools, dance studios, farmer markets, theaters, local shops and beaches that are family friendly and/or specifically for kids. Our neighborhood consists of many families, some of which are our friends, who are raising children. There are many local shops and during Halloween everyone brings their child trick or treating down the main strip to display their fun costumes.
We live on the second floor of an antique Chicago-style building. We have nine total rooms, of which three are bedrooms. Our favorite rooms are the two sun rooms where we grow our plants, decorate with art from our travels and enjoy reading in.
We are in walking distance to lake Michigan which has beautiful lake front parks and beaches that are designed with kids and families all in mind. While we live in a major city, there is a lot of nature, trees, flowers, lakes and outdoor activities that are kid friendly.
Near us is a large flower market, a Mexican bakery, playgrounds and lake front paths. Kids can skate board, play basketball, climb jungle gyms, pick Spring flowers, explore fun murals and eat sweets. Our neighborhood is quaint and filled with local shops and friendly people. Our nieces and nephews love visiting and exploring.
Our Extended Families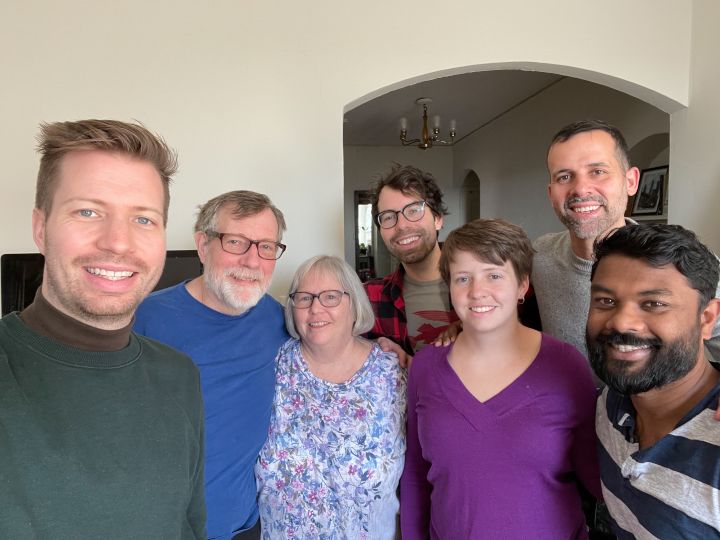 When our friends and family are around we enjoy watching movies together, cooking meals, joking, listening to music, singing, dancing and playing games. For example, during Christmas we all got together and each of us, which included our nieces and nephews, cooked a meal together. The dishes included, homemade gnocchi, lemon ricotta cookies, Pop's (Jimmy's Grandfather) Chicken Wings and roasted pork. We watched the Avengers movie and played card games.
Our families live outside of our state and we visit one another frequently. They enjoy visiting our home and exploring our city and we love taking trips to see them.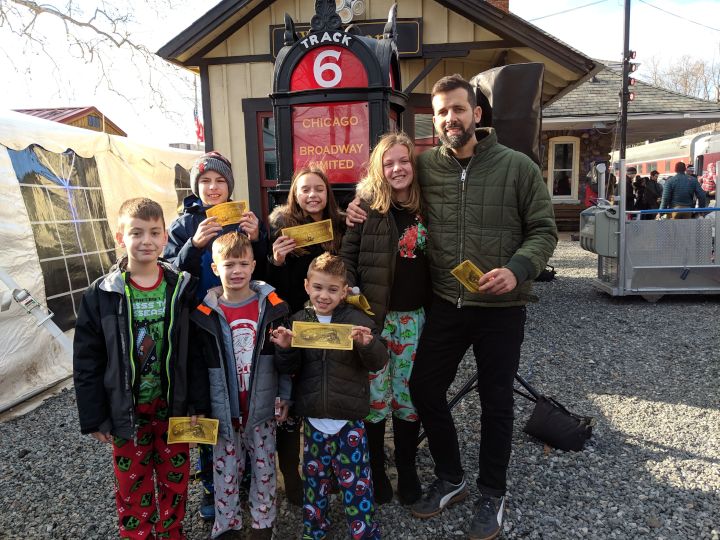 As a tradition, during the holidays we always visit New Jersey and take our nieces and nephews on a fun adventure to experience together. The experiences have consisted of a theater show, food tours, video games at Dave & Buster's, Polar Express Train Ride, exploring holiday markets, zoos and magic shows. Traditional foods we make are homemade tomato sauce, Pop's chicken wings, homemade pastas, pierogi, sourdough bread and rainbow cookies.
Our families are extremely excited, supportive and can't wait for the new addition of a child. They continuously express their confidence in us and are cheer leading us on. Our nieces and nephews are always hoping for additional playmates, and our parents love being grandparents.
From Us to You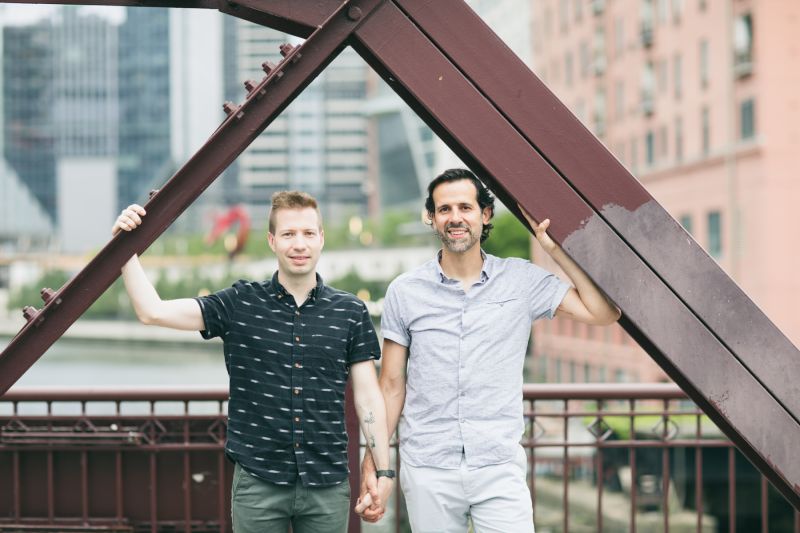 We are Jimmy and Charlie, and we want to first thank you for taking the time to learn about us and our loving community of family and friends. We can never truly understand what you're going through right now. Please know that we are filled with gratitude and admiration for your selflessness in considering adoption. We also want to extend warm thoughts and support in your journey and while we are so excited at the prospect of starting a family of our own, we understand you are facing a very difficult and emotional decision.
Should you choose us, here's a little bit about who we are and the life your child would experience. We met during a hot and sunny summer in Chicago in 2015. Jimmy was completely new to the city and Charlie recently finished college and had already been living in Chicago for two years. After chatting through an online dating App for over a month, Charlie invited Jimmy to at a friend's housewarming party to meet in person. While Jimmy was chatting it up with the other attendees, Charlie was hidden away playing hard to get. Jimmy wasn't sure where Charlie was and started to think that perhaps he wasn't interested. While Jimmy contemplated leaving and shortly before he did, Charlie walked out and said hi. They immediately hit it off. Charlie thought Jimmy was very easy to talk to and was hooked by his laughter, and Jimmy found Charlie to be very warm and sweet. We spent the rest of the evening laughing and dancing together, and our relationship kept growing from there. After getting engaged in January 2019, we became married in February 2021. We knew from very early on in our relationship that we wanted to have kids and grow a family, and we were so excited about beginning the journey.
Our home is filled with joyful laughter, sounds of our favorite music (including everything from Madonna to Stevie Wonder), savory and sweet aromas from cooking dinner and desserts, and lots of love and warmth from us and our loved ones. We love spending time with one another, doing things like cooking homemade pasta, experimenting with new recipes, or going on adventures and seeing magic shows or musicals. It's important to us that this child grows up in an uplifting and nurturing environment filled with different races, cultures, genders, communities, backgrounds, and beliefs. We want to provide this child with every opportunity possible and will do everything in our power to make that possible. We will be open and honest with our future child about their adoption, emphasizing the compassion and courage that guided your decision. We will provide unconditional love, support, and guidance, and will accept them for all that they are throughout their life. We would commit to doing our absolute best to help them grow into a kind, smart, responsible, and loving adult.
We are honored that you are considering us, and we promise to love your child unconditionally and always put them first. If you choose open adoption, we would also commit to including you in your child's life. We understand the long-term importance that you will have for them, and we are sure that they will have questions we wouldn't be able to answer without you. We would be open and honest with your child about their adoption, emphasizing the compassion and courage that guided your decision. Developing a relationship and communicating with you as the child's birth mother is very important. We would be excited to build a relationship with you in the years to come, by sharing pictures, videos, letters, emails and stories. We are also open to meeting again in person, connecting over the phone or video if you would like.
We so appreciate you reading about us and the life we would strive to provide for your child. We hope that this profile will provide a glimpse into the life your child would have growing up as a part of our family. We are so excited to welcome our future child into our hearts and our home. We are grateful for the opportunity to share our story with you, and we wish you the very best.
Charlie & Jimmy
Favorites
Actor
Jonathan Groff
Samuel L. Jackson
Actress
Kate Winslet
Kate Winslet
Animal
Dog
Clydesdale horse
Author
Riley Sager
Stephen King
Book
The Book Thief
The Lord of the Rings
Candy Bar
Milky Way
Snickers
Cartoon
Scooby Doo
Duck Tales
Childhood Memory
Sledding down the hill next to our house with my siblings during winter
Laughing and exploring with my best childhood and long time friend.
Childhood Toy
Puzzles
Barbie and He-man
Children's Book
The Very Hungry Caterpillar
Clifford the Big Red Dog
Classic Movie
Wizard of Oz
Beetlejuice
Day of Week
Sunday
Thursday
Dessert
Chocolate chip cookie
Tiramisu
Disney Movie
Hercules
Little Mermaid
Dream Car
Honda HR-V
Jeep Wrangler
Dream Job
Cafe/bookstore owner
Restaurant Owner
Dream Vacation
Saint-Tropez or any Mediterranean coastal city
Naples, Italy
Family Activity
Making crafts together
Cooking
Flower / Plant
Daisy
Orchid/ Christmas Cactus
Form of Exercise
Running
Running and biking
Fruit
Blueberries
Strawberry
Hobby
Baking desserts or playing piano
Cooking
Holiday
Thanksgiving
New Years
Holiday Song
Let It Snow
All I Want for Christmas is You
Holiday Tradition
Cooking dishes with my siblings
Cooking Pop's Chicken Wings
Ice Cream
Chocolate chip cookie dough
Rocky Road
Junk Food
Cheese ritz bits
Haribo Gummy Bears and Potato Chips
Leisure Activity
Going for long walks
Grabbing Coffee at local shops
Magazine
Bon Appetit
Bon Appetit
Memory with a Child
Exploring a fun, Christmas-themed town in south New Jersey with our nieces and nephews
Playing video games, roller skating, bowling and eating pizza
Memory with Spouse
Traveling to Italy with Jimmy and experiencing part of his ancestral background through his eyes
Exploring the world and eating fun food together.
Movie
The Incredibles
The Matrix
Movie Munchie
Popcorn and Twizzlers
Charcuterie board of meats, cheese, bread, jams and desserts
Movie Quote
"There's no place like home." - Wizard of Oz. I grew up watching Wizard of Oz multiple times a year at my grandparents' home
You know, a heart can be broken, but it keeps on beating, just the same.
Movie Type
Comedy
Superhero
Musical
Rent or Mamma Mia
The little shop of horrors
Musical Group
MUNA
En Vogue
Nursery Rhyme
Frere Jacques
You are my Sunsine
Olympic Event
Gymnastics
Curling
Personal Hero
My brother
Mom and Grandfather
Play
A Raisin in the Sun
Hamilton
Poet
Shel Silverstein
Lauren Hill
Quality about my Spouse
His sense of humor and adventurous spirit
love and acceptance
Quote
Cherish your yesterdays, dream your tomorrows and live your todays.
When one door closes another one opens
Restaurant
Wasabi (ramen restaurant in Chicago)
Spacca Napoli
Sandwich
Turkey reuben
Porkroll on everything bagel
Shopping Store
Trader Joe's
Eataly
Song
"Killing Me Softly" - The Fugees
I will always love you
Sport to Play
Soccer
Tennis
Sport to Watch
Tennis
Tennis
Sports Star
Serena Williams
Michael Jordan
Sports Team
Chicago White Sox
Chicago Bulls
Subject in School
Math
Anthropology
Superhero
Green Lantern
Shrek
Thing to Cook
Homemade lasagna
Homemade pasta
Time of Day
Mornings
Morning
Tradition
Spending time at the lake in the summer
Making homemade pasta and sauce
TV Show
Top Chef
Shark Week
TV Show Character
Janine Teagues from Abbott Elementary
RuPaul
Type of Music
Jazz/Soul and Dance pop music
Soul and Pop
Vacation Spot
Samish Peninsula, WA, or anywhere in the Pacific Northwest
Italy
Video Game
Kingdom Hearts
Mortal Kombat
Get in Touch
Provide more information, so American Adoptions can connect you with this family.
---