1-800-ADOPTION
Thank you for viewing our profile
If you would like to learn more about us, please call 1-800-ADOPTION (2367846), fill out the form at the bottom of our on-line profile page, or email us at bp_information@americanadoptions.com.
To revisit our on-line profile page and view our profile video at American Adoptions, simply use your mobile phone to scan the QR code on the right. We are looking forward to hearing from you!
Jordan & Damien
We would love the opportunity to adopt. Adopting would mean the world to us because it has been our lifelong dream. We appreciate you taking the time to read our profile. We are a kind and loving couple that want to share our love with a child if we are given the opportunity to adopt. Hope we can work together to build a brighter future for all of us.
About Us
Job
Registered Nurse
Store Manager
Education
Bachelor's Degree in Nursing
Bachelor's Degree in Speech Pathology & Audiology
Relationship
Legally Married
Our Life Priorities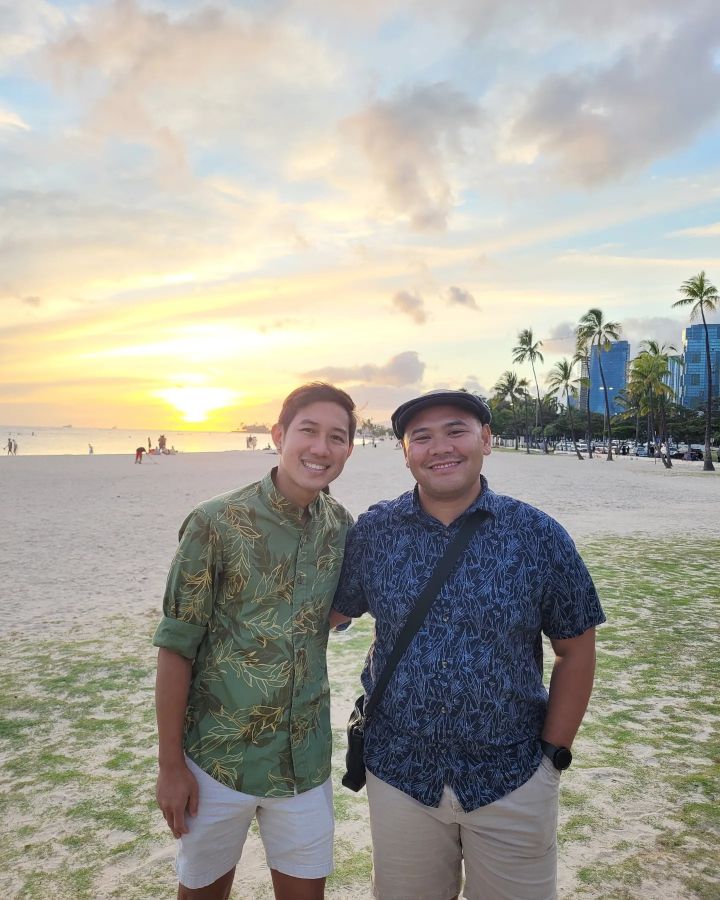 We believe family and friends are important. Jordan takes his brother with autism to buy groceries twice a month. He also supports his family with anything they need. His family knows they can call him for advice or if they need help. He often let's others needs first before his needs.
Damien is close to his sister. They speak almost every day. His siblings also look up to him because he is the oldest brother. Damien considers his friends as his "chosen family." He enjoys spending a lot of time with them and they always love having him present in their lives.
We both love spending all our time together and enjoying talking, laughing, and having fun. We try to always share our responsibilities equally. For example, we take turns making or buying dinner, driving to and from places, and owning our daily chores.
Our Leisure Time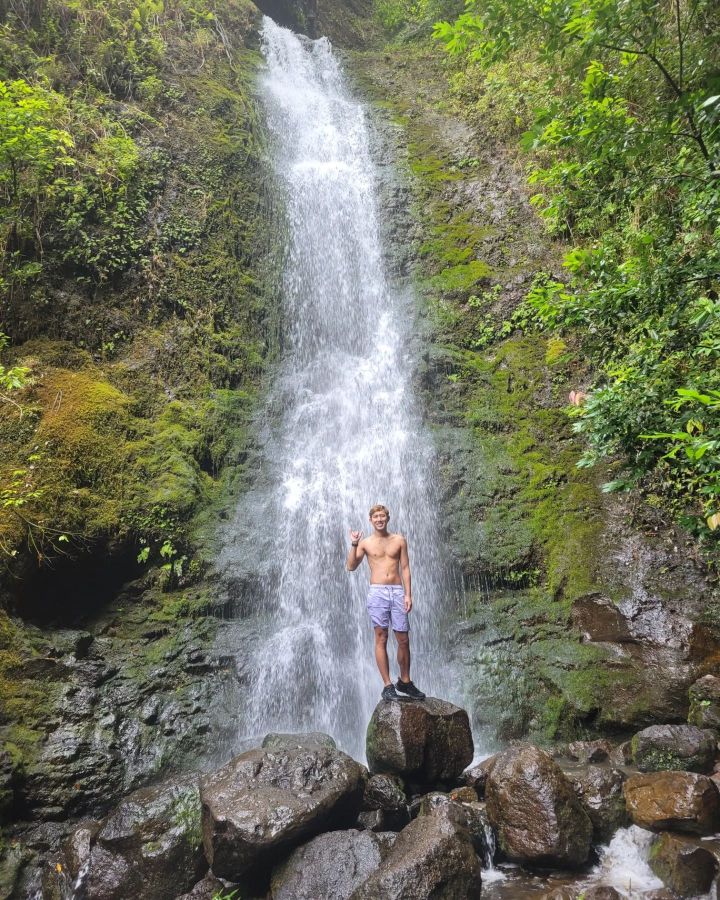 Jordan in his leisure time likes to maintain a healthy balance of mind, body, and spirit. He will exercise in the morning and go walking for a few miles to the store and back. He will then do any paperwork or house chores.
After completing his errands, Jordan will relax by singing karaoke and dancing. Jordan was in choir and in a singing group called Kanikapila in college. He was also in hula group called "Island Harmony" in high school.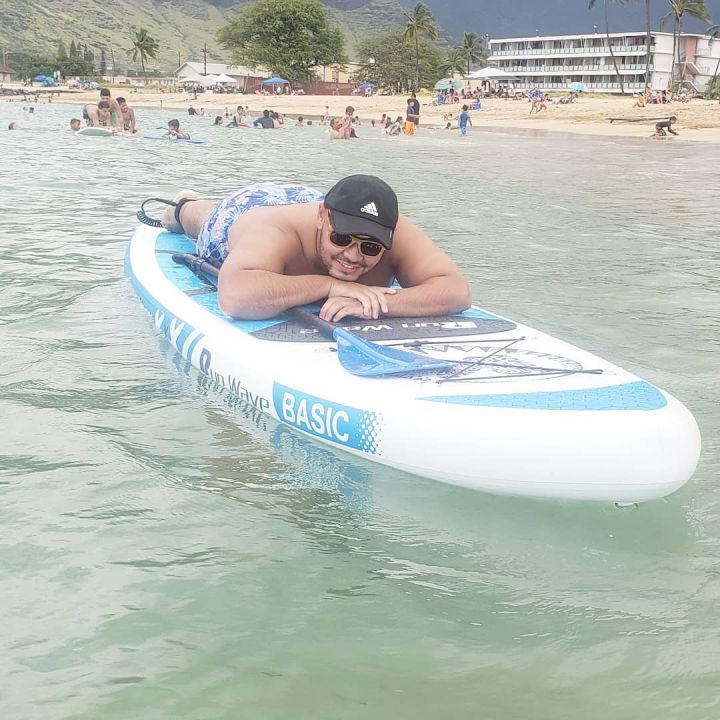 Jordan also enjoys swimming and loves to go to the beach. He is athletic and enjoys hiking the many trails of Hawaii. He looks forward to community events such as the sunflower harvests, pumpkin patches in October, and the numerous Japanese bon dance festivals across the island. He will actively participate by dressing up and dancing. He will also sew his own costumes and clothes with a sewing machine.
Damien enjoys many of the same things. We do our activities together singing karaoke, dancing, going to the beach, hiking, and festivals. He also enjoys eating good food. We often go to restaurants or he will cook. His favorite foods are Mexican, Filipino, Steak houses, and Thai food. Damien loves to read, listening to music, and watching his favorite movies and television series.
Damien also enjoys being active in the community. He was the event leader of American Cancer Society Relay For Life fundraiser for many years. He has also been interviewed on television by our local news station for the event many times. He follows politics and the news. He has volunteered a few times at the ballot office for presidential elections.
Our Cultural Heritage
Jordan is Laotian. He can understand Lao but can speak only a little. His family practice traditional Laotian traditions. His mother makes Lao and Thai food. Jordan's mother often comes to cook dinner at our house. Jordan's family is Buddhist. When there is a passing in the family we will go to a Lao temple and pray to pay our respects.
Damien is of Mexican, Hawaiian, Filipino, and European descent. Growing up in a Catholic household, he was raised to love his neighbor, never to use the word hate, and to live by the "Golden Rule." Raised with his father's family, he strongly identifies with Latino and American traditions. His mother of Hawaiian and Filipino descent raised him with the spirit of Aloha and traditional Hawaiian customs and food.
We both try to pray together before dinner and on our own. We believe in the importance of balance between mind, body, and spirit to live a healthy life.
Photos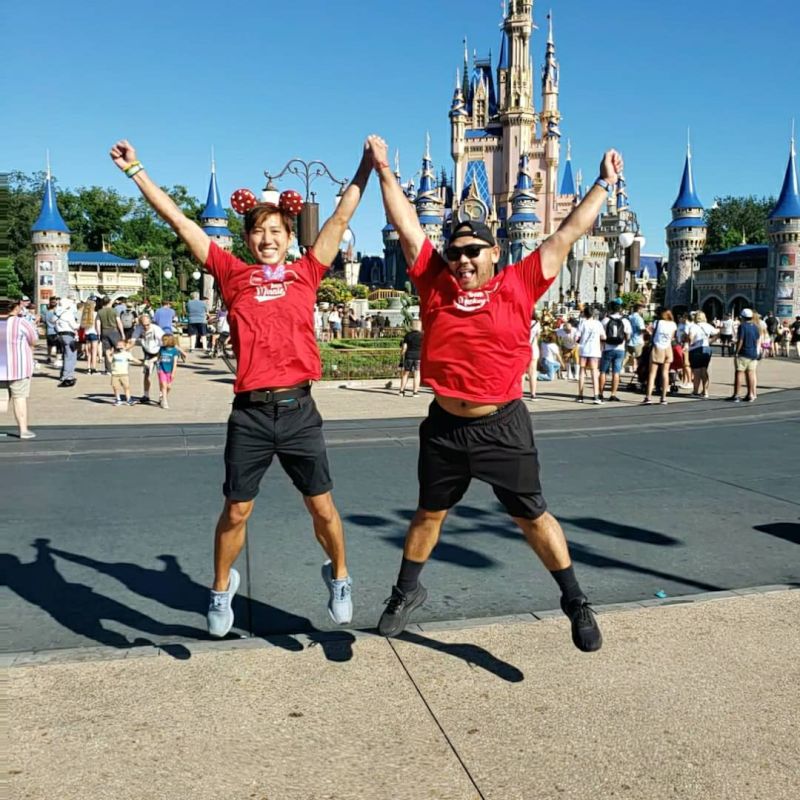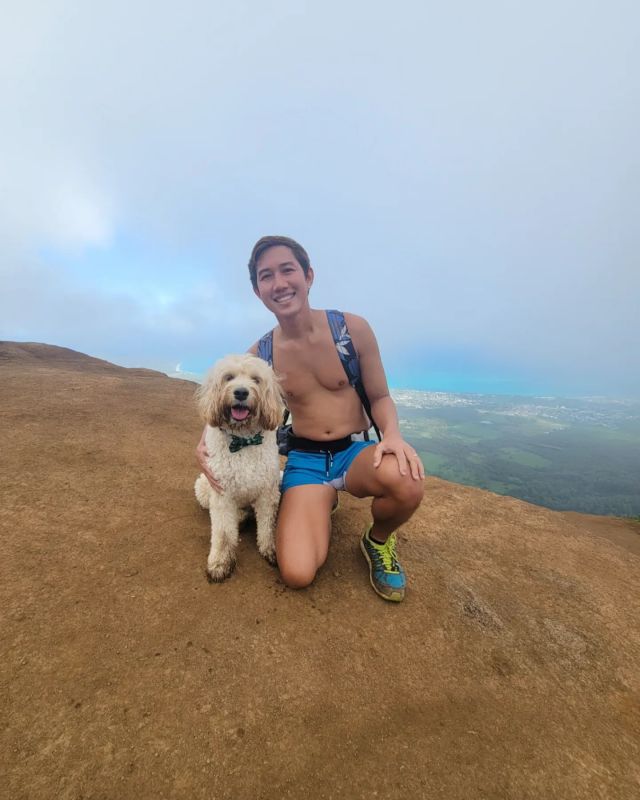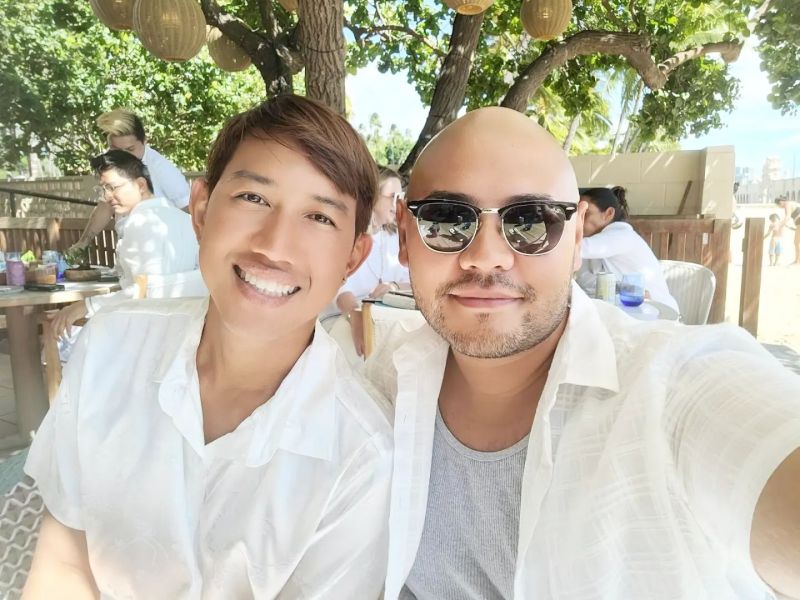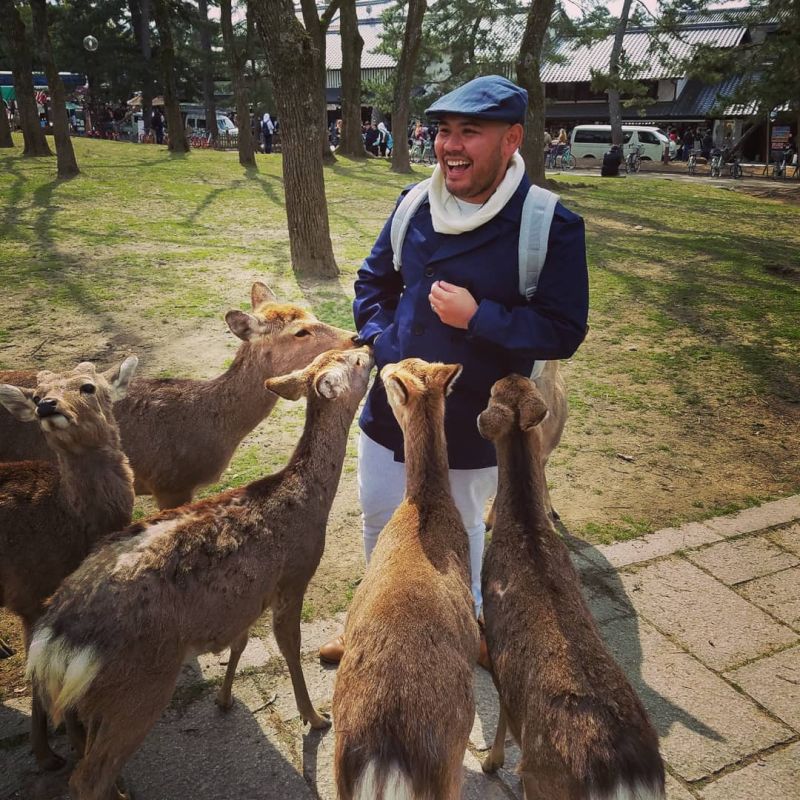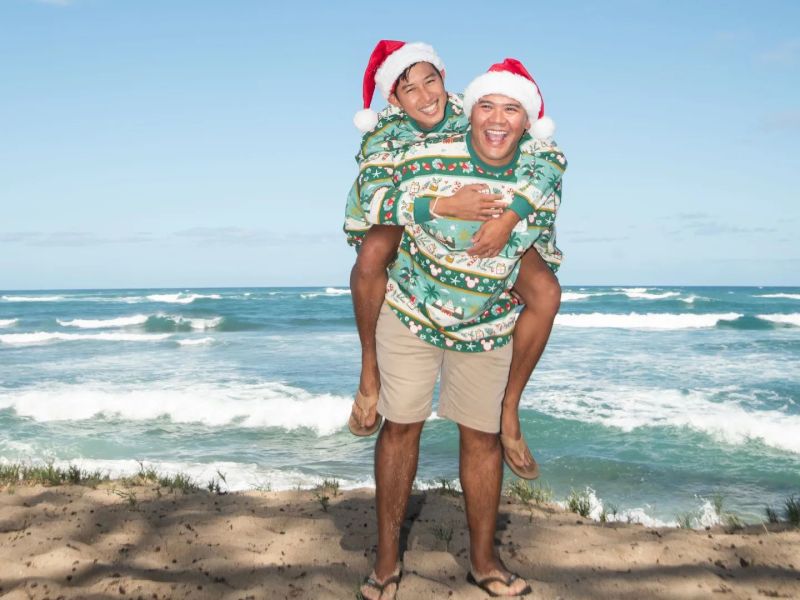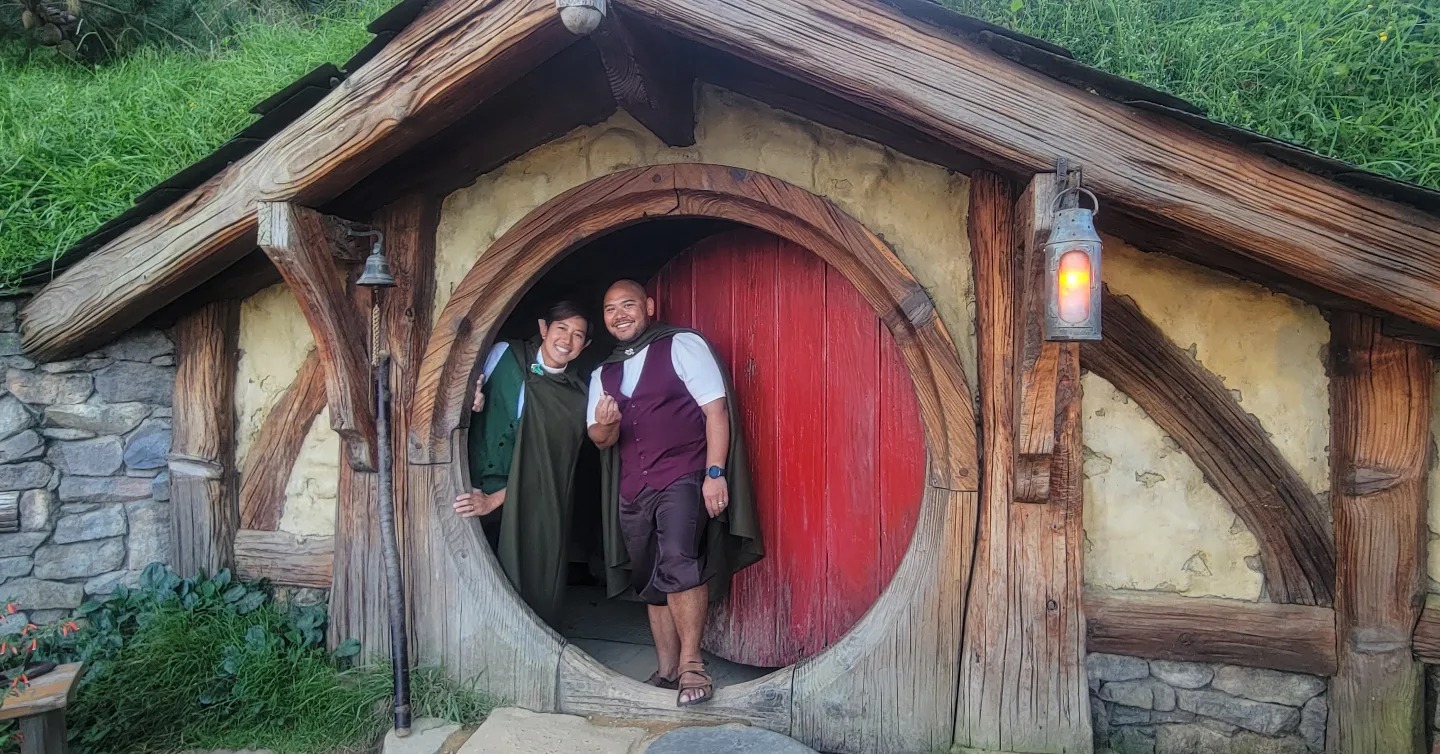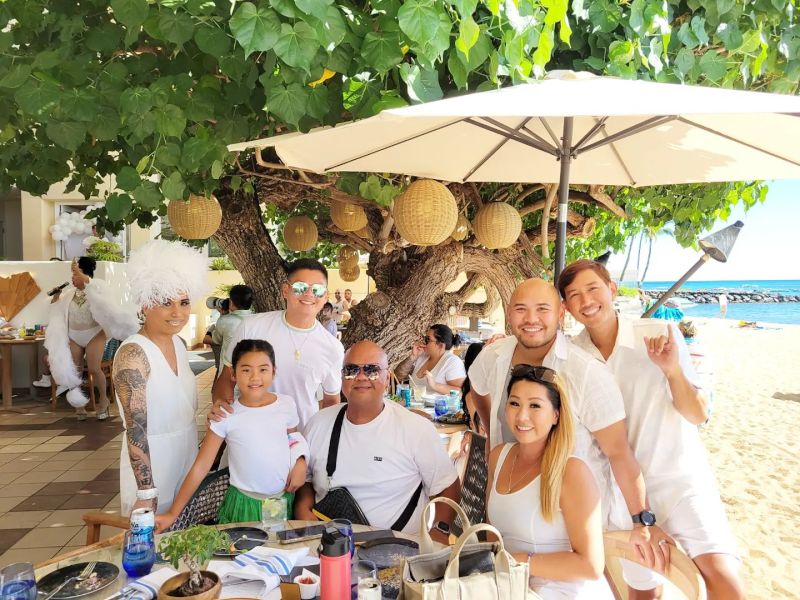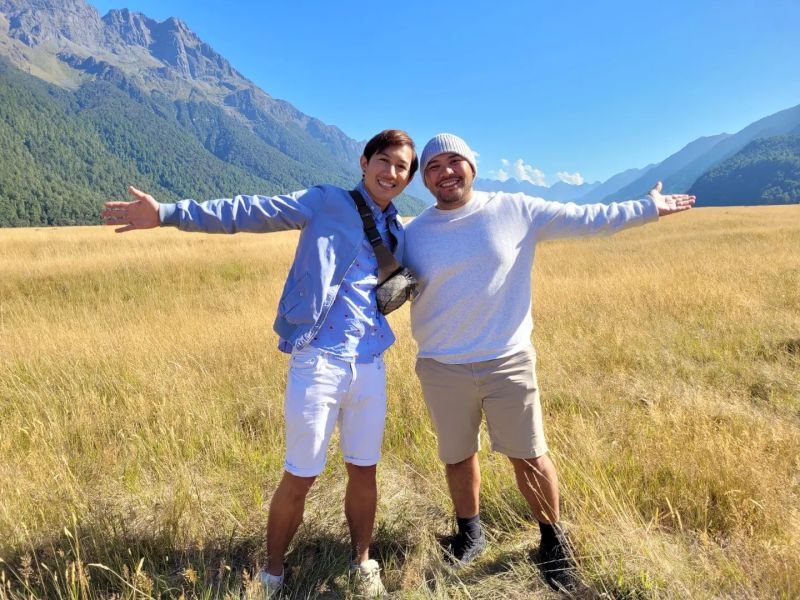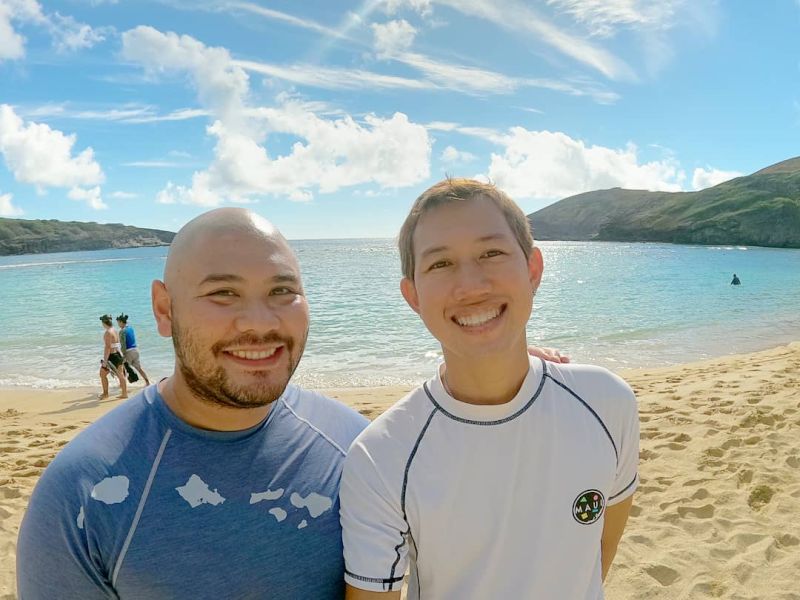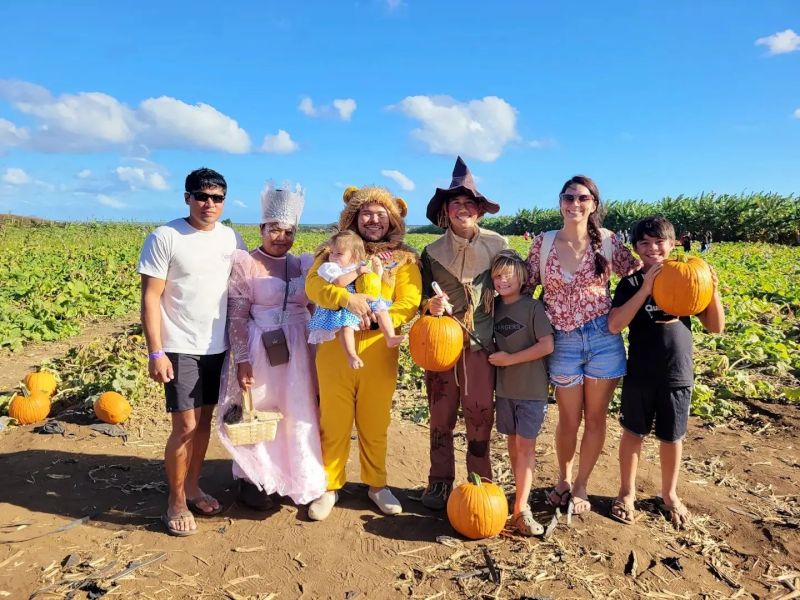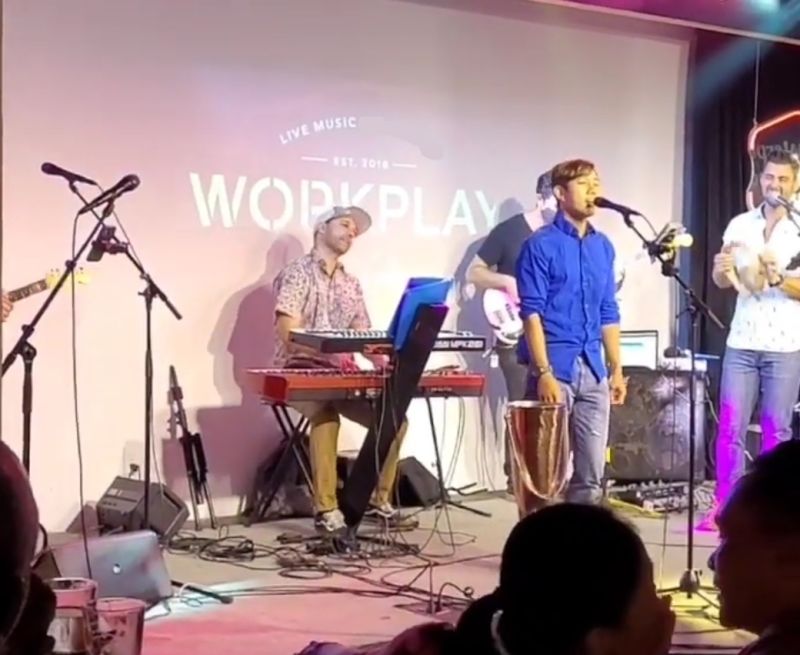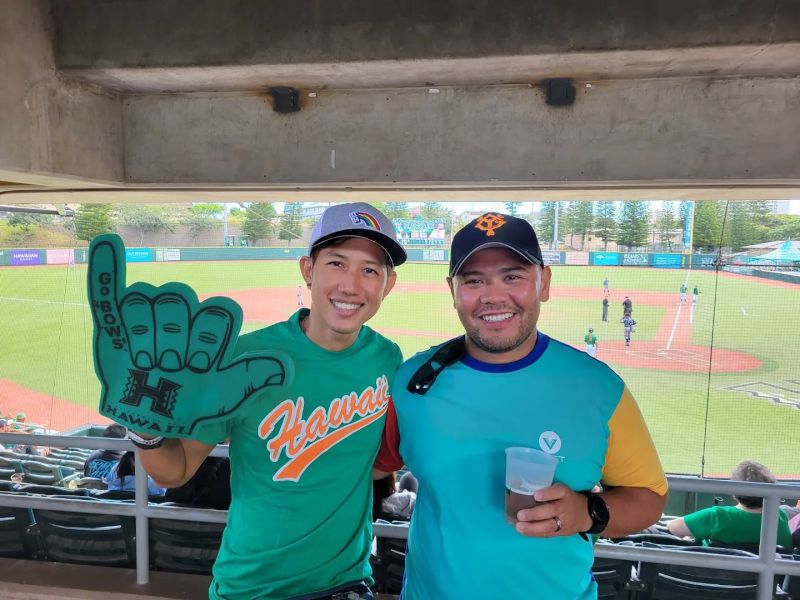 ×
1 / 12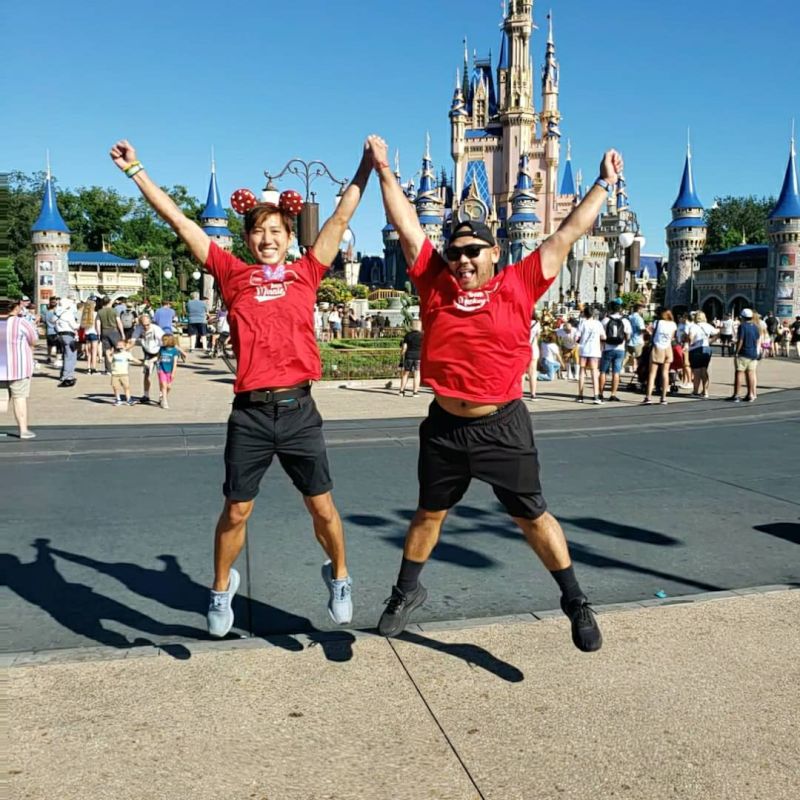 2 / 12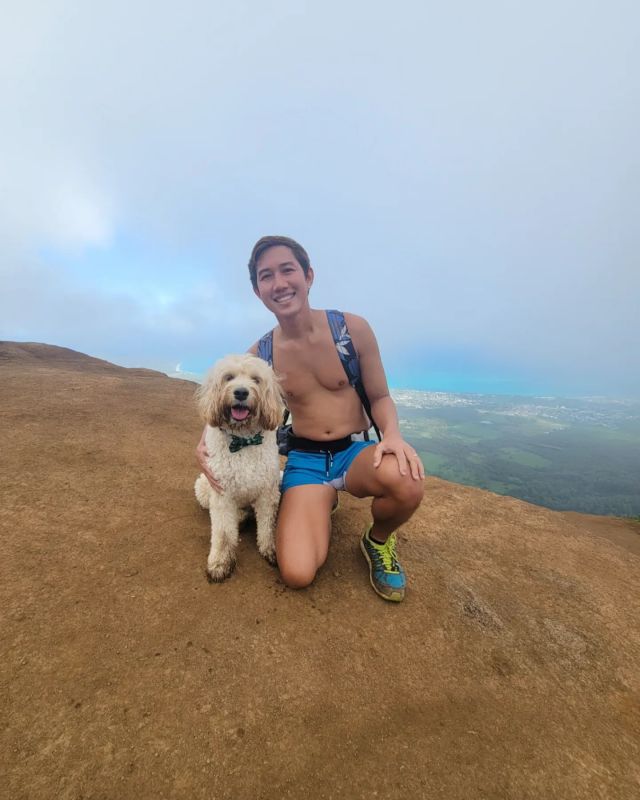 3 / 12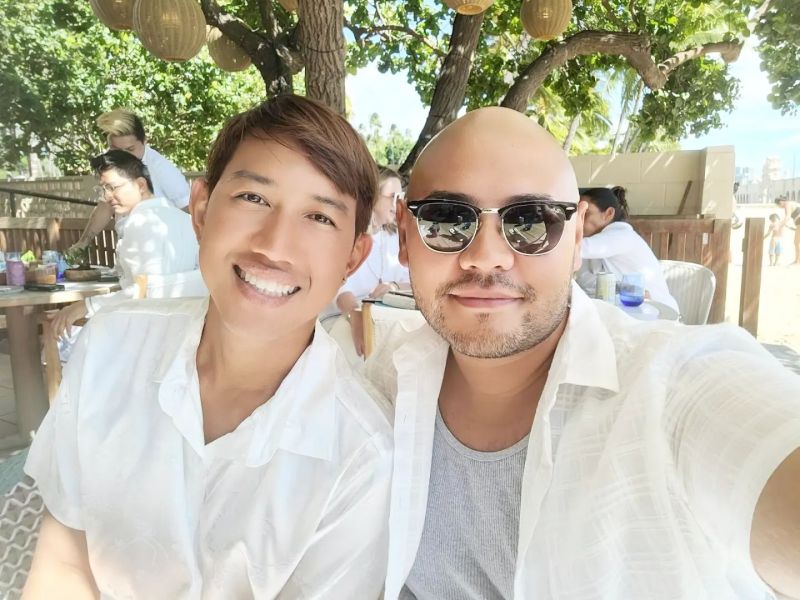 4 / 12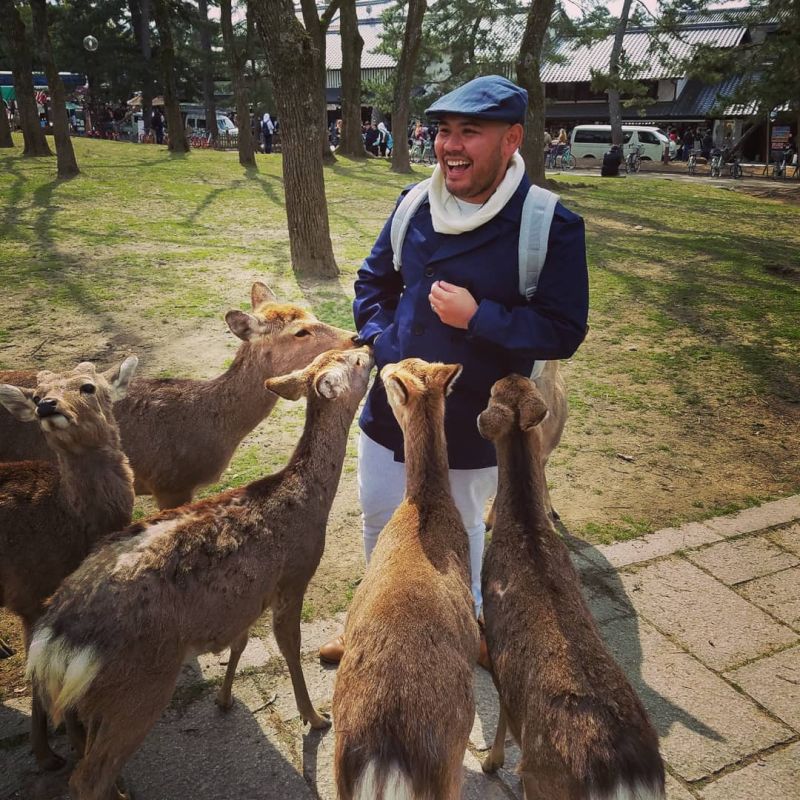 5 / 12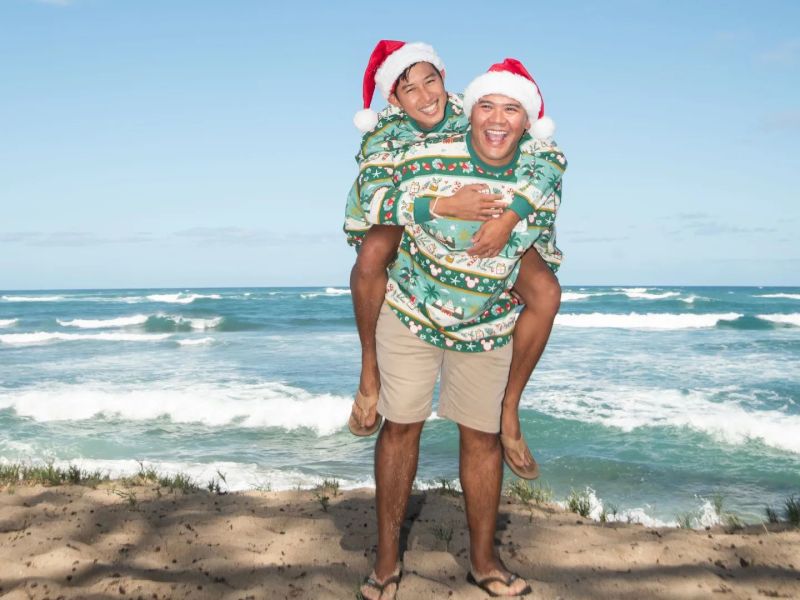 6 / 12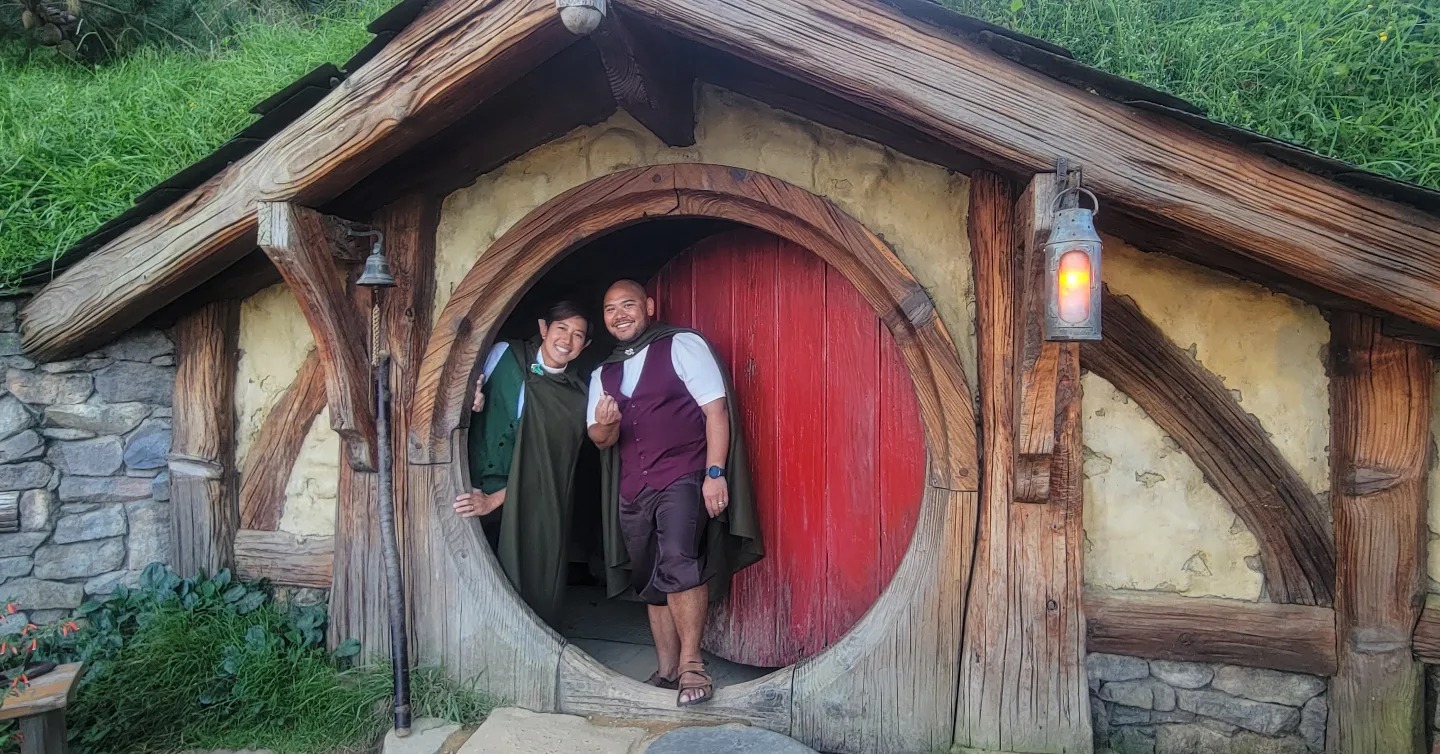 7 / 12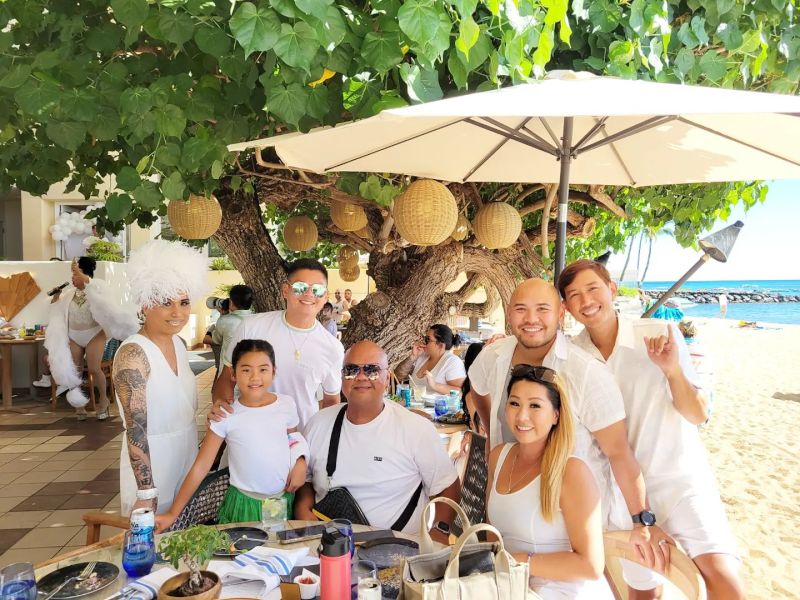 8 / 12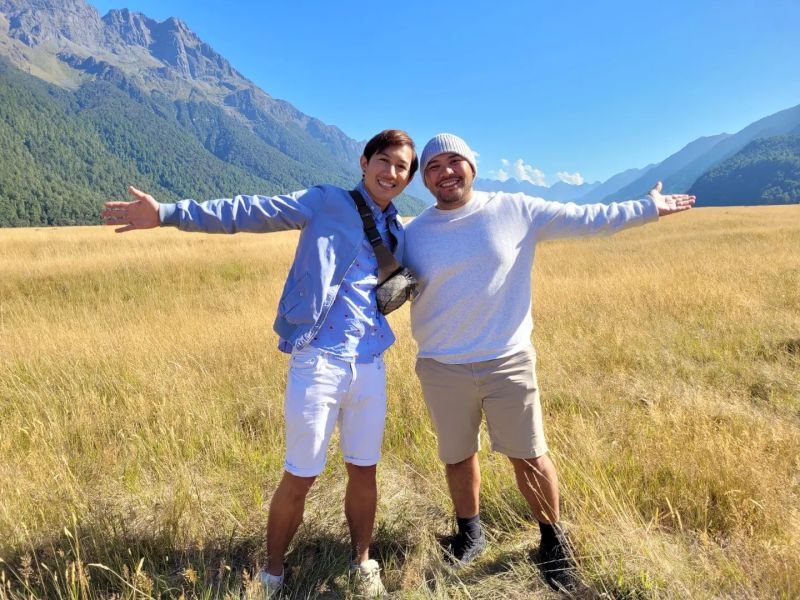 9 / 12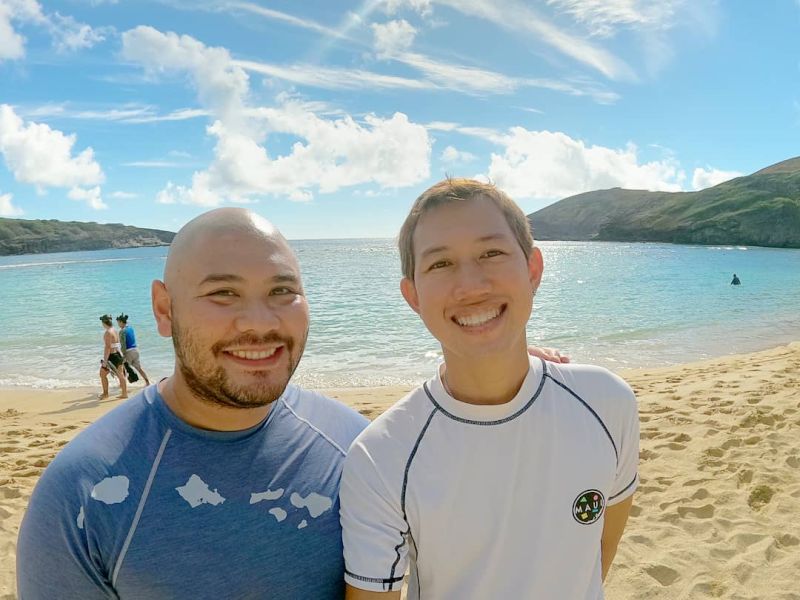 10 / 12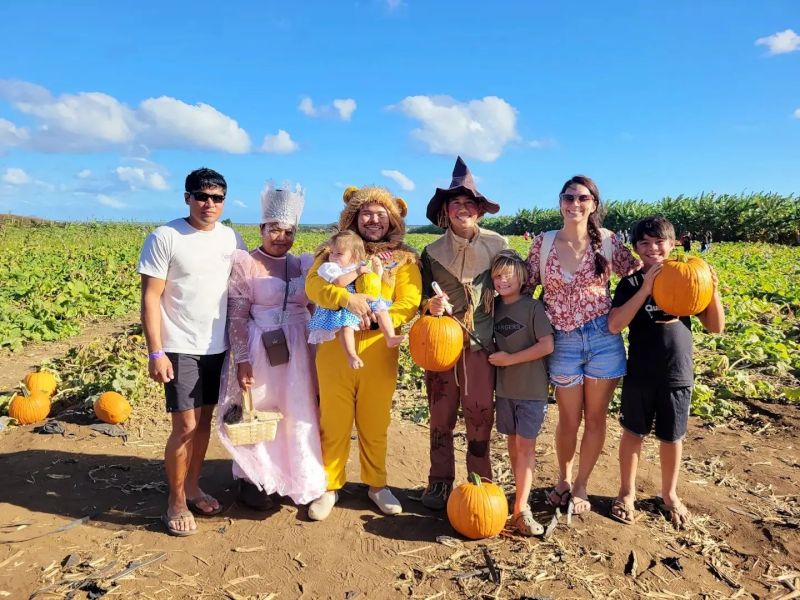 11 / 12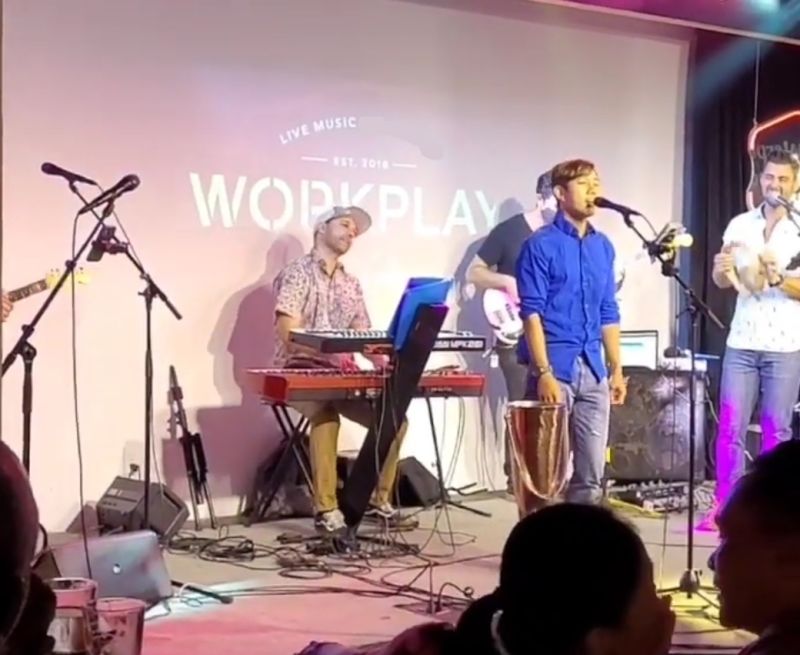 12 / 12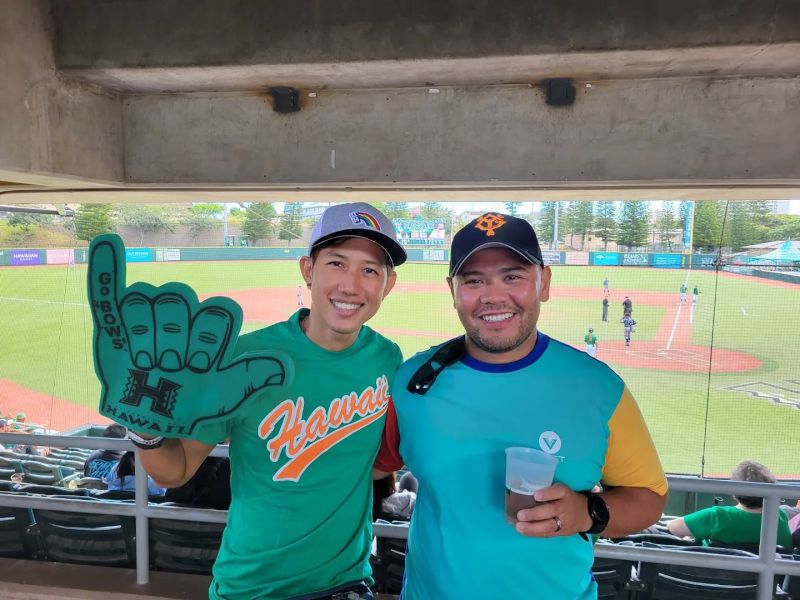 ❮
❯
Our House and Neighborhood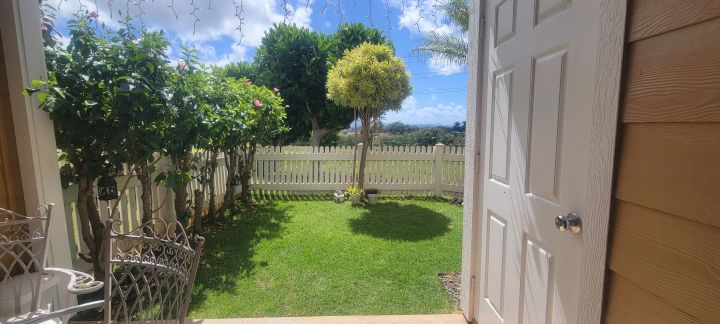 Living on the island of Oahu in Hawaii the weather is mostly sunny with clear skies. We live in a family-friendly neighborhood. It is peaceful and quiet here. We often go on walks around the neighborhood for exercise or got to the grocery store. We have a shopping center 1 mile away.
There are two parks and a elementary school 2 blocks away. We live in a 2 bedroom, 2 bathroom townhouse with a backyard. Our neighbors love to talk to us. We have beautiful hibiscus and palm trees growing in our yard.
We have a YMCA a mile away where Jordan has taken swimming lessons. Jordan has also worked as a YMCA group leader so he has experience with watching groups of children.
In Hawaii we use the word "Aloha" that means our community believes in treating each other with love and respect. We want to teach a child how to live with the spirit of Aloha. We believe our community exemplifies this and is the perfect place to raise a child.
Our Extended Families
Jordan's parents are both immigrants from Laos. They both could not speak English or help him in school but they pushed him to do good. They put all their hopes and dreams into him so he is doing his best to make them proud. He is the first in his family to graduate from college and support his family.
Damien is the oldest son of 5 brothers and 1 sister. He had to help raise his siblings. He became independent at 18 years old he moved out and worked on his own. He graduated from college and worked his way up to being a store manager. He was also the event leader of American Cancer Society fundraisers in Oahu, Hawaii for many years.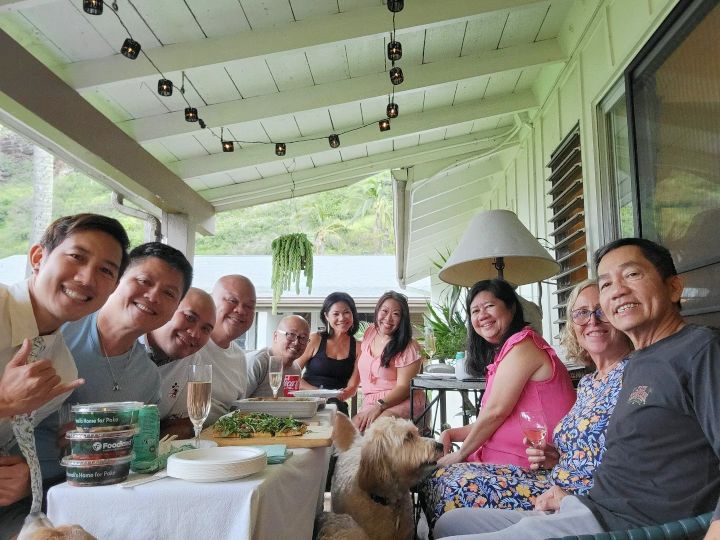 On Sundays, we love to spend time with our "Sunday Funday" chosen family. This usually consists of a potluck style dinner where we all bring our favorite dishes to share. We enjoy spending time in the pool or ocean on Sundays. Jordan's older brother, younger sister, and mother lives nearby about half an hour's drive away. Damien's extended family consists of his aunt, uncle, three cousins, and their children that live within driving distance on Oahu. When we gather, we love to catch up, "talk story," eat great food, and of course sing Karaoke! Our families are excited for us to raise a child because we are a kind and loving couple. Our dream is to share our love and life with a child. We truly would feel very grateful if given the opportunity.
From Us to You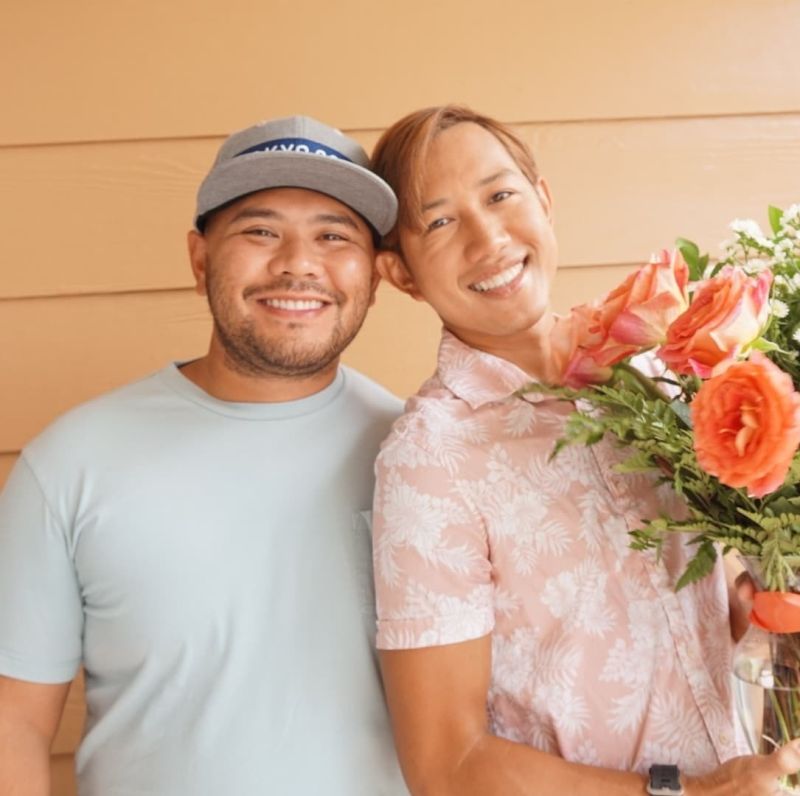 This might be a difficult and emotional time in your life, we want you to know that you are supported and you are loved. Adopting a child has been a lifelong dream for both of us. We hope you find comfort in knowing that we are a loving a caring couple that is ready to accept the role as adoptive parents.
If you are open to it, we hope to keep you connected with the child through sending letters, sharing photos, phone calls, and arranging for in person visits. Staying connected with the child's birth parents will be a cornerstone of their upbringing and self-identity. Staying connected is important to us and hope this will allow all parents, birth and adopted, to create a solid foundation and support system for the child.
We believe in doing the right thing and the right things is not always easy. We value keeping our promises. We know it would be important for the child as well to know where they came from and the sacrifices that were made for them. Also, all our hope and dreams we all have placed in them.
One of the many meanings of "Aloha" is to love one another. This island is a melting pot of culture, heritage, and traditions. We respect and value multiculturalism. We want the child to learn a good sense of morals, values, and manners. We also want to make sure the child is proud of their heritage and where they came from.
We live in a community on Oahu that is voted one of the best places to raise a child. A safe, quiet neighborhood with beautiful parks, top-rated schools, shopping, restaurants, gyms, sporting venues, and walking paths. A day in our lives would most likely consists of some time for the mind, body, and spirit. Taking a walk to the park, beach days, story time, and play dates.
Barbecues and Sunday Fundays with our chosen families will be a regular thing. Dinners would be at the dinner table at the end of each day, reconnecting with each other, strengthening bonds, and creating lifelong memories. Nights would end with a favorite book or lullaby being sung before bedtime.
We take many photos and videos to capture those precious moments in all of our lives. It is important to use to document these memories and would love to one day make a family scrapbook or diary. We look forward to watching the child grow and thrive and hope to one day share that with everyone.
It is our top priority to make sure the child's needs are met and feels supported. Providing unconditional love and support is so important for their growth and development. We look forward to offering the child a path that sets them up for success in life, providing a great community to live in, get the best education, and have all the tools needed to do great things.
This is not easy for any of us, but we want you to know that you are loved and supported. Thank you for choosing to put the needs of the child before the needs of your heart. Take care, mahalo, and much aloha.
Jordan & Damien
Favorites
Actor
Tom cruise
Leonardo DiCaprio
Actress
Angelina Jolie
Meryl Streep
Author
J.K. Rowling
Dan Brown
Cartoon
Sailor moon
Rugrats
Childhood Memory
Climbing trees
Playing with my siblings
Childhood Toy
Transformers
Bike
Children's Book
The Rainbow Fish
If You Give a Mouse a Cookie
Classic Movie
To Kill A Mockingbird
The Wizard of Oz
Day of Week
Saturday
Saturday
Dessert
Strawberry Shortcake
Ice cream
Disney Movie
Beauty and the Beast
Avatar
Dream Job
Singer
Administration
Family Activity
Beach
Singing
Flower / Plant
Roses
Tulips
Food
Fettuccine Alfredo
Mexican
Form of Exercise
Walking
Gym
Holiday
Christmas
Christmas
Holiday Song
All I Want for Christmas Is You
Merry Christmas Darling
Holiday Tradition
Christmas at our house
Opening presents chrismas day
Junk Food
Sour cream and onion chips
Chips and dip
Leisure Activity
Watching movies
Watching t.v.
Memory with a Child
Playing in the stream on Christmas
Babysitting niece and sleeping in my arms
Memory with Spouse
Our wedding day
Our wedding day celebrating
Movie
Harry Potter
Age of Adaline
Movie Munchie
Hurricane popcorn
Butter popcorn
Movie Quote
"It does not do to dwell on dreams and forget to live."
"Theres no place like home."- TheWizard of Oz
Movie Type
Fantasy
Thriller
Musical
The Phantom of the Opera
The Phantom of the Opera
Musical Group
Black Pink
Blackpink
Nursery Rhyme
Little miss muffett
Jack and Jill
Olympic Event
Gymnastics
Gymnastics
Personal Hero
Mom
My mother
Play
Wicked
The Phantom of the Opera
Poet
Edgar Allen Poe
Edgar Allan Poe
Quality about my Spouse
Caring
Caring and loving
Quote
"Love is like a piano, first you must learn to play by the rules until you can forget those rules and play by the heart."
"The greatest glory in living lies not in never falling, but in rising every time we fall." -Nelson Mandela
Restaurant
Auntie Pastos
Acapulco Mexican Restaurant
Scripture
"Thou shalt love thy neighbour as thyself."
"Do unto others as you would have others do unto you."
Shopping Store
Walmart
Walgreens
Song
Hero
Hung Up by Madonna
Sport to Play
Volleyball
Football
Sport to Watch
Gymnastics
Football
Sports Star
Simone Biles
Michael Jordan
Sports Team
Chicago cubs
Chicago Cubs
Subject in School
Art
English
Superhero
Wonder woman
Superman
Thing to Cook
Fettuccine alfredo
Mostaccioli Pasta
Tradition
Opening presents on Christmas
Sunday Funday with friends and family
TV Show
Rings of Power
White Lotus
TV Show Character
Galadriel
Alice
Vacation Spot
New Zealand
Japan
Video Game
Mobile games
Word games
Get in Touch
Provide more information, so American Adoptions can connect you with this family.
---