1-800-ADOPTION
Thank you for viewing our profile
If you would like to learn more about us, please call 1-800-ADOPTION (2367846), fill out the form at the bottom of our on-line profile page, or email us at bp_information@americanadoptions.com.
To revisit our on-line profile page and view our profile video at American Adoptions, simply use your mobile phone to scan the QR code on the right. We are looking forward to hearing from you!
Marc & Sherlyne
We are a Haitian American couple who have embarked on a beautiful journey of adoption to welcome your precious child into our lives. We are proud of our Haitian roots and our American upbringing. We will embrace the opportunity to create a loving and supportive environment where your child will thrive in a unique blend of cultures, values and experiences. We are deeply honored that you are considering us to be part of your life journey.
About Us
Job
Operations Specialist
Clinician/Therapist
Education
Bachelor's Degree in Communications
Master's Degree in Community Counseling
Relationship
Legally Married
How We Met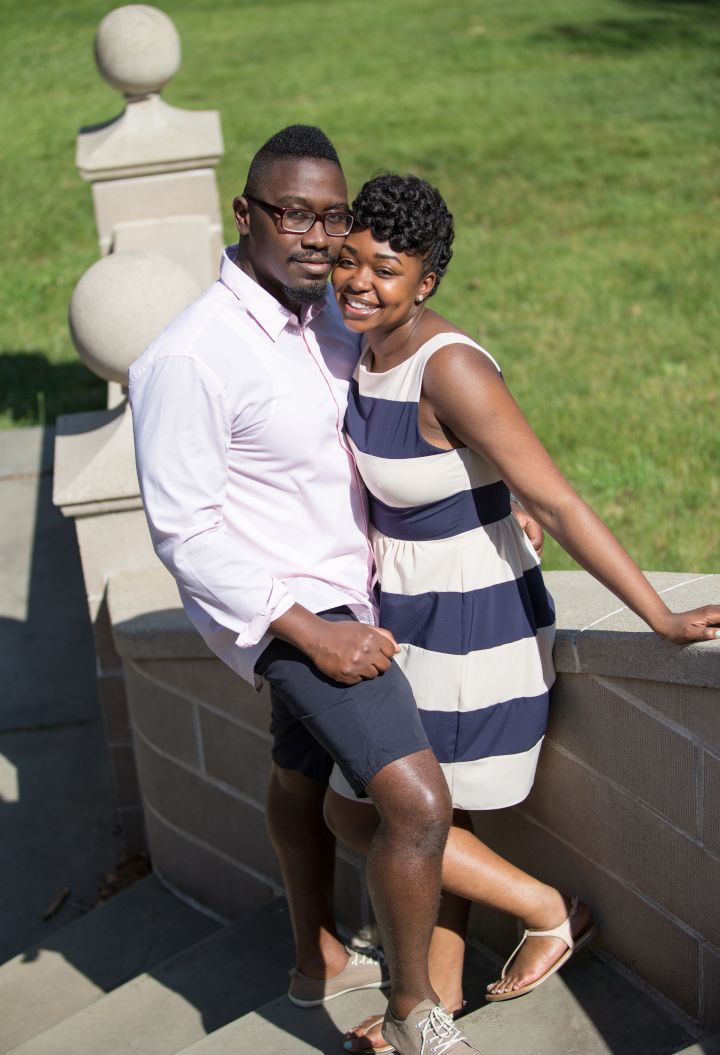 We were born and raised in Haiti and immigrated to live in Connecticut when we were adolescents. We met in high school and became good friends, but did not date. We reconnected through social media after college. We started dating when Sherlyne was in Graduate school. We had a courtship lasting about 4 years and Marc proposed on Sherlyne's birthday in 2010. We have been married for 12 years.
We have similar interests, values, and a strong bond forged through a lengthy infertility process. We love and respect each other, share a strong faith as well as a share cultural and heritage. We are committed to supporting each other emotionally and spiritually. We are ready to wrap your little one in the same authentic love and joy we've cultivated in our marriage.
Qualities We Love, Admire and Respect in Each Other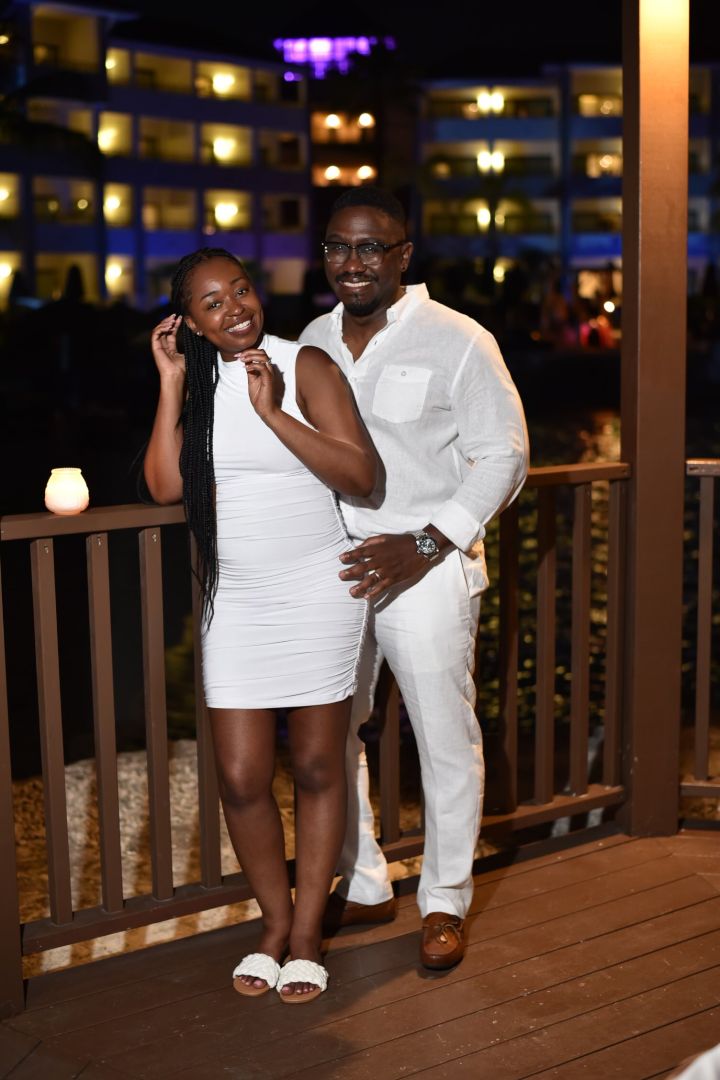 Sherlyne About Marc: Marc will make an amazing father because he is a calm, patient, caring, thoughtful and hardworking man. For example, he successful planned my 40th birthday in Jamaica with a group of our friends. He incorporated all my favorite things from travel, excursions, beach's dinner, and photo shoot. Over the 17 years I've been with Marc, I have learned that he is always thinking of others and eager to serve in community service projects. Marc yearns to learn new things and have a childlike curiosity which I love about him. Marc loves to go the gym, watch documentaries, listening to music and travel. I can't wait to witness him light up a child's life with his fun and joyful personality.
Marc About Sherlyne: I know Sherlyne will make a fantastic mom to our child. Sherlyne is shy, great listener, dependable and resilient and accomplish anything she puts her mind to. She is great with children and a great role model to our niece, nephews and Godchildren and would move mountains to support them. For example, she is always making plans, thinking about activities that are kid's friendly and that adult would enjoy as well. I love that she is very organized which make things much easier for me. She loves to meditate, practice yoga, watch sit-coms, go to movie and travel. I am beyond blessed to have a loving wife like Sherlyne and I long for the day she will get to share her amazing gifts with our child.
Our Professional Lives
Sherlyne is a therapist, she works in an outpatient clinic and owned her private practice part-time. She enjoys her work as it incorporates two of her passion, helping people and providing guidance. She works 3 days in person and 2 days remote. Sherlyne plans to expand her private practice to full-time in the next year.
Marc works in the private sector as an Operational Specialist. He enjoys the responsibilities of his position and plans to stay with the company in the future. He is also a real estate agent and loves helping families making their dreams a reality by guiding them through the process of buying their first home. His full-time job has enabled him to work remote a hundred percent. Both of our jobs afford us flexible schedules and a comfortable lifestyle.
Photos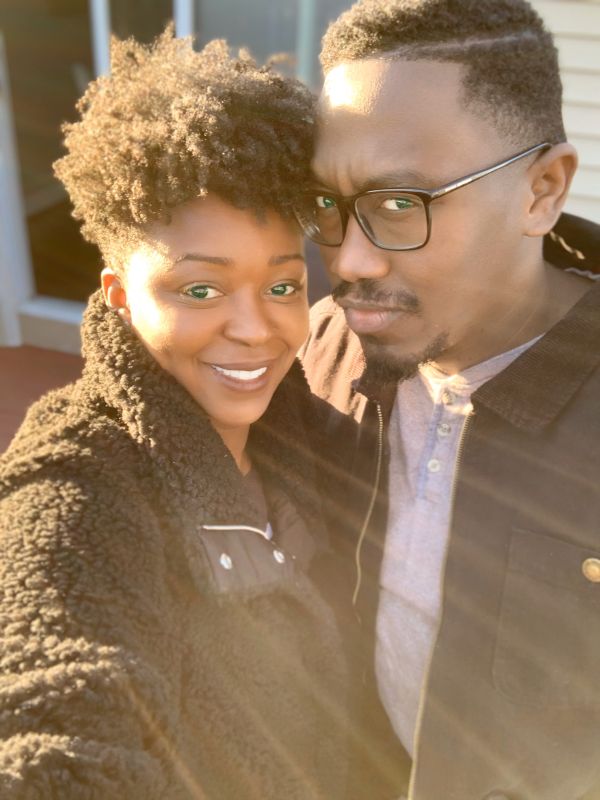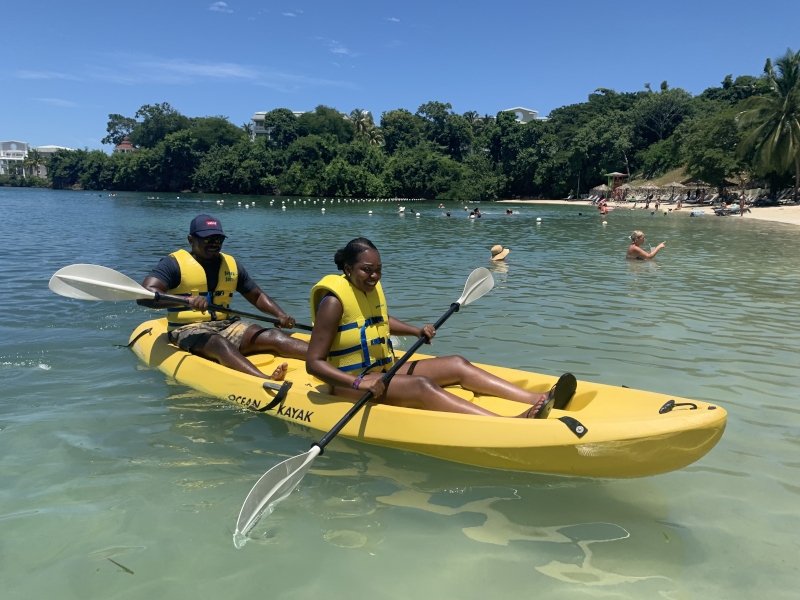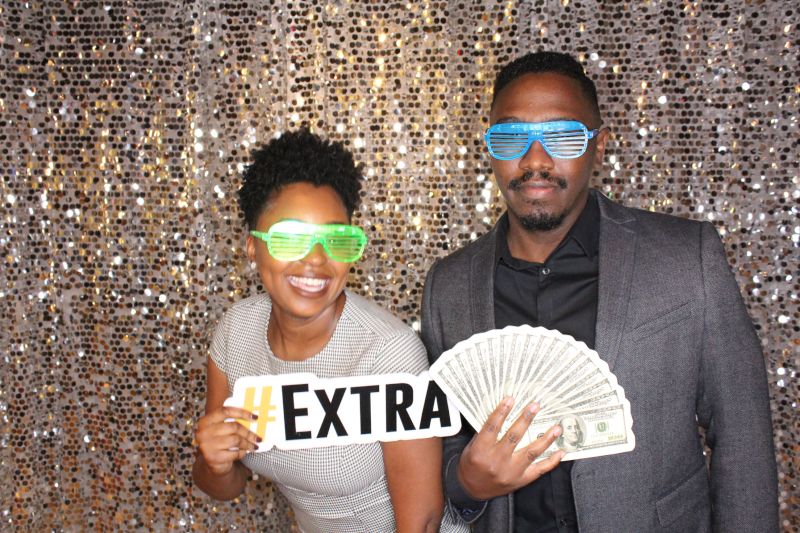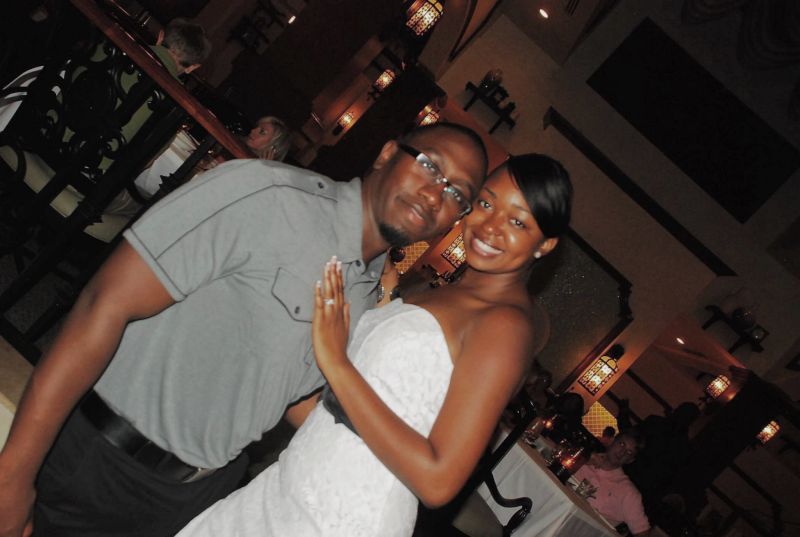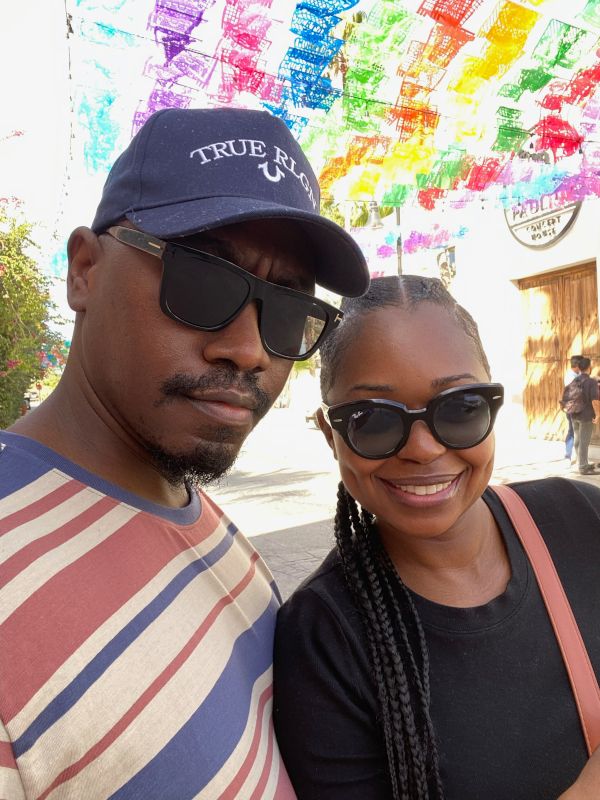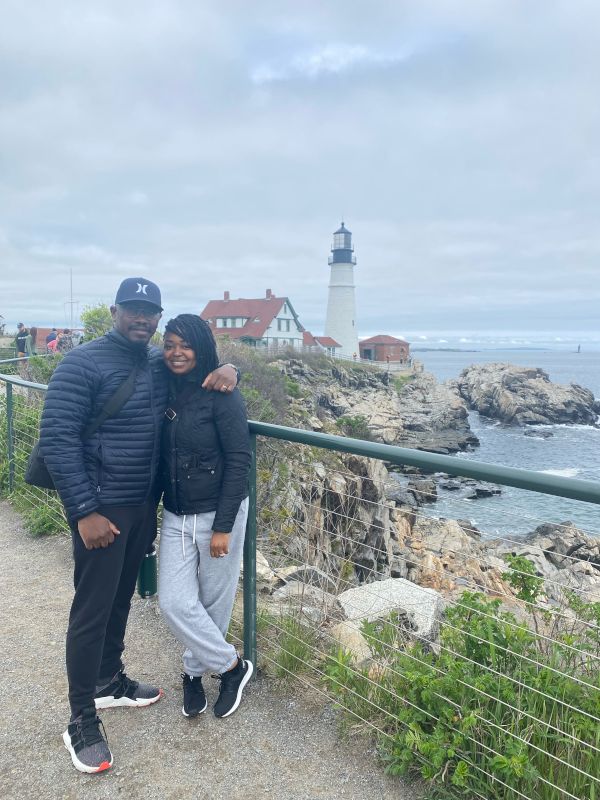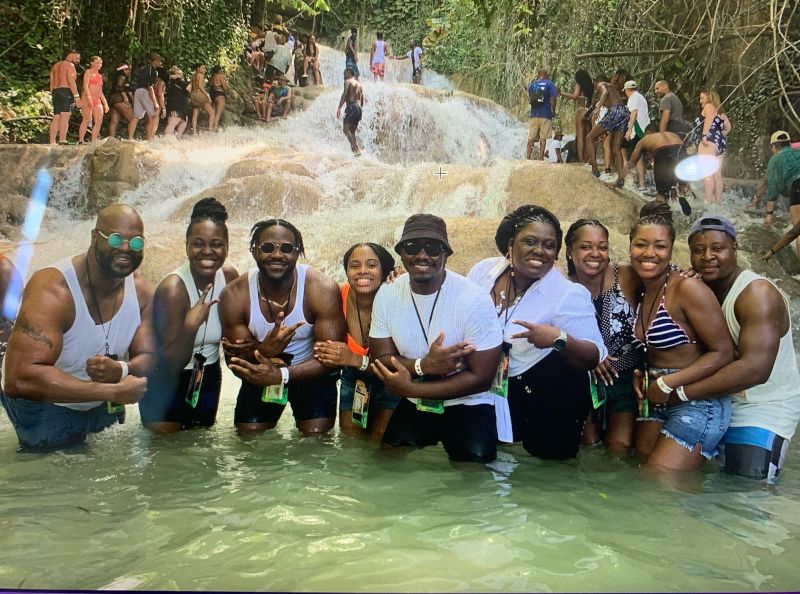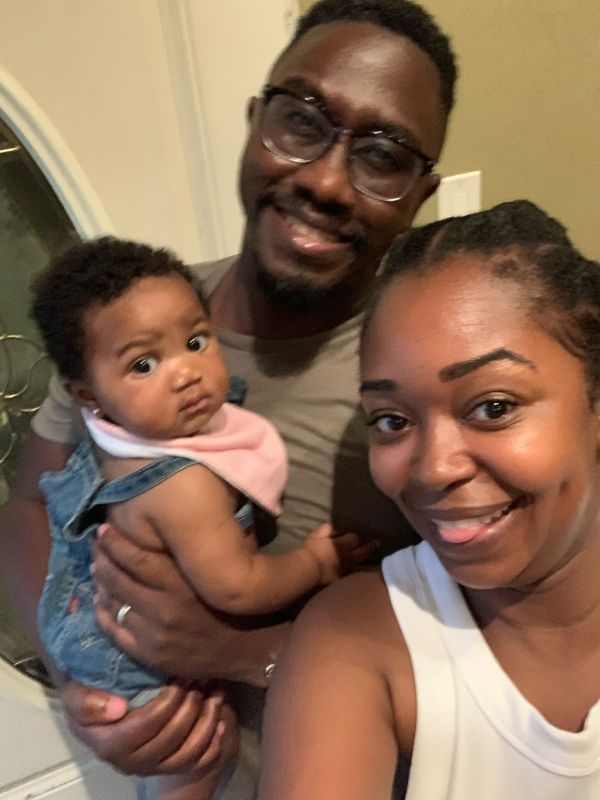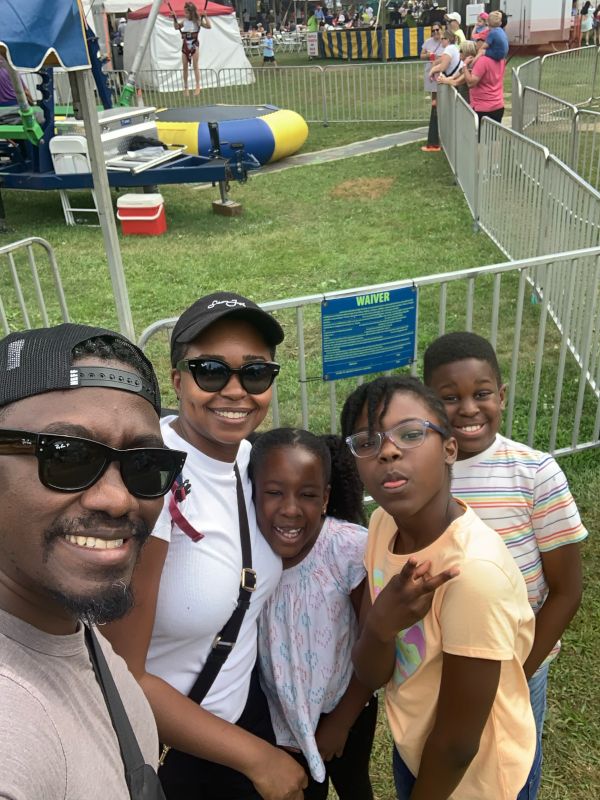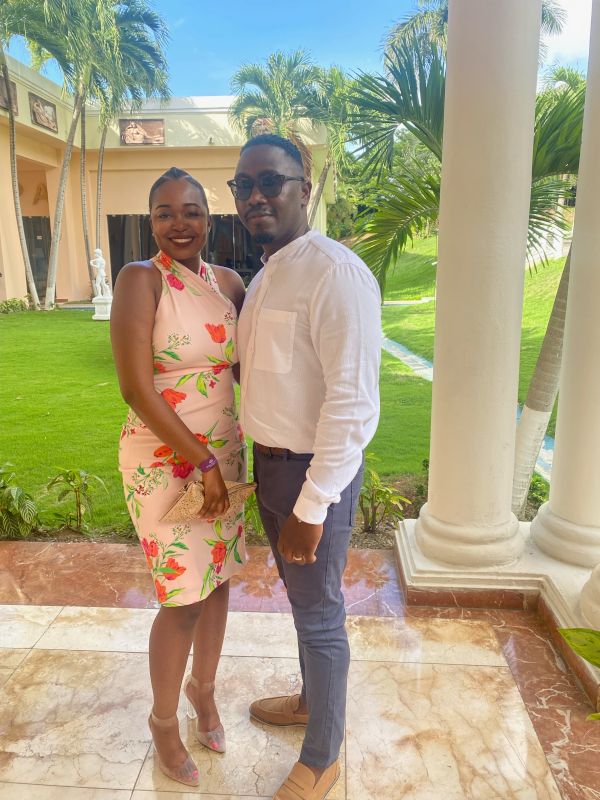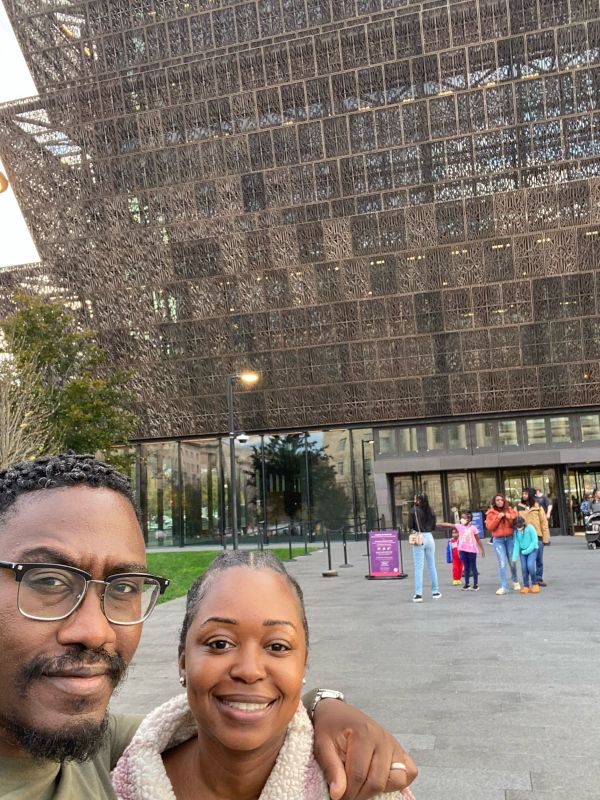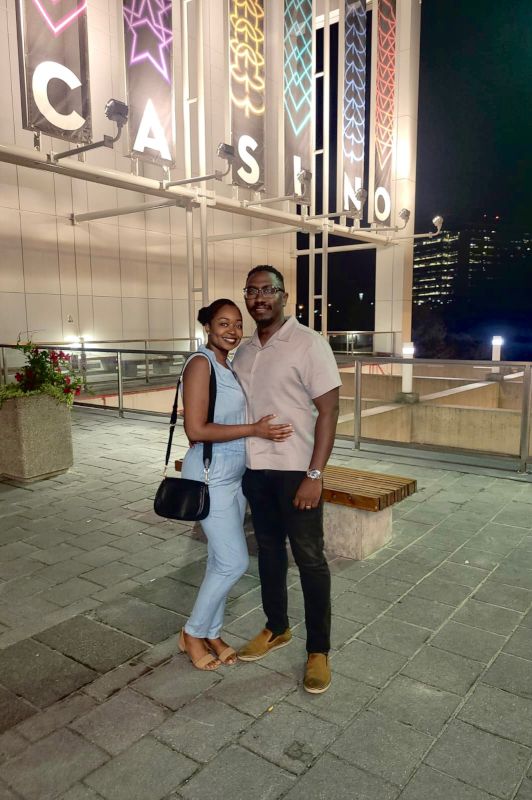 ×
1 / 12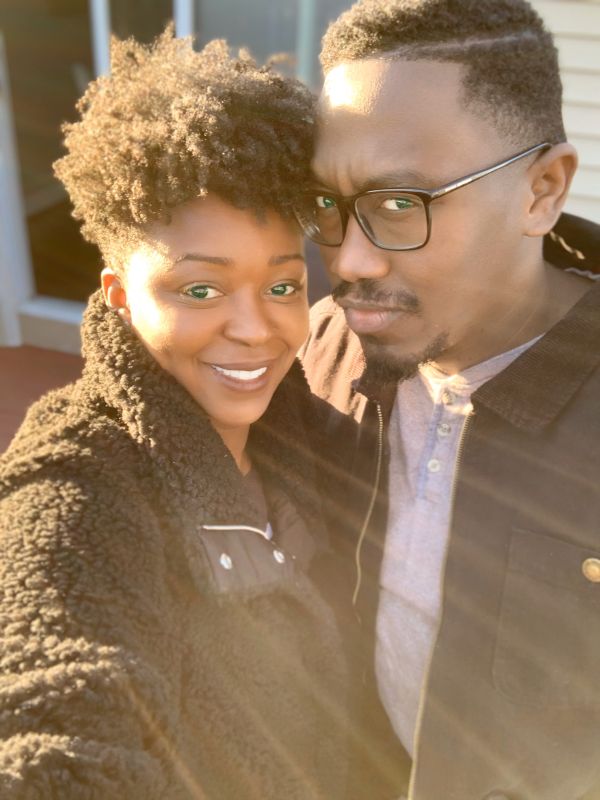 2 / 12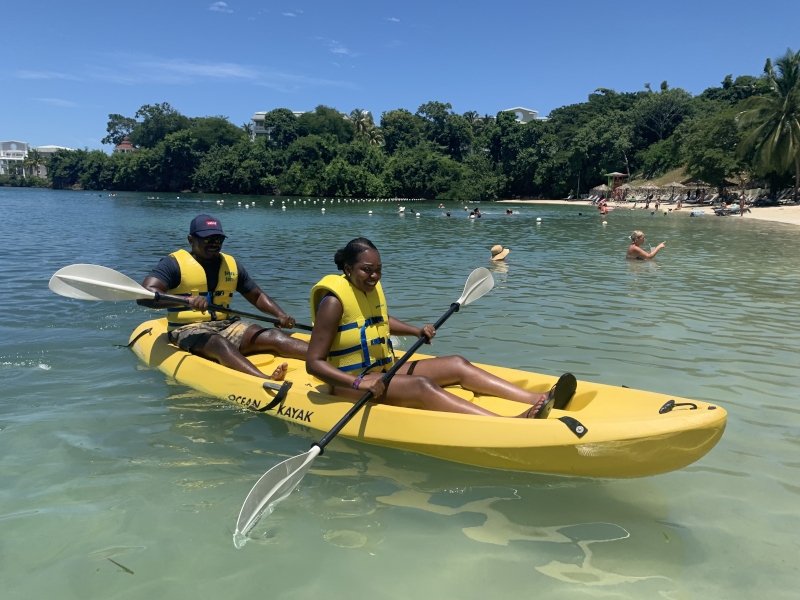 3 / 12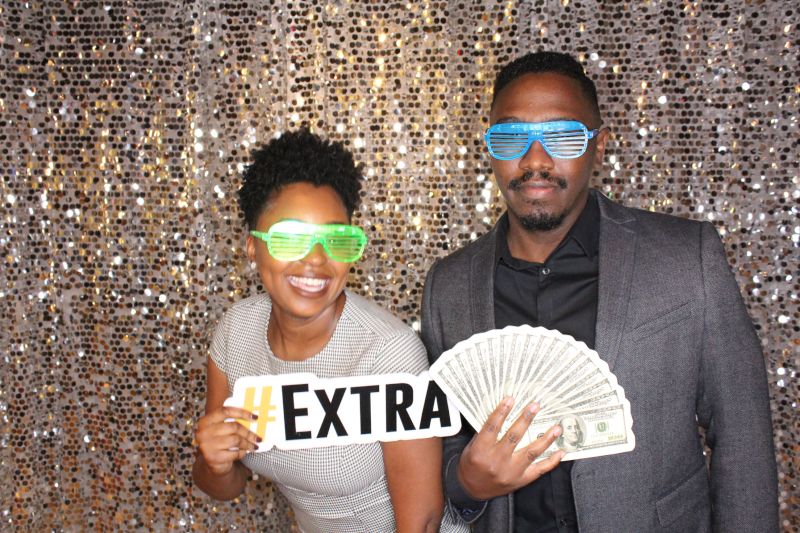 4 / 12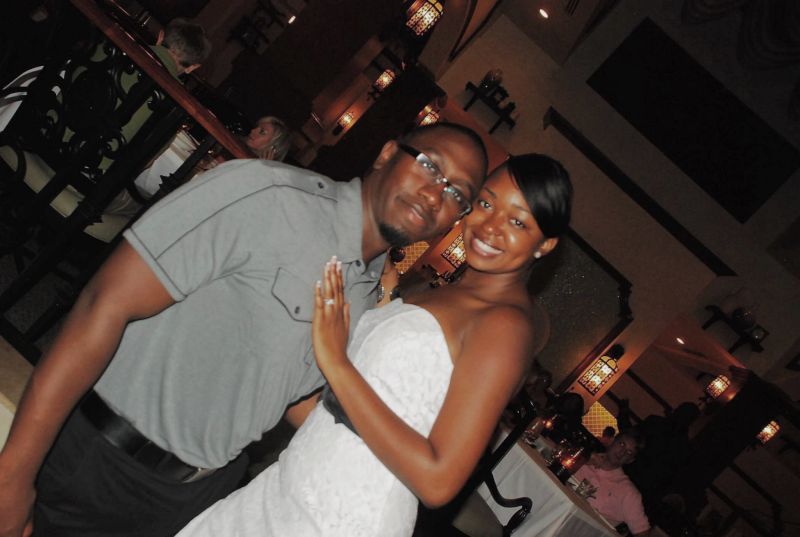 5 / 12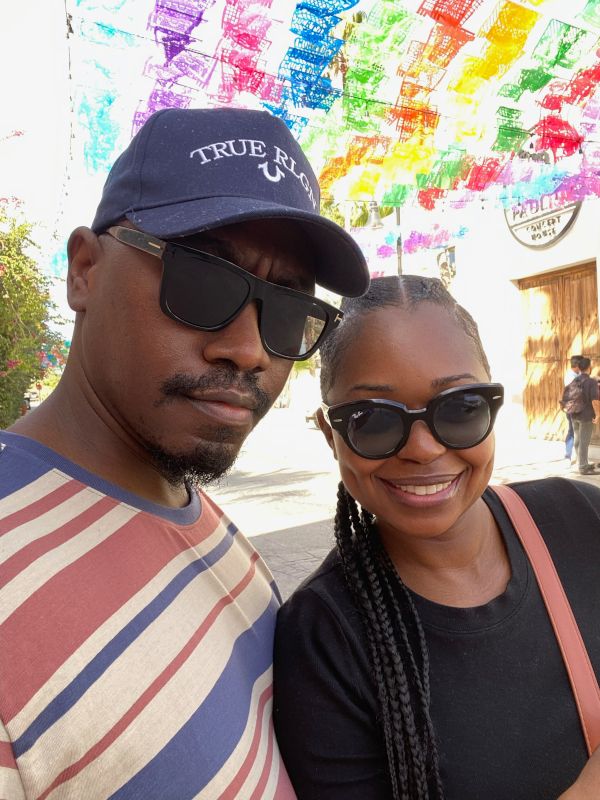 6 / 12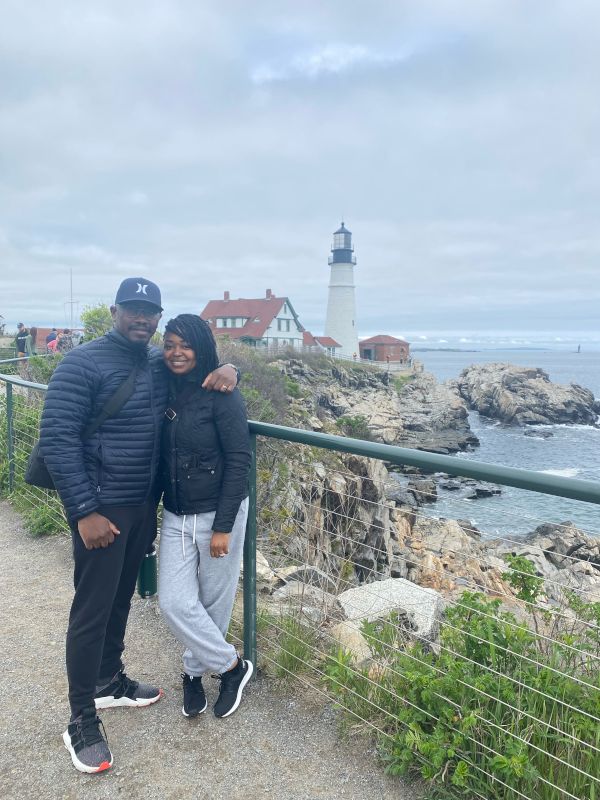 7 / 12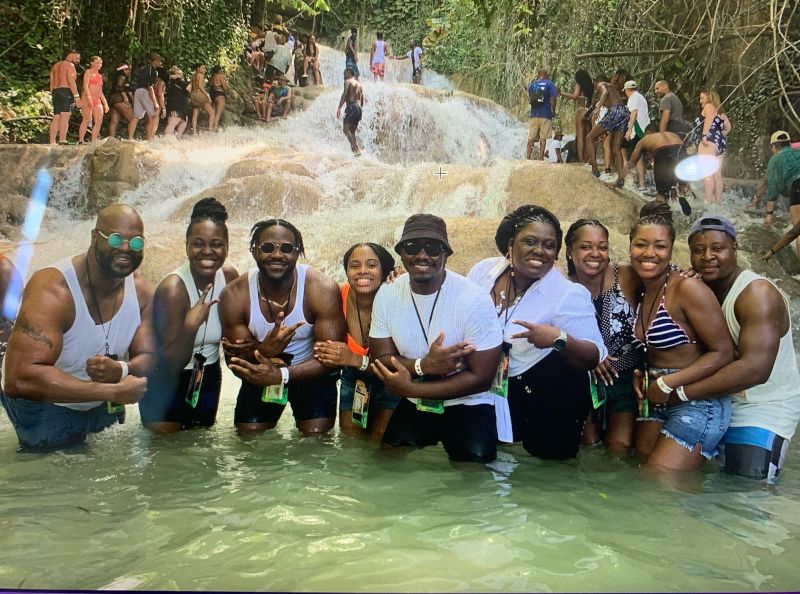 8 / 12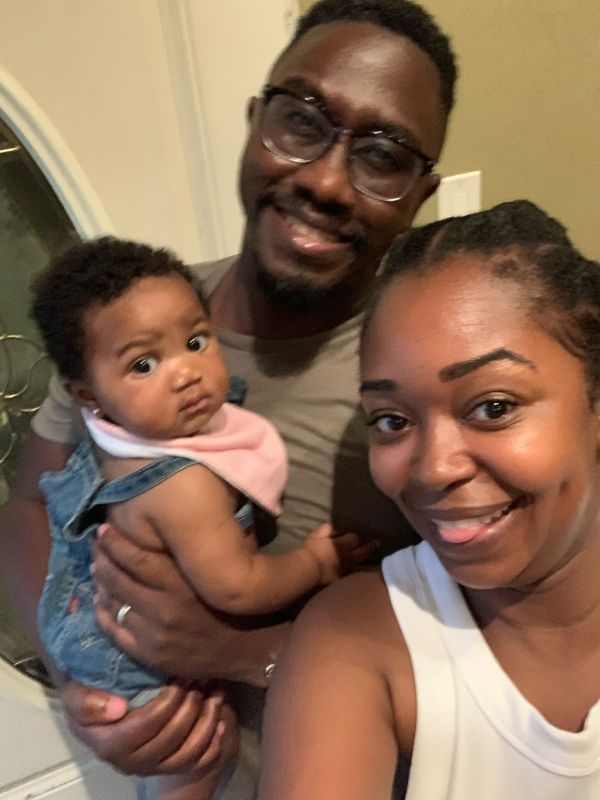 9 / 12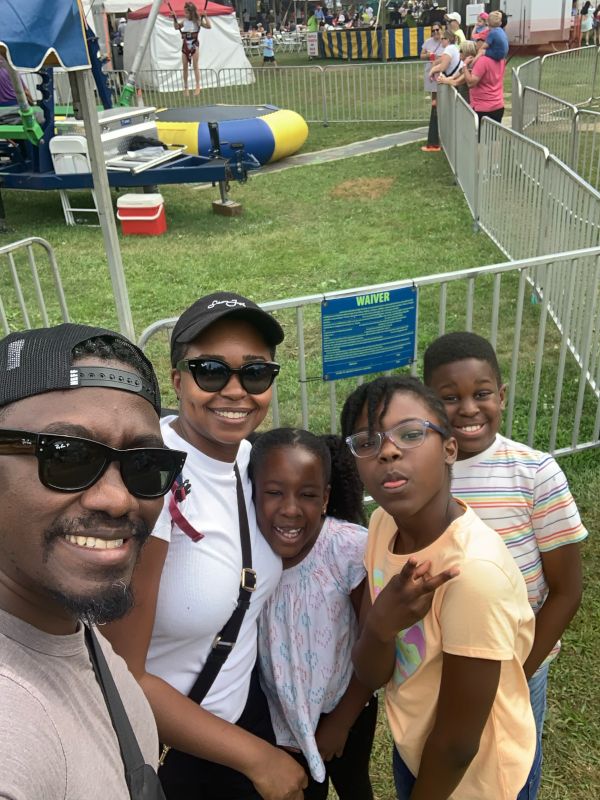 10 / 12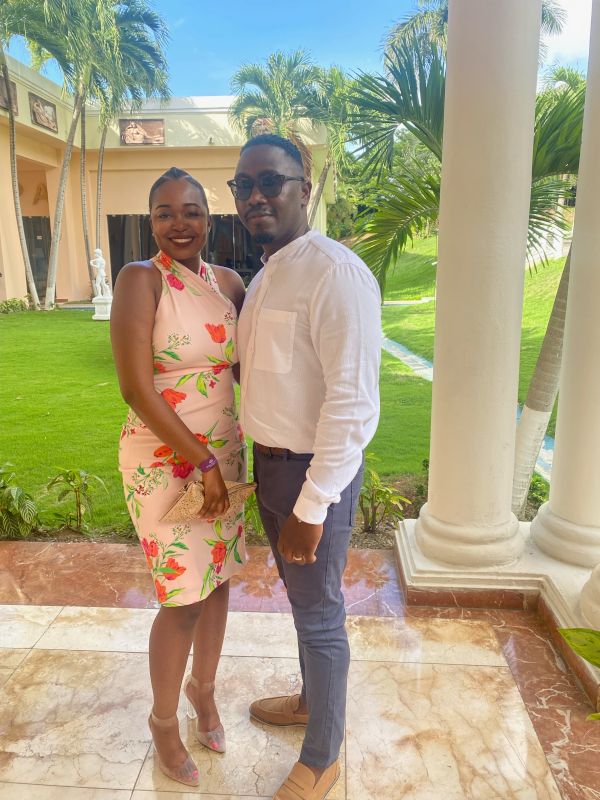 11 / 12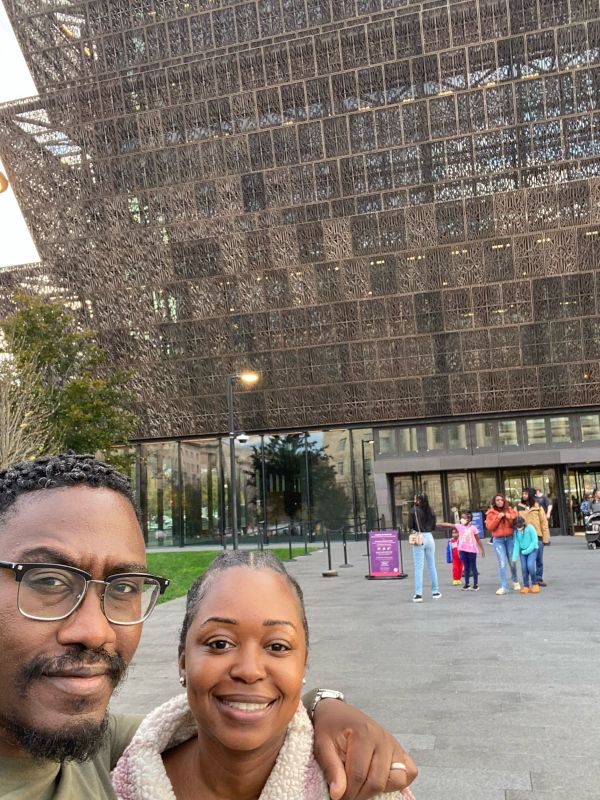 12 / 12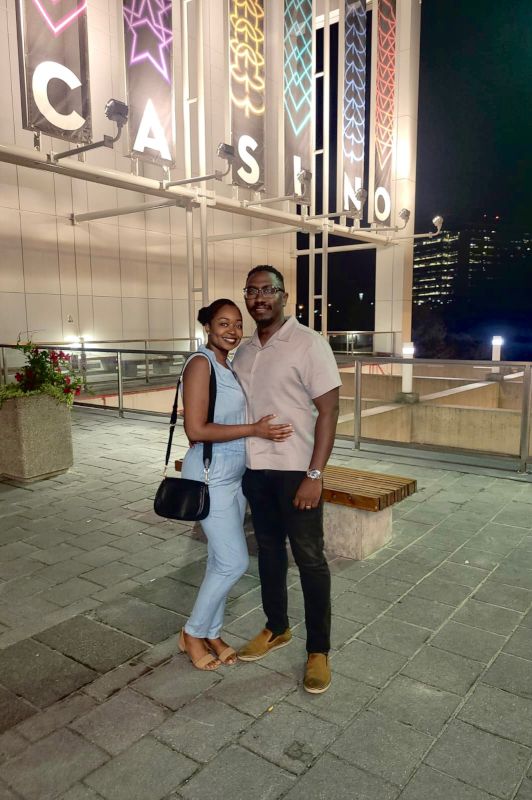 ❮
❯
Our House and Neighborhood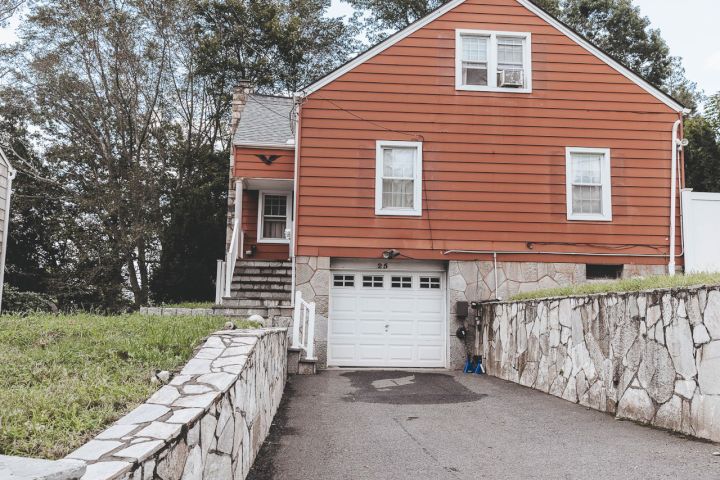 We live in a single-family home located in an established residential neighborhood in Connecticut. The family house is on a side street near the center of the town. We live with Sherlyne's parents and her brother. On the main floor is living room and a large open kitchen that was recently renovated. Down the hall, there are two bedrooms and a full bathroom where Sherlyne's parents reside. Upstairs on the second level, there is an apartment containing two bedrooms, one full bathroom, living room and kitchen where we reside. We are currently using the other guest room as Marc's home office, but will convert it as a nursery when appropriate. On the lower level, there is an additional living area of two rooms, a storage area and utilities and access to a car garage which is where Sherlyne's brother reside. The property has a fully fenced backyard to have barbecue and play area for a little one.
Sherlyne's sister and brother in-law live approximately 15 mins drive from where we reside. Her three children come over every Thursdays and Sundays for dinner. Marc's parents live approximately 35 minutes from where we live.
Our Extended Families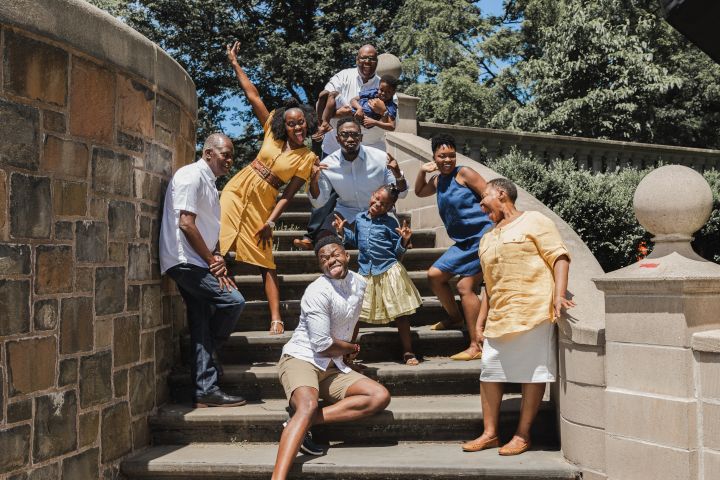 Growing up we both spend a lot of time around grandparents, uncles, aunts and cousins, and we strive to give a child that same family dynamic.
We love to spend time with each other and our extended families. We love to travel, experience new things, play dominoes, UNO, spade and Taboo.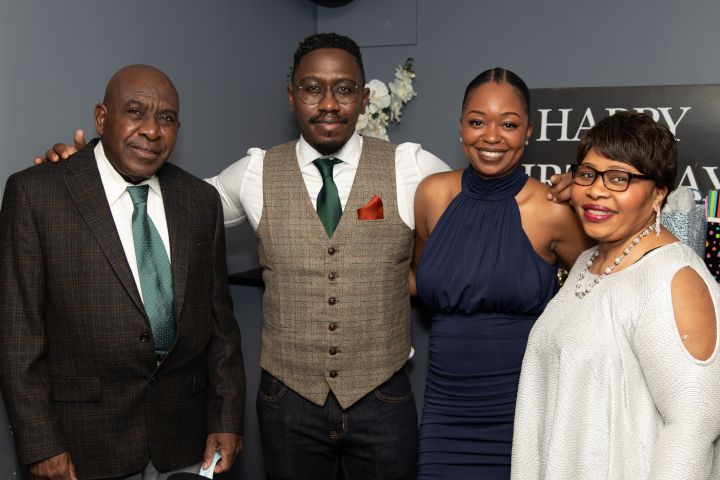 Both of our parents and siblings live within driving distance. We alternate dinner every other week with each other's in-laws. Our family loves to celebrate birthdays, wedding anniversaries, graduations and other important events.
Every New Year's Day, we celebrate Haitian Independence day. We come together as a family and eat squash soup. Thanksgiving and Christmas is very special to us. We love the big holiday gathering, decorating trees and enjoy hot cocoa by the fire place.
We have lots of support from friends and family who are thrilled to hear our adoption plans and looking forward to being a support system for us.
From Us to You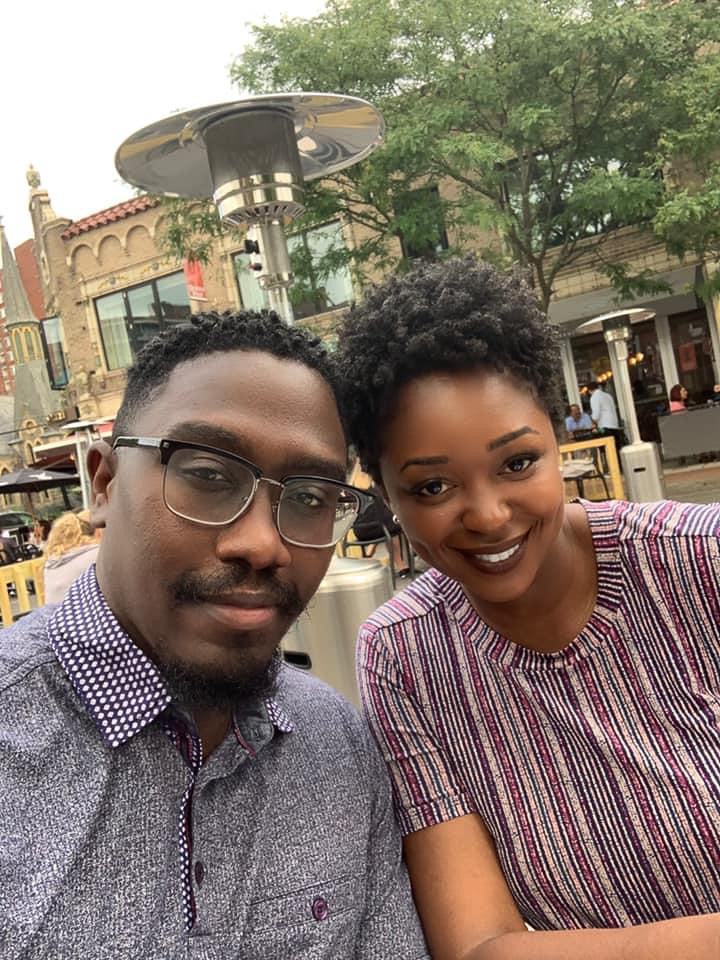 We hope this letter finds you in good health and spirits. It is with heartfelt gratitude and utmost respect that we write you. We want to take this opportunity to share with you the strength and depth of our commitment to each other and your child we hope to welcome into our lives.
Our marriage is built on a foundation of love, trust and unwavering support for one another. We have been blessed with a strong partnership that has grown and evolved over the years. Our love for each other is a constant source of strength, and we believe it will be the same foundation that will guide us as parents.
We have been married for 12 years, and throughout our journey together, we have learned the importance of open and honest communication. We value each other's opinions, dreams, and aspirations and we work together to create a harmonious and loving home. Our commitment to our marriage is unwavering, and we view it as a lifelong commitment to one another and to the family we hope to build.
When it comes to our openness to contact, we want you to know we are open to exploring various forms of communication that you would be comfortable with. We understand the importance of maintaining a connection with a child's biological family should that be your wish. We are open to exchanging emails, sending pictures, letters, and even considering an open adoption that could include future visits. We believe that an open line of communication can provide a child with a greater sense of identity, belonging and understanding.
We want you to know that we deeply respect your role, and we honor the profound bond you share with your child. We understand that adoption is a complex and deeply personal journey for you and your family. We are committed to create an environment where your child will grow up knowing their roots, their personal history, and the love that led you to make the difficult decision of adoption.
If you choose us as the adoptive parents for your child, we promise to provide a loving, nurturing and stable home where they can explore their passions, develop their talents, and grow into the best version of themselves. Your child will be surrounded by a network of family and friends who will embrace them with open arm and hearts.
We understand the weight of the decision you are facing is a difficult one. We acknowledge the strength and courage it takes to consider adoption and the selflessness it requires. We will respect your wishes and desires regarding the level of contact you are comfortable with, and we will always honor and speak of you with love and respect.
Thank you for considering us for your child. We are humbled by the opportunity to embark in this incredible journey together. We believe that with love, understanding, and open communication, we can create a future filled with happiness, growth, and endless possibilities.
With heartfelt appreciation and warmest regards,
Marc & Sherlyne
Favorites
Actor
Denzel Washington
Chadwick Boseman
Actress
Viola Davis
Angela Bassett
Candy Bar
Snickers
Kit Kat bar
Cartoon
Batman
Chip and Dale's Rescue Rangers
Classic Movie
Remember the Titans
Waiting for Exhale
Dessert
Brownies
Bread pudding
Disney Movie
Hercules
101 Dalmatians, the Little Mermaid
Dream Car
1969 Ford Mustang
Dream Job
Entrepreneurship
Own a hair salon
Dream Vacation
Japan
Europe
Family Activity
Playing dominos, Uno
Playing Dominos
Food
Haitian food
Haitian Food
Form of Exercise
Lifting weights
Yoga
Holiday
Thanksgiving
Christmas
Holiday Song
It's Beginning To Look A Lot Like Christmas by Bing Crosby
Santa Claus is coming to town by Micheal Buble
Holiday Tradition
Exchanging gifts, decorating Christmas trees, sharing meals with family and friends
Exchanging gifts, decorating Christmas trees, sharing meals with family and friends
Ice Cream
Banana split
Chocolate
Junk Food
Oreo cookie
Fries
Leisure Activity
Going to the movies
Going to the spa
Magazine
Sophisticated Black Hair
Memory with Spouse
Martin Luther King memorial in DC
African American History and Culture In DC
Movie
A Few Good Men
Black Panther and Think like a man
Musical
Rent
Color purple musical
Personal Hero
Magic Johnson
Poet
Maya Angelou
Maya Angelou
Quality about my Spouse
Loving, Calm, Patient, Respectful, Sense of Humor, Affectionate
Caring, Loving, Determined, Resilient, Vulnerable
Quote
"I've learned that people will forget what you said, people will forget what you did, but people will never forget how you made them feel" by Maya Angelou
Restaurant
Public Wine Bar SoNo in Norwalk, CT
Public Wine Bar SoNo in Norwalk, CT
Scripture
Trust in the lord with all your heart and do not lean on your own understanding. In all your ways acknowledge him and he will make straight your paths. Prov 3: 5-6
"For I know the plans I have for you, declares the LORD, plans for welfare and not for evil, to give you a future and a hope." Jeremiah 29:11
Shopping Store
Old Navy
H&M
Song
"Before I let you go" by Franky Beverly
Don Omar - Danza Kuduro ft. Lucenzo
Sport to Watch
Basketball
Basketball
Sports Star
Magic Johnson
Stephen Curry
Sports Team
Spurs
Golden State
Subject in School
Psychology
Reading
Superhero
Batman
Wonder Woman
Tradition
Every January 1st, Haitians celebrate their independence with a squash soup, music and festivities.
Every January 1st, Haitians celebrate their independence with squash soup, music and festivities.
TV Show Character
"Ghost"
Joan Carol Clayton from the TV show Girlfriends
Type of Music
Neo soul, R&B, Hip Hop, Rap, Afrobeats, Kompa/Zouk ( Haitian Music)
90's R&B/soul, Afrobeats, gospel, Kompa/Zouk ( Haitian Music)
Vacation Spot
Antigua
Antigua
Get in Touch
Provide more information, so American Adoptions can connect you with this family.
---