1-800-ADOPTION
Thank you for viewing our profile
If you would like to learn more about us, please call 1-800-ADOPTION (2367846), fill out the form at the bottom of our on-line profile page, or email us at bp_information@americanadoptions.com.
To revisit our on-line profile page and view our profile video at American Adoptions, simply use your mobile phone to scan the QR code on the right. We are looking forward to hearing from you!
Todd & Jane
We know this journey is not an easy one for you. If we've learned anything during our own journey to parenthood, it's that sometimes life doesn't go the way we expect it to. Thankfully, we've also learned that these bumps in the road can bring us together in powerful ways. We're so excited to expand our family through adoption. We have so much love and compassion to offer a child and their birth family.
About Us
Job
Stay-at-Home Dad
Senior Manager of Pharmacy Revenue
Education
Vocational Degree in Transportation
Master's Degree in Educational Leadership & Policy Studies
Relationship
Legally Married
Our Adventures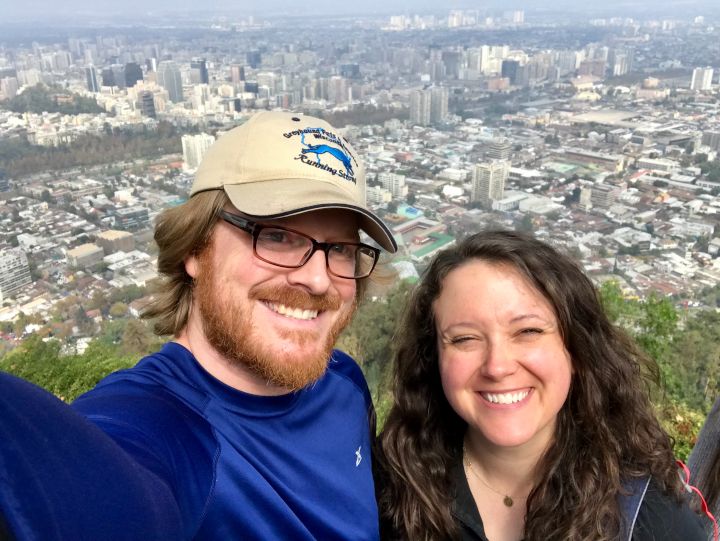 We LOVE to go on adventures and are intentional about prioritizing travel and cultural exploration. Here are some of the amazing things we've been lucky enough to do:
Before we were married, Jane and Todd did a lot of solo travel. Jane spent a summer in Italy when she was 20. During this same time, Todd was exploring Thailand on his own. When Jane graduated college, she spent six months in South Africa. Before coming back to the US, she spent a month backpacking through Namibia, Botswana, and Zimbabwe. Prior to starting graduate school, Jane spent two months travelling through Panama, Costa Rica, Nicaragua, and Peru with her two childhood best friends. The month before her 30th birthday,  (and six months before our wedding!) Jane travelled through China, Tibet and Nepal, culminating in a trek to Everest base camp.
The adventures continued after we were married in April 2017. We spent our honeymoon travelling to France, Spain, Portugal, and Morocco. A couple of years later, right before Jane started a new job, we took a break and spent a couple of weeks in the mountain ranges of Patagonia in Chile, still the most beautiful place either of us have ever seen.
What Us Unique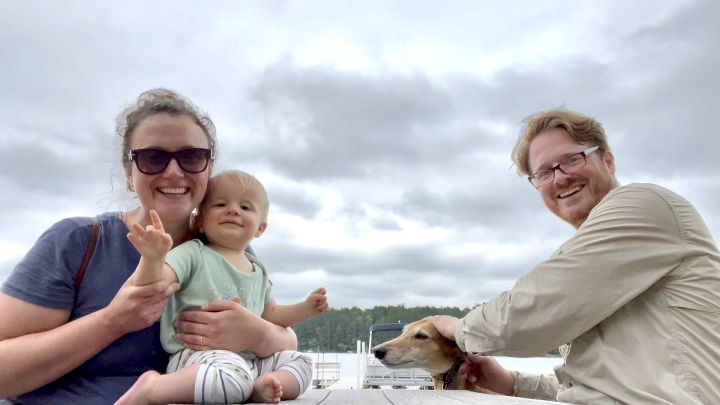 We believe there are lots of things that make us a unique and special family.
First, we've flipped traditional gender roles in our family. Jane works full-time as a senior manager of pharmacy revenue for Mayo Clinic, which is widely considered to be the best hospital system in the world. Todd is a stay-at-home dad, and loves spending his day helping Miles learn and grow. Jane is proud of the career that she worked so hard for, but she's grateful that she is able to work from home and spend her breaks between calls reading stories to Miles or helping him try new foods for lunch.
Second, Miles is a very special kiddo. After trying for two years to get pregnant, Jane and Todd tried IVF, but Jane's eggs weren't strong enough to withstand the procedure. Together with our fertility doctors, we found an egg donor and were finally able to get pregnant. Miles shares genetics with Todd and an egg donor who gave us the most wonderful gift.
Our Life Priorities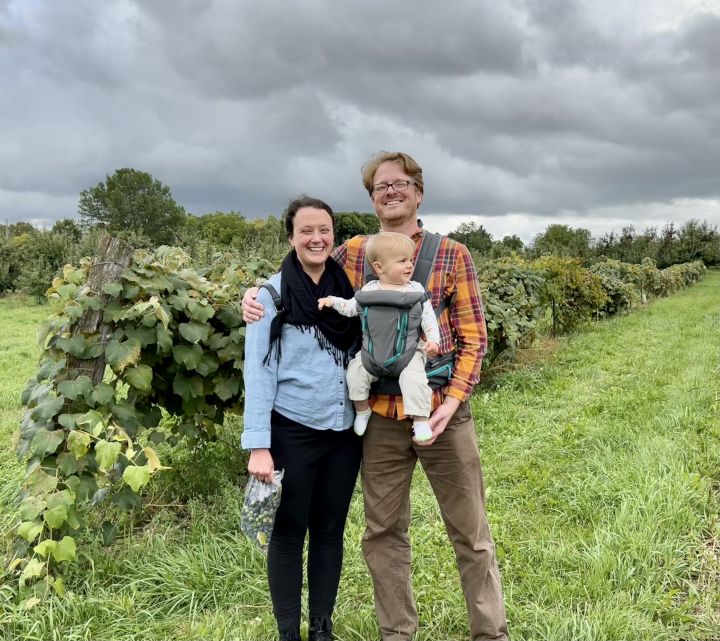 First and foremost, we value kindness, acceptance, and generosity. There is so much hardship in the world. We are privileged to have health and stability. We are privileged to have health and stability, so we make it our priority to treat people with respect no matter what their situation or background. The world needs more compassion and we're determined to play our part in that.  We also prioritize experiences over possessions. While some families might spend their money on the newest car or the biggest TV, we carefully and strategically budget so that we can travel the world. This is something we both did before we even met, and it's one of the things that has brought us closest. We love to experience other cultures and see parts of the world that many people would find daunting. We can't wait to bring another child into our family to share these adventures with. Another core family priority is education. We both understand how important access to quality education is for all people to succeed and thrive. We both love to read and make a concerted effort to keep up with world events. We have been saving for our kids' college education since before we were even married. We have investments secured so that our children will be able to attend college without going into debt. To us, this is one of the greatest gifts we as parents can provide to our child, even if it means we don't live in the biggest house or drive the fanciest car.
Photos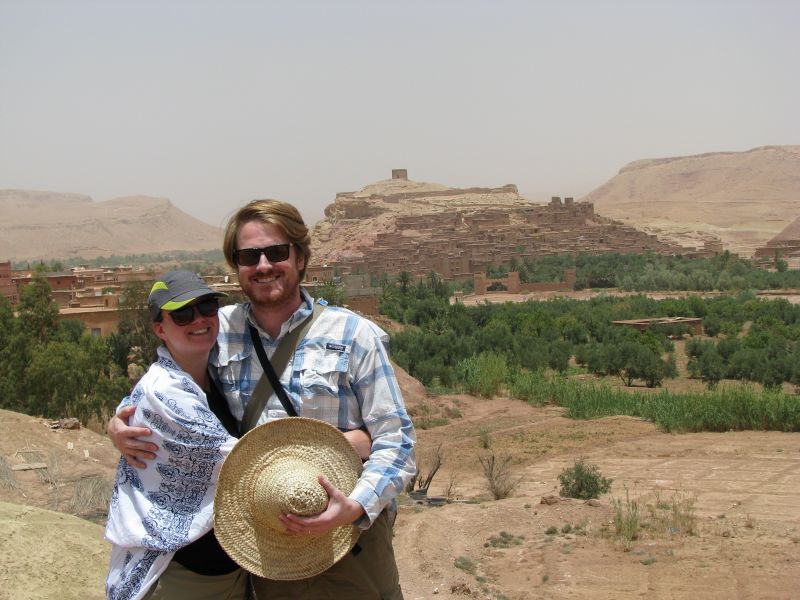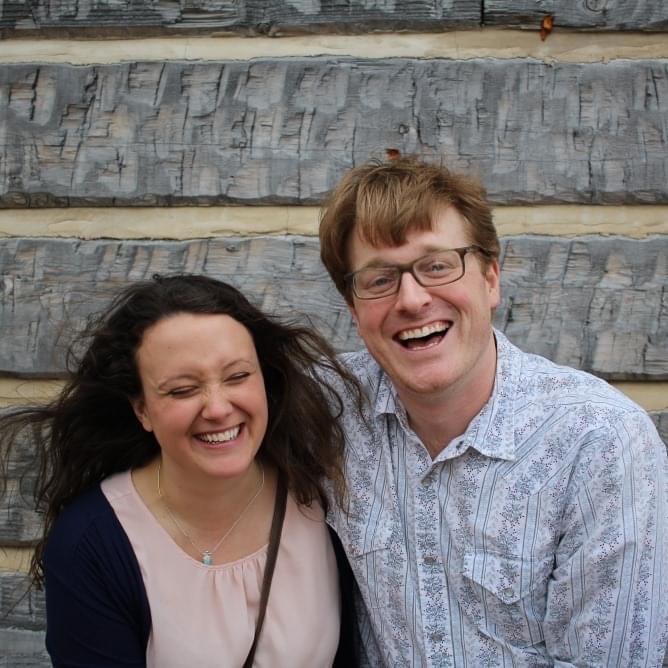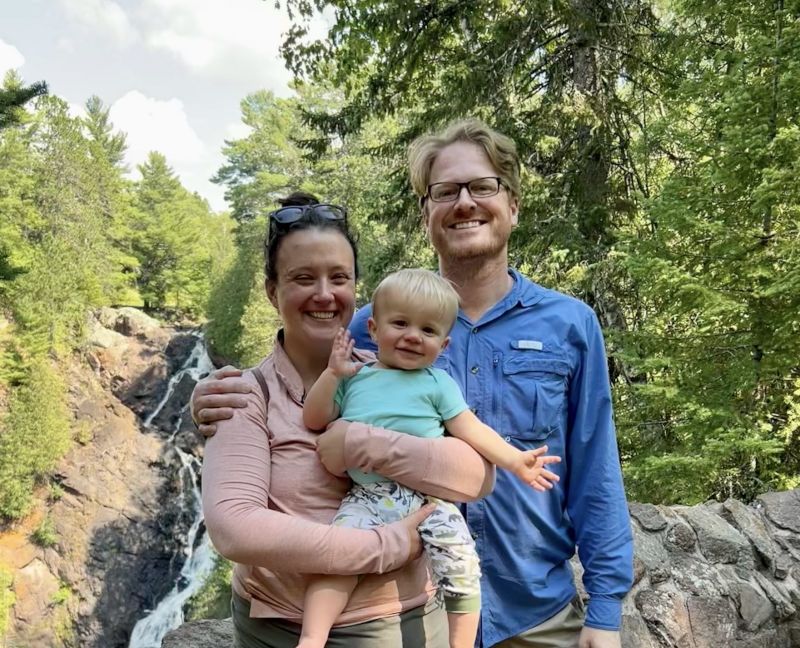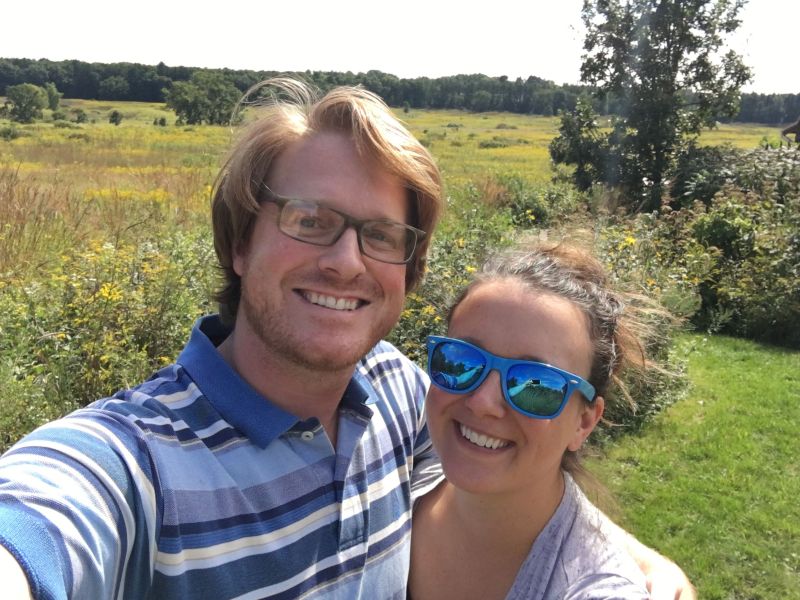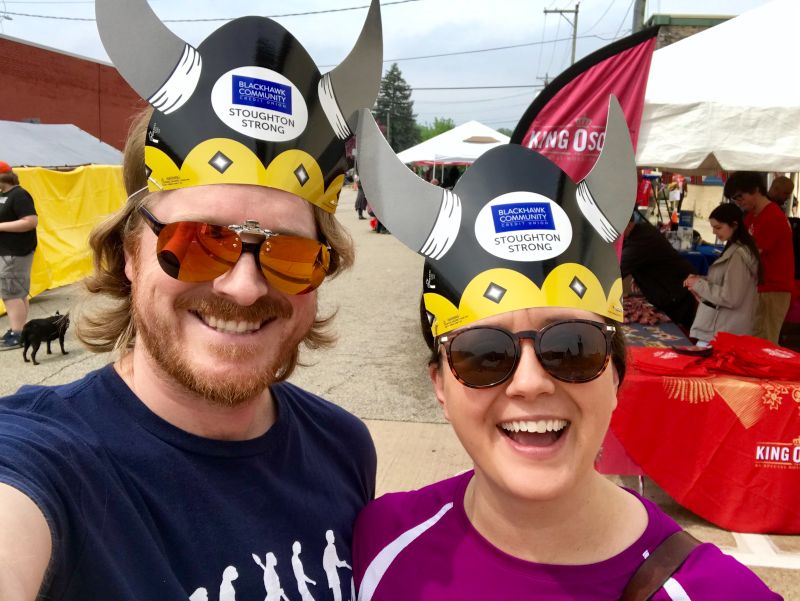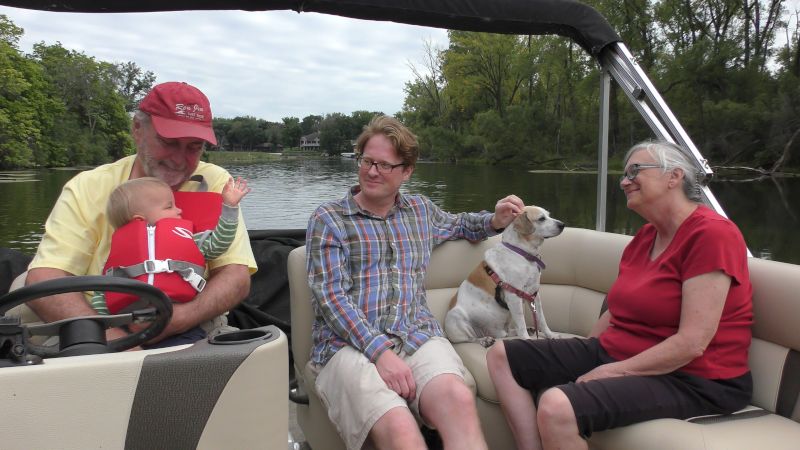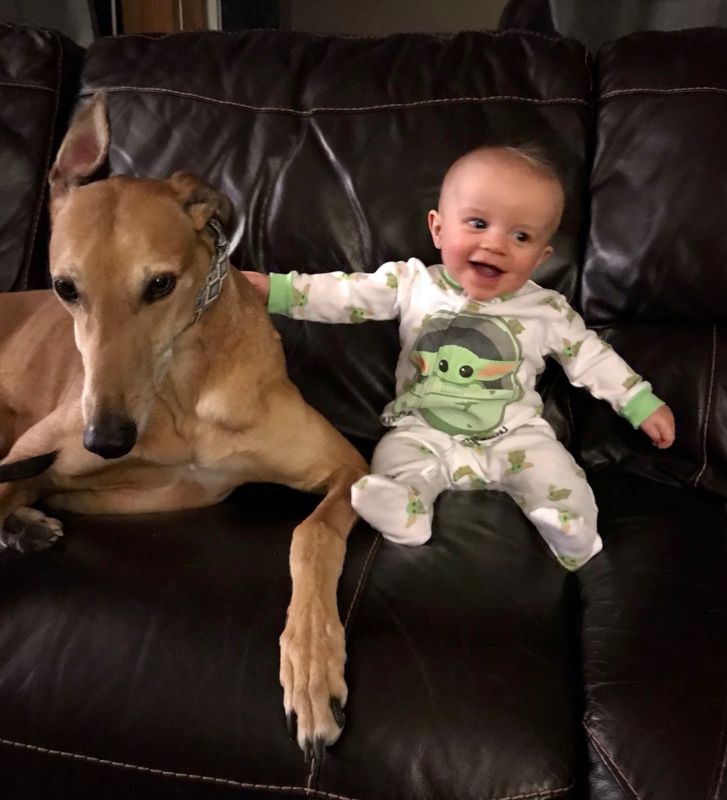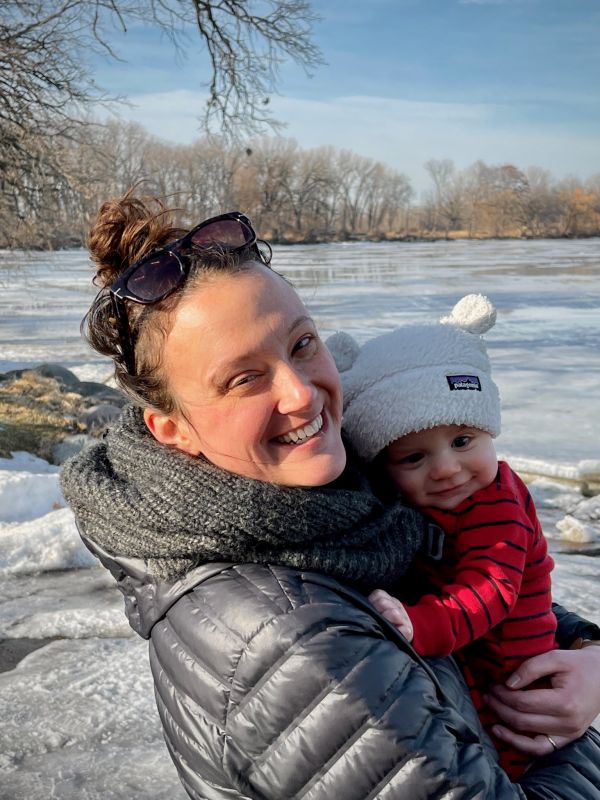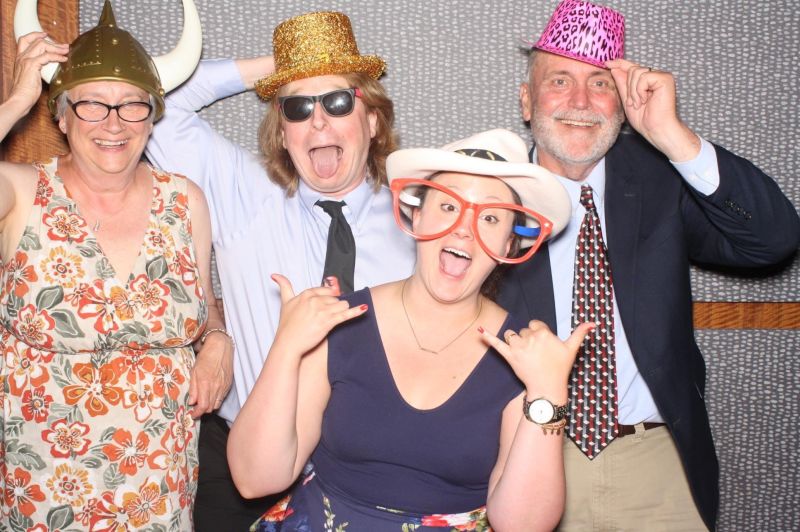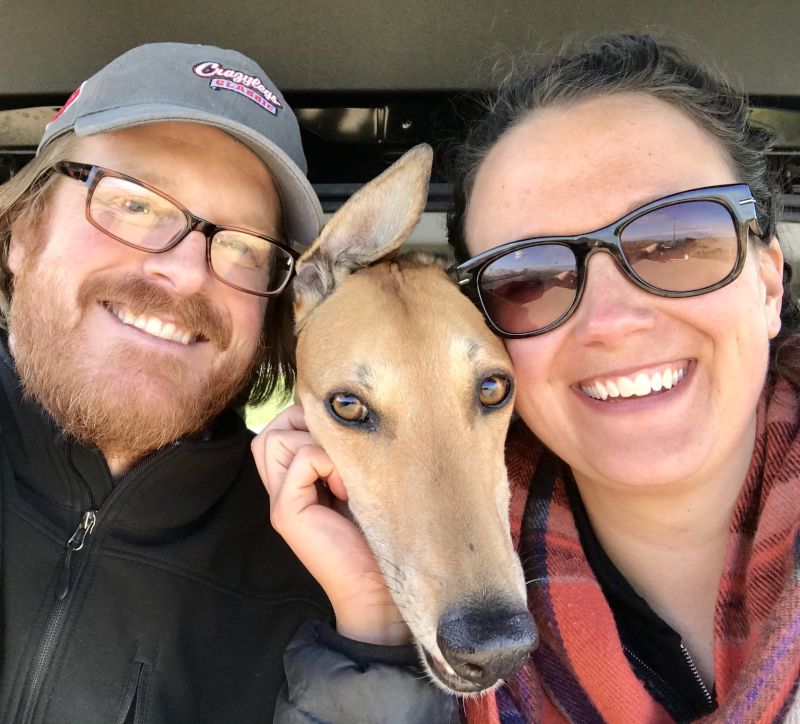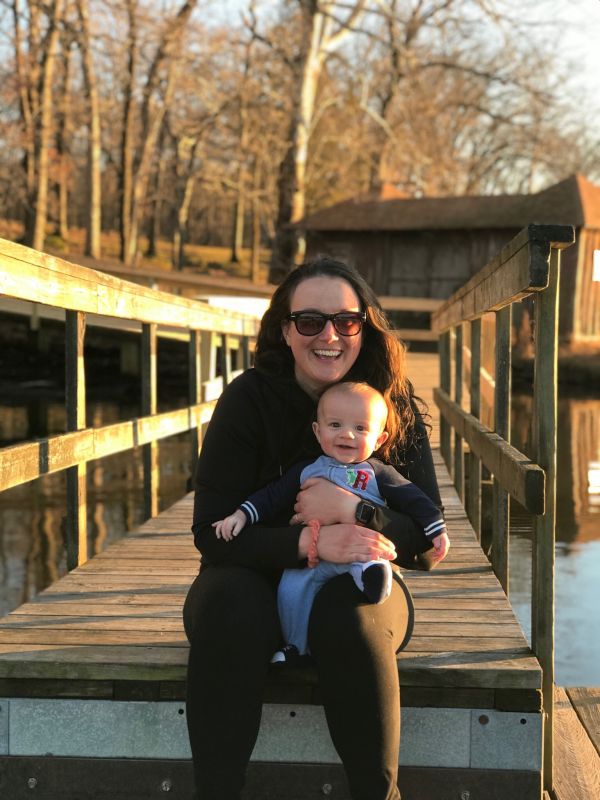 ×
1 / 12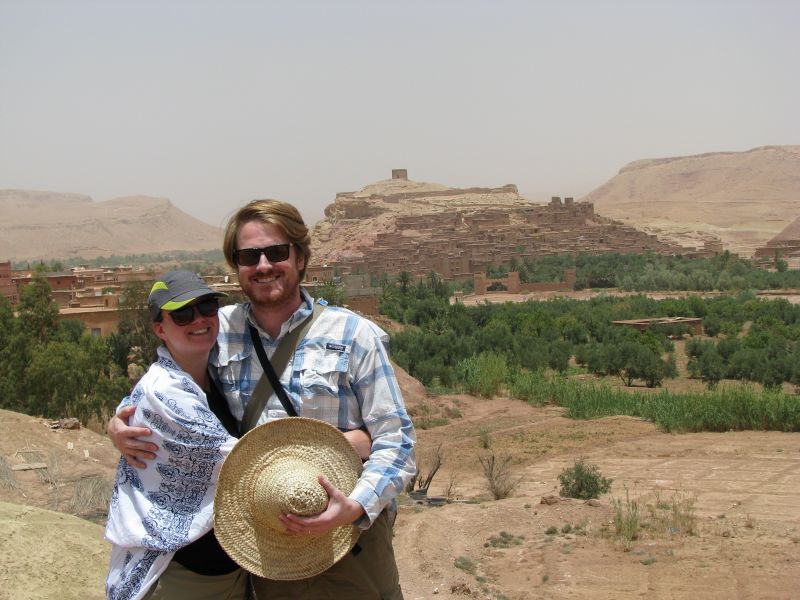 2 / 12
3 / 12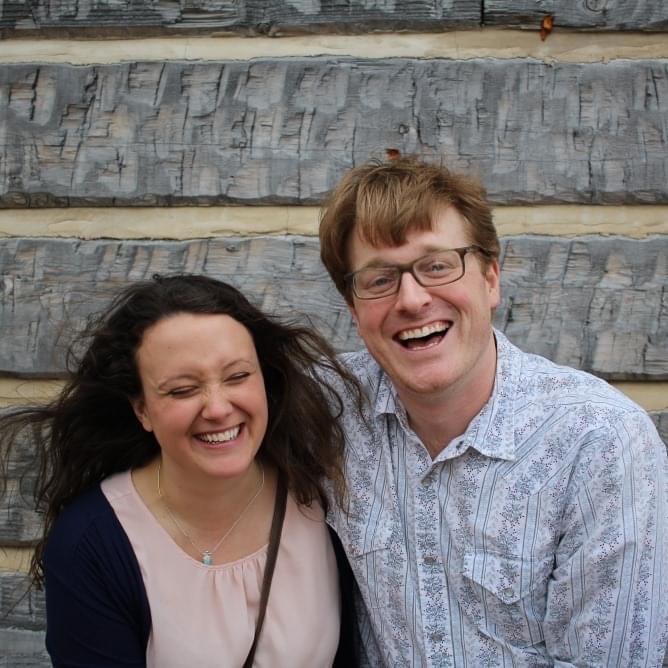 4 / 12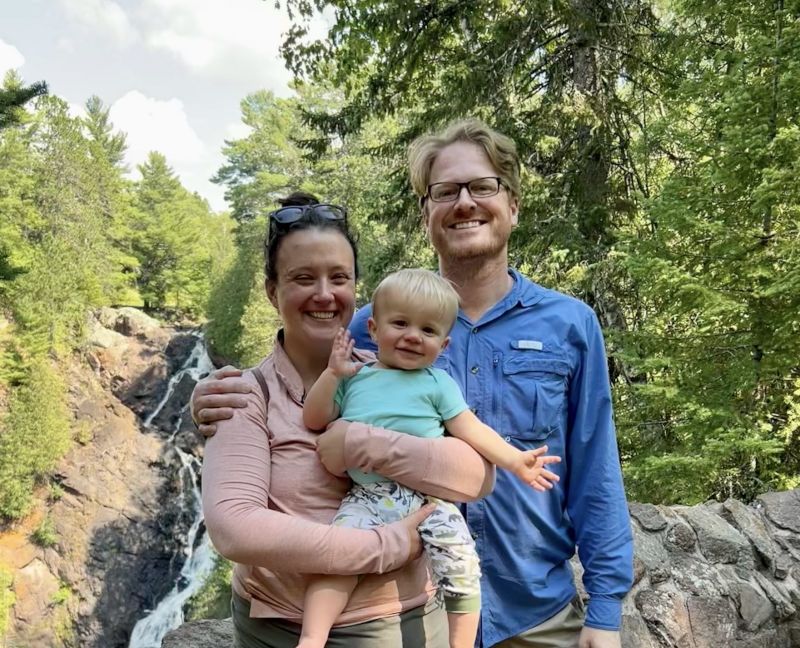 5 / 12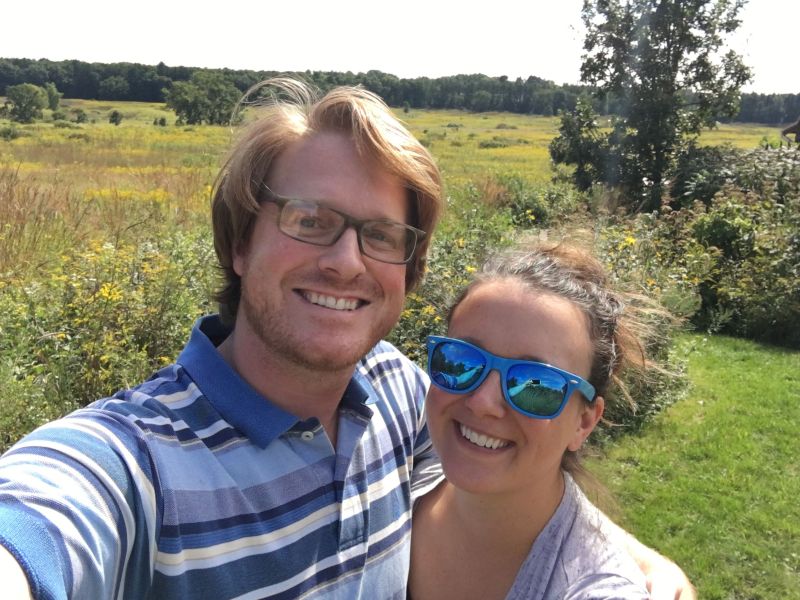 6 / 12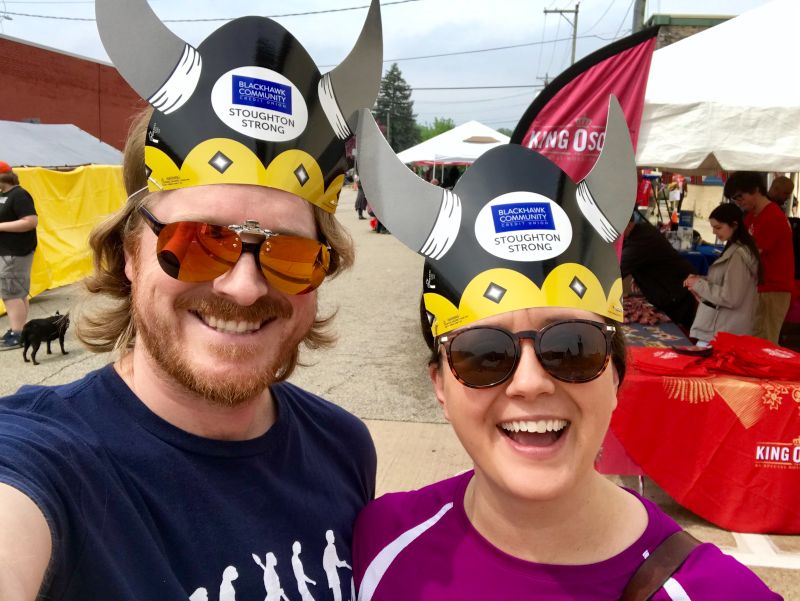 7 / 12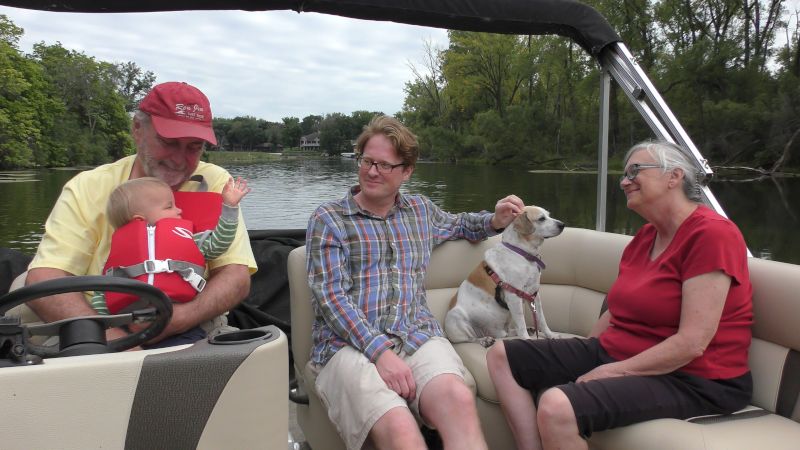 8 / 12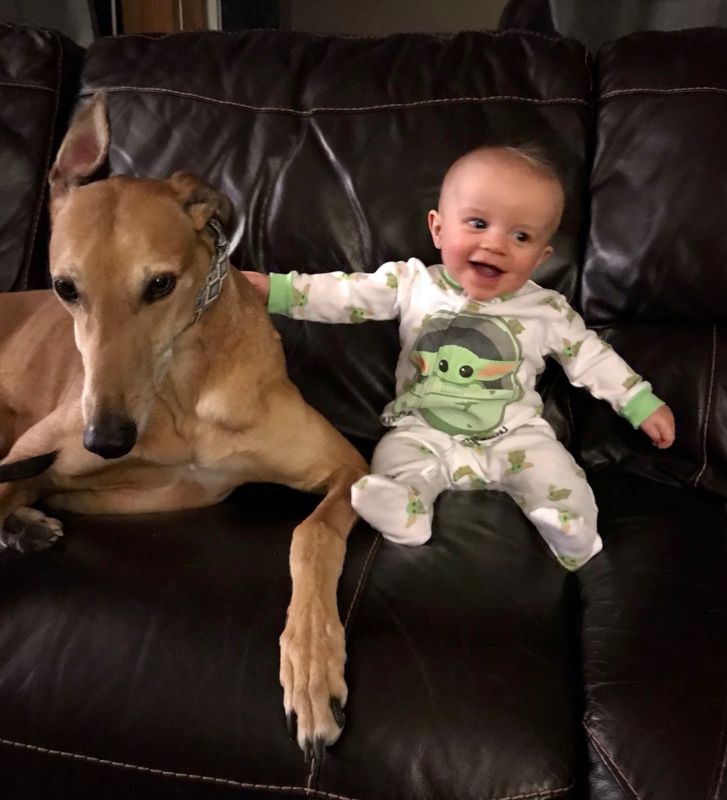 9 / 12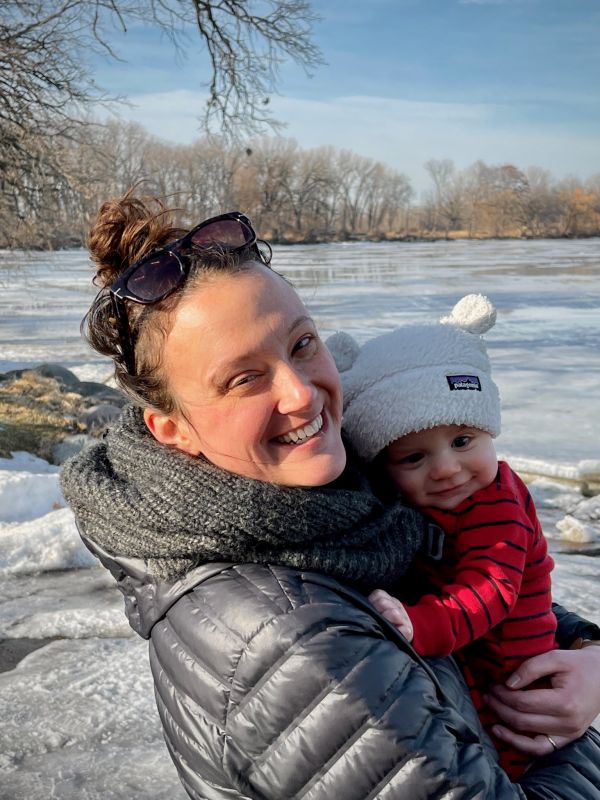 10 / 12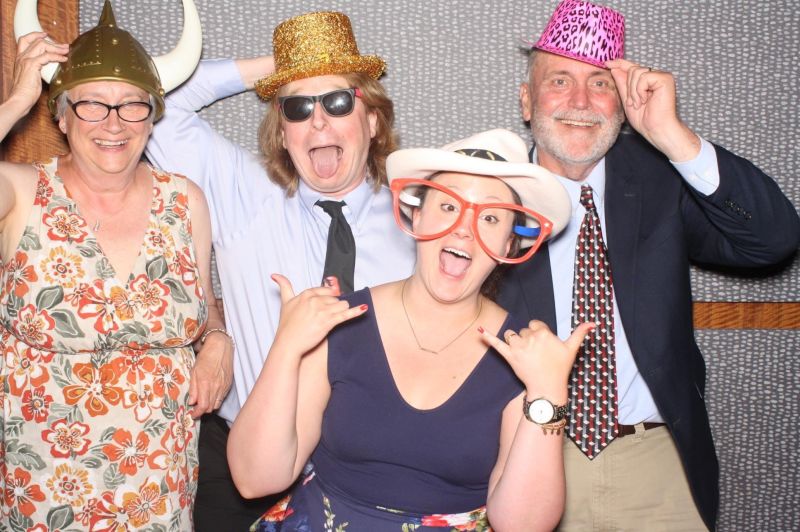 11 / 12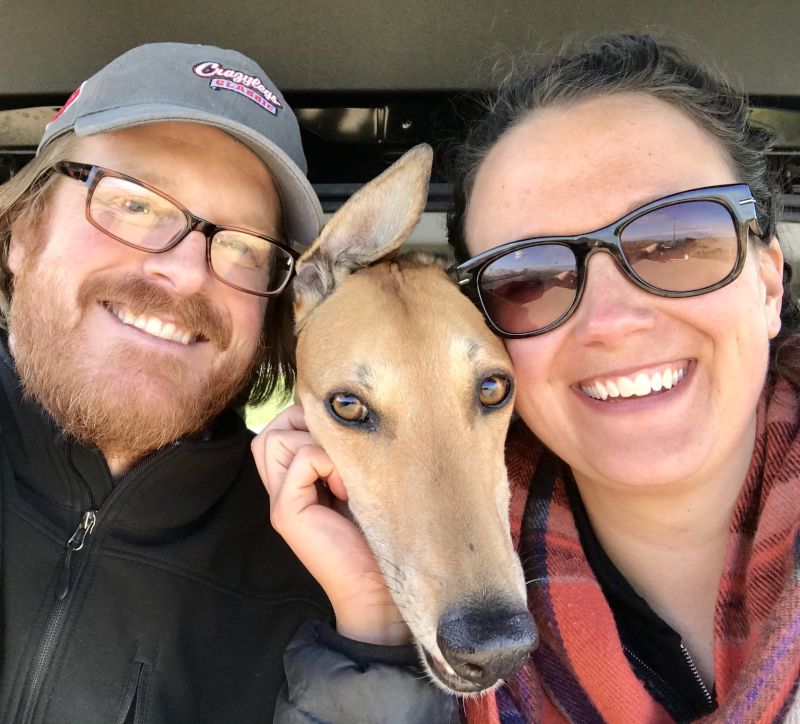 12 / 12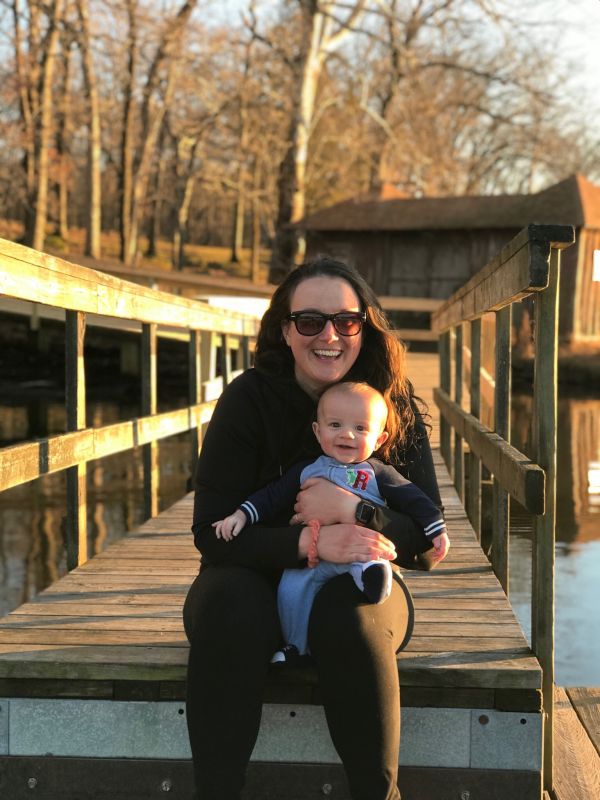 ❮
❯
Our House and Neighborhood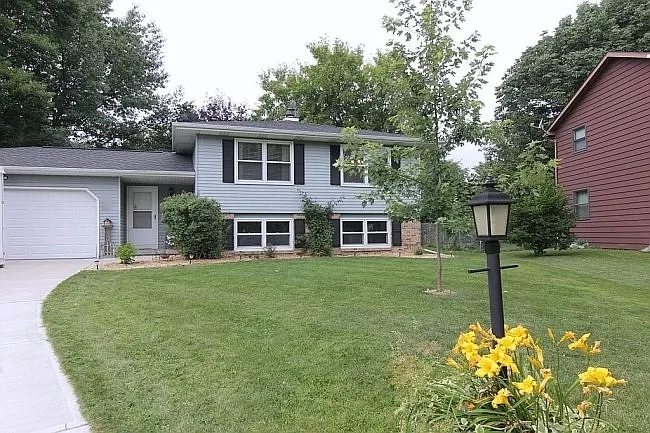 We LOVE our city and our neighborhood. Madison is consistently ranked as one of the best places in the country to live and raise a family. The city is situated between two giant, beautiful lakes. It's a dream to live here, so much so that our unofficial city motto is "77 square miles surrounded by reality." Both Todd and Jane grew up and went to school here. We've found so much success and happiness here – no matter where our adventures take us, Madison will always feel like home. 
Our neighborhood is safe, diverse, and welcoming. The kids on our block definitely run the place! Our neighbor kids are very close with one another and are always running back and forth from house to house. Everybody watches out for each other like family. Our local school district is one of the best in the state and is the most culturally diverse in the city, which is a big part of the reason why we chose this area to live in. We are proud to live in an area with so much spirit and heart.
Our home is a cozy split-level on a cul-de-sac with 3 bedrooms and 2 bathrooms. We've been in this house for over 8  years now and it's been so good to us. Our neighborhood is close enough to the downtown area that we can easily enjoy all that Madison and the University of Wisconsin has to offer, including athletics, festivals, music and art. We are lucky to have many city parks within walking distance, as well as beautiful nature preserves just a short drive or bike ride away.
Our Extended Families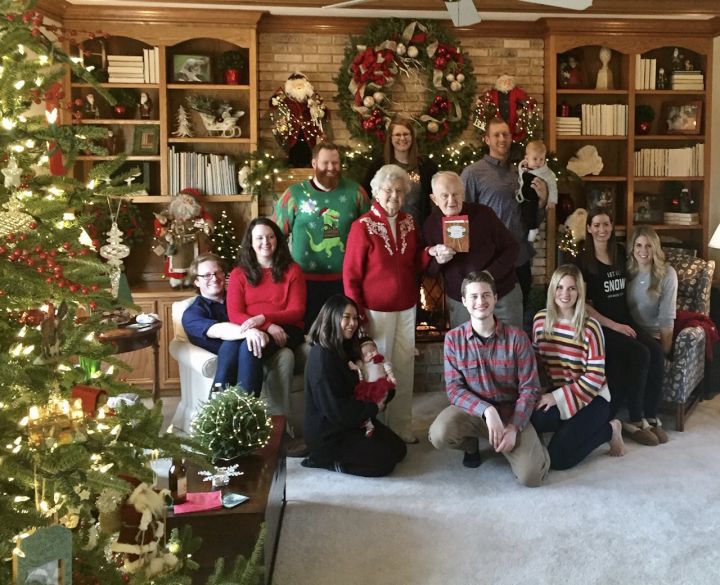 When it comes to extended families, we really have the best of both worlds. Todd's family is very large and spirited. Jane's family is small and cozy. Both families are welcoming and very close. Both of our parents live just 30 minutes from our home, and we see them often. We are lucky that most of our family live within a two-hour drive.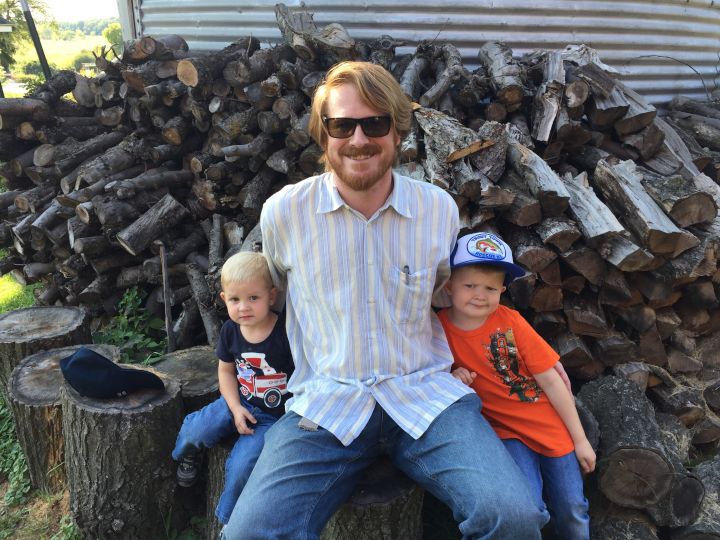 Todd has 3 siblings and 5 nephews among them. He has dozens of cousins, some of which are as close as siblings. Every year there are more kids to play with. Family gatherings on Todd's side are rambunctious, full of loud laughter and stories.
Jane is an only child with a smaller family, but the love flows just as freely. Family gatherings are intimate and peaceful. Jane's parents live on a beautiful riverfront property, where watching the sunset there is just about the most serene thing you can imagine.
Family is incredibly important to both Todd and Jane, and everyone is so excited to welcome another child. We could not have done all of this without the sincere love and support on both sides.
From Us to You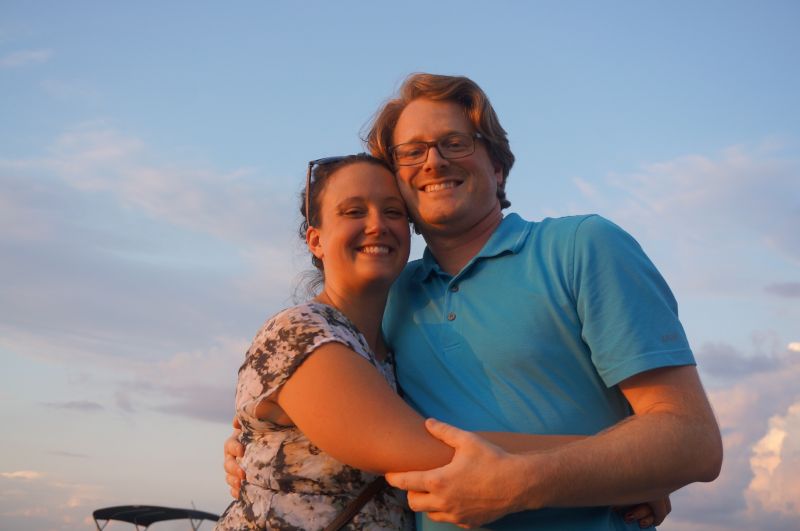 We want to start this letter by saying this: even though we haven't met yet, you are seen. There is so much uncertainty in this journey of adoption, for all of us. The one thing that we know for sure is that bringing this child into our family will change our lives - and yours - forever.
We can't promise we'll be perfect parents. We've learned there is no such thing. Since we first met in 2010, moving into our first home together in 2014, our marriage in 2017, and the birth of our first child in 2021, we know that our journey isn't one of?perfection. Instead, we pave our road with patience, kindness, compassion, and love. These are all values that we hold for each other, our children, and for you.
From the moment we started the adoption part of our family journey, we've tried to be intentional about seeing this process from your point of view, to try to walk in your shoes. We imagine that there isn't one overriding emotion that you feel. We imagine you have all sorts of hesitations and doubts, but we hope that you have some hope and a sense of optimism as well.
We'll start where you feel comfortable. Of course we'll send letters and pictures to let you know that all is well and that we are thriving together, if that's what you want. If it feels right to all of us, we are open to more communication too. Our children will likely have a lot of questions, and it might be that you want to have a part in answering them. What matters most to us is that this child feels loved and has a safe space to ask questions and feel heard.
The future is unknown, and some days will be difficult. That's true of all families, no matter how they are built. But we can and will wake up every morning with the intention to do what's best for?this?growing family. That being said, we understand that what's "best" for everyone might change with time. We'll adapt with you as you grow, grieve, and make choices that work for you. What we ask of you, and expect from ourselves as parents, is to always act with love.
You are not just placing this child with us to grow our family. When you're ready, we hope you'll find that we've grown to be your family as well. Our hearts are open to meet you where you are in this journey. Our road is paved with patience with you when you're not quite ready, paved with kindness for you when you feel lost. Our road is paved with compassion for all that you've been through and love for all the days ahead.
Sincerely,
Todd & Jane
Favorites
Actor
Woody Harrelson
Leonardo DiCaprio
Actress
Jessica Chastain
Nicole Kidman
Author
Alex Garland
Margaret Atwood
Book
The Beach
The Poisonwood Bible
Candy Bar
Reese's Outrageous
Dark Chocolate
Cartoon
Futurama
The Simpsons
Childhood Memory
Summer at the family cabin with cousins
Playing in the woods with my best friend
Childhood Toy
Big Wheel
Slobber the stuffed Saint Bernard
Children's Book
Where the Wild Things Are
Mama Do You Love Me?
City
Madison, WI
Rome, Italy
Classic Movie
Swiss Family Robinson
The Shawshank Redemption
Day of Week
Saturday
Saturday
Dessert
Peanut Butter Cream Pie
Ice Cream
Dream Car
Ferrari F40 EV Conversion
Volvo station wagon
Dream Job
Own/operate a dog daycare
The one I have :)
Dream Vacation
Amazon River cruise
Family Activity
Going to local fairs and festivals
Hiking and traveling
Flower / Plant
Cottonwood trees
Lilacs
Food
Buffalo chicken
Sushi or Curry chicken
Form of Exercise
Downhill skiing
Walking and yoga
Fruit
Granny smith apples
Blackberries
Game
Life
Crazy 8's with my mom
Hobby
Photography
Reading, traveling, hiking
Holiday
Labor Day
Labor Day
Holiday Song
Wizards in Winter
Come, Come Whoever You Are
Holiday Tradition
Trick or Treating
Las Posadas
Ice Cream
Chocolate peanut butter
Almond Coconut Dark Chocolate
Junk Food
Reese's Pieces
Greenbush Old Fashioned Donuts
Leisure Activity
Disc Golf
Reading
Magazine
National Geographic
The Atlantic
Memory with a Child
Taking Miles in the lake for the first time
The first time I heard Miles giggle
Memory with Spouse
Our first date at 1855
When Todd and I climbed to the top of Torres del Paine in Chile
Movie
The Goonies
The Goonies
Movie Quote
"Surely you can't be serious?" "I am serious, and don't call me Shirley" - Airplane
Movie Type
Adventure
Scary movies!
Musical Group
Guns 'n Roses
Tom Petty and the Heartbreakers
Nursery Rhyme
5 Little Monkeys
Far Away Places
Olympic Event
Freestyle skiing
Ice Skating
Personal Hero
Steve Irwin
Ruth Bader Ginsburg
Play
The Crucible
The Woman in Black
Poet
Edgar Allan Poe
ee cummings
Quality about my Spouse
Sense of humor
Sense of adventure
Quote
"Never let the fear of striking out keep you from playing the game" Babe Ruth
"The mountains are calling, and I must go" John Muir
Restaurant
Tipsy Cow
The Vintage
Sandwich
Buffalo Chicken
Cuban
Scripture
"Radiate boundless love towards the entire world." - Buddha
Shopping Store
Thrift stores!
Sports Team
The University of Wisconsin Women's Volleyball
Subject in School
Physical Education
Tradition
Treinen Farm Corn Maze
Annual Corn Maze
TV Show
The Wire
The Simpsons
TV Show Character
Hal from Malcom in the Middle
Vacation Spot
Somewhere new or family cabin
Our family cabin
Get in Touch
Provide more information, so American Adoptions can connect you with this family.
---