1-800-ADOPTION
Thank you for viewing our profile
If you would like to learn more about us, please call 1-800-ADOPTION (2367846), fill out the form at the bottom of our on-line profile page, or email us at bp_information@americanadoptions.com.
To revisit our on-line profile page and view our profile video at American Adoptions, simply use your mobile phone to scan the QR code on the right. We are looking forward to hearing from you!
Matt & Anna
We believe adoption is an amazing gift and we are so thankful that you are taking the time to read our profile. Every child is precious and we know we will be devoted and faithful parents. We are praying for you and we hope that you consider us as your child's story begins to unfold.
About Us
Job
Pastoral Intern
Data Developer
Education
Bachelor's Degree in Communications
Master's Degree in Public Health
Relationship
Legally Married
Our Leisure Time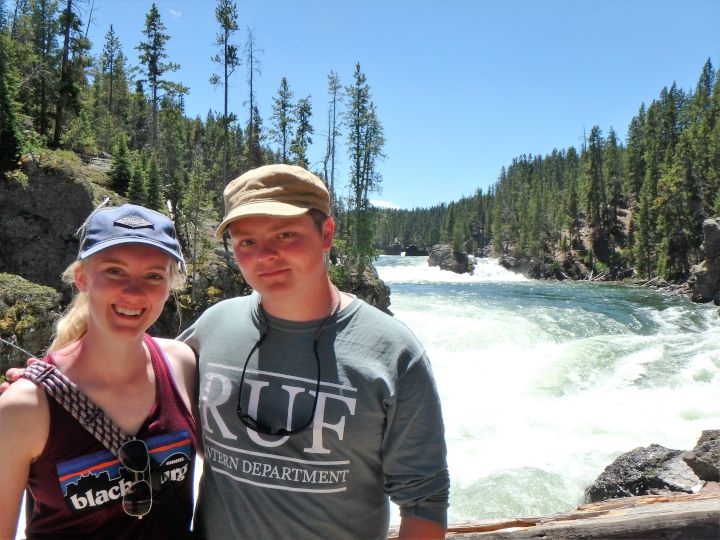 We love to spend time outside hiking in the mountains with our dog and family, paddleboarding on the river, and whitewater rafting. When we aren't spending time outside we have friends over for dinner and play board games. We look forward to taking a child with us on adventures to waterfalls or on walks through local parks.
Individually, Anna plays the piano and has given lessons to children in the past. She also loves to read and bake and to try different crafts, from knitting to carpentry, to jewelry making.
Matt enjoys taking the dog to the disc golf course most mornings. Matt is also artistic and paints with oil paints and watercolors.
We both love to travel and explore new areas as well, and we can't wait to bring a child to Alaska as well as to some of our other favorite places!
Our Faith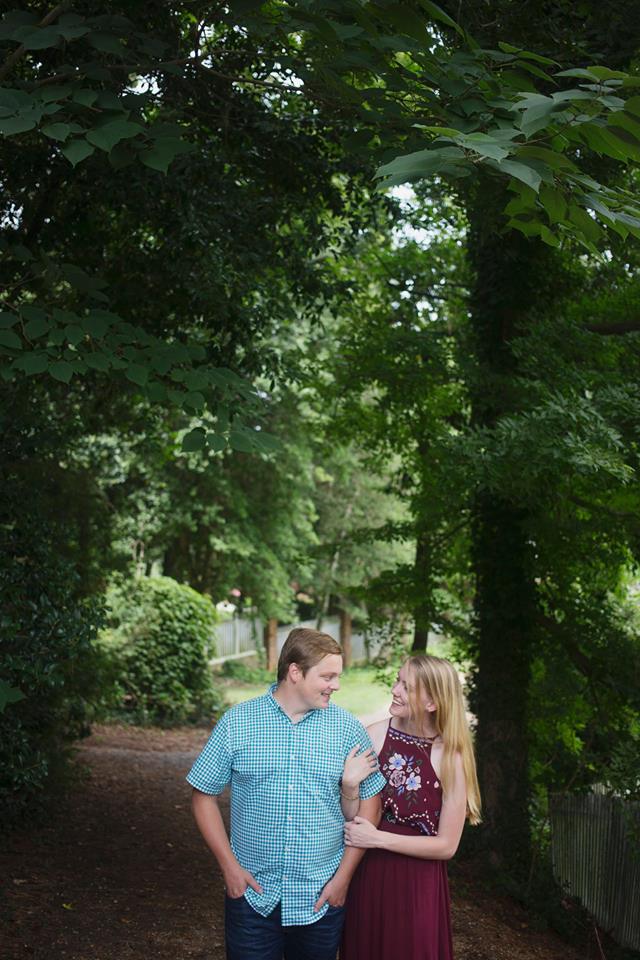 We were both raised in Christian households and hold strongly to our faith and trust in Christ.
Matt is an intern working with the youth in our church by leading Bible studies and mentoring youth weekly. Matt also is a seminary student and is studying to earn his master's degree before becoming a pastor.
Our faith has played a major role in all stages of our lives and it is truly foundational in how we view the world and interact with those around us. Christ said that the greatest commandment is to love the Lord our God and love our neighbor as ourselves which is a key motivator for our desire to know and love both our immediate neighbors and also everyone we come in contact with on a daily basis. We look forward to sharing that love with a child and building a family that loves each other and loves others well, too.
Cultural Diversity
We believe that this child should understand his or her birth culture as it is a large part of who they are and how others see them. Matt grew up in a military community and knew a lot of people from different backgrounds and cultures. Similarly Anna grew up abroad and moved around a lot which exposed her to many different cultures. This has given us an appreciation for how different cultures and people groups approach situations in different ways and we want to expose this child to as many cultures as possible, especially their own. While teaching the child about their birth culture and helping them appreciate their history, we also want to teach them to be loving and respectful to all cultures and not isolated within their own. We want them to see just how big the world is and find many places in it where they 'fit' and many people in it who love them.
Photos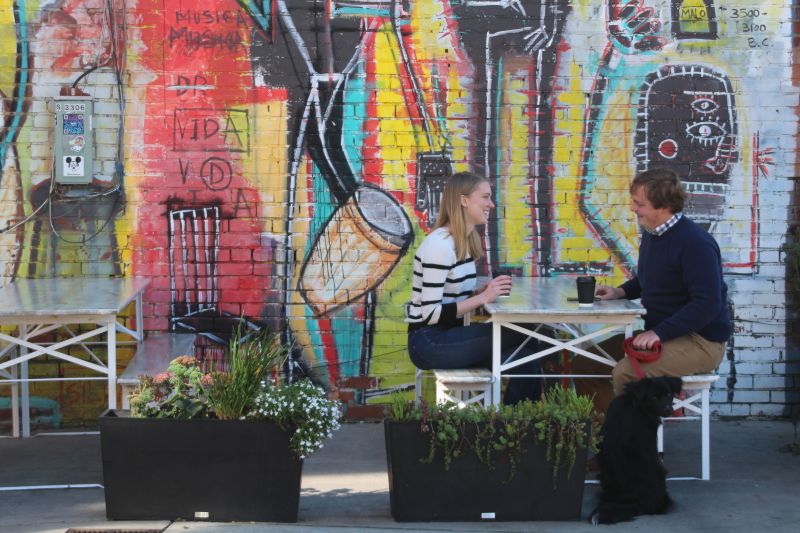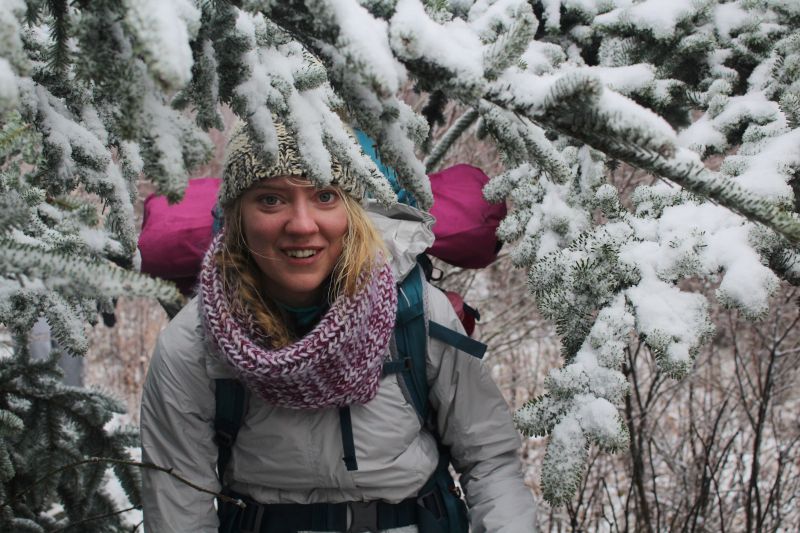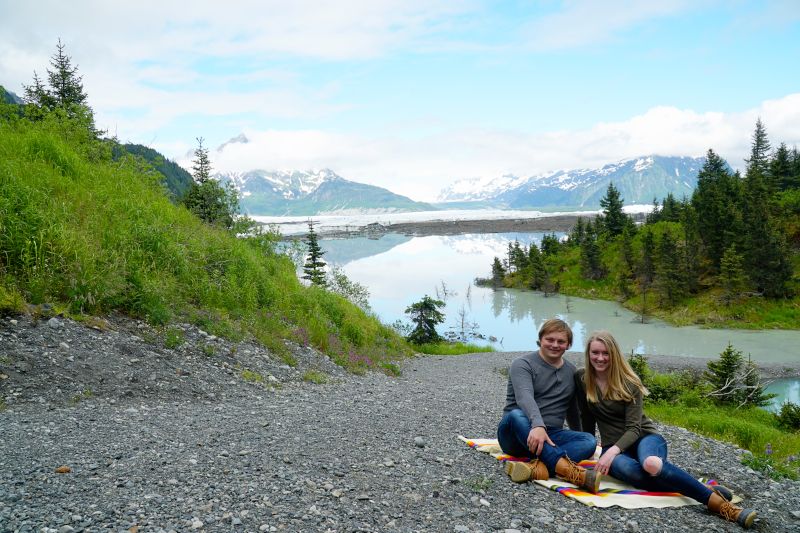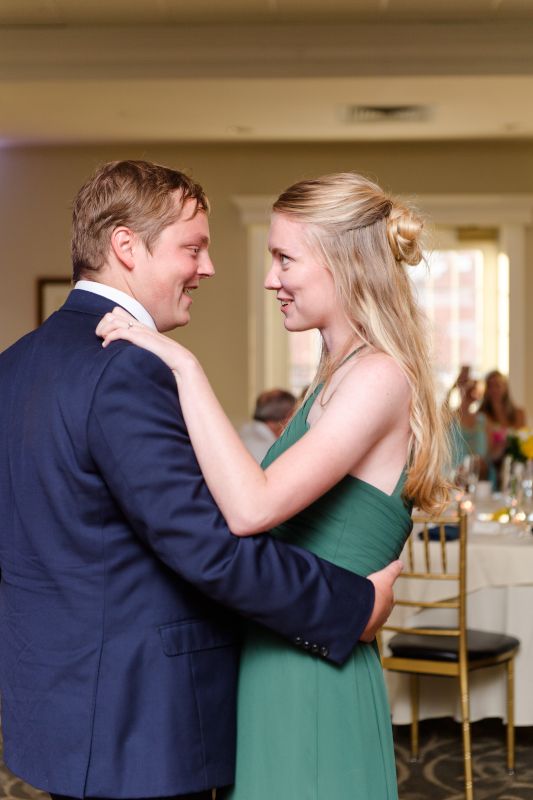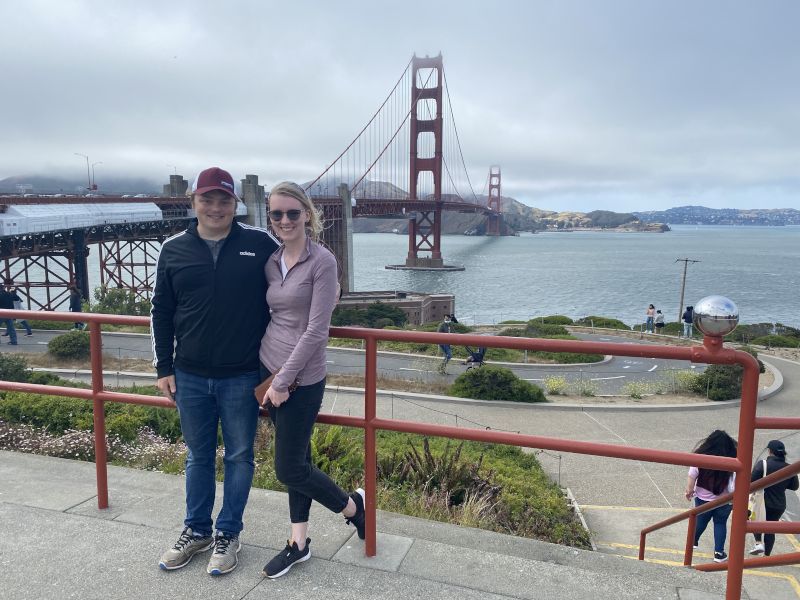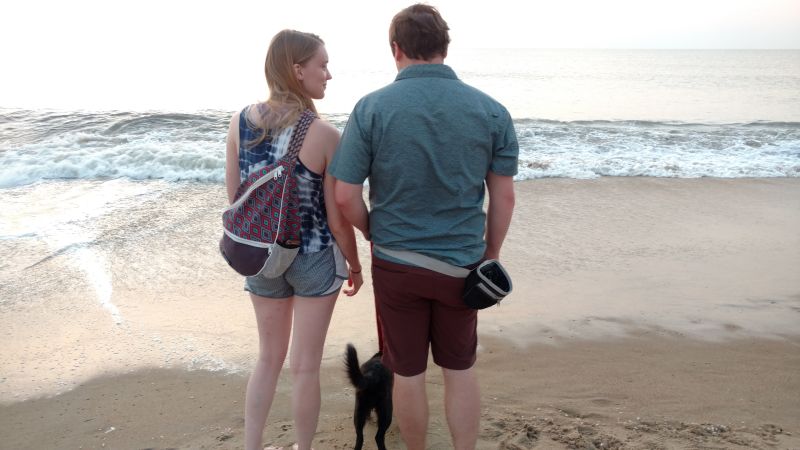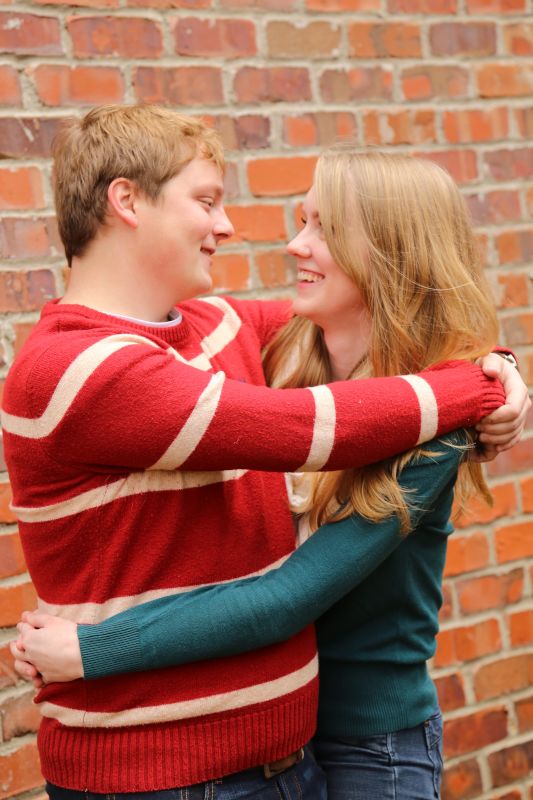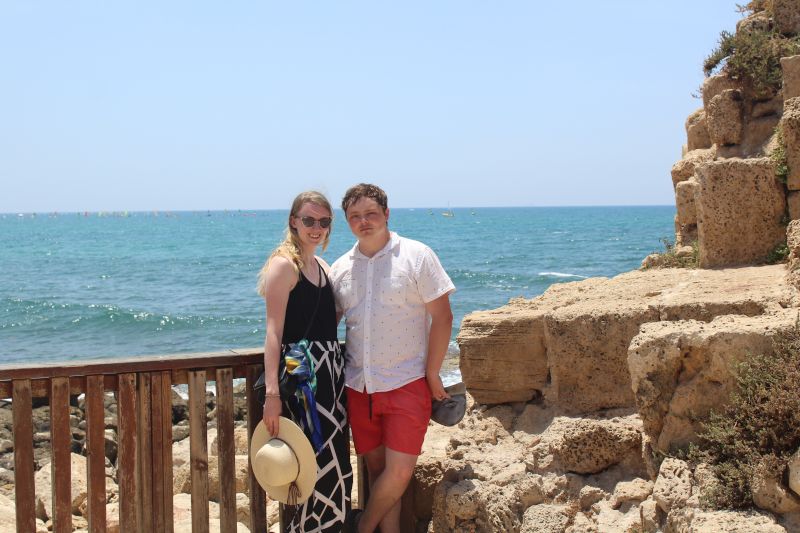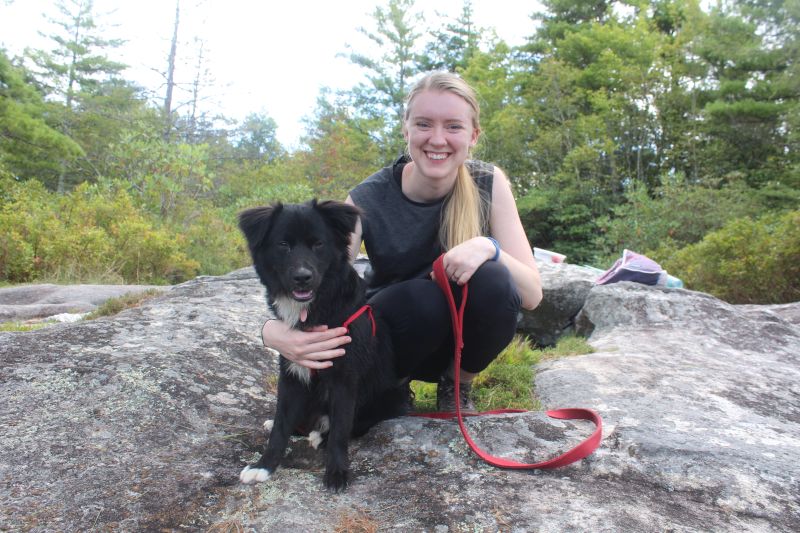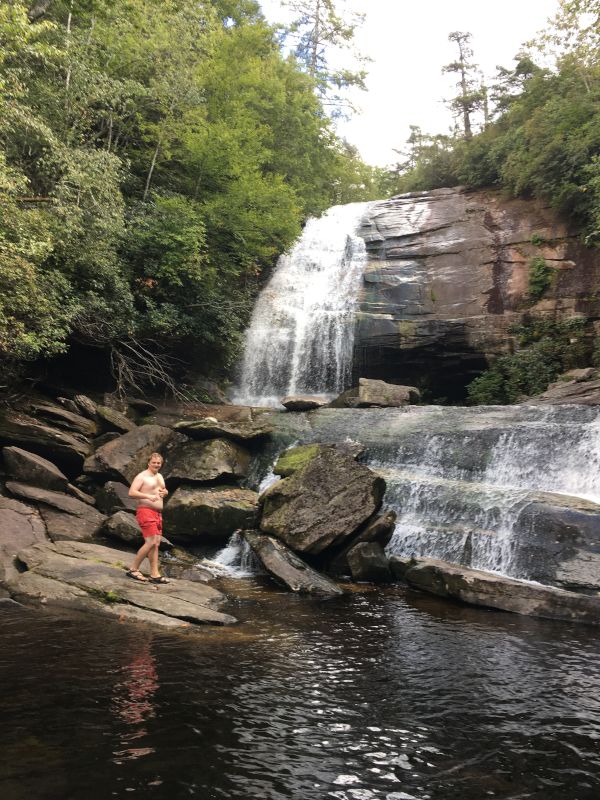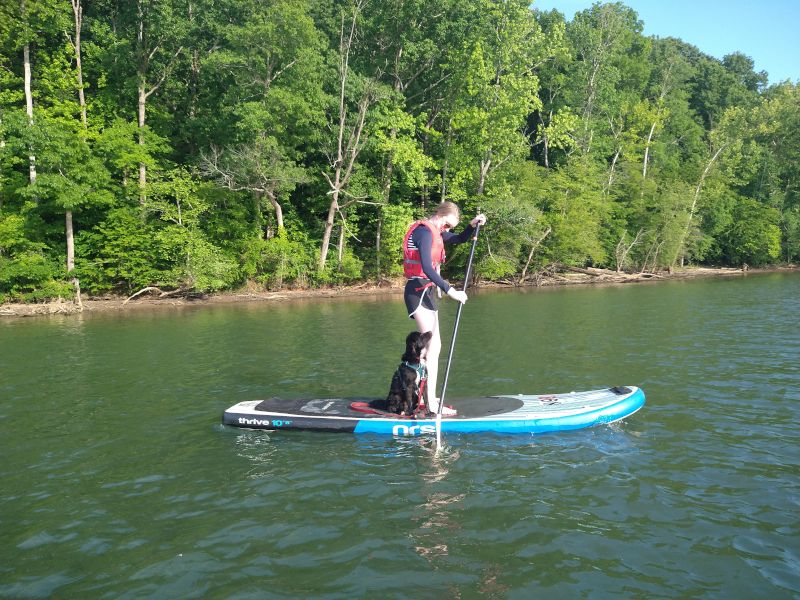 ×
1 / 12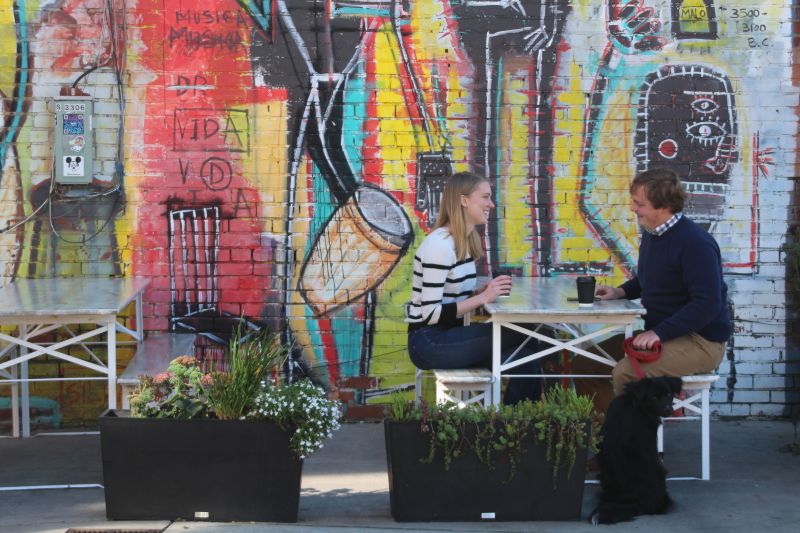 2 / 12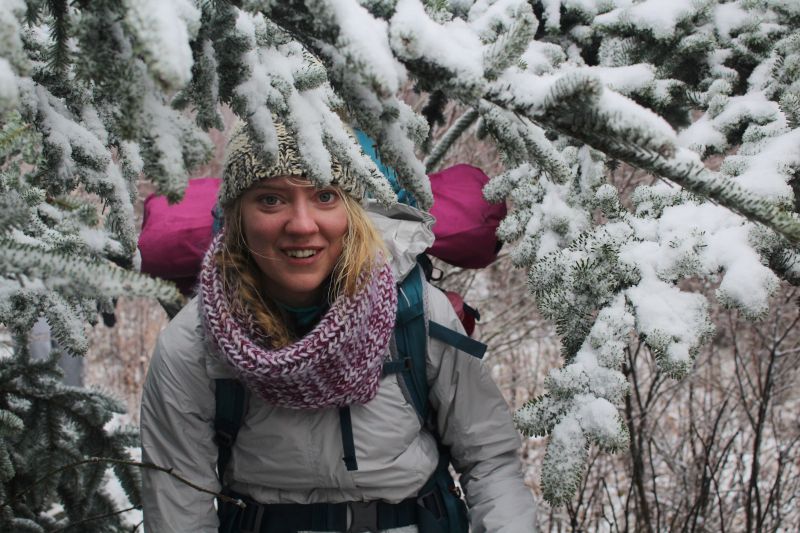 3 / 12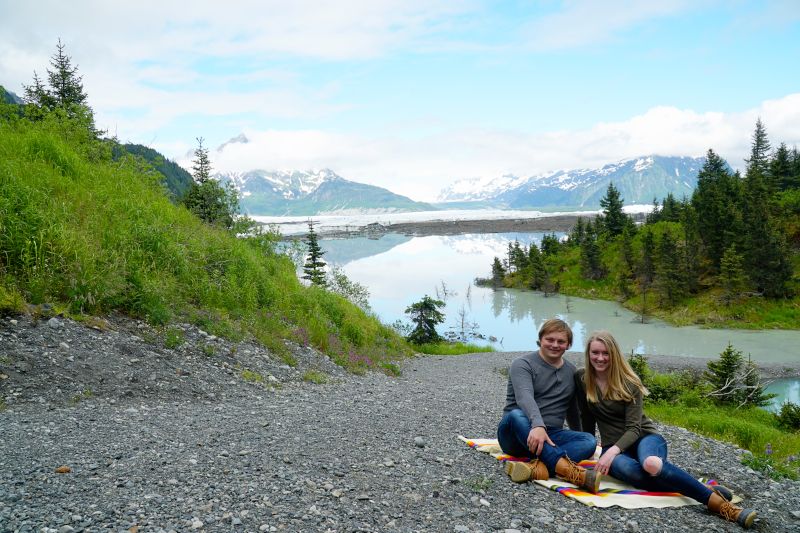 4 / 12
5 / 12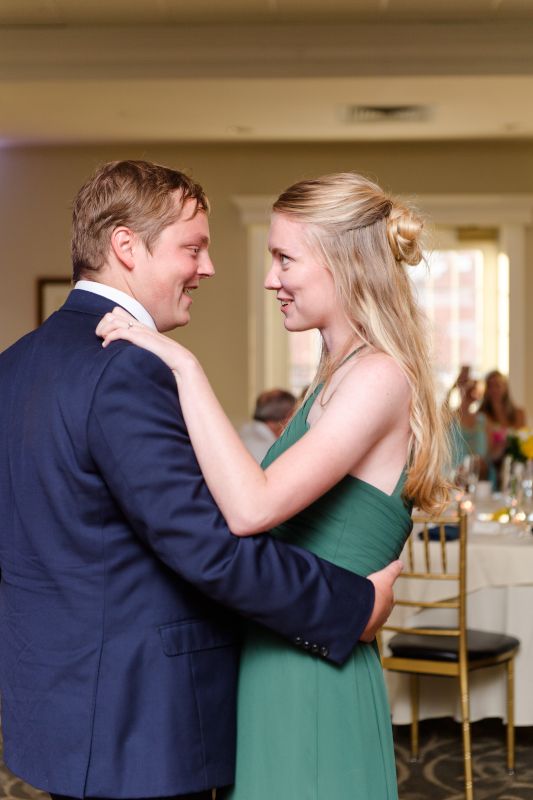 6 / 12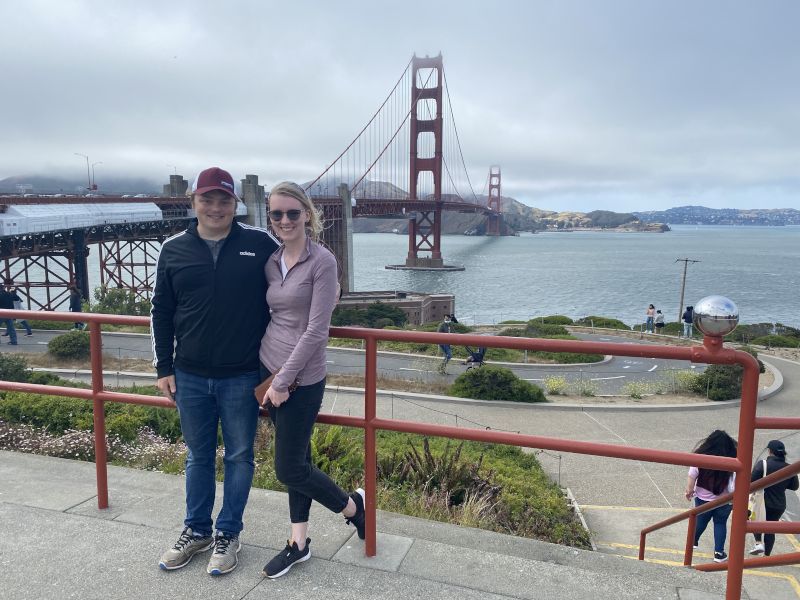 7 / 12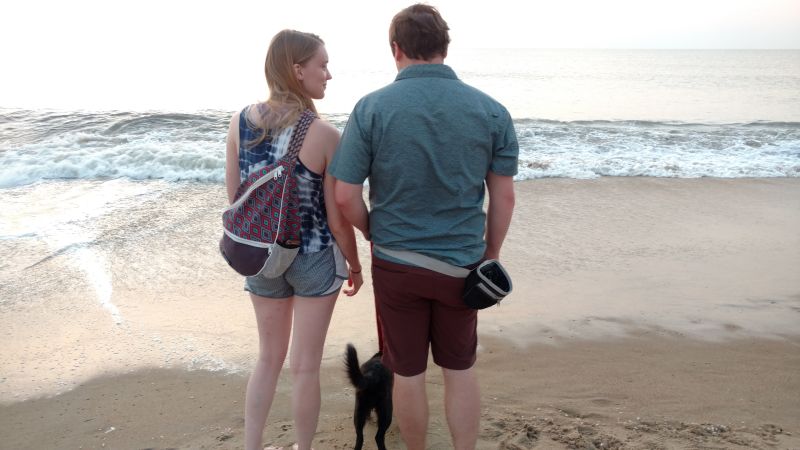 8 / 12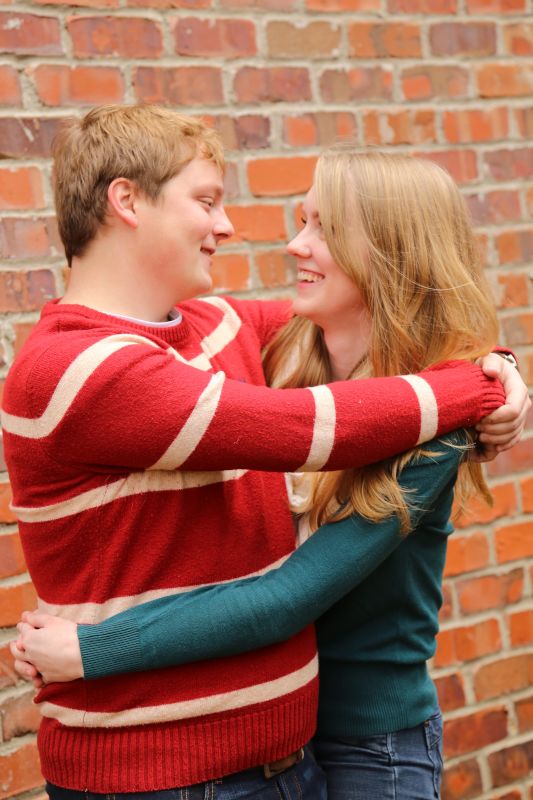 9 / 12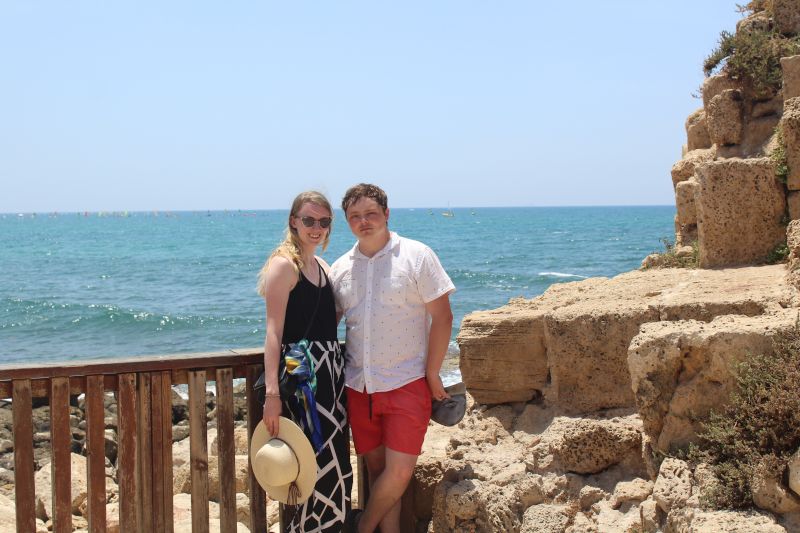 10 / 12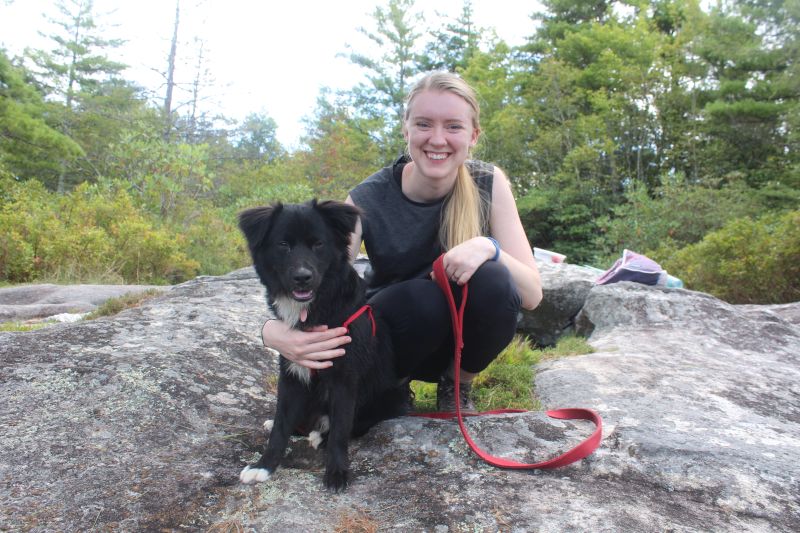 11 / 12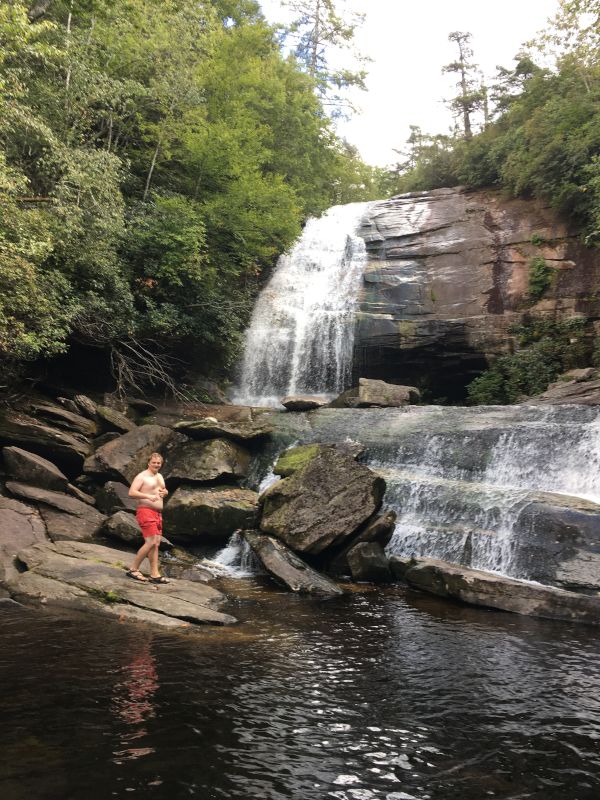 12 / 12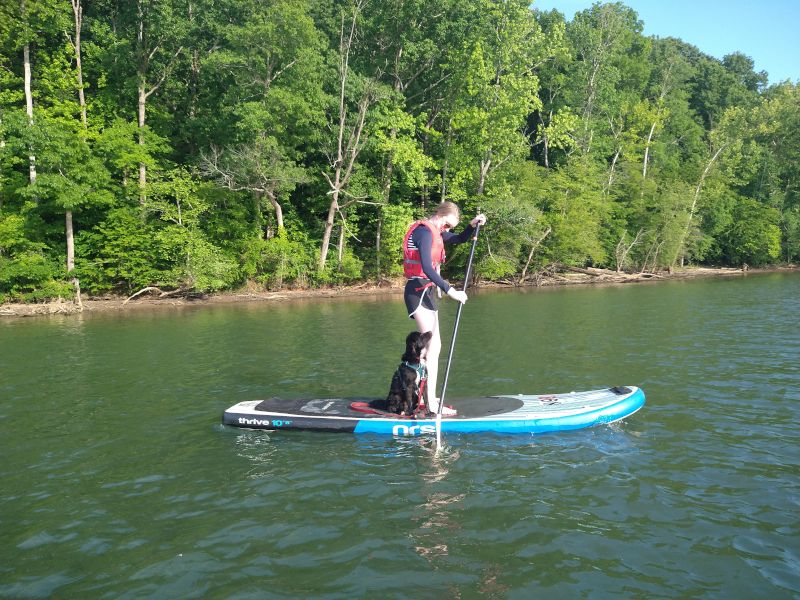 ❮
❯
Our House and Neighborhood
Our neighborhood is friendly, diverse, community-minded, and made up of mostly young families and couples. Our community throws a huge Halloween celebration every year with a 5k and a costume contest. It's fun to see everyone get involved in community events. We love walking to get doughnuts, to local coffee shops and restaurants. There's a neighborhood park down the street with a playground, a basketball court, and a large open field where people play softball. We love that we know our neighbors and that our dogs all play outside together during our lunch breaks and our block threw a baby shower in the cul-de-sac recently for a neighbor! Our neighbors across the street all have elementary-aged kids who are always outside playing together. At night they are often seen outside with a projector watching movies together around a fire pit.
We live in a townhouse with two bedrooms and three bathrooms. We have a small front garden where we grow herbs and other plants and a back deck where we grill and use our pizza oven. Gaidin especially loves to chase squirrels back there. Anna works from home upstairs, but we spend most of our free time baking and cooking in the kitchen and hosting our friends and family for game nights in the living room.
Our Extended Families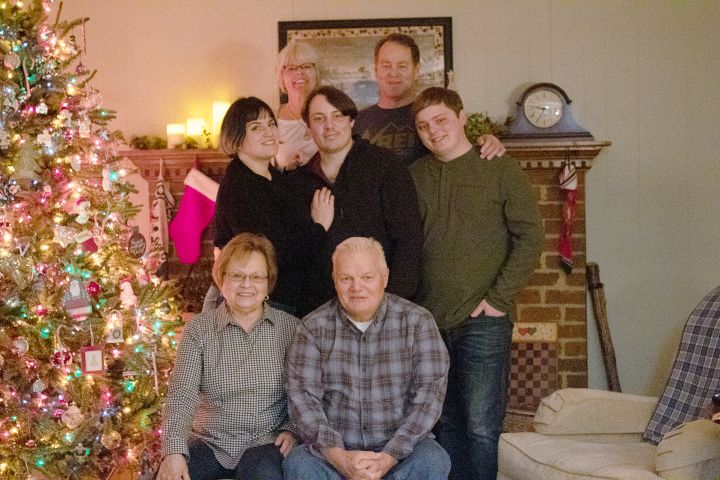 We're so blessed to have wonderful, supportive families who are so excited about our adoption plan. Anna's parents live in the mountains just a couple hours away, and we love to visit to spend time kayaking on the lake there, hiking, and skiing in the winters. Her brothers and sisters (she has four siblings) are in college, but love to come home for holidays and weekends. Her youngest sister, who still lives at home, is ready to start knitting things for our baby! Last December, Anna's extended family spent Christmas together in Alaska, where her grandma lives! Anna's family has lots of fun traditions, like chocolate fondue on New Year's Eve, that we look forward to every year.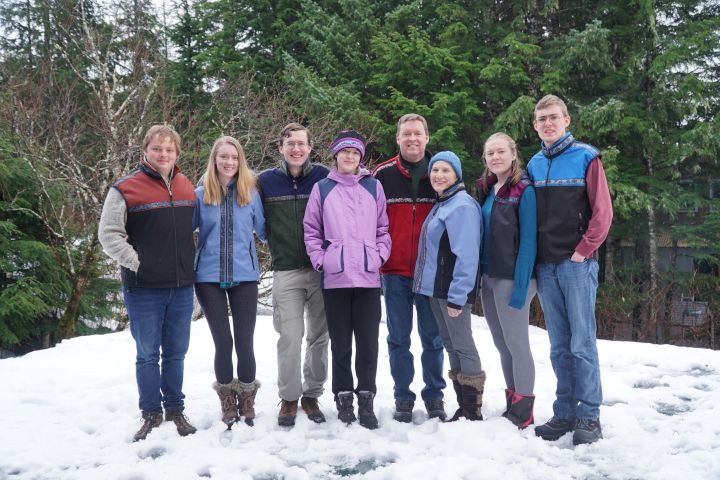 Matt's parents and grandparents live at the beach and we see them often and spend time at the oceanfront and love to visit local coffee shops and markets. They also love to take trips to national parks (we've been to five together in the last few years!) and spend time outdoors. Matt's brother and sister-in-law just moved to North Carolina from Japan, and we're excited to be able to see them regularly again. When we are with them we tend to play board games, video games, and even lawn games while we talk and have fun.
Both of our families love to spend time together and we all make it a point to see each other often. We look forward to raising a child in such a loving family.
From Us to You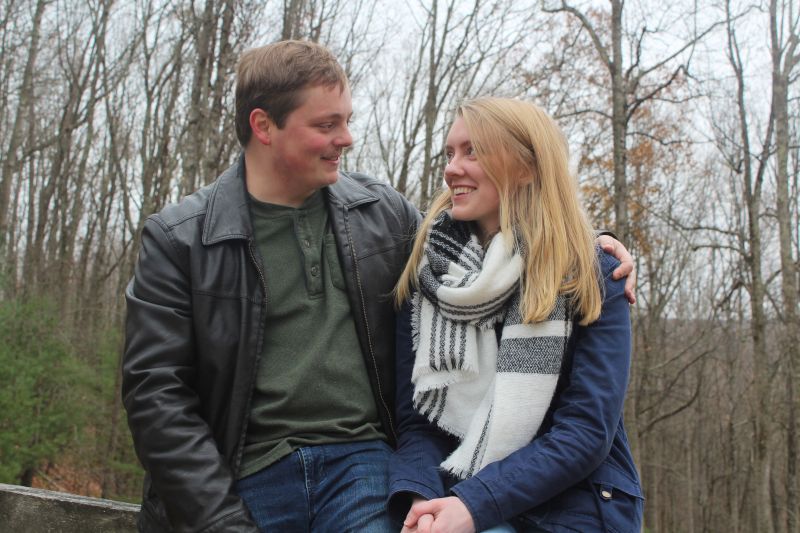 Thank you so much for taking the time and energy to learn about us! We are so thankful that you would consider us to be a part of your story and the story of your child.
We have been married for three years, have known each other for eight, and are ready and excited to grow our family through adoption. The Bible talks about Christians being adopted into the family of God through their faith. Our faith is a key part of our life as we both grew up in loving Christian homes that taught us to think and engage in the world for the betterment of others out of love for others and for God. We plan to raise our children in a similar way. We are both committed to our communities, our families, our future children and helping them to thrive.
To tell you a little more about us and who we are, Matt is studying to become a pastor and will be graduating in December 2021 with his Masters of Divinity. Anna has a Masters in Public Health and is working for a hospital doing research. We have a Border Collie who is super fun, smart and loves kids. Our neighborhood is just outside a city and is full of energy with tons to do and lots of families. It's near a metro stop so we can get into the city for museums and baseball games and other fun events.
Anna was born in Germany and moved around throughout her childhood as a military kid. She has seen a benefit from that experience in her life today and we plan to offer a diverse experience to our future child through traveling and exposure to lots of activities, people, and places so that they can be well rounded and experienced as they go through their life. We want them to see lots of the world and understand how many options they have, how to relate to different people everywhere, and to experience the wonderful things in so many different cultures. Not all of life is easy and we want to help our child engage well in difficult experiences, to learn resilience, and to find joy in even the most difficult parts of life. We will strive to instill good character into our future child and to give them the opportunity to pursue their dreams and interests to the best of our ability. Our families and friends are also so excited to come alongside us and love and support this child.
Adoption is such a beautiful and loving thing to be a part of but we recognize that it is really challenging as well. We want this child to know how much you love them and to know their story from as early as they can remember! We want you to have a choice in how big your role in our family will be. We will send letters and pictures, and hope to plan phone calls with you as the child grows up. Ultimately, we will always be honest and support this child as they navigate these relationships.
We also know that this must be an overwhelming decision to make and we want you to know that we are praying for you in this! We want to support you in any way that we can throughout the process. Thank you again for considering us as you make this decision, we will continue to be praying for you and the baby and appreciate you taking time to hear from us as you are making this decision.
Matt & Anna
Favorites
Actor
Owen Wilson
David Tennant
Actress
Emma Watson
Karen Gillan
Animal
Grey Wolf
Peregrine Falcon
Author
C. S. Lewis
C.S. Lewis
Book
Call of the Wild
Emma by Jane Austen
Candy Bar
5th Avenue Bar
Symphony Bar
Cartoon
Invader Zim
Carmen San Diego
Childhood Memory
Camping and hiking with Grandpa, Dad, and Brother
Singing carols at Christmas Markets in Germany
Childhood Toy
Train sets
Playmobil Farm
Children's Book
The Very Hungry caterpillar
Madeline
City
Boise, Idaho
Heidelberg, Germany
Classic Movie
Sound of Music
Breakfast at Tiffanys
Color
Forest Green
Slate Blue
Dessert
Ice Cream Cake
Pavlova
Disney Movie
Mulan (Disney Pixar would be Toy Story)
Beauty and the Beast
Dream Car
Porche 911
One that drives itself!
Dream Job
Archeologist
Running vaccine progams in developing countries
Dream Vacation
Backpacking Trip across Europe
Australia and New Zealand
Family Activity
Going on hikes to waterfalls or swimming holes
Camping
Flower / Plant
Lupines
Peonies
Form of Exercise
Hiking
Dance or Fitness Classes
Game
Spikeball
Terraforming Mars
Hobby
Playing Disc Golf
Playing the piano
Holiday
Christmas
Christmas
Holiday Song
O Come O Come Emanuel
White Christmas
Holiday Tradition
Walking through Christmas Lights at the Beach
Baking German Christmas cookies
Ice Cream
Raspberry White Truffle
Mint Chocolate Chip
Junk Food
Nachos with Extra Cheese
Cheddar & Sour Cream Pringles
Leisure Activity
Napping in a Hammock
Reading
Magazine
National Geographic
Architectural Digest
Memory with a Child
Giving Piggyback rides at the zoo while working for a summer camp
Holding my youngest sister after she was born
Memory with Spouse
Our first Trip to Alaska
Visiting NYC on our honeymoon
Movie
Perks of Being a Wallflower
The Harry Potter Series
Movie Munchie
Popcorn
Popcorn
Musical
Seven Brides for Seven Brothers
Sound of Music
Musical Group
The Head and the Heart
Nursery Rhyme
Hickory Dickory Dock
The Itsy Bitsy Spider
Olympic Event
Beach Volleyball
High Diving
Personal Hero
My Grandfather
Play
Hamilton
A Midsummer Night's Dream
Quality about my Spouse
She is very dedicated to her family
How he can stay calm in any situation
Restaurant
Any Pizza Place
P.F. Changs
Sandwich
Chicfila Spicy Chicken Sandwich
BLT
Scripture
Provers 27:17 "As Iron Sharpens Iron so one man Sharpens another"
1 John 4:18 "Perfect love casts out fear"
Shopping Store
REI
World Market
Song
Let's Be Still - The Head and the Heart
God Help the Girl
Sport to Play
I love playing all sports, Right now Disc Golf is my favorite.
Skiing
Sport to Watch
American Football
Gymnastics
Sports Star
Misty may treanor and kerri walsh
Lindsey Vonn
Sports Team
The Washington Football Team
Washington Nationals
Subject in School
History
Spanish
Superhero
Batman
Black Widow
Thing to Cook
Pizza in my Pizza Oven
Pasta
TV Show
Community
Parks and Rec
TV Show Character
Abed
Jemma Simmons from Agents of Shield
Vacation Spot
Emerald Isle, NC
Cadiz, Spain
Video Game
Super Smash Brothers Melee
Animal Crossing New Horizons
Get in Touch
Provide more information, so American Adoptions can connect you with this family.
---