1-800-ADOPTION
Thank you for viewing our profile
If you would like to learn more about us, please call 1-800-ADOPTION (2367846), fill out the form at the bottom of our on-line profile page, or email us at bp_information@americanadoptions.com.
To revisit our on-line profile page and view our profile video at American Adoptions, simply use your mobile phone to scan the QR code on the right. We are looking forward to hearing from you!
Joe & Jen
We're very excited to begin the adoption journey together, and we thank you so much for reviewing our profile. We're looking forward to sharing our lives with a new child and to help them experience all the joy and excitement that life can bring. We hope you will consider us and we look forward to continuing the journey together.
About Us
Job
Attorney
Customer Service Representative (Part Time)
Education
Law Degree
Bachelor's Degree in History
Relationship
Legally Married
Our Adventures
We both believe in having "every day" adventures as well as "big" adventures. Joe grew up taking "See Missouri" trips with his family several times a year to explore the sights and sounds of his home state, and he continued feeding his curiosity in a big way by studying in Hong Kong and later working in Moscow. Shortly after we met, one of our first trips together was to London to attend the wedding of one of Joe's law school friends, which turned in to a two-week multi-country adventure to England, France, and even Iceland! Travel and adventures continue to be a big part of our life, and we're looking forward to a future trip to Africa for a safari excursion. We've always found that exploring something new together is a great way to strengthen our relationship, and we're looking forward to sharing this with our child to help our family grow and experience the world together.
Our Leisure Time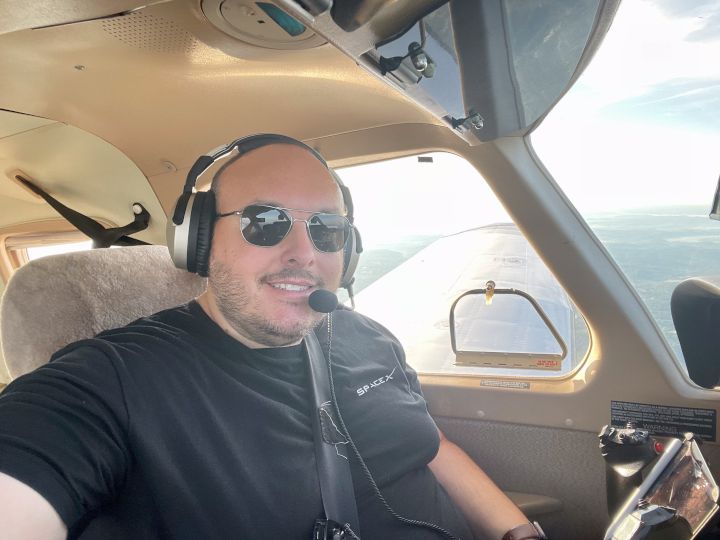 We have many hobbies and activities we enjoy doing together: trying new restaurants, traveling, sitting around backyard campfires, hiking, cycling, attending sporting events (particularly soccer), and assembling LEGO sets are our favorites!
Joe is a private pilot and his favorite solo hobby is flying one of the planes owned by the flying club he is in (and Jen often rides along!).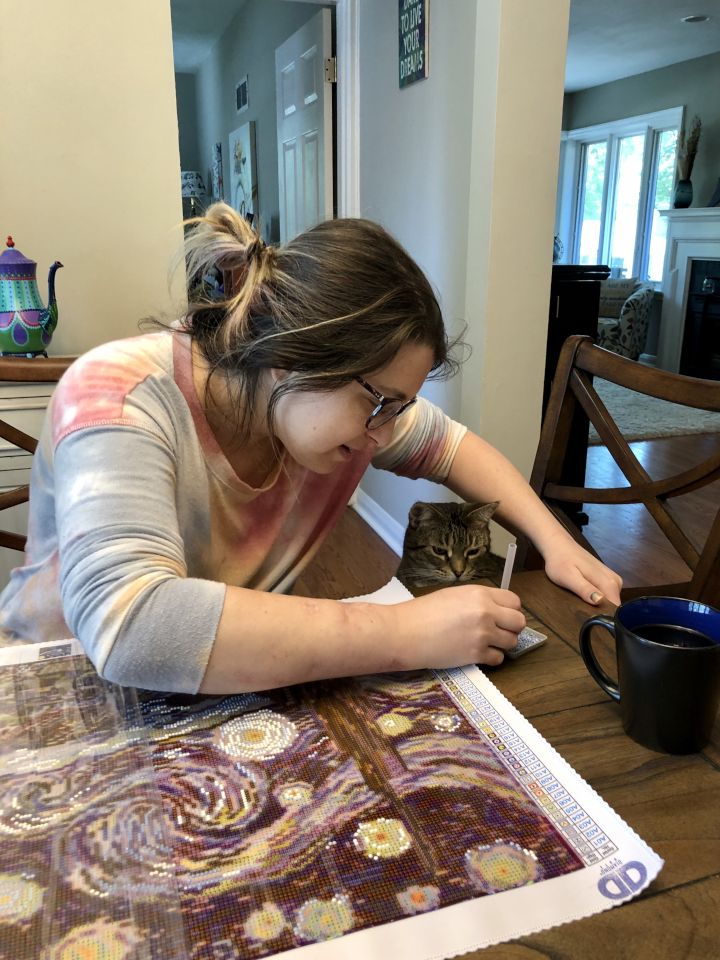 Jen's favorite solo hobby is a bit more low-key: making jewelry and trying other craft projects (crocheting is next on the list).
We look forward to sharing many of our favorite activities with our child: taking them to our favorite vacation spots, showing them the best way to toast a marshmallow, shortening our hikes for their little legs, teaching them how to cheer for our favorite soccer team, and adding a car seat to one of the planes for their first flight. We can't wait to introduce our child to all the things we've loved doing together.
Our Life Priorities
The health and happiness of our families, and one day our child, is our first priority in life. When one of them is sick, we check on them, make or send them food, and offer our time for whatever they might need while they recover. When one of them is down, we freely distribute funny texts, hugs, and a listening ear. Nothing makes us happier than the people we love being happy, and nothing makes us worry more than when one of them is unwell or sad. Our family is the most important part of our lives.
We also strongly believe in service to our communities. Jen volunteers at a local cat shelter, and Joe volunteers for Meals on Wheels delivering meals to homebound seniors and also serves on the board of a local arts organization. We very much look forward to involving our child in volunteer activities to show them that helping others should also be a big part of our lives.
Photos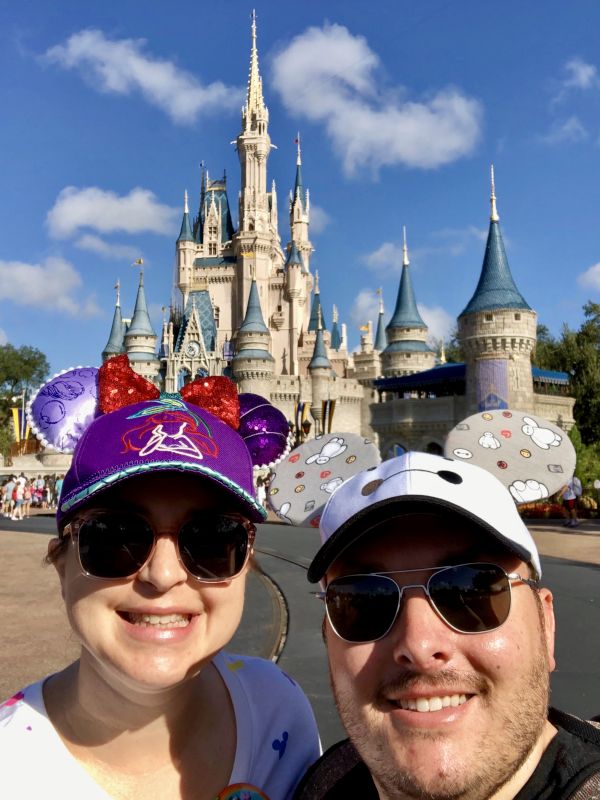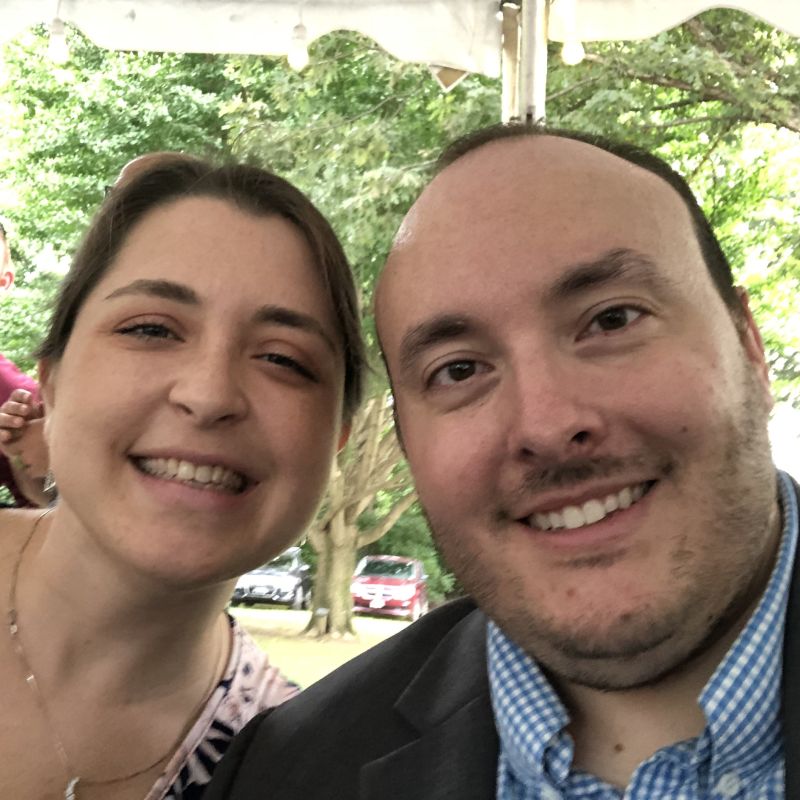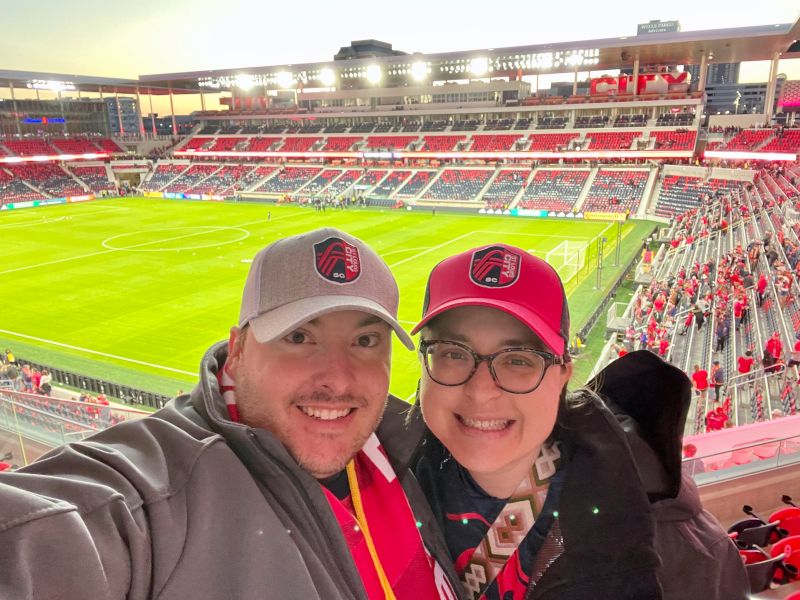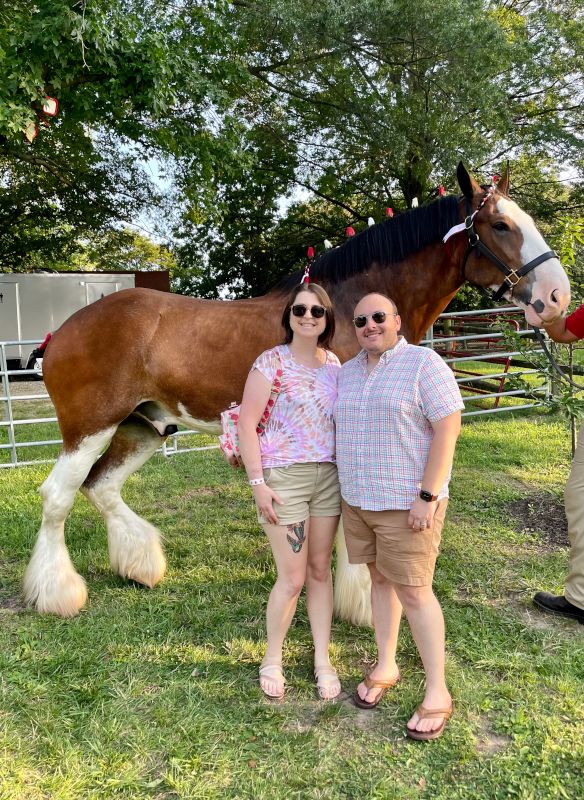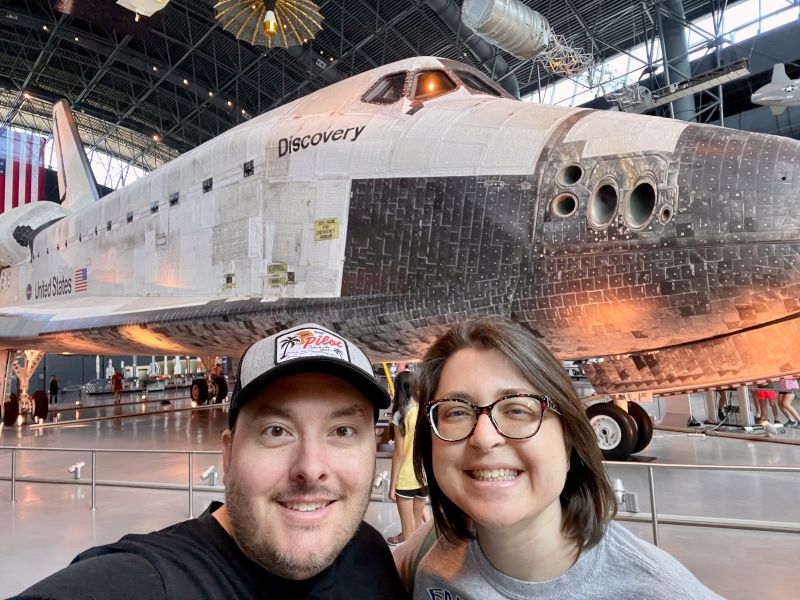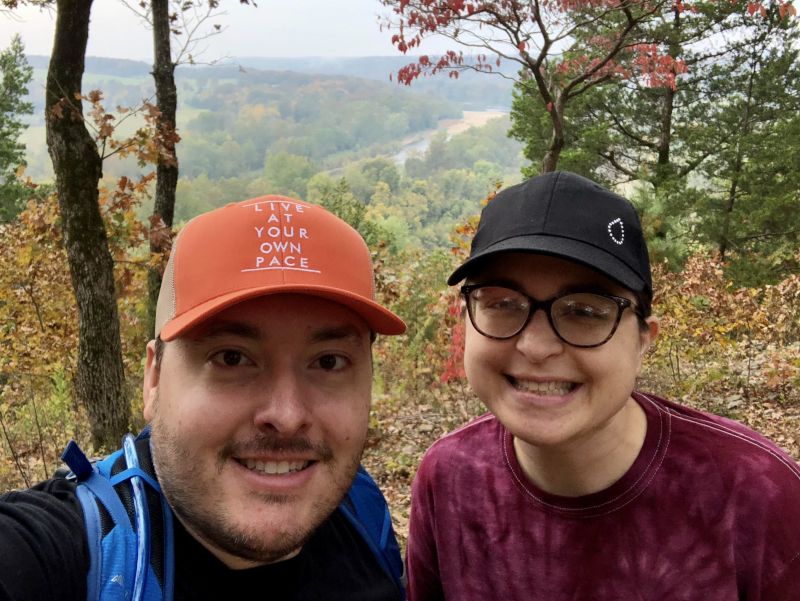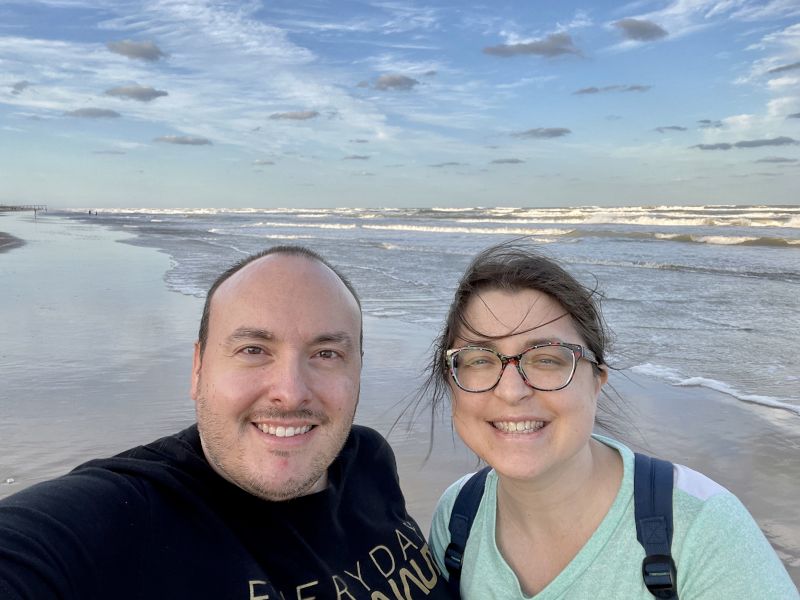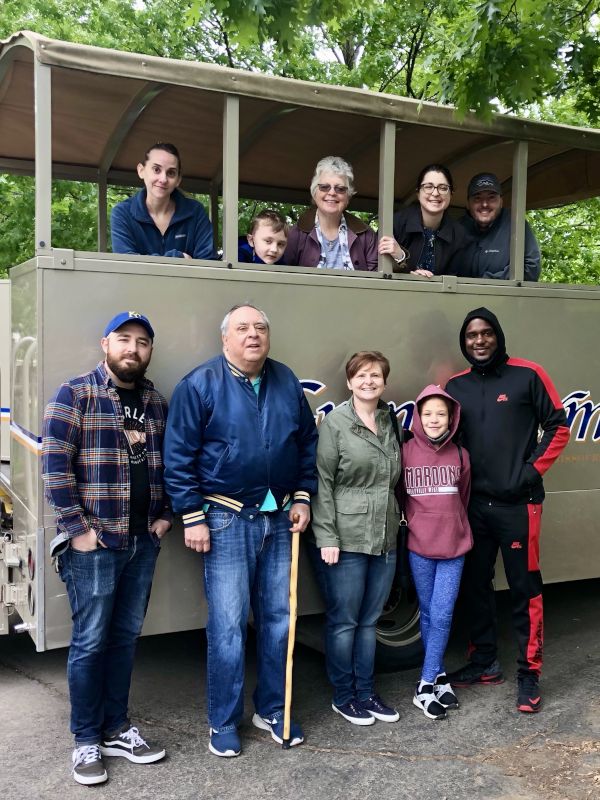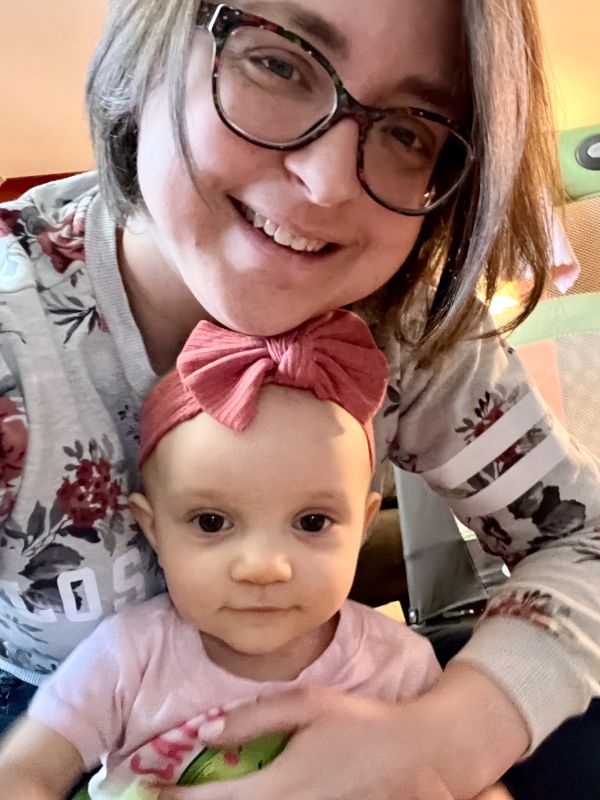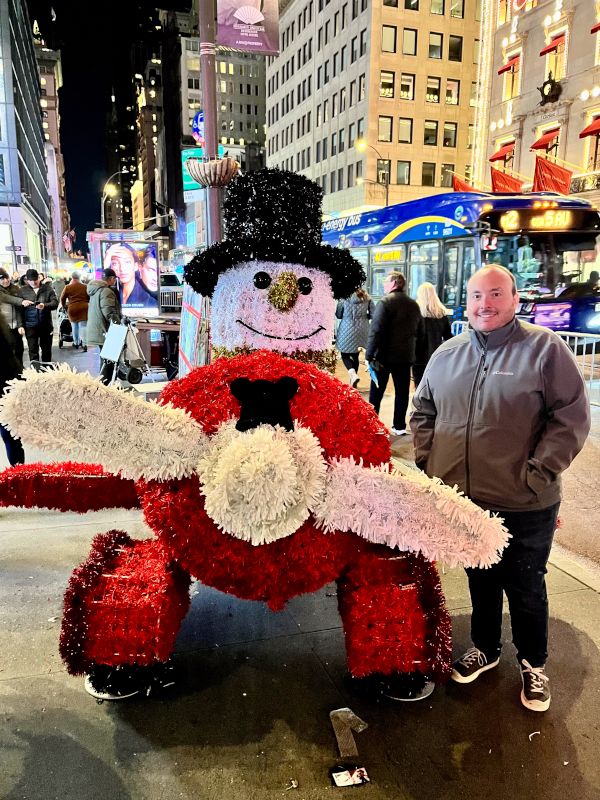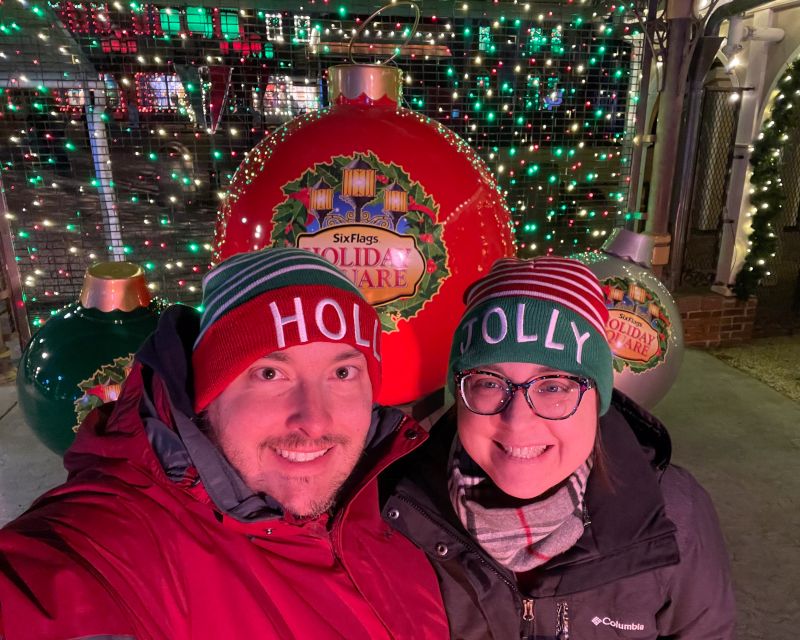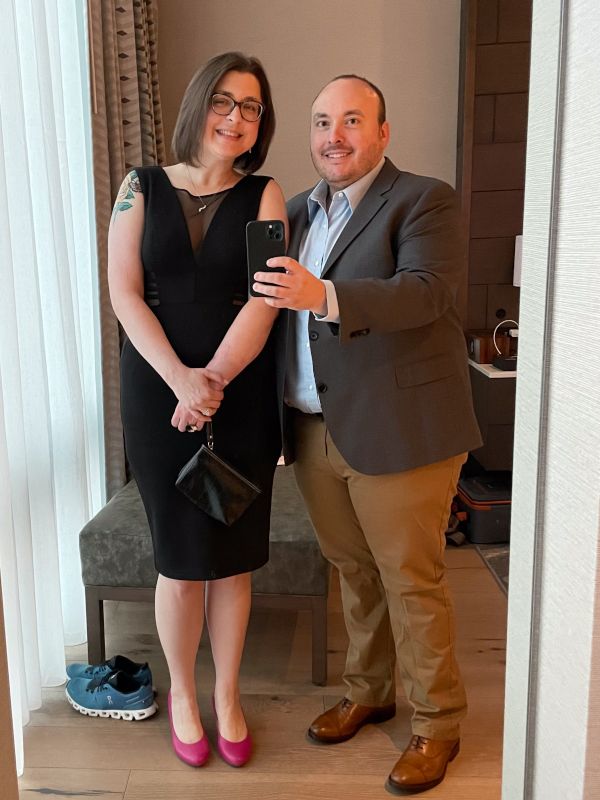 ×
1 / 12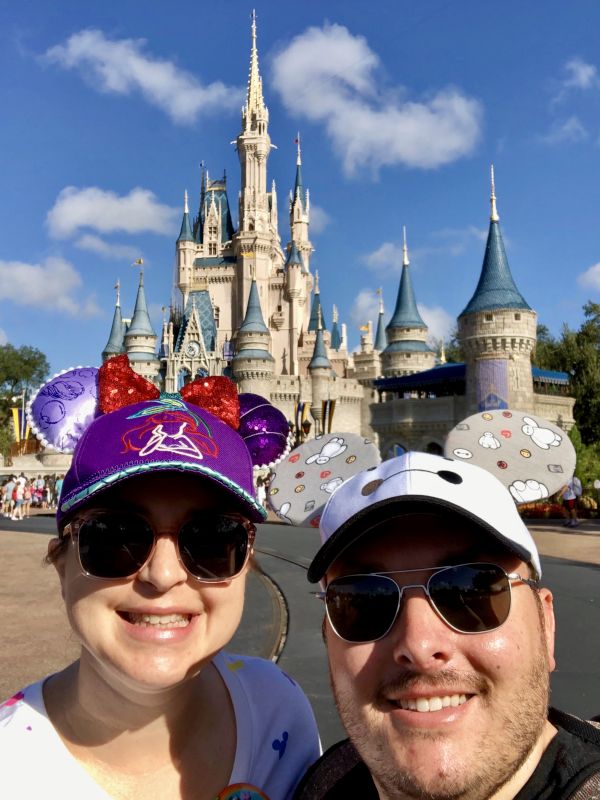 2 / 12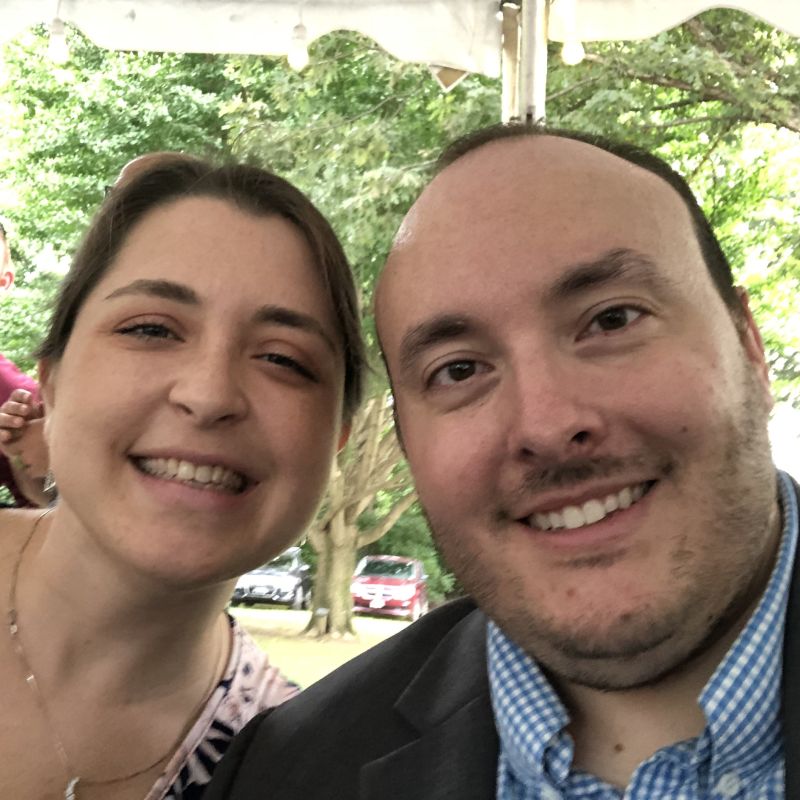 3 / 12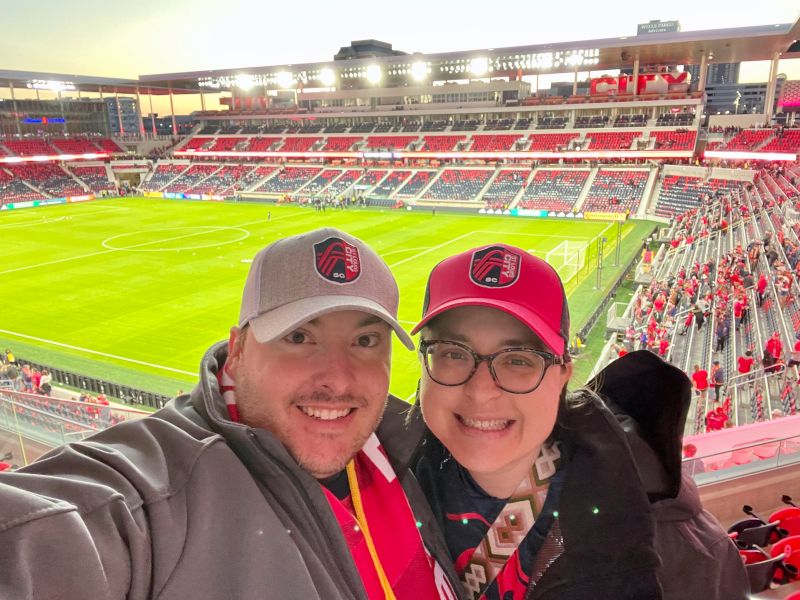 4 / 12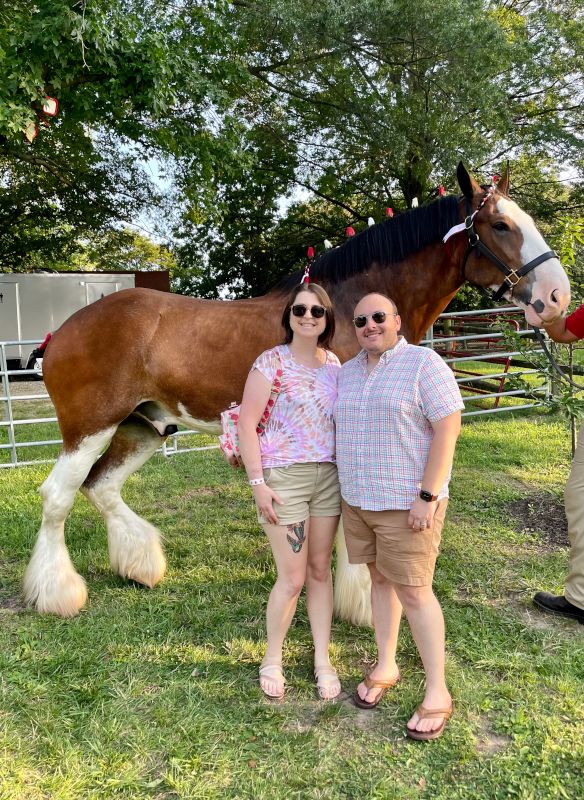 5 / 12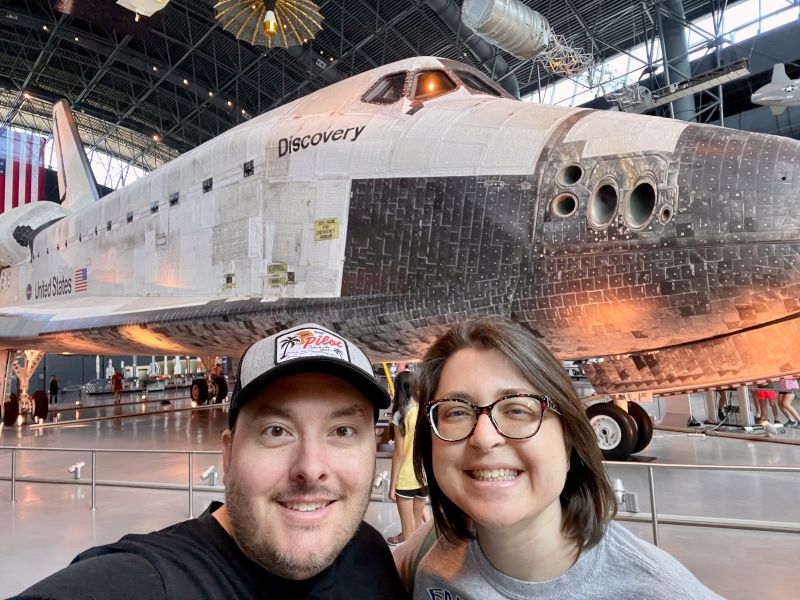 6 / 12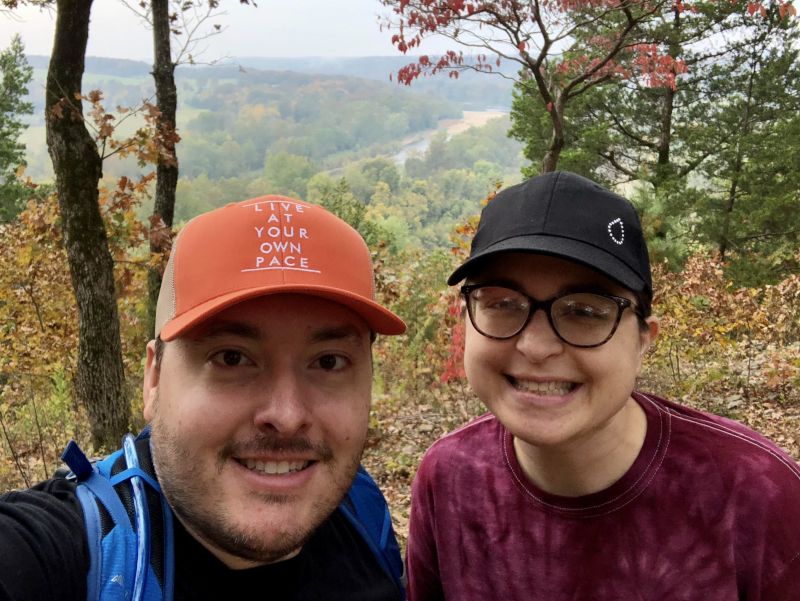 7 / 12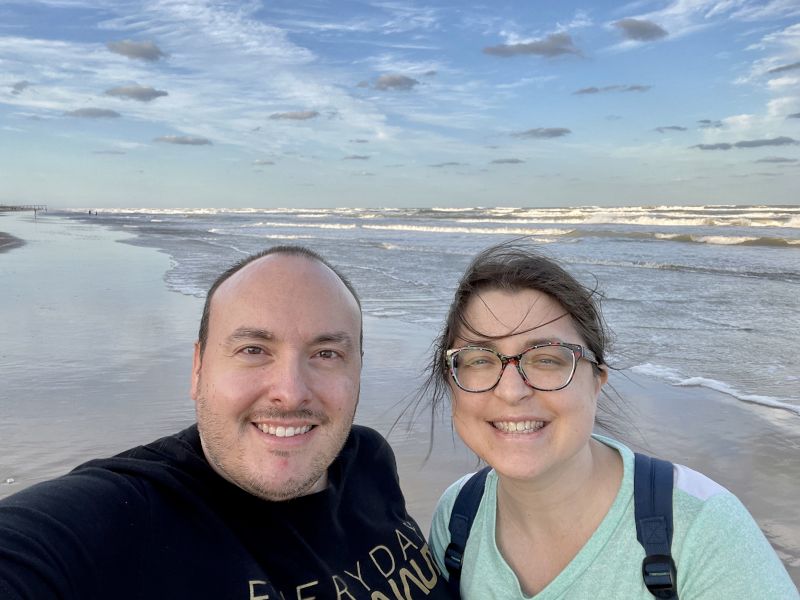 8 / 12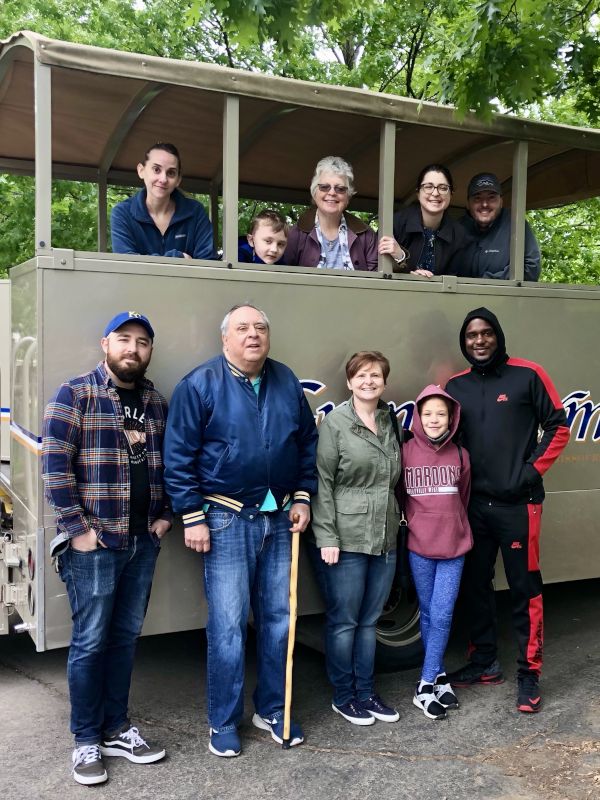 9 / 12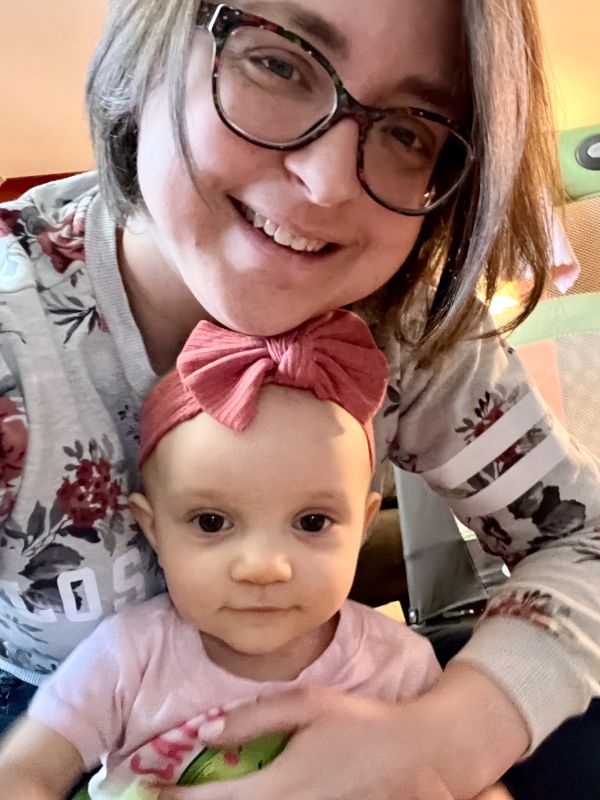 10 / 12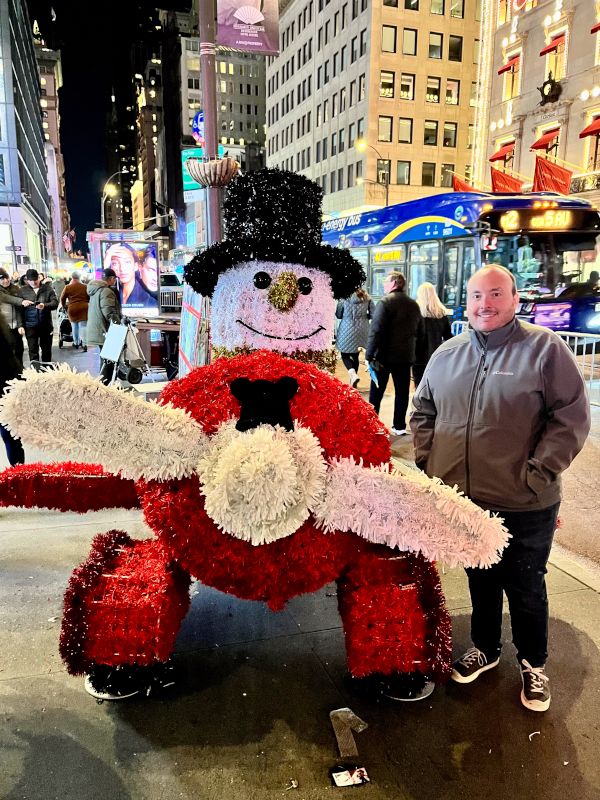 11 / 12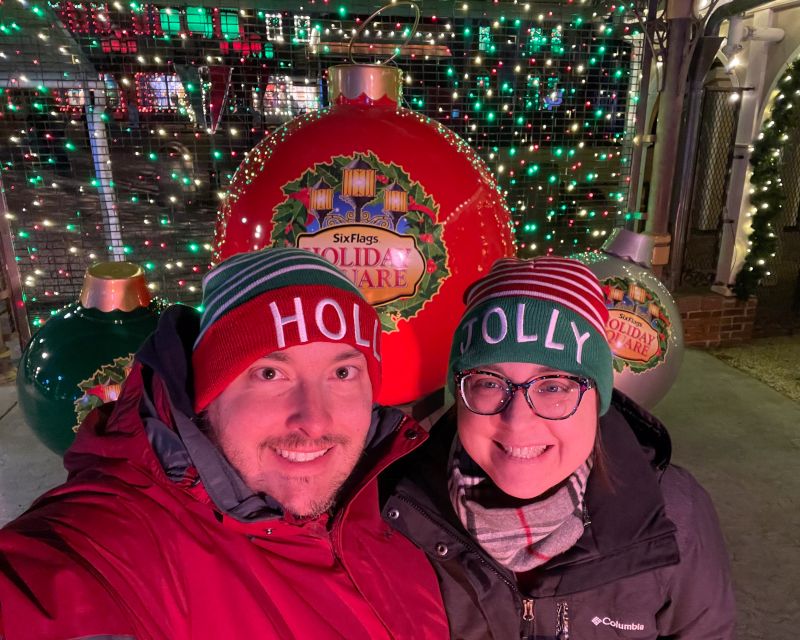 12 / 12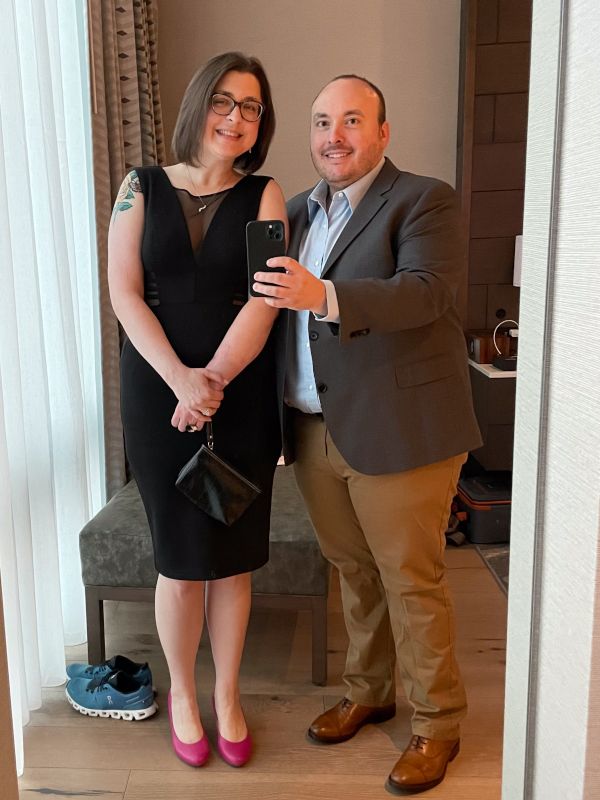 ❮
❯
Our House and Neighborhood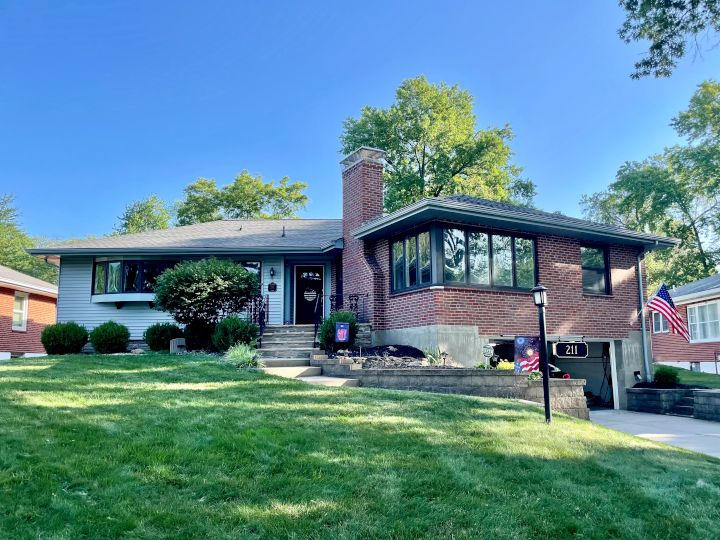 Our house has two big living areas where the entire family can hang out together and a nice backyard with a large patio and lots of room to play outside. There's plenty of room for families with children to come over for play dates. Our neighborhood has a block party every year where we close our street so kids can play in bounce houses and with bubble trucks while all the families can catch up. There are many younger families in our neighborhood so there will always be friends nearby.
We're one block from a beautiful park and just a few minutes from a 10 mile long walking and cycling trail that runs through a forest and the farm where the Budweiser Clydesdales are raised. Our community also has a big pool with slides and splash pads for little ones. Being in a suburb just 15 minutes from the heart of the city allows us to have a community where families can walk and play in the neighborhood and have great local parks, but also be close enough to experience everything the city has to offer. Our community also has strong public schools, and the elementary and middle schools are both within walking distance of our home.
Our Extended Families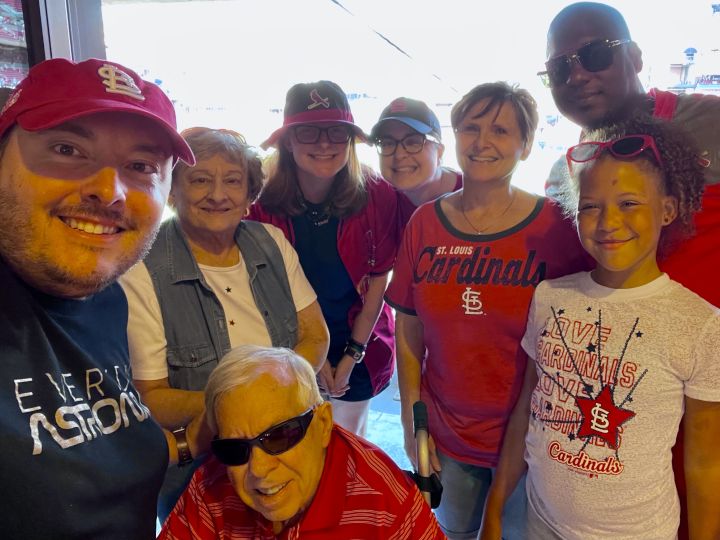 We both have small, tight-knit families who all live 40 minutes or less from us, which means we see each other often!
Joe's mom is extremely excited about our adoption journey. We spend many weekends with her, experiencing different nearby attractions and activities, as she recently moved to our city and is still exploring all the great things our metro area has to offer, such as a large botanical garden and several professional sports teams. Along with Joe's sister, her boyfriend, and her adult daughter (Joe's niece), we often enjoy Sunday brunch with the whole family.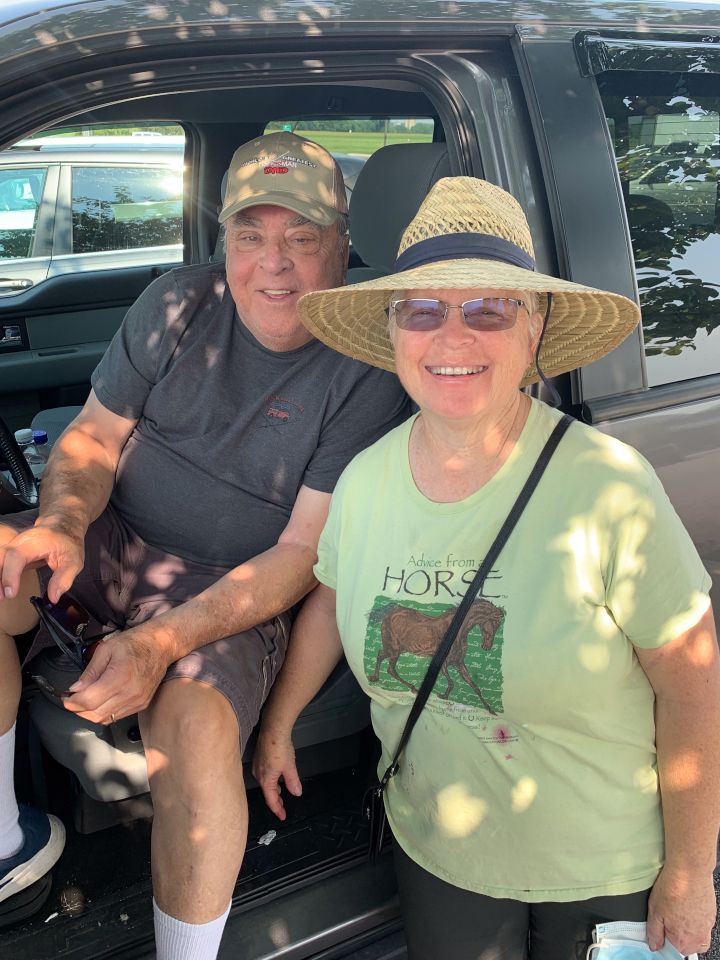 Jen's parents are more than ready for another grandchild. Jen's brother and sister-in-law have two kids of their own, a 10-year-old son and 1-year-old daughter, and are excited for them to have a cousin. We spend time with the whole family hanging out on Jen's parents' porch, enjoying iced tea and each other's company. Jen also cares for her niece and nephew once a week. Their favorite activities right now are reading, swimming, and trying fun kid-friendly recipes—which may or may not be edible!
Our families are thrilled to welcome a new little member to the family!
From Us to You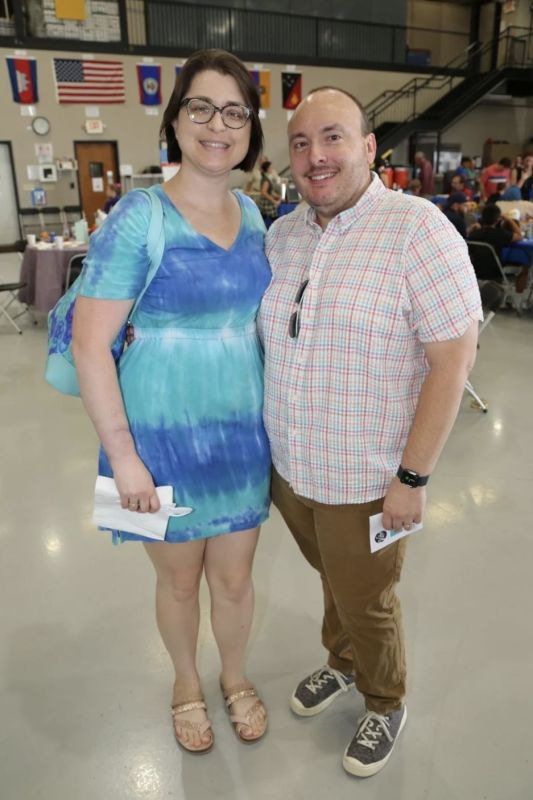 We're so glad you've chosen to read our letter. We hope that means you felt a connection with us, enough so that you might trust us with the most precious gift. We're really excited about that possibility.
We know this isn't an easy time for you, full of uncertainty and big decisions. We hope that seeing that we are a loving couple with so much more love to give to a child will make it less stressful for you, knowing that your baby will be forever cherished and cared for in every way.
We have so much to offer a child. We have been together for nearly 10 years, married for six, and are beyond ready to share our lives with a child and provide them with unconditional love and support. Jen currently works part-time fully from home and may stop working entirely to become a full-time mom when that day comes. Joe's work schedule is very flexible, and he works from home at least half the time. We are ready to be fully present for a child from Day 1.
Our life together is certainly a varied one. One day we are sitting on the sofa, binging the newest streaming show, and the next morning we are off on an adventure, Joe behind the controls of the airplane we are flying in. Both that sofa and that plane, and all the places in between, have a little spot reserved for a child. We can't wait for them to join us on all our adventures, big and small, so that we can share with them everything amazing the world has to offer.
While we play hard, we also give hard. In our spare time, we volunteer for our favorite charities—Jen for a local cat shelter, and Joe delivering meals to homebound seniors. We feel strongly about service to the community and hope to instill that sense of service and caring for others in our child. We want them to understand the concept of selfless love, much like your decision to consider adoption.
Adoption was always on our minds as a possibility for expanding our family, but we assumed we would try for a biological child first. When we found out that a pregnancy could negatively impact Jen's health and quality of life, we decided that Jen being a healthy mom was more important than carrying a baby herself. We are so grateful that adoption is a possibility for us. Without adoption, we would likely never get to experience parenthood. We cannot thank you enough for considering adoption.
We hope learning a bit more about us helped deepen your connection with us, and we look forward to the chance to learn about you as well. We want our child to know who and where they came from. Their adoption story, and you, will always be a part of their life story, never hidden or shied away from. They will always know who you are. We can send you letters and photos so you can also know who they are and watch them become the person they will grow into. We are also open to exchanging emails and possible future visits.
You are always present in our thoughts as you consider your baby's future. We know you will make the best decision for you and your baby, whatever that decision may be, and we greatly admire your strength and respect the choice you are making.
All our love,
Joe & Jen
Favorites
Actor
Matt Damon
David Tennant
Actress
Jennifer Lawrence
Kate Mulgrew
Author
David Mccullough
Kirsten Boyer
Book
John Adams
Harry Potter (Series)
Candy Bar
Three Muskateers
Skor/Heath
Cartoon
Big Hero 6
Star Trek Prodigy
Childhood Memory
Vacationing with my family in Hilton Head Island, South Carolina and sitting under a tree listening to the same performer each year together
Going to Branson, Missouri almost every year
Childhood Toy
Lionheart Care Bear
Pinkie (stuffed bear, which I still have)
Children's Book
Goodnight Moon
Rainbow Rob
City
New York City
New York City
Classic Movie
National Lampoon's Christmas Vacation
National Lampoon's Christmas Vacation
Dessert
Ice Cream
Cake (of almost any variety)
Disney Movie
Lion King
The Little Mermaid
Dream Car
Classic Ford Mustang
Delorean
Dream Vacation
Botswana
Ireland (we went for our honeymoon)
Family Activity
Traveling
Traveling
Flower / Plant
Rose
Tier Lily
Form of Exercise
Cycling
Interval training
Hobby
Legos
Diamond painting
Holiday
Christmas
Christmas
Holiday Song
It's Beginning to Look a Lot Like Christmas
I'll Be Home For Christmas
Holiday Tradition
Going to Silver Dollar City (a theme park in Branson, Missouri) with my family to see the Christmas lights
Driving around to look at Christmas lights
Ice Cream
Mint chocolate chip
Neapolitan
Junk Food
Reese's peanut butter cups
Chocolate candy
Leisure Activity
Reading
Listening to audio books
Magazine
Flying/pilot magazines
I don't read any magazines
Memory with a Child
Holding my niece when I first met her after my Air Force training
Holding my nephew for the first time the day he was born
Memory with Spouse
Trudging through a peat bog in Scotland together
Joe proposing in Las Vegas on a balcony overlooking the Bellagio fountains
Movie
Top Gun
V for Vendetta
Movie Munchie
Popcorn with butter
Popcorn with extra fake butter
Movie Quote
"We're Gonna Need a Bigger Boat" - Jaws
"Our integrity sells for so little, but it is all we really have." - Valerie, V for Vendetta
Movie Type
Action or historical movies
Science fiction/fantasy
Musical Group
OAR
A Great Big World
Nursery Rhyme
Kookaburra Sits in the Old Gum Tree
London Bridge
Olympic Event
Figure skating
Figure skating
Personal Hero
Jared Monti
Frederick Banting (discovered insulin)
Play
Wicked
Joseph and the Amazing Technicolor Dreamcoat
Poet
John Gillespie Magee Jr.
E. E. Cummings
Quality about my Spouse
Fun loving - ability to laugh a lot about everything
Intelligence
Quote
When once you have tasted flight, you will forever walk the earth with your eyes turned skyward, for there you have been, and there you will always long to return.
"When a man loves cats, I am his friend and comrade, without further introduction." -Mark Twain
Restaurant
The Block
McAlister's
Sandwich
Italian sub
Grilled cheese
Scripture
Whatever you would that others do to you, do also to them. Matthew 7:12
"Do justice, love mercy, and walk humbly with God." -Micah 6:8
Shopping Store
REI
HomeGoods
Song
Crazy Game of Poker - OAR
"Long Live" - Taylor Swift
Sport to Watch
Soccer
Soccer
Sports Star
TJ Oshie
Ryan Reaves
Sports Team
St. Louis City Soccer Club
St Louis City Soccer Club
Subject in School
History
Music
Thing to Cook
Tacos
Spinach feta quesadillas
Time of Day
Morning
Right before bed
Tradition
Going to Silver Dollar City to see the Christmas lights with my family every year even when I lived away and came home for it
My mom and I go to the same two annual bingo events hosted in nearby small towns--we have only missed a handful in nearly 20 years
TV Show
The Office
Sex and the City
TV Show Character
Ron Swanson (Parks and Rec)
Captain Kathryn Janeway (Star Trek Voyager)
Vacation Spot
Great Smoky Mountains or the Beach
Great Smoky Mountains in Tennessee
Video Game
Flight simulator
Roller Coaster Tycoon
Get in Touch
Provide more information, so American Adoptions can connect you with this family.
---